GOCAL- Ontario Convention Center and Toyota Arena
GOCAL- Top ticket draw at the Ontario Convention Center and Toyota Arena
Showcasing the best of Southern California's inland region with world-class venues, vibrant entertainment, and thriving hospitality.
Located in Southern California's inland region, Greater Ontario offers a blend of urban refinement and welcoming hospitality. Its strategic location at the intersection of two major interstates and convenient access to freeways, Ontario International Airport, and commuter rail ensure excellent connectivity for travelers.
Serving as a gateway to various outdoor adventures, breathtaking scenery, and popular attractions like Disneyland, Greater Ontario is the perfect starting point to explore the diverse offerings of Southern California. As a hub in the region, Greater Ontario is rapidly becoming a sought-after destination of its own, offering world-class shopping, dining, entertainment, and award-winning wineries for visitors to enjoy.
Michael Krouse, President and CEO of the Greater Ontario Convention and Visitors Bureau (GOCAL) shares, "Our new branding is GOCAL. We're the official destination marketing organization for the region, encompassing the cities of Rancho Cucamonga and Ontario. As President and CEO, I have oversight of the Ontario Convention Center and Toyota Arena."
Showcasing the organization's role in driving economic growth and prosperity for the community Krouse notes that GOCAL brings $80 million in economic impact to the region annually.
Thriving amid Challenges
The Ontario Convention Center hosts 400 events annually, attracting 1 million visitors. With 225,000 square feet of flexible exhibit and function space, the venue provides a contemporary setting close to various shopping, dining, and accommodation options. Toyota Arena, spanning 225,000 square feet, accommodates over 11,000 guests and boasts top-notch amenities like luxury suites and a VIP club. Hosting 300 events yearly, including concerts and sports competitions, the arena is home to three sports teams: ice hockey, indoor soccer, and basketball.
Despite pandemic challenges, the arena has thrived, surpassing its pre-COVID numbers and establishing itself as a success story.
Krouse recounts, "The first event that we did when we were allowed to open after COVID was a 5000-person event. There were rules in those days when we first opened, we required the vaccination cards, we required the masks, and we had on-site testing. We all went through all of it. But what happened was, there was all this pent-up demand. We had record attendance, we had sellout shows, and we could barely get in there to do maintenance because the schedule was just so slammed."
The arena also boasts noteworthy food and beverage sales, generating approximately $10.5 million per year. Furthermore, events held at the arena attract a significant number of overnight visitors, with around 50% of attendees choosing to stay in the region's hotels.
Entertainment District Coming Soon
Although it is common for Krouse to be questioned as to why the arena does so well with proximity to both the L.A. Arena, and the Honda Center in nearby Orange County, he points out, "We have our demographic here. We have our market here. We have 5 million residents here."
The success of the arena has brought forward plans for the creation of an entertainment district on the same site, which will include housing, shopping, dining, and a large outdoor plaza that surrounds the building. This area will also feature a 2,500-seat performing arts theater, to welcome Broadway-style shows to the district.
"We expect to break ground on phase one in October," Krouse shares. "That has already had initial approval. We are doing some redesign on the next two phases, which will follow pretty quickly."
As part of this project, there are plans to add at least one more hotel to the area. The recently opened Element Hotel, with 140 rooms, is already contributing to the growth and hospitality offerings of the district.
According to Krouse, the upcoming hotel will have approximately 300 rooms and will primarily cater to meetings and events. It will be integrated with the new theater as part of the second phase of development. While it will be a branded hotel, the developer, Adept, is still in the negotiation process for the specifics in the second phase.
Revenue Generation and Strategic Partnerships
Strategic partnerships with area hotels are part of the funding mechanism that helps GOCAL to market the Toyota Arena, and the Ontario Convention Center, while also highlighting the rest of the region. Through a visitor assessment charge, the 6000 hotel rooms generate revenue, which is then utilized by GOCAL for marketing and sales initiatives to attract more visitors to the community.
"They have a vested interest, and we have a vested interest in them and their success. Of course, that is a high priority for us because they are our partners," says Krouse. The organization also works closely with Visit California, the state office of tourism, and Cal Travel which are dedicated to promoting tourism in California.
"Cal Travel is an organization that I sit on the board of, that works very closely in ensuring that visitor-driven economies are handled at the political level to ensure that the state is focusing on the importance of tourism and visitors to the state," Krouse elaborates. "So, we have a variety of angles in which we focus, in addition to our direct sales and our direct marketing. We also work on the political side, to ensure that our voices are being heard as an industry."
Along with promotion and tourism initiatives, GOCAL works closely with the Ontario International Airport, which Krouse maintains is performing exceptionally well. Notably, the daily flight to Taiwan operated by China Airlines is back to full capacity, unlike other airports that are still operating at much lower capacities for Asian routes.
Domestic flights at the airport have also recovered well above pre-pandemic levels. As for other valued relationships, Krouse acknowledges, "Our strategic partner in Toyota of Southern California cannot be underestimated. Nor can our partnership with Stater Bros Markets, which is a huge contributor in the region to the underprivileged. They're a big partner of ours that we enjoy a great relationship with, along with Coca-Cola and others. These are all important people to us because they believe in our same views. They have a quality, service-driven culture, they have all the things that we stand for."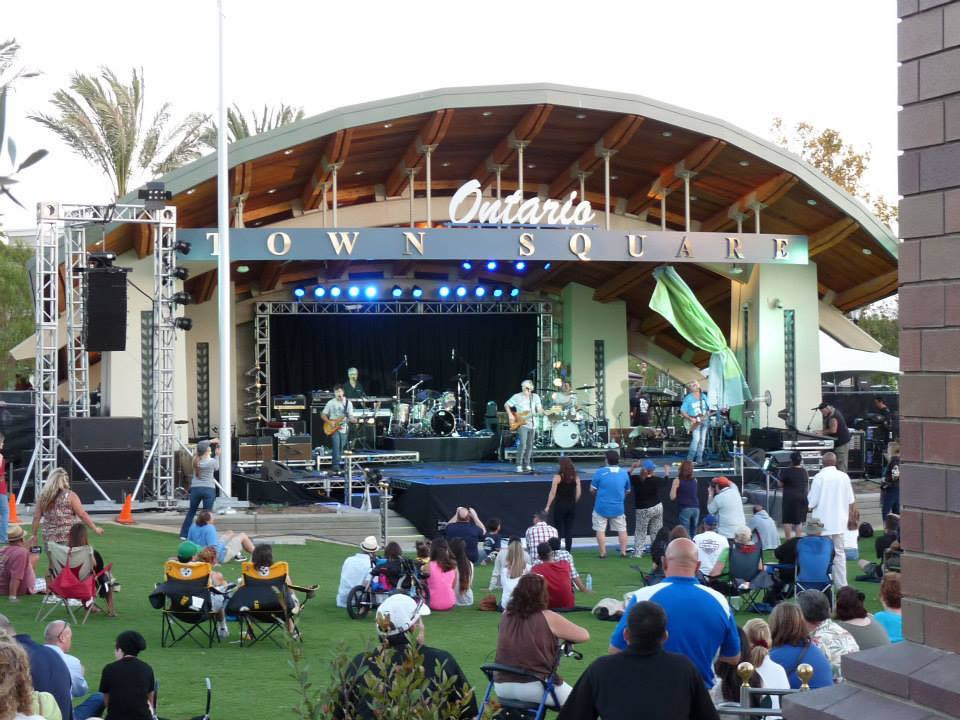 Finding Opportunity
Through GOCAL, Krouse operates another entity known as Go Sports, which is the Greater Ontario Sports and Entertainment Authority.
He relays, "That organization was created to focus on sports, and one of the big projects that we've been working on is how to harness all of the elements related to the 2028 Olympics."
Although the venues for the 2028 Olympics have already been determined, there are opportunities for Greater Ontario to host advanced training and preparation events for the Olympics in other venues.
"It's an opportunity for us to grow because they all come in a month or more in advance, to prepare, train and be ready for the competition. In addition to that, this is a region where a lot of youth sports and tournaments happen. So, beyond the Olympics, there's all this other sporting opportunity." he says.
Go Sports has recently booked an event called the Savannah Bananas at Quakes Stadium, a Minor League Baseball Stadium. "They're a baseball team that is like the Harlem Globetrotters of basketball, and they're funny, crazy, all of that," conveys Krouse. "That sold out, and they have a 12,000-person waiting list if tickets come available."
In a recent study conducted by GOCAL, it was revealed that people in the region perceive the organization as a significant player and want to see it expand its reach and impact. Looking ahead, Krouse highlights GOCAL's strong commitment to broadening its presence beyond Ontario and Rancho Cucamonga.
"There are about another 1000 hotels in the western end that aren't in the two cities we represent today. We're trying to find a way to be able to include them in our district, and our efforts for GOCAL."
In conclusion, he expresses his determination to secure sustained funding for the organization's initiatives well into the future by extending the assessment district for another 10 years.
He also highlights the significance of completing the $400 million expansion project for the Ontario Convention Center and continuing to invest in the Toyota Arena Entertainment District.
These endeavors will not only enhance the economic impact of the Greater Ontario region but also strengthen its appeal as a thriving and vibrant destination.
AT A GLANCE
GOCAL- Ontario Convention Center and Toyota Arena
What: The official destination marketing organization for the cities of Ontario and Rancho Cucamonga and the Greater Ontario Region.
Where: Ontario, California
Website: https://gocvb.org/

Ontario International Airport – https://socalsoeasy.com
Creating better ways to travel.   California is often touted as being one of the largest economies in the world and Southern California's Inland Empire plays a major role in that growth. Ontario International Airport in particular has positioned itself to be a key economic driver and has more than 9 million people living closer to it than LAX. Between their cargo operations and commitment to serve the business community, to breaking records in passenger volume, there's quite a lot of exciting growth happening at this airport. On the traveler side, Ontario International Airport caters to all types: business, pleasure and everyone in between. And ONT is all about making travel in and out of Southern California as easy as possible – from quick freeway access and parking to navigating through security and getting around the terminals, they make the travel experience less stressful and more enjoyable. It's a win-win. Not to mention ONT has over 65 nonstop flights a day to more than 20 major destinations, including Atlanta, Mexico, Taiwan and Central America. Looking to see where else they fly? Just visit SoCalSoEasy.com to start planning your next trip.

Forum Info-Tech – https://foruminfotech.net/
For 18 years FIT has been helping Venues keep up with changing technology requirements at arenas, convention centers, theaters and performing arts centers nationwide.
Ten years ago, would you have imagined virtual and augmented reality at live events, e-tickets/contactless check-in, live streaming events, gaming competitions that require mega bandwidth, or the technical prowess needed behind the scenes to provide a remarkable customer experience when that technology is required? FIT drives solutions that provide exceptional events with managed and co- managed IT services, network design, expertise in cyber security, cloud hosting, digital signage, and Wi-Fi captive portals for Venues nationwide. FIT was ranked #85 on the international MSP 501 list in 2023, is an IAVM Alliance Partner, and was named both a "Top 100" cloud provider and a "Top 100" Managed Services provider in 2022.
"I chose Forum Info-Tech for the Toyota Arena because of their service, response time, attention to detail, and quality of work. They also gave us a great deal of very wise advice related to protecting our systems and data." – Michael Krouse
If you need 24/7/365 live technical support, IT/wireless/network infrastructure design, on-site event IT technicians, cloud hosting, cyber security, digital signage, and captive portal, we're here to help.
Exceptional service. Depth of knowledge. 0% revenue sharing.
Choose FIT.