Fillmore, California
Small town living at its best
Business View Magazine interviews Mark Austin, Mayor of Fillmore, California, for our focus on Economic Development in U.S. Cities
It could be said that the City of Fillmore, California is a community in waiting. Located 55 miles from bustling Los Angeles, Fillmore is home to 16,000 residents who enjoy the peaceful benefits of life in a primarily agricultural setting, surrounded by avocado and orange groves. With soaring views of the Topa Topa mountain range and a quaint historic feel, Fillmore has been dubbed "The last best small town in California."
That being said, the city is poised for significant growth, according to Fillmore Mayor Mark Austin. He reflects, "We are a small town with a strong sense of community, a very unique culture, and very proud people. I think we are going to see some accelerated growth in the next five to ten years."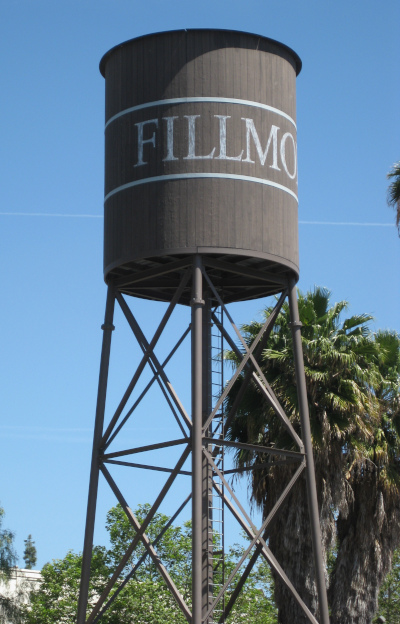 Since the early 1990s, Fillmore has been making plans for expansion, and developments are now on the rise in the area. Housing projects have been popping up on either side of the city, in nearby Santa Clarita and Santa Paula, which are driving people closer to what Fillmore has to offer, including its own wide variety of residential offerings. "Our developments are solely residential for the most part," says Planning and Community Development Director, Kevin McSweeney. "People are living here in town and commuting out to Santa Clarita, Oxnard, Camarillo and also Los Angeles."
One large subdivision under construction now that will be complete within the next four years is known locally as The Bridges. "It's a master planned community," McSweeney explains. "It's comprised of high-end homes with lots of amenities. It has parks, new schools, new bridges, new traffic signals, and really retro kind of houses. Very traditional and attractive to families and professionals."
There are also private builders who are working on an affordable housing project that will include 77 units, as well as a 101-acre site which is proposing another 140 units of homes. In addition, KB Homes is currently selling two-to-three-storey townhomes with prices starting in the mid-$400,000s. "I've also got a couple of other large apartments being proposed right now," McSweeney adds. "We are probably about a year away before I get to the city council with those projects. But we have had a balance of single family detached homes, with some affordability, and finally some apartments at a market-rate level."
Fillmore is hoping the diverse range of residential development options will help encourage more people to move to the sunny city and, in turn, spur more development. "If we are able to do at least the first phase of the market-rate apartments, that would hopefully bring in individuals between the ages of 25 and 30," says Fillmore City Manager Dave Rowlands. "And then that would push some different type of growth in the downtown area, with additional restaurants, and microbrews, and those type of items that would come with it as well."
The city's downtown core is currently in a transitional phase, but action is starting to ramp up once again. The historical district is set up to require mixed-use buildings that include a combination of residential and commercial space, bringing in a combination of retail offerings and affordable housing.  Rowlands notes, "Our downtown is kind of set up like a movie set. If you were to walk downtown… if you watch movies and commercials, it's recognizable. We've got a couple restaurants down there, one is more traditional American bar food and another one is Mexican food – they do very well with their tamales in that location. And there are the typical mom and pop businesses. We also have an artisan bread shop that attracts people from around the region to come out here on Wednesdays and Saturdays. People drive 50 miles for the bread on a Saturday."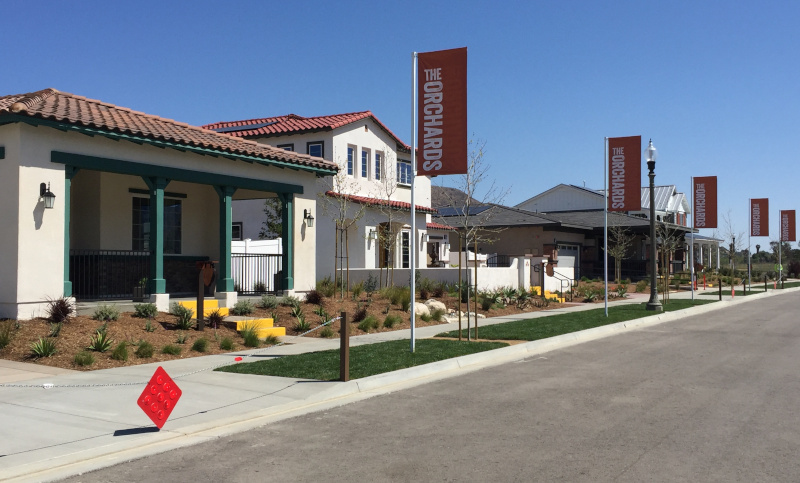 Fillmore's administration is hoping to build on that downtown momentum and bring in more local destination venues like antique stores and microbreweries. "Those would fit perfectly," McSweeney says. "We do all we can to promote that."
One development that has been attracting lots of attention downtown is the exciting Fillmore on Central project, which is being created by the owner of The Ranch Malibu (an outstanding luxury fitness, health and wellness retreat in the City of Malibu). Located in a former historic church, the Fillmore on Central offers more than 20,000 square feet of event space as a setting for weddings, special events, and the performing arts. Events can be held year-round indoors or outdoors for anywhere from 25 to 500 guests.
"They are getting inquiries from as far north as Santa Barbara County through Malibu, Los Angeles, and Pasadena for people to host events out there," Rowlands reports. "We've also heard there is a private high school over in Westlake Village that wants to hold a graduation dinner at the location, if they are allowed to." The building has been meticulously renovated to maximize the charm and character of the former church and maintain the quaint feel of the community. "They really continued the historical integrity of the building," says McSweeney. "The building looks remarkable on the inside."
In addition to the city being a residential and special events draw, Fillmore also relies on its major industries for jobs, including agriculture, the school system, and a few smaller industrial companies. Other valuable employers of note are NOV Ameron Poles, which makes concrete poles for streetlights, and Rotorcraft Support, Inc. that specializes in helicopter repairs and maintenance.
The city is working on bringing in more businesses to the available space in its business park. "We actually approved the business park about 10 to 15 years ago, and it's just now starting to take off," says Austin. "We've got a big project coming in, Fillmore Commercial Development, and it's going to include a proposed truck stop and gas station. There will be lots of truck parking space, a passenger vehicle service station and restaurant. I think a lot of us have been waiting for the business park to get off the ground."
The business park is also slated to accommodate a grocery outlet, a potential lumber yard, the Ventura County fire station, and the city's brand new sewer plant. "The sewer plant is a big thing," says McSweeney. "I know, it's not a very sexy thing to talk about, but it's important. It's a modern, up-to-date, very expensive sewer plant and a great asset to our growing community."
The continued development of the business park is a high priority for the city, and the number one goal for Fillmore's future. Austin can't contain his enthusiasm on the subject. He shares, "We have been struggling with promoting that business park for years and finally it's starting to come to fruition. We are starting to see commercial developments wanting to locate and I'd really like to expand on that and get more development in there. That would be my vision for the next five years."
"Driving that new business is key," McSweeney adds. "If we can get some industries like the Mayor talked about, the rest will soon follow."