It's that time of year again where we reflect upon the prior year and make informative predictions for the months ahead in order to adjust our business activities and refocus our strategies. Unsurprisingly, due to the nature of 2020's events, just about every industry and business will be looking to 2021 with hope and optimism, as well as a strong sense of caution.
And while the physical retail sector has been one of the hardest hit, ecommerce has experienced the opposite effect, but that's not to say it has been without its challenges. Consequently, businesses need to respond to shifts in the market for the chance of a successful future. Nate Burke, CEO of Diginius, a UK provider of proprietary software for digital marketing and ecommerce solutions, shares his predictions for the industry for 2021 and beyond.
Physical retail outlets have been facing uncertainty long before the term became widely used. This is due to multiple factors, including high commercial rents, a shift towards digital-first consumer shopping habits and online competitors' ability to undercut prices. These influences have resulted in the gradual digital transformation of retailers, whereby online offerings have become a primary focus for business efficiency.
Proof of this is the year on year increase in online sales. But the spike experienced in early 2020 is the basis of the first prediction, which is high levels of online shopping will continue into the next twelve months, with no going back to pre-COVID ways. But many organizations are already in a position to accommodate this trend, particularly as 85,000 new businesses enabled ecommerce functionality or joined an online marketplace during the first national lockdown. And now these businesses have made the digital switch, they will want to continue maximizing sales through online channels as the pandemic has created a permanent digital shift in consumer shopping behaviours with more predicted to shop online post-pandemic than before it.
Alternative sales channels
The next prediction is fuelled by both digital innovation and the rise in ecommerce. As more and more businesses enable ecommerce functionality, there will inevitably be greater competition and an increase in options for consumers to choose from. Therefore, the channels through which businesses sell their products will widen and become more accessible in order to generate the greatest chance of items or services being seen and ultimately, chosen over competitors'.
Fortunately, the rising popularity of online marketplaces and the developments in social media shopping functions, means businesses now have the opportunity to distribute products through more channels than ever before. And this will only continue to increase in the year ahead.
When it comes to marketplaces, Amazon is leading the way with a year on year rise in net revenue. Not only is the business's performance evidence of this, but so is the consumer shopping behaviour shift which is seeing more consumers go directly to Amazon first (40%) when searching for a product, as opposed to Google (30%) or a brand's owned channel (19%).
Facebook and Instagram are also notable channels for ecommerce businesses, with YouTube also growing in popularity and prominence. Although by nature, these platforms are designed for social interaction and content consumption, in recent times, they have placed greater focus on shopping with Facebook's marketplace, Instagram's shopping tab and YouTube shopping ad functions, for example.
One of the biggest benefits of utilising social media as a shopping channel is the streamlined customer experience that can be created. Fundamentally, shoppers can see a product on their feed, click through to view it and then place an order without even having to leave the app. But as well as convenience, social media is an effective shopping channel as platforms are key influences on consumer consumption decisions anyway. In fact, 80% of Instagram users  and 68% of YouTube users say content on the respective platforms helps them decide whether to buy a product or service. As more businesses realise the impact of these platforms, we'll see social media being added to an increasing number of online sales strategies.
Omnichannel brands
Many are hopeful for a return to some form of normality in 2021. And with the potential reopening of physical retail, businesses will be faced with the opportunity to maximise their presence and in turn, sales through both online and offline channels, creating an omnichannel brand offering. This way, brands will appeal to a larger customer base. And no matter which channel a customer chooses to use to interact with the brand, they can expect a consistent quality of service and overall experience.
But in 2021, what many will realise is the challenging nature of upkeeping both channels. Of course, there will be a greater financial burden due to property costs and employee wages, which will only be felt deeper due to the volatile, COVID-struck economic climate. So instead, a true omnichannel experience will be created through integration and innovation whereby each channel is used to support and supplement the other.
For example, we'll see retailers using their physical locations to relieve some of the pain points of the online service, such as delivery and returns processes. Some retailers are already excelling in this, including the likes of supermarkets, Next, John Lewis and Argos who have all integrated click and collect services and other smart shopping options firmly into their primary offering. As technology and creativity moves on, we'll also begin to see an increasing number of concept stores that make shop visits an unmissable experience that is personal to each customer and adds value to their purchase, rather than simply a distribution channel.
Collaborative commerce
With all these additional sales channels, retailers will see the benefit of digital management systems that relieve some of the administrative burden and enable greater efficiency. The VTEX solution, for example, provides a single comprehensive commerce platform for brands and retailers. Combining activity across every sales and logistics channel, these platforms allow for a unified customer experience, lower cost of ownership, and increased business capabilities across physical stores, websites (B2B and B2C), third party and company owned marketplaces.
With all this information in one place, businesses can provide better customer experiences as order information can be retrieved faster and response times reduced. Customer updates can also be automated to ensure any important information about an order process is timely communicated, with no additional workload for employees. As well as customer-facing benefits, these systems enable better collaboration between points in a supply chain, which can streamline a business's processes, and in turn reduce waste and increase efficiency. For example, orders for items that are low in stock can be placed automatically and only when they are needed. This way, businesses won't have cash tied up in unused products and materials, and resources can be reallocated to other critical activities.
And as these systems collect and analyse data, they can also provide meaningful insight into market trends, that can inform accurate future predictions and business decisions. These trends are evidence that the ecommerce landscape is ever-changing. While digital transformation is set to continue, the speed at which it has occurred for retailers this year means the ecommerce market will inevitably undergo further significant change in the months to come.
Businesses that are prepared to adapt now will experience better growth and success than those that remain static or stuck in their ways.
About the author: Nate Burke, CEO Diginius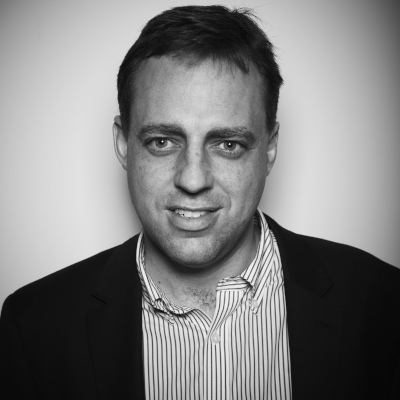 Nate Burke founded Diginius in 2011. He is known as an early e-commerce pioneer and entrepreneur. He launched his first internet business in 1997 and is a two-time nominee Ernst & Young Entrepreneur of the Year. He has a BA in Computer Science and an MBA from the University of Alabama.