Deming, New Mexico
A city set apart
Business View Magazine interviews representatives of Deming, New Mexico for our focus on Economic Development in U.S. Cities
Set amongst miles of flat desert grassland at the basin of the Mimbres River and surrounded by mountains, desert rocks, and cacti lies Deming, New Mexico – a naturally beautiful community of 14,000 just 30 miles north of the Mexican border.
"Deming is a rural community that is very strategically located, paralleling Interstate-10 as a midpoint between Los Angeles and Houston," says Deming Economic and Tourism Development Coordinator Cassie Arias-Ward. "We are primarily an agricultural and manufacturing community, and we have some rich history here with three state parks within our county. But what sets us apart from most rural cities in the country is accessibility. Pair that with our affordable cost of living and a dedicated workforce that understands the value of hard work and we have a desirable advantage for doing business."
The city's cost of living is almost 30 percent less expensive than the U.S. average, with a median home cost of just over $100,000. "We have a very affordable housing market," Arias-Ward explains. "The community is currently working on plans to help improve the availability of housing. In efforts to attract and retain a solid population base, the city is working with the county to address the need for adequate housing in the heart of our community, near amenities such as Trees Lake, restaurants and retail, and Rio Mimbres Country Club."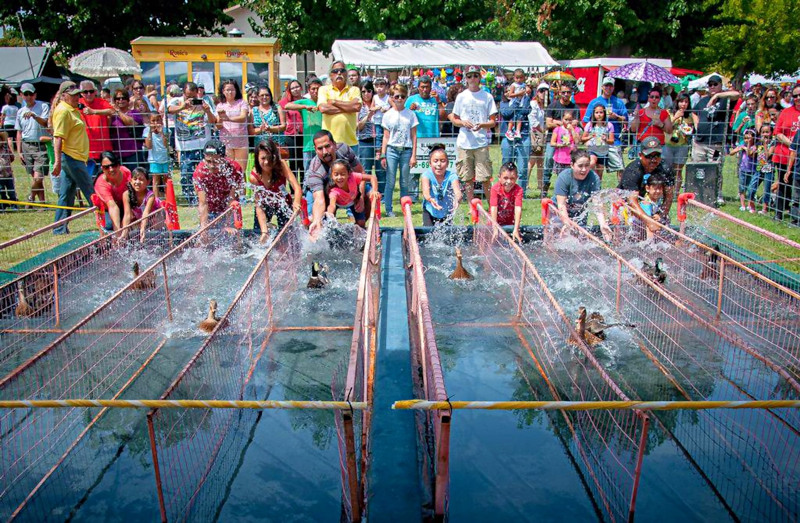 When it comes to the workforce, there's plenty of opportunity for skilled laborers in Deming because southwestern New Mexico is very different from other parts of the country. Arias-Ward acknowledges, "People will commute 60 miles and up to 120 miles a day and not really think anything of it. It only takes two hours to drive 120 miles, versus some of your more metropolitan areas where it takes two hours to go 30 miles. It's a different geographic landscape that enables us to pull talent from our surrounding areas."
Becoming more metropolitan is not something the administration of Deming is looking to achieve. They have taken an active role in ensuring businesses that come to the area are a good fit for the landscape and atmosphere that the city has to offer. "We really try to attract industry that fits our community," Arias-Ward says. "The economic development team actively seeks projects and businesses that fit our existing industry clusters and fit our workforce because we don't want to offer anything that we don't have. What we do have is open land and access to water, accessible transit infrastructure, and a workforce that just knows how to go to work."
The city's major industries are agriculture and manufacturing, with some of the larger businesses drawing attention across the state and internationally. Deming is the home of DH Lescombes Family Vineyards, which is the largest winery in New Mexico. Along with the winery's harvesting vineyards is its bottling manufacturing facility. The city is also home to Olam Americas Inc., the largest jalapeno processor in the country. "We also have some very large agricultural producers – Billy the Kid Produce, Carzalia Valley Produce, and Red Mountain Produce – that run extremely impressive and truly innovative operations," says Arias-Ward. "And you really can't appreciate their true value until you see them in person."
In addition to agriculture, Deming also counts its hospital and several manufacturing companies as major employers. Those include Compass Made, which is a harness manufacturing company that also has operations in California, Coca Cola Bottling Co., and Solitaire Manufactured Homes, the only custom manufactured home plant in the U.S.
The city also operates two designated industrial parks – The Peru Mill Industrial park off of Interstate 10 and the Deming Industrial Park just east of the quiet town. Peru Mill currently has 1300 developable acres of land available with accessible utilities, while Deming Industrial has 20-acre plots that are ready for development. Deming also has its own municipal airport, located just outside the city limits. The airport, complete with 8,000-foot runway, brings in revenue for the city through fuel costs and contracts with the federal government.
"We have facilities there that we can lease to the government," says Deming Airport Manager and Community Services Director, Alexi Jackson. "The government flies in and out, along with a lot of different military units and that creates the need for motels because people come in for months on end for certain jobs that they are doing down here on the border, usually pertaining to border security."
Deming is the county seat for New Mexico's Luna County and works closely with their county counterparts at Luna County Community and Economic Development to help bring in new business and encourage new sources of revenue. "We collaborate well on funding local projects and coming together to maximize incentives that are available," says Arias-Ward.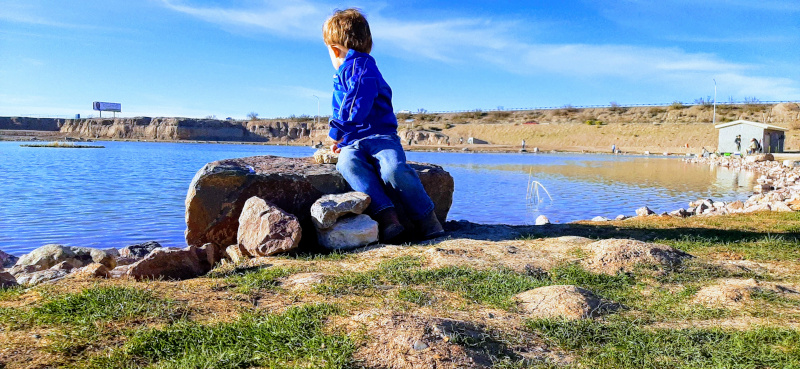 To help with workforce development, Deming has been actively working with various universities and colleges to provide training, as well as attract new graduates to the area. Western New Mexico University has a branch campus in Deming, and the city has developed good relationships with New Mexico State University and Dona Ana Community College, which are both located just miles outside of the city off of I-10. They also have a good working relationship with the University of New Mexico, three hours away. Arias-Ward reports, "We have a lot of connected programs and are continuously building on them. One of the things in our sights right now is a vocational training program and we are seeking participation from our regional secondary education institutes."
Small businesses are the backbone of Deming's downtown and have been a primary focus in the past few years. The COVID-19 pandemic put a halt to some of those plans as long-term shutdowns made it difficult for some businesses to survive. But the city is looking to renew its focus now that the world is starting to settle back down into a semblance of normalcy.
"Before COVID we had been doing an awesome job of filling the empty stores downtown and we had a lot of little businesses that were popping up, but once COVID hit, we lost a lot of them and now we've got to go back to the business of trying to get downtown built up again," says Deming Mayor Benny Jasso. "Cassie works really hard with our business community and anybody that's interested in opening a business, offering anything from trying to help them find a location to all the education around making sure they're going to be able to open up and then be successful."
There are currently a few projects on the go in the downtown core to help spur new business, including work to redo the fronts of several buildings that offer historical value. Jasso shares, "Downtown is very important to us. It's looking really nice down there and we are starting to again focus more on having events there so that we can showcase downtown. It's been a lot of fun to do it."
Deming's next major project is to help encourage small business in its west end through a business incubator. "We've gone about purchasing all the empty gas stations that were located on the west end of town when you come off the interstate and we are going to create an incubator that allows people to come in and set up a business," Jasso says. "The anchor tenant is going to be a brewery that the city will actually own." The hope is that the brewery will attract people to the market, who will then have the opportunity to browse eight other businesses at the same location.
The market will be built as a container park using shipping containers as storefronts. "It's a whole different concept," says Jasso. "We've seen a couple of them and we've visited a couple sites and have worked with the architects and we have a relationship with the UNM School of Design and Woodbury School out of California. We've looked at a lot of different concepts and have done a lot of research on it." Businesses who take part in the incubator will be offered business and management training in lieu of full rent costs to ensure they are successful.
The incubator is being created with a vision to help new businesses grow and then move on to bigger locations once they have established themselves. In Jasso's words, "We think it will not only revitalize the west side of town, but it's also going to give entrepreneurs who want to open businesses an opportunity to do that with guidance and assistance from the City of Deming."
AT A GLANCE
Deming, New Mexico
What: A delightful desert city; population 16,000
Where: Luna County, just 30 miles north of the Mexican border
Website: www.dlced.com
Luna County – christieann_harvey@lunacountynm.us
Luna County sits in the heart of the Southwest. One of 33 counties in New Mexico, it is known for its rich historical significance, world class museum, award winning wineries, annual events, outdoor adventures, International Border Trade, business development opportunities, and solar equity with an average of 300 days of sun a year. Because of the climate, Luna County thrives on being a productive irrigated farming region producing Chile, pecans, onions, and commodity crops such as hay and grain. Tourism is an important key to the community. Today Deming is an ever-growing community with an Old West feel.
The Village of Columbus, three miles north of Mexico in Luna County, is famous for its historical significance as the scene of Mexican Revolutionary leader Pancho Villa's attack that resulted in Black Jack Pershing becoming Commander of the Punitive Expedition in search of Villa. This was the land where on March 16, 1916, Villa led rebel soldiers crossed the Mexican border into Columbus. 350 United States Army soldiers at Camp Furlong defended the town with two machine guns. Visitors may still visit this camp where the last land invasion happened on American soil. The only 24-hour port of entry in New Mexico lies south of Columbus and north of Puerto Palomas. A major entry for agriculture products to the US. Columbus, Puerto Palomas, and Chihuahua, it's an attractive destination for travelers and business trade alike.
Luna County boasts a rich history of the indigenous Mimbres Tribe. Ancient culture is celebrated with its distinctive black-on-white pottery, where a hole was infused and placed on the head of the deceased. The Tribe believed this was the portal ushering a soul into heaven and a staple of their beliefs of the afterlife.
Luna County has expanded its sustainability due to developing footprint with solar and wind, and the immense opportunities brought with its high desert altitude, clear skies, and abundance of sunshine. Deming, after all, is named the City of the Sun.
The vast expanse of land in Luna County opens the door for large business growth. While the majority of 2,965 square miles of land is flat high desert lowlands, the area still maintains the breathtaking beauty of three mountains surrounding its unique animal life and vegetation. The County's most attractive feature is its amazing, honest, hardworking citizens and blended cultures that exude hospitality and genuine friendliness.  Luna County is Open For Business
To learn more contact;    Christie Ann Harvey
Community & Economic Development Director Luna County Government
christieann_harvey@lunacountynm.us
800 East Pine Street, Deming New Mexico 88030
575-546-2674

Olam Spices – olamspices.com
Unlock the Power of Peppers
It all started with the soil. We chose to grow our peppers in a region that offered the perfect conditions: warm, sun-filled days and crisp, cool nights — think of the beautifully rugged plains of Southern New Mexico. Next, we selected dedicated farmers who shared our passion, to partner with our crop supervisors to cultivate and monitor the crop.
Our growers employ sustainable farming practices to help preserve the beautiful, arid environments that produce our peppers. The season begins once we deliver our farmers the seeds – ensuring a consistent and managed supply of high-quality ingredients for our customers.
Once our peppers are ready to be harvested, our farmers gather the crop and deliver the peppers to one of our two processing facilities in Southern New Mexico – Deming and Las Cruces, where we employ over 1,000 residents. Our Deming facility is the nation's largest producer of green chiles and jalapeños, making it one of the city's largest employers, with more than 800 employees during the peak of the chile season. In Las Cruces, New Mexico, there are over 200 full-time and seasonal employees who help us produce our red chile and specialty pepper products.
We invite everyone to use our red, green and specialty peppers, tomatillos and enchilada sauces to power their creativity in the kitchen.
Universal Waste Systems Inc. – www.uwscompany.com www.uwsnm.com
Since 1986, Universal Waste Systems, Inc. has provided our community partners with innovative waste stream solutions by offering the highest standards of operational safety and efficiency, investing in environmentally sustainable equipment, and developing community-specific value added services in New Mexico, Arizona, and southern California.