Columbia County, Georgia
A hidden gem
Business View Magazine interviews Scott Johnson, County Manager of Columbia County, Georgia, as part of our focus on best practices of local governments.
Columbia County, Georgia, is located on Clarks Hill Lake in the eastern part of the state, just west of the City of Augusta. It is a thriving community and, currently, one of the fastest-growing counties in the United States, with a population nearing 150,000. Major news outlets have called Columbia County one of the best places to live, especially for those with young families. It boasts rising incomes, a high homeownership rate, and high educational attainment levels. It is also home to renowned companies and institutions like John Deere, Serta, TaxSlayer, and Club Car.
This area along the Savannah River had been inhabited for thousands of years by various cultures of indigenous peoples, including the Muscogee-speaking Creek; the Yuchi; and the Iroquoian-speaking Cherokee for years prior to European colonization. During the Colonial era, settlement of what would become Columbia County, Georgia occurred primarily due to colonists from northern Scotland and the Orkney Islands. In the early 1800s the Georgia Railroad came to the region, as did the Augusta Canal, which was created to harness the water power at the fall line of the Savannah River to help drive mills, provide transportation of goods, and provide a municipal water supply.
Prior to the American Civil War, plantation agriculture was the major force of the economy in Columbia County, Georgia. Cotton production had expanded dramatically after the invention of the cotton gin, which enabled the cultivation of short-staple cotton in the upland areas. Numerous vast plantations existed, and the central houses of some still exist. Thousands of slaves were brought to the county for labor, and, at times, the slave population outnumbered the free white population.
The county was still primarily agricultural up until World War II, at which time the U.S. Army built Camp Gordon, now Fort Gordon, taking over a large portion of Richmond County and parts of Columbia, McDuffie, and Jefferson Counties, as well. The Army's keeping the base after WWII, created a new population and economic center for the county. During the 1950s, the Clarks Hill Dam was constructed, submerging considerable land in northern Columbia County under the new reservoir, while prompting new residential development around the lake.
Between 1950 and 1990, Columbia County, Georgia's population increased dramatically. Agriculture declined, as farmland was redeveloped as suburban housing and community centers for persons employed in Augusta. Numerous personnel stationed at Fort Gordon also eventually settled in the area. Today, Columbia County, Georgia contains two small incorporated cities, Grovetown and Harlem; three major unincorporated communities, Appling, Evans, and Martinez; and 18 smaller, unincorporated communities.
"We grew 39 percent in the last census," says County Administrator, Scott Johnson, remarking upon Columbia County, Georgia's exceptional rate of growth, "and we're on pace to do that again, next census. People are continuing to choose to live here. We've benefitted a great deal from Fort Gordon, which is now home to Army Cyber Command and that's bringing in a lot of high-paying jobs and people who are relocating there as a result of that. We also have a National Security Agency (NSA) component at Fort Gordon. So, we have government contractors coming in that are supporting the base, as well. Columbia County is also well-known for its medical community. The Medical College of Georgia, which is now Augusta University, is located next door to us and a lot of people working in that medical community choose to call Columbia County, home. We're also very close to the Savannah River Site, an active nuclear facility that has high paying jobs. And while it's in South Carolina, a lot of those people choose to live in Columbia County, Georgia. And then there's Plant Vogtle, which is a Georgia Power nuclear power plant that is currently under expansion. A lot of the construction workers, there, and the people who will be there, long-term, will, again, choose to call Columbia County, home."
As a result of the county's longstanding population boom, Johnson reports that there are a lot of infrastructure projects in the works, many of which are supported by voter-approved sales tax increases. "We have a one penny sales tax that's completely dedicated to transportation; then we have another one penny sales tax that's dedicated to special purpose, local projects," Johnson explains. "We currently have, on the books, nearly $500 million in projects – $240 million of that is in transportation that has already been slated for the next five or six years. The rest of that money is for other projects that we're going to do. We have a lot of parks, now – some under construction, some under design; we're expanding our greenway trails to be able to connect the County from one side to the other; we're doing a lot of renovations to some of our older buildings; we're expanding our justice center which is part of our courthouse because of our growing population; and we're planning some parking decks in our more populated areas."
Columbia County, Georgia also recently embarked upon a public/private partnership with a local developer, Meybohm Commercial Properties, to build a downtown concept called The Plaza, on 26 acres in the heart of Evans that's owned by the county. The Plaza will be a mixed-use development, comprised of six buildings covering 150,000 square feet – a combination of professional offices, restaurants, and retail. The complex will be anchored by a new, $30 million, 2,300-seat Performing Arts Center that the county is building as part of the partnership. County officials are also considering an open-air space for a farmers market and a playground at the back of the property that will double as space for additional parking when needed. The entire project will be connected by a promenade, with the Performing Arts Center as the focus.
"It's an interesting concept," Johnson remarks. "Evans, itself, is not a city – it's part of unincorporated Columbia County, Georgia. Our two small cities are located on the western end of the county, and are a little farther away from our population base. So, it's pretty unique as far as designing and building our own downtown in an unincorporated area over one that is extremely populated and well-visited."
"We worked out a deal in phases," Johnson continues. "So, in Phase One, they're building three separate buildings. We worked with our Economic Development Authority to deed the land over to them to let them do all the improvements; the developer put in all the infrastructure – all the water, all the sewer, all the parking lots, and all the green space, which will be deeded back over to the county as a common area between the buildings. The developer is also doing the vertical construction and once they finish that, they're going to deed everything outside of their physical footprint back to the county."
"That's beneficial to both parties," Johnson maintains. "It's beneficial to them in that they don't have to maintain the parking lots and the public areas and the landscape. Therefore, they can keep their rents lower because they're not having to maintain things outside of the buildings, themselves. It works out good for us, because if a building ever sells, or there are any issues with it, we can always keep our downtown looking beautiful because the government owns all of the outside pieces and will be able to provide the maintenance. And the county doesn't have to get into the real estate business; we don't have to build our own buildings; we don't have to worry about leasing the space out and keeping the building full. We let the private sector do that – they're good at doing that type of work. And we're not risking taxpayer dollars by having a building that's not full. So, it really works out to be a good public/private partnership."
When it comes to new projects, Johnson claims that Columbia County, Georgia doesn't need to provide any special incentives to developers. "Our incentives are what we have to offer everybody," he asserts. "It's not: 'we'll write you a big check if you want to locate in Columbia County.' We think you'll benefit in doing business here. Columbia County prides itself on having some of the lowest taxes in the state. Our millage rate is the lowest among all of our benchmark counties. So, we could provide higher taxes and then turn around and provide incentives. Or, we can provide incentives on the front side by saying, 'We're going to give you a really low tax rate, upfront."
"The other thing that we're very proud of is we've spent significant money and made significant investments in our fire department and our emergency response," he adds. "Columbia County boasts an ISO (Insurance Service Office) rating of "1." (The ISO is a for- profit organization that provides statistical information on risk. The ISO rating is from 10 – 1, with "1" being the best.) When you think about an industry trying to locate in a community, that ISO rating of "1" can save thousands and thousands of dollars in insurance costs. So, we try to invest in the community to be able to keep taxes low and keep the cost of doing business, low. And understanding that time is money, we pride ourselves on turning around plans, for example, in about seven to ten days, average. And that's on big projects and it's unheard of in the industry. So, Columbia County, Georgia is a little bit different."
Other amenities include a Sherriff's Office that Holds the Triple Crown Accreditation, a triple-A bond rating – the only county outside of metro Atlanta that has that; and an award-winning school system. "Our schools are so good, and rated so high, and have such great graduation rates, that people don't have to send their kids to private school," Johnson declares. "They get a quality education in our public school system."
"We pride ourselves on providing quality at every single turn and every single thing that we do," Johnson states. "That's all the way from our public safety, to the way we handle building inspections, to the way we handle customer service. You can pick any department in Columbia County, say, the Procurement Department, and I can give you all of the awards that it won. Our Finance Department has won a government finance award for the last 17 years in a row. Our water utility is a platinum, triple-crown winner of the award in their industry. I can go on and on – it happens in every single department. And you just don't find that in every government."
"Columbia County is special place," Johnson affirms, in conclusion. "I know everybody says that. But look at every aspect of what we do and it's amazing that we have been able to keep up with the tremendous growth that we've had; keeping taxes lower than any of our benchmark counties; and being able to sustain that over a long period of time. Our cost of living remains relatively low, but the quality of life remains relatively high, and is, absolutely, second to none in this state or anywhere else. We're kind of a hidden gem."
Check out this handpicked feature on St. Johns County, Florida – Growth and opportunity.
AT A GLANCE
WHO: Columbia County, Georgia
WHAT: A county of 150,000
WHERE: Eastern Georgia, near the South Carolina border
WEBSITE: www.columbiacountyga.gov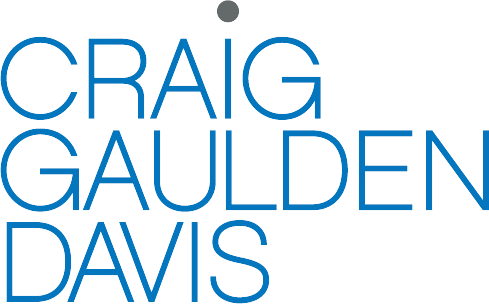 Craig Gaulden Davis, Inc. – www.cgdarch.com
Craig Gaulden Davis is an architecture and interior design firm with a 61-year legacy of placing the highest priority on client success. By harmonizing form and function, our architectural response results in enduring and innovative spaces that cultivate human flourishing.