Columbia County, Florida
The Gateway to the Sunshine State
Business View North America interviews representatives of Columbia County, Florida for our focus on Economic development in U.S. Cities
Just south of the Georgia border, Columbia County, Florida and its county seat Lake City have been welcoming visitors to the state since the early 1800s. More recently, the county has increased its investments in local infrastructure, utilities, and business resources to attract new industries and residents – and it is safe to say these efforts are working.
Columbia County is strategically situated south of Valdosta, Georgia, west of Jacksonville, east of Tallahassee, and north of Gainesville; no more than a one-to-two-hour drive from any of those cities. It has traditionally been known as a rural, agricultural region and that presence is still felt. Even with its growing industrial and retail presence, much of the county is heavily wooded with private, state, and federal lands that are zoned for protection from development.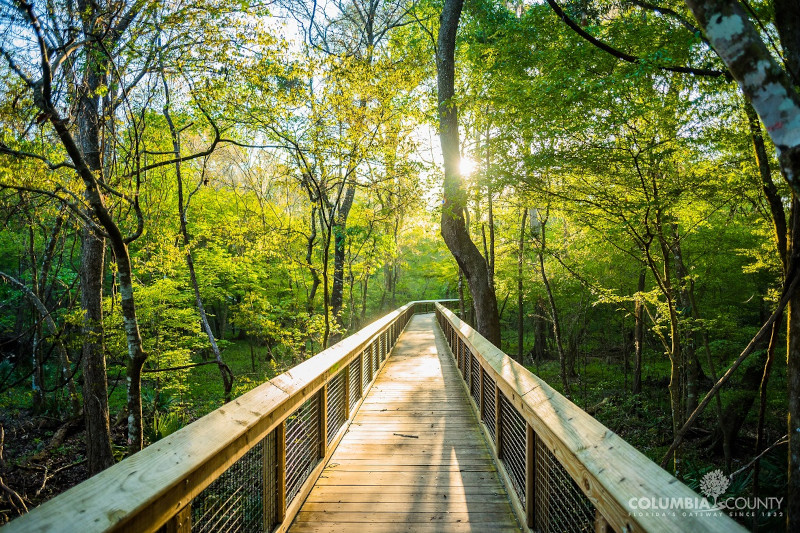 "It's a place with a wonderful sense of identity of who we are," says County Manager David Kraus, a former Chicago resident who was amazed at the available outdoor and environmental activities in the county when he first moved to the area. "We have rivers, lakes, natural forests, and more that make it an ideal place for fishing, kayaking, and just about any other outdoor activity you want. The county also has more natural springs than just about anywhere else in the U.S. Here, people don't lose their identity."
The agricultural community will never completely leave Columbia County but over the last 10-20 years, other employers have moved into the area and it continues to grow, according to County Office Manager Jennifer (Goff) Daniels.
There are several large employers in the county including New Millennium Building Systems, a provider of structural steel building systems which employs more than 100 professionals. Anderson Columbia is an industry-leading heavy civil contractor that is one of the largest highway construction firms in the Southeast. The company has experienced consistent growth while building and rehabilitating thousands of miles of highways, roadways, and streets in Florida, Georgia, and Alabama.
Mayo Ag Services specializes in providing farm, lawn and garden, forestry, and ranch needs. And Werner Trucking has invested in the county by building a large service center, adding to its workforce, while another project is being finalized that could add 25 permanent and up to 2,000 seasonal jobs annually. There is extensive interest from other employers in the benefits Columbia County has to offer, given the business-friendly tax climate. But the investments made in utilities have made a big difference.
Daniels reports, "We have been focused on upgrading water, sewer, and gas infrastructure in recent years." The county's most notable business development effort is the creation of the North Florida Mega Industrial Park, a 2,622-acre, single-owner, shovel-ready supersite in Lake City, adjacent to Lake City Gateway Airport on Hwy 90 E.
Nearly 40 businesses expressed interest in relocating to the county in 2021 alone, with many of those considering the industrial park. The park's first tenant will be a manufacturing company that produces plastic recreational products. A distribution company is expected to be the park's second tenant and will use about 30 acres of space. According to Kraus, "The projects we are attracting are looking for large amounts of acreage and desire good access to a large workforce." Director of Economic Development Glenn Hunter adds that there are nearly one million residents located within an hour of Lake City, the county's "strike zone" of available workers.
Columbia County's proximity to Gainesville and Tallahassee make it a short drive to both the University of Florida and Florida State University, two of the most respected institutions of higher learning in the south. Santa Fe College in Gainesville offers both Associate and bachelor's degrees and won the 2015 Aspen Prize for Educational Excellence. Florida Gateway College in the heart of Lake City provides affordable, high-quality post-secondary educational opportunities to the community members of North Central Florida.
The county is also partnering with the city on the creation of a 20,000 square-foot technology training center near the airport to train professionals on technical skills related to the aerospace and similar industries. A Florida Jobs Growth Grant application has been submitted to help fund the creation of this academy.  Airplane maintenance, pneumatic operations, and other skills will be taught, with new programs added as students are attracted from around the region. "It's exciting to know that manufacturing and other industries are seriously looking at us as an option," says Daniels. "We also are increasing the number of high-paying jobs you can get here and that allows residents to build great careers with the opportunity to appeal to future generations. We're becoming a major job provider for neighboring counties."
Any growing community needs the right amount of available housing. Like many real estate markets in Florida, Columbia County property owners are seeing their values increase consistently, which signifies a competitive yet affordable market. Many of the county's new residents come from cold weather states in the Upper Midwest and Northeast. Housing permits have increased as a result. "We are building homes as fast as we can," Hunter says, "and that includes multi-family developments. We have found that if we have the housing, new residents will come."
With the push for more employers and residents, broadband coverage in the county has improved dramatically. Columbia County is involved with the Florida 67 effort to make sure accessible broadband is available in all 67 counties in the state. Zoned industrial and retail areas also have much better internet coverage than they did a few years ago.
Redevelopment efforts have been ongoing in downtown Lake City, a walkable area with a growing retail and hospitality presence. Columbia County Economic Development has been heavily involved in projects with the help of state and local grants, which has included such projects as an $17 million renovation of the historic Hotel Blanche. That hotel first opened in 1902 and is widely regarded as landmark that draws tourists from far and wide. Other older buildings in downtown Lake City have been renovated into microbreweries, restaurants, and other mixed-use businesses.
The downtown district offers a distinct charm and a variety of must-see options – from the Marion Street Deli and Pub gastro pub to the unique Blue Goose Studio gift shop. The Lake City-Columbia County Historical Museum gives visitors and residents a peek into the region's past, shedding light on how the region has maintained its southern flair. Outside of the downtown community, the Lake City Mall is a fully-enclosed shopping mall filled with a variety of shopping and dining options. It is one of many retail locations that are popping up throughout the county.
Getting from one place to another is never a problem for Columbia County residents. Its roads are in great condition and offer direct access to two interstate highways, several state highways, and two rail lines. Lake City Gateway Airport is a city-owned, public use airport located just three miles from the city's business district and welcomes private and cargo air traffic.
Sewage and wastewater treatment have been areas of focus since the turn of the century. Several retention ponds have been built or are planned and the county has received a Consumptive Use Permit for over two million gallons of water per day to support the area's industrial and commercial needs. The county hired engineers to uncover other alternative water sources to meet future growth needs. Local utilities Duke Energy, Florida Power & Light and others provide electrical power, while four county-based solar farms are generating more electricity than residents and businesses can even consume on a given day. "We have transmission lines running from the county to the Panhandle, so we are in good shape with power," Kraus says.
From the never-ending outdoor opportunities and natural beauty, including nearby O'Leno State Park, and countless ATV trails and hiking and fishing spots, to the increasing number of modern amenities and growing list of employers, Columbia City offers something for everyone who works, lives, and plays in the area. Hunter explains, "We spent eight years writing state and federal grants and we're excited about how that is supporting many of the developmental projects we have discussed. The county is one of the financially strongest and most organized entities around."
Kraus agrees, stating that everything the county does is to support a high quality of life for its residents. He notes, "We want to maintain the history of the area and the ability for people to have great jobs and enjoy both a rural and urban environment." All are welcome to enjoy Columbia County and its crystal-clear freshwater springs, rocking music festivals, history, culture, paddling and biking opportunities, new businesses, and beautiful warm weather!
AT A GLANCE
Columbia County, Florida
What: A community of 72,000, with a growing industrial and residential sector
Where: North central part of the State
Website: www.columbiacountyfla.com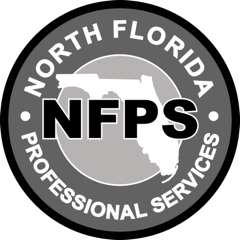 North Florida Professional Services, Inc. – www.nfps.net
North Florida is open for business and NFPS is paving the way. The team at North Florida Professional Services, Inc. (NFPS) has been providing top-notch engineering services to Columbia County and the surrounding area for decades.
Our firm offers expert, innovative solutions across a range of professional services including civil engineering, surveying, land planning, and grants. Whether it's a major water or sewer utility planning and design project, a roadway resurfacing or paving project, or the development of an industrial or commercial facility – NFPS has the ability and expertise to make each project a success.
NFPS has built a reputation for our dedication and drive to deliver the best professional services available. Detailed planning and critical analysis along with a continuous commitment to cutting edge technology and the latest advancements in engineering and surveying methods are fundamental to our services. We also go the extra mile to help our municipal clients find funding for their projects with our in-house grants department.
At NFPS, our goal is to ensure every project is successful. We are engineers, surveyors, and planners, but above all – we are a team dedicated to delivering smart outcomes for our clients, the community, and future generations.
Start to Finish Solutions for Your Community