Chowchilla, California
Cultivating smart, sensible growth
Business View Magazine interviews representatives of Chowchilla, California for our focus on Economic Development & Growth in U.S. Cities
Situated about 20 miles southeast of Merced, California in the southern end of the San Joaquin Valley, Chowchilla is the kind of place that brings out the very best in people. With a tight-knit community that values tradition and family, and that perfect combination of natural beauty and small-town charm, today's City of Chowchilla represents a multifaceted, ever-changing canvas of friendly relations that keep a proud agrarian heritage thriving.
Geographically speaking, Chowchilla forms a piece of California's heartland, which is a nice metaphor for the fact that it sits at the center of one of the richest, most productive agricultural zones in the nation. This lowland region covers 19 counties – including Chowchilla's own Madera County – and stretches for 450 miles from the Cascade mountains in the north to the Tehachapis in the south, bounded by the Pacific Coast Range to the west, and the Sierra Nevadas to the east. Chowchilla itself is located on Interstate Highway 99, just 40 miles north of Fresno and 60 miles south of Modesto. In approximately two hours by car, you can be at the stunning beaches of Santa Cruz, or visiting the many cultural landmarks of San Francisco Bay.
"We're a couple of hours away from the Bay Area, from oceans, from mountains – you can easily get to anything you need to do," says City Administrator, Rod Pruett. "The Central Valley provides a lot of benefits for people, both in terms of work and home life. People like that small-town feel where everybody knows each other. You feel safe and secure. That's the kind of community we have."
The towns that pepper the Central Valley tend to be smaller than those found in the Bay Area or Southern California. They have active main streets and a comparatively low cost of living where young families working on tight budgets can prosper. According to Pruett, "You can have a Bay Area job and work from home in a lower cost of living environment. COVID-19 has opened a lot of employers' eyes to the remote work revolution going on. A lot of places are embracing it. We're definitely starting to see that reflected here with the rising demand for housing."
New inventory on the Woodcrest, Sessions Family Trust, and Legacy Ranch lands is expected to cool off some of that heat from Chowchilla's real estate market. "Sessions is approximately 200 units, Woodcrest is around 190, and then we have Legacy which is about 615, and they're all getting ready to go," indicates Director of Community & Economic Development, Mark Hamilton.
"We have quite a few housing developments in the works, including 130 units currently being built by Century Communities at the Pheasant Run Golf Course. We're also seeing another smaller subdivision of about 28 units – that's more of an infill development. It's also a mid-level, mid-income household product. In addition, we have several designs that are getting attention now from some of the developers kicking the tires here in the community. We have a lot of older maps that they're trying to dust off, if you will, to see if there are ways that they can be rebranded or tweaked to make them more appealing to today's homebuyer."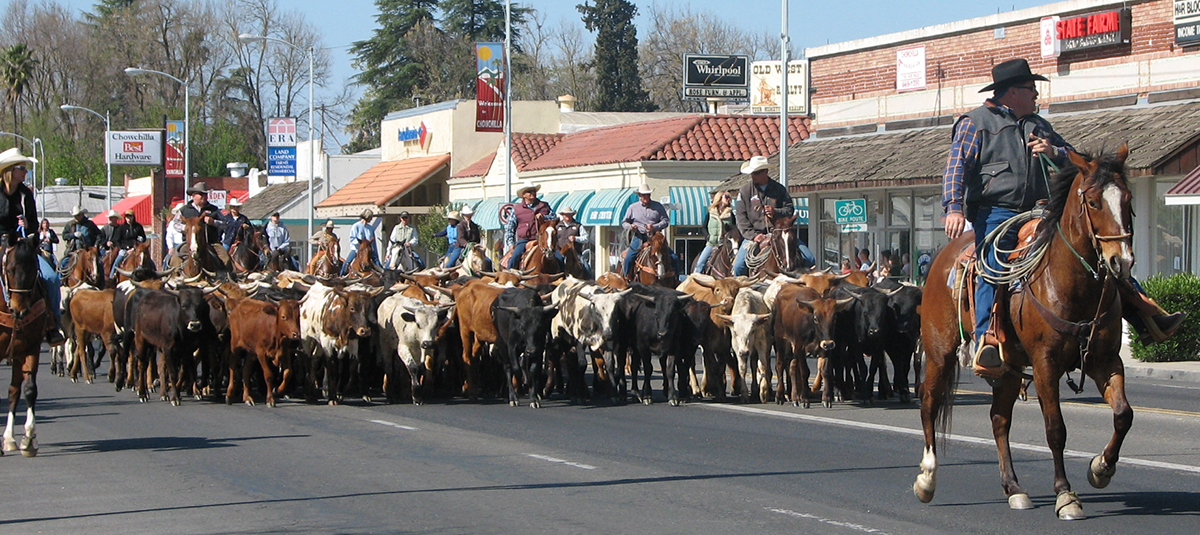 Rancho Calera is another residential development project that, in its full capacity, will include over 2,000 single-family lots and substantial commercial acreage. Imagined as a master planned community within the City of Chowchilla proper, the 563-acre site will also comprise two elementary schools, a community center, a one-acre safety facility, and 77 acres of green space, including water features, sports fields, and an elaborate system of parks and walking trails. "They've submitted for 140 units," Pruett confirms. "We're hoping to get the whole thing going here before year's end. We're just working out the final details on that development agreement. The market is right, and the developers are eager to start building."
From his end, Hamilton recognizes that some of that heat may be transferring from pandemic-accelerated trends. However, he maintains that most of the housing influx in Chowchilla is being driven by real demand as opposed to speculation. He notes, "Some of the demand we're seeing now that is leading to these residential developments is the new casino that's looking to start up construction in 2022. They'll be just south of us, and they've actually delayed their start due to the housing shortage. So, even though the market right now is, admittedly, heavily bloated, our local area really isn't seeing that. What we're seeing is more demand for housing, whether it be 20 minutes north or 15 minutes south of here, to accommodate these changing population and employment trends."
These products cater to all income sectors, from entry-level to high-end units, creating a diversified portfolio across the major housing markets. "There's something for everyone being constructed right now," Hamilton insists.
Chowchilla has also implemented a more holistic mapping adapted for the patterns of mixed uses and incomes that a successful 21st-century city requires. "Our 2018 zoning code update actually allowed for a really diversified downtown," says Hamilton. "There are options for new residential apartments in our downtown if someone wants to build them. There's also a lot of vacant land, as well as vacant storefronts, that are currently being repurposed for future commercial ventures. One section that's especially nice covers two or three blocks of downtown Chowchilla. It's been repurposed and recreated in many ways, and that's brought with it a new energy and uplift for our residents. It's spread a lot of positive vibes throughout our community. One block in particular has become a trendy area, with a lot of boutique and niche shops that are really fun to browse."
It's an encouraging sign to see the downtown coming into its own, as a place around which people can live, work, play, raise families, and put down long-term roots. "I moved my own business to Chowchilla about 10 years ago," offers Mayor Diana Palmer. "The city is very welcoming, and the amenities that we have in the way of small businesses are very valuable to the community. My business has grown and thrived in the small-town environment because the residents are very supportive of local businesses, just as those businesses are very supportive of local causes like Little League. It's very reciprocal. Everyone in Chowchilla supports one another like a family."
With feelings of pride and loyalty towards its community members, what the City of Chowchilla has done exceptionally well is to listen and interpret what needs to happen from a workforce perspective. "We've worked with our local Madera County Economic Development Commission, and they have a great partnership with workforce development," Pruett explains. "We've been able to ensure that our workforce is trained where it needs to be, based on what local employers are asking for out of the City of Chowchilla and Madera County. The Merced Community College District has a lot of classes available for a variety of trades and sectors and, actually, the professors are living within the golf course and commuting into the University of California, Merced campus. We're also seeing a lot of students who are living here while they're going to school at Fresno State, just because it's a lower cost of living and it's a short commute for them as well."
One of several Central Valley communities to jump on the e-commerce train, Chowchilla is now finalizing a venture it's calling 'Project Sunset', which would bring a distribution center and around 300 jobs to an industrial park within Chowchilla city limits.
"We've talked about the need to possibly work with our high school and get some skilled labor," Pruett says. "Work programs that would allow local residents – whether they're from Chowchilla, the County of Madera, or Merced – to have a career here. That's one of the big things about being in a small city, it's a great place to raise a family and everything, but the job opportunities are not always there. So, people leave for their careers, and then they come back. With the addition of this distribution center, we'd like our kids trained up for those jobs so they can ultimately stay here."
While zoning reforms and smart, sustainable growth efforts continue to stay on the forefront of the City Council's agenda, Pruett acknowledges, "I'd like to see this growth happen in the correct manner. We don't want to get too big too fast. Financially, we're in a very good position with our reserve levels. I'd look to maintain those and continue to be a financially viable community."
AT A GLANCE
Chowchilla, California
What: A progressive small city of 18,000
Where: Madera County in central California
Website: www.cityofchowchilla.org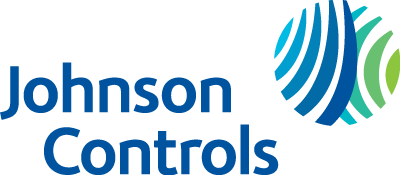 Johnson Control – www.johnsoncontrols.com
At Johnson Controls (NYSE: JCI) we transform the environments where people live, work, learn and play. As the global leader in smart, healthy and sustainable buildings, our mission is to reimagine the performance of buildings to serve people, places and the planet.
With a history of more than 135 years of innovation, Johnson Controls delivers the blueprint of the future for industries such as healthcare, schools, data centers, airports, stadiums, manufacturing and beyond through its comprehensive digital offering OpenBlue. With a global team of 100,000 experts in more than 150 countries, Johnson Controls offers the world's largest portfolio of building technology, software as well as service solutions with some of the most trusted names in the industry. For more information, visit www.johnsoncontrols.com or follow us @johnsoncontrols on Twitter.