Cenero
Sight, sound, success
Business View Magazine interviews Chris Henry, CEO of Cenero, as part of our focus on best practices of American businesses.
"How many times have you been in a conference room and you go to use something and it doesn't work? Or you don't know how to use it? Or you can't get the image up? Or you don't have a directory to find the number to call? There are a million things that happen all the time. Our job is to make sure they don't happen and that the stuff is ready to go when you need it to. Part of the challenge with these technologies is that traditionally they could be tough to use and maybe not as reliable as they should be. Our job is to make it like picking up a phone – you do it and it works."
So says Chris Henry, CEO of Cenero, the company he founded in 1999 as a service-focused, audio visual, unified communications and IT solutions company, and which, today has approximately 210 employees, after the recent acquisition of Avectus in northern New Jersey, which like Cenero, specializes in delivering the highest level of audio visual, videoconferencing, and multimedia equipment and services for physical and virtual meetings for organizations.
"Avectus was a growing company that caught our attention," says Henry. "We found it very attractive. They have strong managers, are a good cultural fit with us, have built a terrific client base, and are located in a very strong market. What Cenero has, from a technology and managed services perspective, we can really help this company grow. When you take what they have and combine it with what we bring to the table, there's a strong value proposition that will be good for our clients in New Jersey."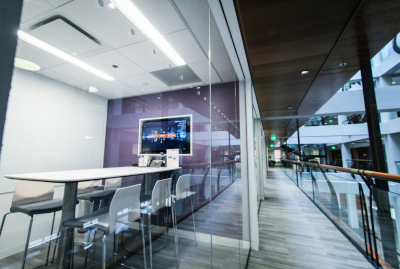 Cenero has two basic business units. One is a design/build systems integration unit, which designs, builds, installs, and services media conferencing systems in training rooms, conference rooms, class rooms, and board rooms. The second group, which is symbiotic with the design/build team, is a managed services division. "It's basically software development and services," Henry explains. "It's kind of like OnStar for cars – a lot more functionality for these audio visual and video conferencing systems. We have a product called Constant Connect, which allows us to test and make sure everything in these systems is working as it should. In fact, our software will generally know when something has gone wrong, before the client does."
"We have a suite of 'proactive tests,'" Henry continues, "which means that every night, local time, we go in and there's a series of tests that physically exercise every piece of equipment in the room or in that system – it launches calls, we look at metrics, we look at connection speed, we'll display an image up on a screen or a monitor, and there's a digital picture taken of that image, and then it's analyzed automatically to make sure it's working right.  We look at microphone and speaker levels to make sure that everything's working.
"Then we have a suite of products called 'reactive tests' which is more like monitoring; it looks to make sure calls are happening as they should; battery levels in all your devices are where they should be; if you need to talk to somebody, you touch the tablet that we put in the system, and a video call is launched immediately into our call center staffed by engineers, with links to all of our systems that we cover, and we can access all of your stuff to make sure it's working right. We also have what we think is the world's largest data base of functional information on these types of systems."
Henry says that the company can fix approximately 90 percent of all problems that generally come up, remotely. "Our managed services allows us to support these systems and have them operate appropriately anywhere in the world," he remarks. In fact, last year, over 60 percent of Cenero's revenue came from geographic locations outside of the reach of any of the company's offices – Malvern, PA, Baltimore, MD, Charlotte and Raleigh, NC, and northern New Jersey – including about ten percent, from international clients. "The remainder of those problems will require someone to go onsite," he adds. "Every office has a team that does that and then, where we are remote, we have local partners all over the place; we have a very large network of folks on retainer that can support us anywhere in the world."
Henry believes that one of the reasons Cenero has experienced such rapid growth is the relationship between the company's design/build integration business and its managed service business. "When we do the design/build work, you can imagine that the service business will come along," he proffers. "And we also do a lot of service work that brings along a lot of design/build work. So, they reinforce each other."
He also believes that the two complementary units within Cenero's business model helps separate the company from the competition. "There are companies that offer similar services, but not with the breadth. The managed service offering is a huge differentiator for us," he states. "And there are certainly other systems integration companies, but none that have the depth of service products that we offer." In addition, Cenero also offers SaaS – Systems as a Service model, where companies can rent systems. "The client will not own the equipment; they will rent the equipment and it's our job to keep it up, keep it refreshed and serviced," Henry adds. "That's a model that some clients prefer."
Another facet of Cenero's continuing success is its dedication to its core values. "When you're growing and hiring as fast as we are, having everybody on the same page with the same core values is really important," Henry avers. "We spend lots of time and money looking for people. If we find somebody who meets our criteria, even if we don't have an open position, we'll try and find one for that person. Things like integrity, emotional intelligence, natural intelligence, ability to learn – there are certain key parameters that we are looking for in all of our employees. So, hiring is a strong focus. It's always been the challenge –finding good people. Right now, it's nigh on impossible. So, you have to grow them. We hire people throughout the country, no matter where they're located and we figure out how to make it work remotely."
Whatever systems, services, or models a client may prefer, as a complete solutions and services company, Cenero has managed to supply it and intends to keep on doing so. "We continue improving, adding bells and whistles and features to our managed service offering," Henry says. "One of our focuses is the 'meeting life cycle' or the 'meeting ecosystem.' What I mean by that is pre-meeting, in-meeting, and post-meeting. Pre-meeting is how you schedule meetings, how you get your technology ready for the meetings, making sure that everything works, making sure that everybody's on the same page. In-meeting is making sure things are launched and ready to go; that you're able to do the things you need to do to make the meeting successful. Post-meeting is taking the pulse, doing surveys, making sure the meeting was successful, and using that feedback to go forward."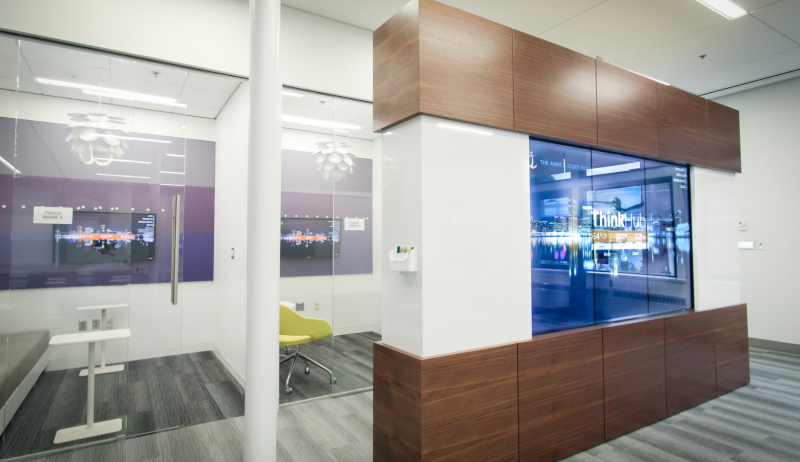 Henry's plan for Cenero, going forward, is to continue growing the business. "We have a number of new locations we're ready to spin up," he says. "We'll continue to expand geographically in places where we can bring value. And we'll continue to develop our managed services offering and building the symbiotic relationship between our design/build integration services and managed services. So, I don't worry about competition, too much; I worry more about things we can control – our deliverables and how we do it. We'll continue down a path of more and more services, more and more integration with client applications, and making it simpler and easier to fully use and leverage these technologies. It's a constant process. It's tying all that stuff together."
Check out this handpicked feature on DevFacto Technologies – Software that humans love to use.
AT A GLANCE
WHO: Cenero
WHAT: A unified communications and IT solutions company
WHERE: Malvern, Pennsylvania
WEBSITE: Visit Website
Epson – As the #1-selling projector manufacturer worldwide, Epson delivers comprehensive projector and display solutions that enhance communication and inspire collaboration. Our breakthrough solutions feature outstanding image quality, a low total cost of ownership, and excellent reliability and service. –  Shawn.carriere@ea.epson.com