Cedar City Regional Airport
Big potential for business
Business View Magazine interviews Nick Holt, Cedar City Regional Airport Manager, for our focus on General Aviation in the U.S.
Cedar City, Utah is one of the fastest-growing micropolitan areas in the U.S. The Festival City is nestled between incredible mountains in Iron County and offers visitors world-class cultural attractions. Thanks to Cedar City Regional Airport (CDC), Provides visitors easy access to the National Parks and tourist attractions as well as provide locals access to the network of the national air transportation system. This service is readily available through its primary commercial air carrier SkyWest, with connections to Salt Lake City on two daily flights.
Cedar City has recently elected a new mayor, Mayor Garth O. Green, who has expressed heightened interest in economic development and pushing the airport's growth potential. In that regard, Mayor Green has signed two new federal grants to help fund airport improvements. "We're pleased to be working with a business-minded mayor who sees the potential in growing Cedar City Regional Airport," says Nick Holt, Cedar City Regional Airport Manager.
These federal grants have already been put to work – the first going to ongoing pavement maintenance projects. One of the most significant assets an airport has is its runway asphalt. Maintenance also includes resurfacing, restriping, and painting taxiway Charlie and the commercial terminal ramp and apron. Also included in this maintenance project being funded by the federal grant is the, the south ramp, which is home to Southern Utah University's flight school, and the Fixed Base Operator (FBO), Sphere One Aviation.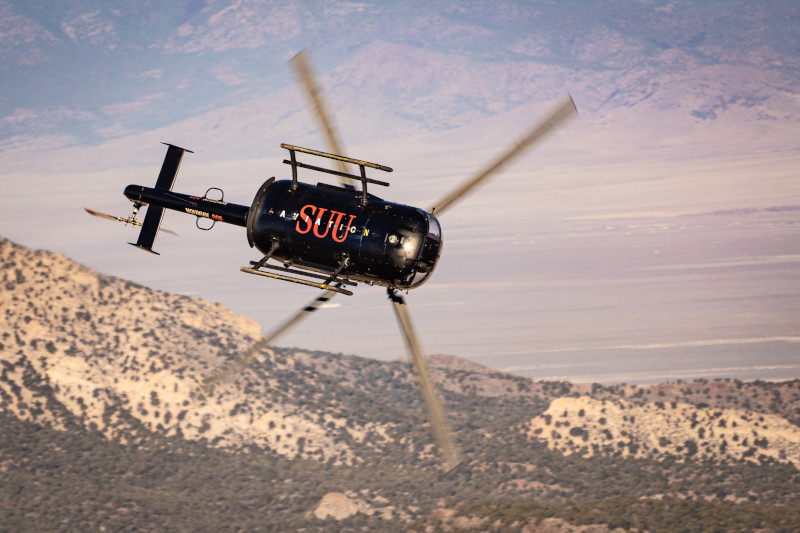 The second grant is being put towards creating a 20-year master plan, which will outline the needs of Cedar City Regional Airport. The plan will also have input from the community and could take around two years to complete. Changes to the master plan could come from having the national guard placing assets at the airport and Wildland Fire Fighters working from the airfield year-round. Wildland Fire Fighters currently operate out of the airport with fixed-winged aircraft, several helicopters, single-engine tankers, and large air tankers, but only during the fire season.
Southern Utah University's flight school is working hard to train individuals to meet the shortage of pilots in the aviation sector. They also offer helicopter training and are the largest facility for this in the U.S. In addition, the university provides certification and training of aircraft maintenance technicians.
Families are relocating to Cedar City to enroll in the program because of such attractive educational opportunities in aviation. And other players at the airport have also taken an interest in the school.
"SkyWest Airlines recently donated a CRJ 200 jet aircraft to the maintenance program. This allows the students first-hand experience working on this aircraft type," says Holt. All this collaboration among different airport-related entities signifies healthy relationships.
Cedar City Regional is also seeing healthy interest in hangar space. Currently, the waiting list is growing. Management is open to new investors building new facilities. At the moment, 10 sites have active investors. The airport calls these investments a "lease initiation fee" – which means the investors are able to get involved early on with seeking building permission from the city. These projects include hangars that are designed for 100 ft x 100 ft, 80 ft x 80 ft, 60 ft x 60 ft, and a set of nested T-hangars that will allow smaller aircraft a storage spot without them having to make an investment into a larger box hangar.
With loads of development in the pipeline, Cedar City Regional Airport has ample space and opportunities for investors. "The airport has several lots available for 100 ft x 100 ft hangars with water, power, and sewage already onsite. Five more lots are designed for 80 ft x 80 ft hangars, and 14 lots have been designed for 60ft x 60 ft hangars. So plenty of room for development," says Holt.
Airport management is taking an active approach to attracting more investments by working with the Cedar City's economic development team. Also, important to note is that Cedar City Regional Airport is one of the only airfields in the State of Utah with space for development. A recent project at the airport is the addition of the VirTower system and ADSB operations tracking system, which tracks the type of aircraft landing at the field, times of departure and arrivals, and the different fleet mixes. This is all information that helps management gain new insights. The program's data will be utilized in the new masterplan update, which will forecast what will happen at the airport over the next 20 years.
Another exciting development at the airfield is collaborating with Sky Ware Labs. This company provides a safety inspection systems. Normally, inspections must be carried out daily at the airfield. This includes viewing pavements, lighting, navigation systems, and much more as required by the FAA. Now with the new company on board, these jobs can be done electronically, and the system keeps track of paperwork and trends.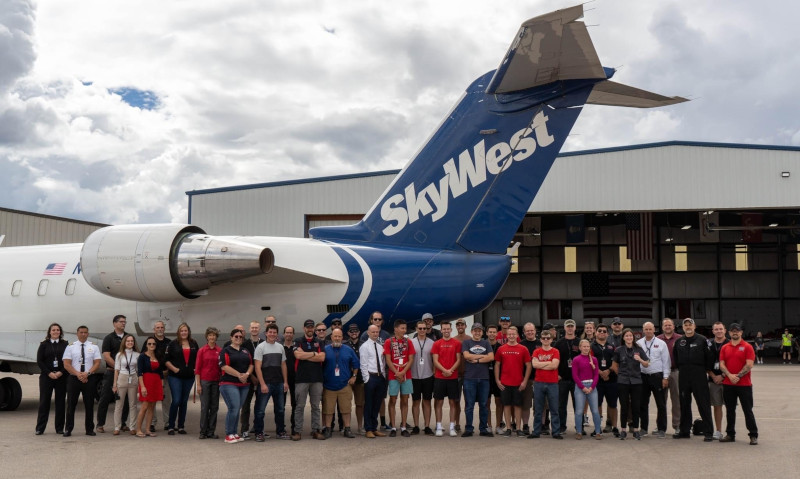 Cedar City Regional is always interested in developing relationships with airport tenants, like BZI Construction. BZI operates several aircraft out of the airport and is responsible for constructing Amazon fulfillment centers and Walmart distribution hubs. "Having tenants like BZI Construction opens exciting opportunities for the airport and allows us to reach companies that we couldn't possibly interact with otherwise. Also, as they grow, so does our community and local economy," says Holt. BZI Construction is partnered with Realine Steel a local company, which is developing property in the city that could see offload cargo rail spur, as well as factories to develop new products.
Other valuable tenants at the airfield include Agrinautics, which produces innovative products for the crop-dusting industry; Leavitt Group, which owns a large insurance company; Wildland Fires, Staheli West, and Gilbert Construction, to name a few.
While the airport welcomes companies that store their aircraft at the airfield, they also appreciate private aviators… those who just love planes. Even with recent fuel cost hikes, Holt has not seen any indications that this has lowered the number of operations carried out on the field. He recalls, "When I started three and a half years ago, our operations (which are takeoffs and landings) was 73,000 a year. In 2021, we reported 123,500, which will increase again this year." General aviation has grown enormously over this time, and this is speculated to be associated with commercial airlines struggling to meet consumer needs throughout the pandemic.
Moving into the future, Holt envisions adding capabilities for advanced air mobility or flying air taxis. This will require planning and spaces to operate out of, as well as charging capacity since aircraft are going to be electric in the future. Holt elaborates on his vision, "We'd love for these spaces to be close to the terminal building, so those flying in via a commercial flight could hop onto one of these air taxis to fly to a national parks or ski resorts that are located nearby."
Looking near-term, Cedar City Regional has selected JVIATION a Woolpert Company to be their Engineers on record and have reselected T-O Engineers to be their Airport Planners. Together these companies will work with the airport and are capable of overseeing new energy projects like solar. Although, at this point, these projects haven't been given a green light and aren't included in the airport's five to ten-year capital plan. Also, there's been no demand for electric vehicle charging stations, as of yet, but as more individuals relocate to the Cedar City area from Las Vegas and California, and with the push for new certification for Electric Aircraft, Holt sees this as a trend that will need to be addressed in the future.
Within the next three to five years, Holt says the airport would love to secure a grant for purchasing an additional Aircraft Rescue and Fire Fighting (ARFF) truck, fire equipment, and acquire snow clearing equipment. This equipment will require additional storage space in a new building. Also, working closely with the new mayor, the airport management team would like to be able to expand their boarding room within the terminal. The boarding room is the waiting area for passengers after they've gone through the TSA checkpoint. Expanding this room would prepare the airport to add new air services and bring in more visitors to the community.
At the end of the day, Holt and his team look forward to seeing the airport grow alongside Cedar City and the surrounding area.
AT A GLANCE
Cedar City Regional Airport
What: A progressive public use airport
Where: Iron County, Utah
Website: www.cedarcity.org/76/Airport
BZI – www.bzisteel.com
Born with a spirit of innovation, BZI offers industry-leading steel fabrication and erection services to major retail, distribution, and industrial clients across the United States. BZI operates with three primary divisions: Building Zone Industries for steel erection, BZI Steel for steel fabrication, and InnovaTech for specialized design, engineering and innovations that contribute to safer and more efficient processes.