Buehler's Fresh Foods
it's all about the employees
Ensuring it remains a great place to work and a customer-focused journey, Buehler's Fresh Foods provides a winning business model
Buehler's Fresh Foods is an employee-owned grocery store that Ohio locals know and love. The office and warehouse are in Wooster Ohio an hour south of Cleveland. There are 14 locations in central Ohio and across the state's northeast region. This retail chain focuses on great customer and employee experiences and wide variety of products and services. They employ over 2,000 employees and involved in their communities.
The first store opened in New Philadelphia, Ohio, in 1929 and was founded by husband and wife team E.L. (or Ed) and Helen Buehler. After serving a few years, the family relocated to Wooster and opened their second store on the northeast corner of the Public Square in 1932.
Buehler's remained a family-owned entity for four generations, expanding the store's reach during this time. The store's founders understood the importance of customer service, providing free delivery, providing local fresh produce, clean stores, and maintaining a friendly atmosphere in every store that was opened.
The company emphasized; sourcing locally and offering quality merchandise at competitive prices; maintaining control over operating expenses; and hiring enthusiastic individuals.
Some of the grocery stores contained ACE Hardware departments. In 2011, the Buehler family restructured the company and named the parent entity E&H Family Group after the founders. This resulted in two entities, Buehler Food Markets and E&H Hardware Group (ACE Hardware), under one parent group. The company's headquarters stayed in Wooster, OH.
In October 2017, E&H Family Group decided to transition out of the day-to-day running of the grocery business focus on the hardware business. Upon reviewing the option of selling to a grocery retailer, the family determined that it was not in the best interests of the employees and customers and would not preserve the legacy of Buehler's Fresh Foods.
Senior leadership at E&H Family Group proposed to the family an alternative where the company start a Management Led Buy Out (MLBO) within the structure of a leveraged Employee Stock Ownership Plan (ESOP).
Mike Davidson, Chief Executive Officer, stated, "When Buehler's Fresh Foods became employee-owned, the employees were eligible to share directly in the company's success, future direction, and financially benefit from owning shares in the ESOP."
Peter O'Donnell, Chief Financial Officer, was asked what advice he has for other owners considering an ESOP. "Before venturing into an ESOP I recommend hiring a team of experienced ESOP advisors, specifically the trustee, attorney, and the third party administrator. Buehlers relied on their advisors to work together to the transition as smooth as possible"
The family wanted to maintain confidentiality of the potential transaction, only informing a few employees. Selecting the right professional firm with experience in these matters significantly aided the formation of the ESOP.
Mr. O'Donnell stated, "In the ideal situation prior to becoming an ESOP, senior management should attend at least one ESOP conference to understand the process, alternatives to structure the ESOP plan, and compliance requirements. Attending conferences allows management to meet attendees from existing ESOP's and ESOP professional firms to evaluate the pros and cons of becoming an ESOP. Due to the confidential nature of Buehlers transaction this didn't happen."
Buehler's Fresh Foods management team needed to quickly learn the ESOP process, implementation timeline and the legal and regulatory requirements. . ESOPs follow very strict rules and are subject to Department of Labor audits.
Yvonne Monea, vice president of human resources, said "this education was important because not all ESOP plans are structured the same. There are differences in details such as who is eligible to participate, vesting, and valuation. Finally, decisions related to funding and paying participants as they leave the company can be very confusing. "
In the background, Buehler's team needed to review a significant amount of contracts and leases with IT systems, payroll teams, banking relationships, benefits, and human resource business partners.
On October 18, 2017 E&H Family group publicly announced the sale of Buehler's supermarkets to its employees. The transaction closed on November 5th.  The communication to suppliers and employees was important, as well as interest from our customers.  Senior management held an meeting with all the supervisors, management of stores and corporate office to explain the transition of ownership and ESOP basics.
They then formed "Train the Trainers" team. The team held multiple meetings at all the locations. , Each year they continue to provide employee meetings. Yvonne Monea noted, "Information was made available via a hub hosted on an online HRIS (Human Resources Information System) system, which contained all the information about the ESOP."
Jen Hudson, director of marketing said, "Multiple channels of communication were utilized by the management team for constant reminders of the transition. One example was updating employee uniforms to include the statement "An Employee Owned Company". This language was carried through the company's marketing by incorporating "an employee owned company" into logos, weekly adverts, signage, and more.
After the company-wide meetings, employees became interested in the vesting process. Eligible Employee-owners would be rewarded with 20% ownership for after two years, and an additional 20% until full vesting  after six years.
"In the six years of being an ESOP, all facets of the business have seen improvements. Buehler's has invested in technology, such as online ordering and pickup, delivery options through Door Dash and Instacart, as well as Healthy Living sections in our stores to offer organic and products our customers desire. Buehler's opened a new grocery store in 2021. We were very proactive during the Covid pandemic to put in safety measures for our employees and customers", said Mike Davidson.
The ESOP was structured to allow time for Buehler's Fresh Foods to plan for the future. Building a solid financial base first, then growing the business. The company has invested capital expenditures through its cash flows and paid down debt. Buehlers is now able to invest in store remodels, make technological improvements, and potentially make acquisitions.  Employees are aware of the growth in the business and the priority of investing back into the company for more growth.
One of the significant issues in all industries across the country is employee retention. Buehlers believes the ESOP's structure positively affected their employee retention. For example, eligible employees that remain employed through December 31st of each year receive a share allocation. By leaving mid-year, the employee potentially forfeits an additional share allocation. Employees delay their plans to leave for another job, and instead remain active throughout the year.
The incentive of receiving a share allocation is an effective driver of employee retention – especially for those who are long-term employees and have already received yearly allocations.
Recruiting new employees includes the benefits of joining an ESOP.  Yvonne Monea said, "Candidates are eager to understand how they will benefit from joining the Buehler team." The company informs potential employees  not only will they be able to contribute to a 401(k), but the company ESOP contributions will also financially invest in their future – at no cost to them.
"Once these employees are onboarded, they are still surprised when they receive their first annual ESOP statement. When they get this tangible proof of their part of company ownership, it affects their well-being directly", said Ms. Monea. This realization really engages employees and positions the company as a culture of owners.
When employees are invested, they come forward naturally with their ideas and suggestions regarding the company's future growth and innovation. Suggestions have ranged from procedural updates to new products and ideas to making Buehler's a better workplace.
"Adopting and maximizing ESOP structure requires an owner to be willing to engage employees as co-owners of the business. If the right employees are onboard and are invested in the company's success, it can only grow from strength to strength. For Buehler's the ESOP was the best solution for everyone and provides a long term future for our employees and customers" concluded Mr. Davidson.
AT A GLANCE
Buehler's Fresh Foods
What: A leading retail grocery chain that puts its employees first
Where: Stores located throughout Ohio
Website: https://www.buehlers.com/

KeHE Distributors, LLC – www.kehe.com
At KeHE Distributors, we're all about goodness. Our mission to serve and feed America is fueled by an obsession with natural & organic, specialty, and fresh products. These delight consumers and deliver stellar growth for our customers and suppliers. At KeHE, we're not content with just plain good; we aspire to next-level goodness, crazy GOOD™, in all of our operations.
With more than 6,800 employee-owners and a 16-distribution center network across North America, KeHE is one of the largest grocery and natural distributors in the nation.
Where we go, we spread the word on healthy eating, sustainable living, and responsible business with integrity. We back that up with our large distribution network and advanced performance metrics that assure goodness follows to each supplier and retail partner.
We're passionate about innovation. By combining consumer insights, market data, and a curated item assortment with product knowledge and merchandising expertise, we deliver actionable, data-backed solutions to keep our partners relevant and fresh.
We're passionate about business with integrity. As a proud Certified B Corporation, we are held at the highest standard of social & environmental performance. Through this accountability and transparency, we can have a positive impact on the planet and the communities we touch.
Smithfoods – www.smithfoods.com
For over 110 years, SmithFoods has invested in making premium dairy products and building lasting relationships. As an industry leader, we take pride in every aspect of our business and are committed to always learning, improving and innovating. We offer Retail & Direct Store Distribution, Foodservice and Private Label/Co-Manufacturing, providing a wide range of high-quality dairy products. Visit our website today to learn more.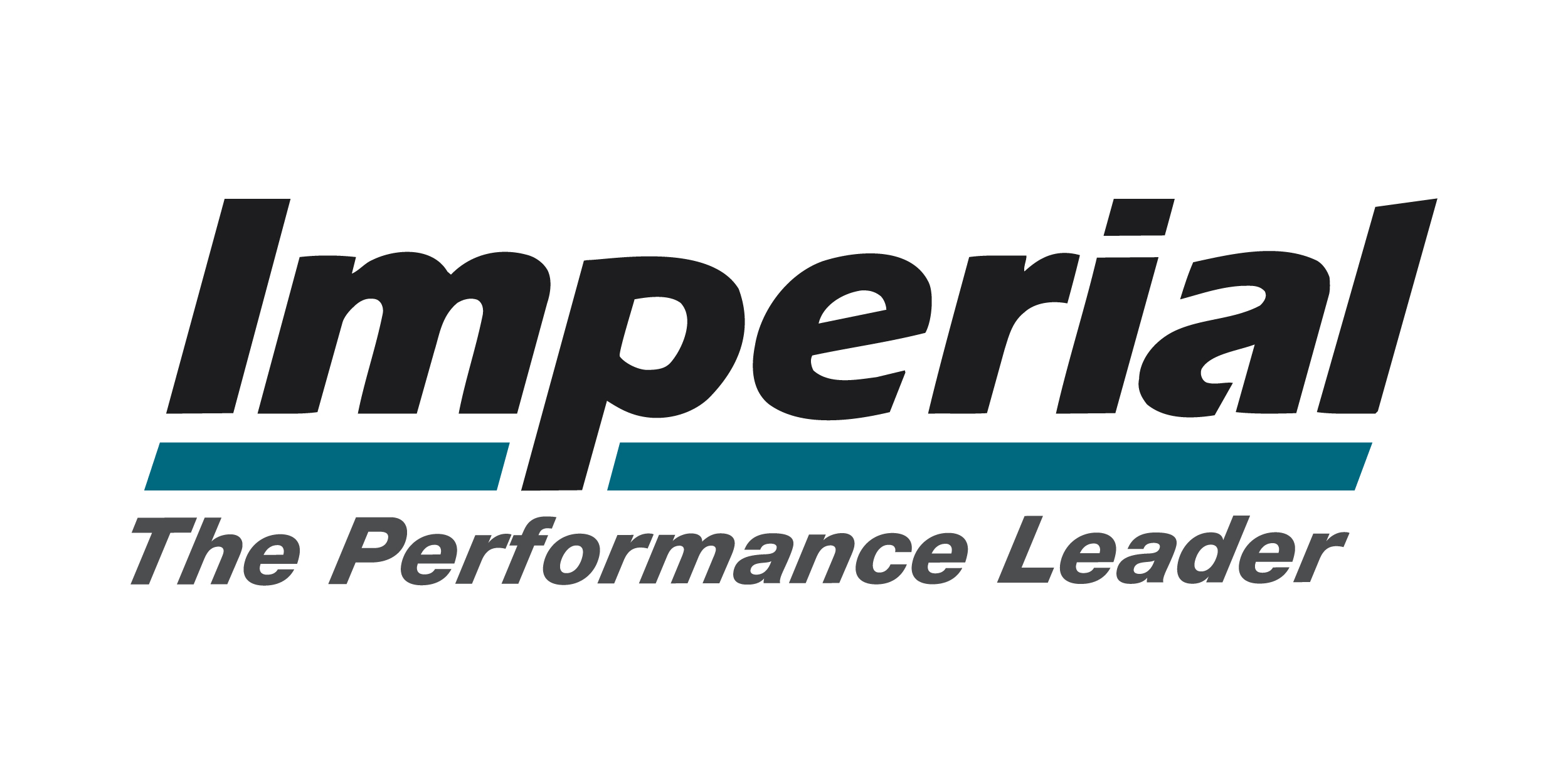 Imperial Distributors – www.imperialdist.com
Imperial is recognized as the leader in both distribution merchandising of supermarket non-foods with over 625 associates who help you provide superior customer service and grow sales.
Our mission is to create and deliver compelling merchandising and supply-chain solutions that strengthen our retailers and enhance the shoppers' experience.

Hillandale Farms – www.hillandalefarms.com
Hillandale Farms raises over 20 million chickens for eggs and is one of the top 5 egg producers in the country! We are family-owned and operated, and we care about the safety and conditions of our birds. Our purpose is to continue to provide the freshest, most delicious, highest quality, affordable eggs and egg products to our communities, in a sustainable manner.