Greene County, Indiana
ripe for development
Investing in its people, Greene County is poised for growth
What makes the rural community of Greene County, Indiana unique is the people, access to outdoor activities, and a drive to increase population while attracting business development opportunities. Founded in 1821, Greene County was named for Gen. Nathanael Greene, who commanded the southern theater in the Revolutionary War, eventually forcing the British army under Charles Cornwallis to retreat to Yorktown. There it was forced to surrender, ensuring American independence.
As of 2010, the population of Greene County was 33,165. It is located about 90 minutes by car from both Indianapolis and Evansville and less than an hour from Bloomington, the main campus of Indiana University. Although rural, the county has a diverse population of residents, large employers, and a topography that is very hilly in the east and flat in the west.
Residents of Greene County have access to many great schools, companies, and activities to enjoy along with a low cost of living. As Greene County Commissioner and President Nathan Abrams says, "there's something for everyone here, especially if you really like the outdoors." Greene County is home to well-known and long-standing annual festivals and events such as the Marsh Madness Festival, Greene County Fair, Linton Freedom Festival and Parade, and the Parade, as well as, a variety of local festivals.
Located in the city of Linton, Greene County General Hospital is the leading provider of hospital and healthcare services to the residents of Greene County. It is one of the largest employers in the county and continues to recruit for open positions in nursing, patient care, and other clinical positions including providers.
The hospital continues to invest in upgrades and improvements designed to grow it into a regional hospital that draws patients from an even wider radius. Greene County General just completed a $7 million project that included a new MRI suite that includes the most high-tech imaging equipment available within the healthcare industry, says Greene County General Hospital Board Vice Chair, Mike Crane."
"All imaging is state-of-the-art and is a real credit to the hospital and leadership," Crane says.
An additional $2 million project is underway to relocate the hospital's existing ICU to a new location, which will allow it to expand further, meeting the growing needs of area residents. That is important because its growth in services and patient reach is significant. The hospital had well over 500 inpatient visits in 2020 alone, a number that likely increased in 2021 and 2022. Greene County General also had more than 7,400 emergency department visits and performed nearly 50 successful births in 2020.
Crane says the hospital is worth more than $28 million for the local economy each year, a substantial portion of that being income for its employees. It spent more than $3 million on capital projects in 2021 and has developed partnerships with Indiana University (IU) Health and St. Vincent Hospital Indiana for specialty referrals when an advanced level of healthcare service is required.
"(The hospital) is focused on high-quality patient care while contributing to the well-being of our community in many ways," Crane says.
Among the unique programs it offers is calcium scoring, which allows patients to take a test that will help determine the general health level of their hearts within minutes. This test costs just $49 and can help uncover whether a visit with a cardiac physician is recommended.
At the onset of the COVID pandemic, Greene County General developed a drive-up vaccination campaign that contributed more than 6,000 doses to area residents. This was set up long before many other hospitals and clinics took similar steps, Crane says. "We want to come up with ways to provide out-of-the-box thinking that helps improve (health) outcomes."
Greene County General Hospital Foundation delivers important resources for patients and providers including breast cancer awareness with community outreach, education and resources, educational resources for mothers, fathers, families, and babies, and more. To combat the ongoing labor shortage, county, and hospital officials are working together to support nursing and other internship programs.
While not physically located in Greene County, the Naval Surface Warfare Center, Crane Division (NSWC Crane), is the area's largest employer. This installation, which is under the Naval Sea Systems Command Headquartered in Washington DC, sits in both Martin and Lawrence Counties and is only 40 kilometers from Bloomington."
This high-tech Department of Defense location employs many high-tech professionals and engineers. The mission of NSWC Crane is to provide acquisition engineering, in-service engineering, and technical support for sensors, electronics, electronic warfare, and special warfare weapons. NSWC Crane also works to apply component and system-level product and industrial engineering to surface sensors, strategic systems, special warfare devices, and electronic warfare systems, as well as to execute other responsibilities as assigned by the Commander, Naval Surface Warfare Center.
There are two campaigns underway to help support economic development efforts within the county. The first is to attract more residents to the area to support a higher tax base. The eight-county consortium of Greene and eight nearby rural counties known as Radius has offered a $5,000 financial incentive for non-Indiana residents to move to one of those eight counties.
This incentive is part of the Choose Southern Indiana initiative that targets workers in specialized fields like healthcare and engineering  along with remote workers.
In addition to the incentive, Greene County is attempting to attract more residents and workers with a more comprehensive broadband internet connection. While the country can't afford to have fiber placed throughout the city, it has worked with local broadband providers to add fiber connections to new residential developments, such as a growing residential development near the Westgate@Crane Technology Park. County leaders are also searching for grants to help fund the costs of broadband coverage.
The second major campaign is business retention and expansion, which is related to attracting more residents. Greene County Economic Development Corporation Executive Director Brianne Jerrels says working with local entrepreneurs has yielded positive benefits. Jerrels' team has created retention campaigns targeted at high school and local college students while companies outside of Indiana are strategically targeted to move their businesses to the region.
Says Jerrels, "We benefit from a rural way of living while still being close to major metropolitan areas."
Greene County is involved in some significant infrastructure investments and developments over the next several months. It will complete more than $3 million worth of paving projects to improve its roads, says Abrams. That doesn't fully include bridge improvements being made this year.
"We have averaged three bridge projects a year over the last few years, and made significant progress at (modernizing) them," Abrams says.
Its Greene County Community and Events Center which also houses some county departmental offices, will receive a 4,500-square-foot expansion. An additional expansion to the county jail was recently completed as well. All of these projects line up well with other recent developments, including a new fire station, hotel, and. County leaders also are looking to increase walkability scores, which are an important consideration for families and individuals looking to move to new communities.
"We strive to put an emphasis on the importance of regionalism," says Jerrels. She and her staff work with neighboring counties to work together in attracting new developments and securing infrastructure improvements.
These efforts are supported by Greene County's partnerships with such organizations as the Linton-Stockton Chamber of Commerce, the Greater Bloomington Chamber of Commerce, and other organizations designed to bring events and activities to the region.
Jerrels and other area leaders continue to focus their efforts towards supporting Greene County residents by fostering an environment that will create and retain jobs, increase the tax base and promote economic growth. "There's a lot more to do here than you may think, and (the county) is a great place to live, work and play."
AT A GLANCE
Greene County, Indiana
What: A county with a leading healthcare focus and investment in its infrastructure and its residents
Where: Southwestern, Indiana
Website: https://www.co.greene.in.us/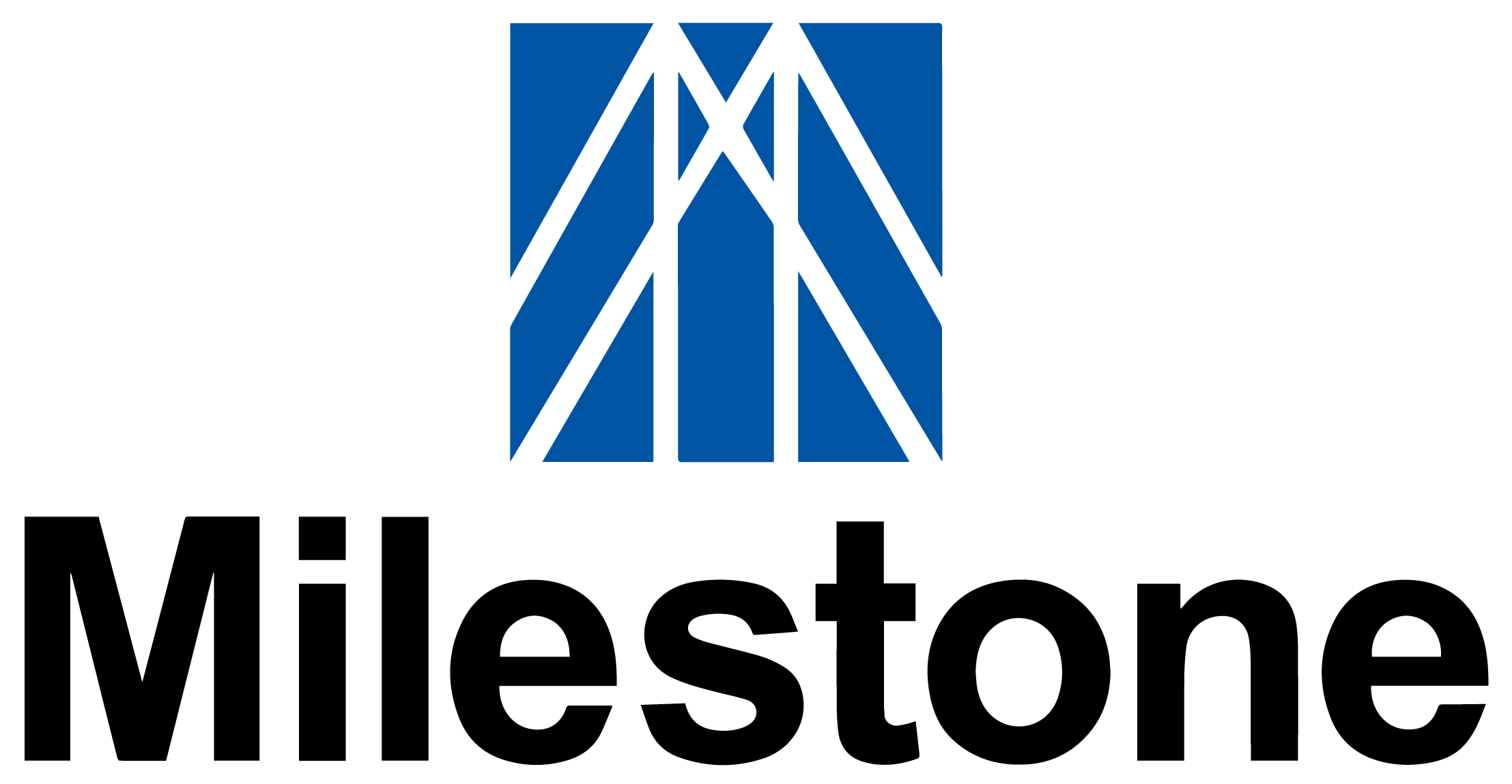 Milestone – www.milestonelp.com
Milestone Contractors would like to give a big thank you to Greene County for the opportunity to appear is this edition.
Since 2010, Plant 60 has called Greene County home. At that plant, we are continually producing and improving our asphalt to make our roads perform better than before.
We take great pride in not only improving your roads but improving your community. Milestone enjoys being sponsors of sporting teams, golfing outings, and local school campaigns in Greene County. Aside from our wonderful experiences supporting local events, we also source many of our raw materials from local businesses within in the county. We have built long-term relationships with members in the community, and we continue to thank you for being our supportive partners.
"Thank you, Greene County, for allowing Milestone to be apart of this exciting time. The exceptional partnerships we have created ensure that the customers and taxpayers of Greene Co. get a safe and quality job they deserve. It is an honor to be considered a preferred contractor in the county. The future is bright for us both and we look forward to continuing to serve Greene Co. The Milestone Way…"- Rob Rood, Senior Operations Manager