Great Bend, Kansas
small town charm with big city amenities
Blessed with natural assets and boasting top economic development projects, Great Bend, Kansas is set for growth
If you follow the Arkansas River to the point where it turns dramatically to the east and then southeast, you will find the city of Great Bend, Kansas. Once a popular watering spot for large herds of Bison, the community was established in 1871, and today has a population close to 15,000. With its charming small-town vibe and many of the amenities of a larger city, Great Bend offers an array of quality-of-life opportunities for all who call it home.
"We're a small town but we've got a lot of things going for us, not only in ag and manufacturing but also on the tourism side," portrays Assistant City Administrator, Logan Burns. Sara Arnberger, President of Great Bend Economic Development adds, "Great Bend boasts a very high pull factor, which opens us up to many visitors and opportunities. In a sky view of our community, we really feel like we are well-rounded in what we offer. Whether it be diversity in industry or amenities, there's something for everyone."
Partnering with business recruitment firm Retail Strategies as well as many area realtors, Great Bend continues to attract new businesses, including Starbucks, and Mattress Solutions, Harbor Freight and more, along with the redevelopment of Wendy's.
Arnberger notes, "There are several other developments that are in the pipeline that will become public knowledge within the next six months or so. We are seeing a growing interest in our market, which is fantastic." These developments and others are in an ongoing effort to grow the city's national corridor, which resides on 10th Street with Walmart as a major shopping hub.
"We wanted to continue a recruiting focus in the central area of the community," she says. "Fortunately, we've been successful in that pursuit. Our national corridor is very well centralized and as we see growth in that region we will see that growth continue to push out into the other areas of our community." The Great Bend Chamber of Commerce is another valuable business retention and attraction partner for the city, working in alignment with the goals of economic growth.
On the downtown development side, Great Bend Economic Development is part of the Main Street Program, focusing on historic preservation, development, design and economic vitality that make a thriving downtown.
"Downtown really is a window into a community, especially a rural community," says Arnberger. "We want to ensure that our development efforts revitalize our downtown to a point where it is a positive first glance into Great Bend."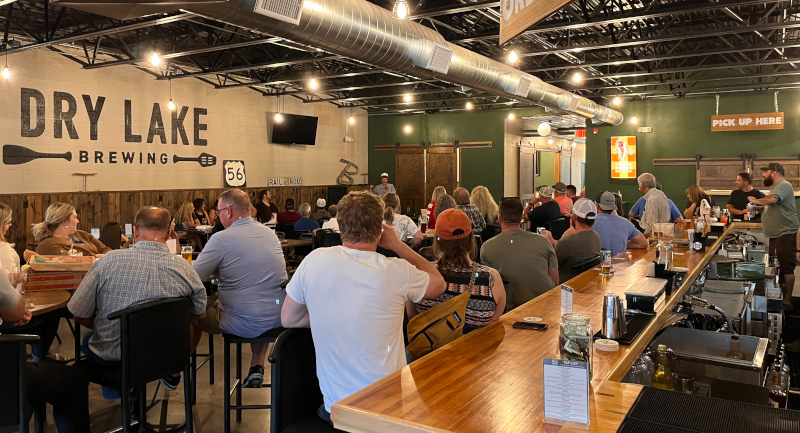 Part of this effort includes a partnership with the city to put $1 million towards a 'Loft Grant'. This grant is passed on to property owners to be used in the restoration and revitalization of historic buildings, bringing new life to the city's core. "So far, we've only granted out a portion of those funds but are projected to see approximately $8 million dollars in capital investment because of the incentive. We are excited to see the progress that's taking place," she remarks. Having this area registered as a National Historic District has been an advantage for property owners who are looking for grant funding to do necessary building improvements, while also preserving the historic nature of the downtown, which is a source of pride for the community.
The creation of an entertainment district has proven to be another successful endeavor. Arnberger elaborates, "Through the state, we registered a common consumption area. We call that Fridays on Forest.The last Friday of the month from April through October, we close down Forest Street and we allow alcohol and food vendors to come out, and we bring a live band. Our attendance at every event is anywhere from 400 to 600 people. It is a great example of how the community is so ready to get out and socialize. Putting Fridays on Forest in place gives the community an opportunity to do so."
This downtown revitalization effort has been increased with the presence of new businesses, including Dry Lake Brewing, which opened its doors in 2021 and continues to bring people to the city core to enjoy craft beer, and several different food trucks. Also located in the downtown area is Tellers 1872 steakhouse which opened at the end of 2022.
Although COVID had its challenges, Arnberger acknowledges, "In a manufacturing heavy town, COVID heightened the demand for so many of our suppliers. Many manufacturers have undergone expansion and an infusion of capital investment in the millions of dollars range. So, it's been very important for us to be able to support them as well and work closely with the state of Kansas to offer incentives to continue expansions of people and property."
The pandemic also highlighted the need for quality childcare, opening the conversation about it being a barrier to employment for many. This prompted a new organization to be formed called Advancing Barton County Childcare (ABCC) Inc. an initiative of Great Bend Economic Development.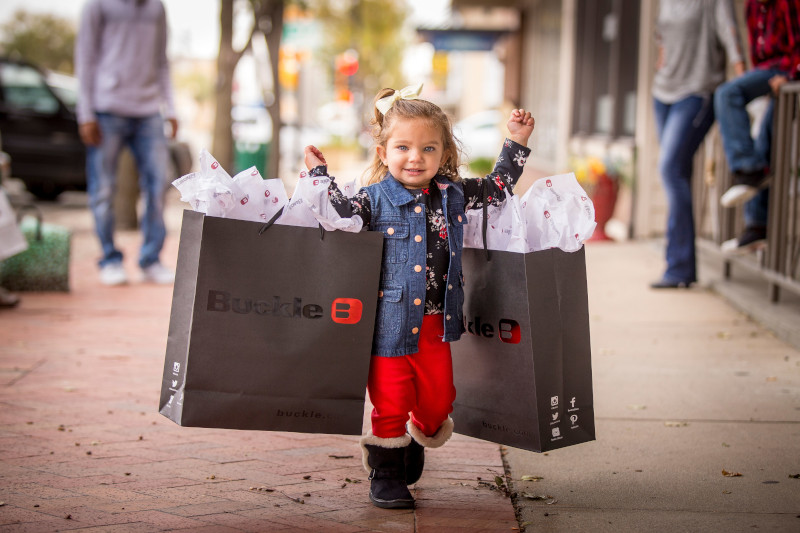 "We had enough of our employers come to us saying childcare is a barrier to recruit and retain employees, so we had to come up with a solution," Arnberger said. "To that end, we've pulled together a board of public, private sector, school district, major employers, and childcare providers to be able to create a sustainable, quality childcare." With the first facility currently under construction, she shares that the intention is to continue to build more of these facilities throughout Barton County.
Recreation options abound in the city, which is home to Cheyenne Bottoms, the largest inland wetland marsh in the United States. This bird lover's paradise covers 41,000 acres and is a stopover for 250,000 waterfowl during seasonal migrations. Drawing visitors from across the nation, the wildlife preserve is also a popular destination for camping and hunting. Other recreational opportunities include the many community parks throughout the city, including Brit Spaugh Park and Zoo, which will soon see an expansion. Currently, the park features a zoo where visitors can see large cats and other exotic creatures, an aquarium, and the Raptor Center which offers educational displays and programming. Surrounding this is a park with picnic shelters and tables, as well as amenities for skateboarding, BMX biking, basketball and tennis courts, a softball diamond, and horseshoe pits.
Burns recounts, "The Brit Spaugh Park project will not only bring pickleball courts, basketball courts, and mini soccer courts, but we will be adding more playgrounds equipment. It will have a lot of features for families to enjoy."
The city is also home to the SRCA Dragstrip, a racetrack that attracts spectators and competitors from across the U.S.
A multi-million dollar master plan to expand the Great Bend Sports Complex is also in the works, another exciting project for the city. Burns says, "We put out a survey to our residents and asked them what they wanted to see in our community. We took those results, and created a plan. We want to make sure that we are utilizing the taxpayers' dollars to create positive change, not sitting on their dollar, but actually doing something with it."
With A point-one percent sales tax initiative passed in 2022, Great Bend will continue to invest in recreation and quality-of-life projects, with an emphasis on getting people outside again. "Our town was built on ag and oil, and as we continue to develop outdoor amenities, we keep that heritage in mind to create outdoor offerings that cater to the hunting and outdoor recreation culture that stemmed from our ag and oil background," Arnberger asserts.
Like many rural communities, housing needs are in the spotlight. "We are in a place in our community where we are burgeoning with growth in the business sector, and we've got to be able to back that up with available, quality housing," Arnberger admits. Groups such as the Housing Opportunities Group (HOI), help to ensure housing that supports affordable and accessible options, while the creation of a Rural Housing Incentive District (RHID) is a city initiative to support affordable, higher quality housing.
"The RHID District is a tool to help us to recruit developers to the area. We've also selected an area of ground that is suitable and site ready for housing to be developed. We're hopeful that we'll be able to start development soon," she conveys. A project to add over 25 new residential loft units to a downtown corridor is also ongoing with the previously mentioned Loft grant project, utilizing a Kansas Moderate Income Housing Grant.
As for what comes next for Great Bend, Arnberger summarizes, "We've got to get more housing in place because we've already got the job creation happening. Quality of life follows close behind that, and of course, downtown development."
AT A GLANCE
Great Bend, Kansas
What: A thriving city of 15,000 with intentional growth on the horizon
Where: Barton County, Kansas
Website: www.greatbendks.net – www.gbedinc.com
Spectrum CPA Partners, LLC – www.spectrumcpa.com
Spectrum CPA was founded in 2016 in Great Bend, KS, with our name describing the full gamut of services we offer. We have a deep range of experience and knowledge, and always keep the personal touch. Spectrum serves private businesses, non-profit organizations and individuals with accounting and income-tax services throughout Kansas and other states. Great Bend is home to all of us at Spectrum, and our goal is to help local and area businesses succeed.
Barton Community College – www.bartonccc.edu
Barton Community College, located in Central Kansas offers exceptional and affordable learning opportunities. The College provides access to certificate and degree programs including transfer and career technical options at multiple campus locations and online. In addition, opportunities exist for those seeking their high school diploma, experiences in fine and performing arts and participation in athletics. Barton is a leader in providing education and training to the military at Fort Leavenworth and Fort Riley and a prison education provider at two central Kansas state correctional facilities.  Known for its unmatched service, Barton supports students, community and employee needs.