Bloomfield Township, New Jersey
Settle in and enjoy life
Business View Magazine interviews Matthew Watkins, Bloomfield Township Administrator, as part of our focus on best practices of American towns.
Twelve miles due west of New York City lies the suburb of Bloomfield Township, New Jersey. The historic Essex County community was named after Brigadier General Joseph Bloomfield, a New Jersey troop commander in the Whiskey Rebellion and the War of 1812. At the time it was incorporated in 1812, Bloomfield Township covered 20.52 square miles, almost four times its current area of 5.3 square miles and included several municipalities which were later formed from portions of Bloomfield during the 19th century. The smaller Bloomfield was incorporated as a town in 1900.
In the 20th century, General Electric, Westinghouse, and Schering built major facilities, and the Charms Candy Company was started and grew. After World War I, Brookdale Farms were developed into residential neighborhoods and supporting services. During World War II, Bloomfield's farms and factories, largely staffed by women, supported the war effort. In 1942, the Westinghouse Lamp Plant in Bloomfield produced the majority of uranium metal used in the Chicago Pile-1, the world's first self-sustaining chain reaction; a critical early phase of the Manhattan Project to create the first atomic bomb.
In the decades after the war, the township's industrial base steadily shut down due to stricter environmental regulations, rising labor costs, and growing competition. In 1981, Bloomfield was one of seven Essex County municipalities to pass a referendum to become a township in order to take advantage of federal revenue sharing policies that allocated townships a greater share of government aid to municipalities on a per capita basis. In the early 21st century, redevelopment of blighted and underutilized properties has further shifted Bloomfield towards being a primarily residential municipality, with the current population at roughly 50,000.
Matthew Watkins, Bloomfield Township Administrator and Secretary of the New Jersey Municipal Managers Association, reports, "We're currently doing one of the largest brownfield-to-greenfield projects that I know of in New Jersey. It's an 18-acre property that, since the 1800s, had housed two different factories that were diverting the water from two parallel rivers in ground that was historically a wetlands."
For years, the property lay fallow, and in a controversial decision, the property was approved for residential development.  In 2014, with a change in administration, newly elected Mayor, Michael J. Venezia and members of the governing body purchased the property. The Mayor and Council recognized its environmental importance as historic wetlands and potential for badly needed recreational amenities. Now under construction, the project will turn the former site of the factories into 6.5 acres of restored wetlands. The upper portion will have a soccer field for the youth, walking paths around the entire perimeter of the property for passive recreation, and a couple of playgrounds. The second phase includes a 3,000-sq.-ft. environmental center building that would serve as a classroom for educational programs, meetings, and community activities. The parking lot will have a permeable pavement surface that puts rainwater back into the ground.
The wetlands creation will hold 10 million cubic feet of water and slowly let it drain out after a time to help with flood control downstream – a problem in the past, when these two rivers flooded the area. According to Watkins, "We started construction of the project in 2019 with funding of $13.5 million. We have, so far, seven to eight million dollars in grants, and hoping to get more. We expect to have the wetlands, and the soccer field, and the walking paths constructed by September of this year. Phase Two – the Environmental Center and small 'tot lots' playgrounds – will depend on available funds. The designs are all done; everything is being constructed in anticipation of those additional facilities."
The Garden State Parkway splits the municipality north/south; a substantial on/off ramp right by the municipal building leads to a 45-vehicle pay parking lot. Watkins notes, "We want to get on board with the electric vehicle (EV) market by setting up charge stations. We were successful in receiving a grant for 12 electric charge stations; six of those will be charge stations for commercial use. In other words, people can come off the Parkway, plug-in, recharge, go have lunch (because we're right downtown), and then get back on the Parkway and go. We're using three of those charging stations for our parking garage adjacent to the Bloomfield train station. We're taking the last three to start our own municipal fleet of electric cars. The Mayor and Township Council approved purchase of three electric cars this year.  Six of the charge stations are already installed and available through the EV Connect."
Bloomfield is working with a consultant, Greener by Design, LLC, an energy, environmental, and resiliency company to put in PV solar installations in conjunction with the community schools, and to install solar generation at various locations, including the charge lot and municipal parking lot. The municipality hopes to have, at least, the plan in place by the end of 2019 for their own assisted solar electric alternative energy sources.
Bloomfield is also spending nearly $7 million to change the old mechanical water meters to new meters that can read in real time without actual water meter readers. Watkins asserts, "What's most important is that, when there's a leak, we will know it within a day and can advise the property owner. If there's suddenly a high water usage at a place that was using very little, we can investigate. That saves the township on loss of water, which clearly is a major problem for municipalities throughout the United States, and benefits our residents, as we can notify them immediately or they can monitor it themselves. Where the house is not occupied all the time, or residents simply don't realize they have a leak, this can spare them the shock when they receive a huge water bill."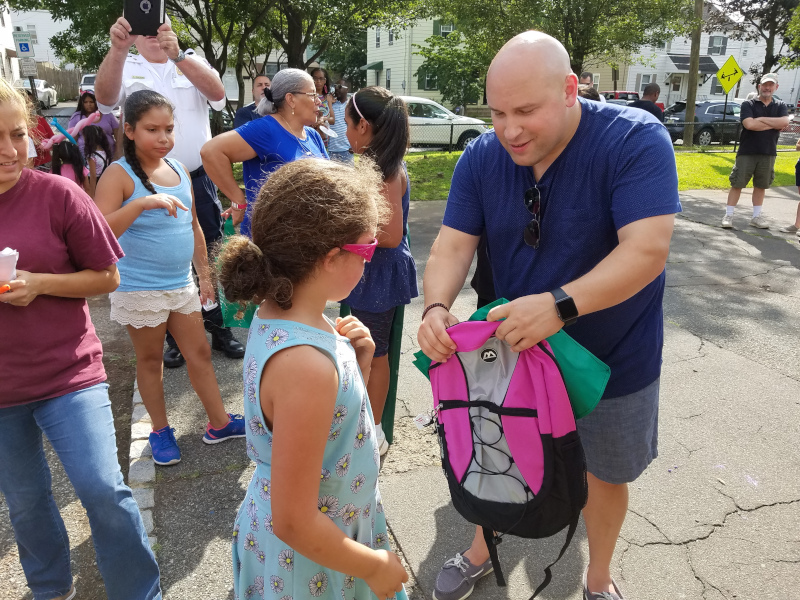 Seven apartment complexes have been developed since 2013, all rented out, with seven more online. Since 2013, Bloomfield has approved over 2,600 new residential units, mostly apartments surrounding the Bloomfield train station and the Watsessing train station, both on the New Jersey Transit Midtown Direct line into New York City. "We have a good-sized growing commuting community," says Watkins, "with 2,600 units so far, and 550 in concept, now. We will have somewhere in the neighborhood of over 100,000 square feet of new retail and 5,000 parking spots. We built the parking garage that's been in use since 2015, and have two, possibly three more parking garages that are in concept. With those new garages, we've also updated our parking system so that, once built, our people will know exactly where they can park in Bloomfield."
Real-time monitoring at the pay lots and garages will assist with enforcement and managing the parking. Watkins adds, "We'll go to automation and online access in real time; that process already started in 2018, and now it's starting to be seen on the street, as new pay stations are being put in. New smart meters will be installed over the next year.  We will also deploy new license plate reader equipment in our enforcement vehicles. This will show that a valid car parked in that spot, saving on energy and time. It also provides for greater enforcement and better monitoring of who's parking in our facilities. There are not always good people around, so these license plate reader systems also help police departments because you see cars that are reported as missing or stolen, which steps up that crime-fighting ability at the same time as monitoring our parking."
Bloomfield's crime rates dropped 54 percent in the last three years and property values have increased, primarily due to decreased crime and excellent services. Watkins acknowledges, "Mayor Venezia and the Council have made substantial improvement in our police and fire departments. The crime rate continues to drop because we try to keep our officers out in the street to make sure they interact with the public. We have started a neighborhood watch program; community policing is very active. We've installed in-car video and body cams on all our police officers and vehicles. We've opened the first substation in the township, mostly for community policing.  We have recently upgraded all our communication systems so that it is more reliable – complete coverage in and out of buildings.  This is significant for the safety of our police and firefighters."
The Township Council is very transparent; agendas and reports are all online in an open records portal attached to the Township website, making it easy for anyone to gather information. Building permits will soon be completely online, as well, so Bloomfield residents can check their status. Bloomfield is also proud to have the first health department in New Jersey with a nationwide accreditation for excellence. "And Public Works has been phenomenal," says Watkins. "It's gratifying to see, when we have a snowstorm – which is always the big event here in the Northeast – people say, 'We know when we're in Bloomfield because the streets are clear!'"
Bloomfield has kept taxes down, and actually received Moody's AA rating, last year. When going out for financing, an improved credit rating means substantial savings. "We just refinanced old debt and saved over two million dollars," adds Watkins. "That shows financial stability, which Moody's has pointed out. Our tax base is relatively stable, but, again, a lot of it's residential. We hope to keep it that way – a good, strong, residential-based community. We're only 12 miles west of New York City on the Garden State Parkway. Route 3 is just a mile or two north, and leads into the Lincoln Tunnel. Obviously, we've benefited from the high NYC cost of living. You can buy or rent something here, much cheaper. People have told me, 'Look, I can move to Bloomfield and it takes me just the same amount of time to commute as it did from Brooklyn.'"
A long-time partner of the township, the Bloomfield Center Alliance (BCA) manages the downtown area which is referred to as Bloomfield Center.  Given the concentration of commercial properties and proximity to both a major highway and a train station, Bloomfield Center was designated as a special improvement district in 2001. The BCA works to promote and market the exciting growth of the downtown where much of the residential and commercial development in the township is occurring. It produces and coordinates various outdoor events and activities that help to attract local resident s and out-of-town visitors. Its purpose is to not only support the downtown business community, but also promote the area in order to generate a buzz about Bloomfield's promising and exciting future. Through various activities including block parties, a summer outdoor dining series, and downtown restaurants tours, the BCA is also helping to promote the district's emerging food scene, where over a dozen exciting new restaurants have opened its doors and are now serving this growing community.
Bloomfield Township is experiencing historic growth in retail, residential, and entertainment venues catering to persons of all ages and family dynamics. In essence, it's the perfect place to settle in and enjoy life.
AT A GLANCE
WHO: Bloomfield Township, New Jersey
WHAT: A town of 50,000
WHERE: In Essex County, in the northeast part of the state
WEBSITE: www.bloomfieldtwpnj.com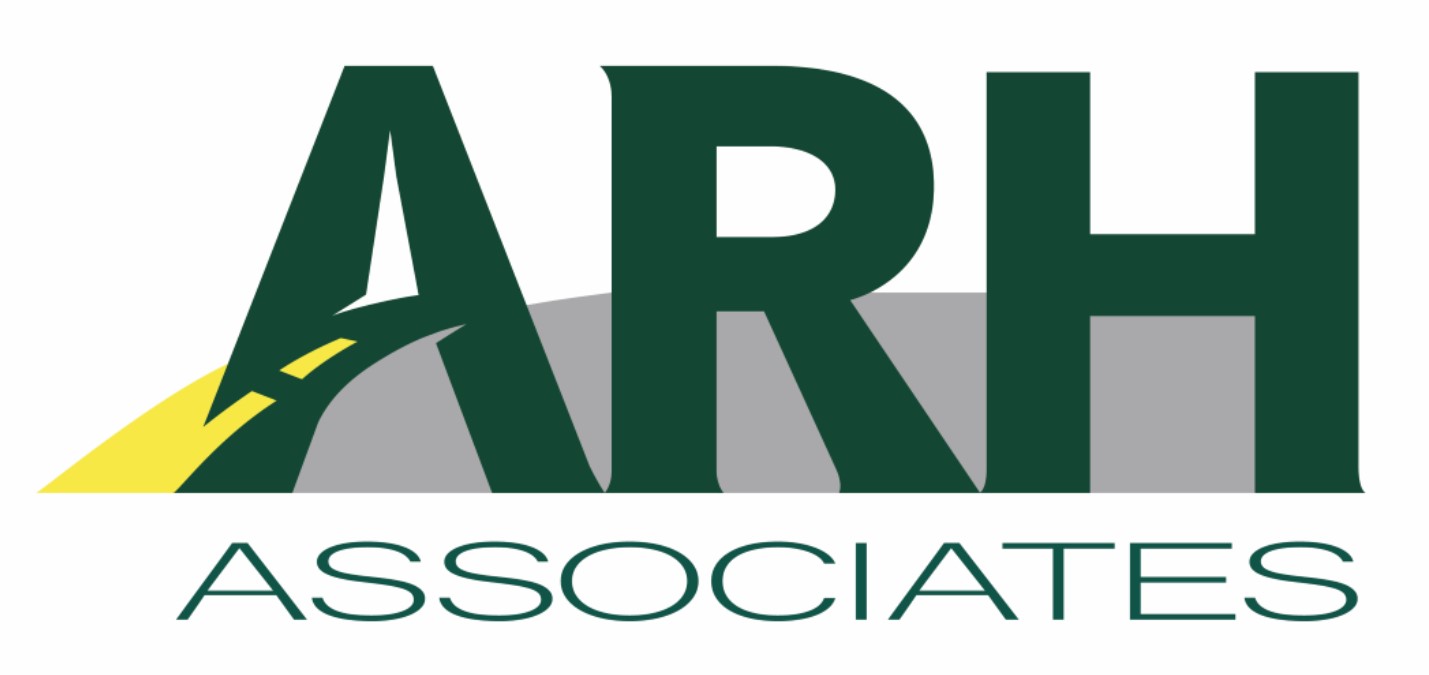 ARH Associates – www.arh-us.com
Adams, Rehmann & Heggan Associates (ARH) is a 3rd generation, family-owned, award-winning, multi-disciplined engineering firm with more than 40+ years of experience representing the public and private sectors. ARH has 80+ employees in three offices strategically located across the state (Hammonton, Bloomfield, and Tinton Falls), with the ability to service its clients from Sussex County to Cape May County, from shore communities such as Neptune Township and Barnegat to rural communities like Vineland and Millville, or sprawling suburbs like Monroe Township and Pemberton. In 2018, ARH worked for over 200 clients, performing services in all 21 New Jersey counties. 
For decades, ARH has upheld one clear mission: to provide unsurpassed engineering, planning and surveying service that improves the environment through sustainable design. The company's services include: Civil Engineering, Site Design & Planning, Municipal & Land Use Representation, Environmental Assessments, Preliminary Investigations & Site Remediation, Site Analysis & Schematic Design, Bridge, Dam & Structural Engineering, Regulatory Compliance & Permitting, Landscape Architecture, Land & Marine Surveying, GIS Mapping, Redevelopment Planning & Engineering, Traffic & Parking Engineering/Assessment, Construction Management & Inspection, Cost Estimating & Preparation of Construction Documents, and Grant Writing & Funding Acquisition. 
NW Financial Group, LLC – www.nwfinancial.com
NW Financial participated in award winning transactions across multiple asset classes.  Whether negotiating projects such as Toll Roads, Commercial and Residential Real Estate, Water & Sewer Assets, Health Care Facilities, Affordable Housing Projects or complex financial products, NW's deep knowledge base produced billions of dollars in successful transactions for clients. 
Scarinci Hollnebeck – scarincihollenbeck.com
Scarinci Hollenbeck assists clients in all aspects of acquisition, development, financing, construction, leasing, and disposition of realty assets. The firm also assists clients in securing development rights and entitlements for a myriad of property classes including office, retail, industrial, multi-family, and transit-oriented developments.