Big Elk Energy Systems LLC
A proud heritage
Business View Magazine interviews Geoff Hager, Owner & GM of Big Elk Energy Systems LLC, for our focus on Fastest Growing Manufacturers in the NA Energy Sector.
Based in west Tulsa, Oklahoma, Big Elk Energy Systems is gaining global attention after being named by Inc. 5000 as 2018's fastest-growing manufacturer in the U.S. and the fastest-growing company in Oklahoma. In 2017 (just its third year of operation), the pipeline equipment manufacturing company generated $20.6 million in revenue, representing a staggering growth of 3,152 percent in three years. This year, the company is on track to grow to $31 million.
Big Elk Energy Systems LLC was founded to bring the best possible talent and service to the energy industry. First class workmanship from a team with decades of experience in engineering, systems design, piping layout, drafting, and electrical and control systems, brings clients the best project solutions in the areas of measurement systems; pigging systems; fuel gas skids; electronic flow measurement (EFM); and gas quality analysis.
Big Elk Energy Systems is headquartered at a 140,000-square-foot, 12-acre site in Tulsa, with more than 100,000 square feet of shop space; three large fabrication bays; a state-of-the-art paint booth; and a well-stocked warehouse. That, combined with expert project management, rigorous quality assurance, and impeccable customer service, ensures successful results for clients, every time.
Founder and CEO of Big Elk Energy Systems, Geoff Hager – a born storyteller – describes his very personal attachment to the business he founded, and the reason for the unusual name it carries. Hager relates, "It can be very difficult to come up with a name when you're starting a company. I had a handful of people I'd known for a long time from a variety of different backgrounds that I was bouncing names off. This was around the end of 2012. My maternal grandmother had just passed away and I was at her traditional Osage funeral with family and folks I hadn't seen in a long time. I knew my family name was Big Elk, but I hadn't heard it much since I was a kid."
Hager's grandmother was born with Big Elk as her last name, but her generation of the family was almost completely women. As they got married their last name changed and Big Elk wasn't heard in that context, anymore. However, at her funeral, the name was mentioned several times from a family heritage standpoint. "I felt something on the inside driving me towards that name," Hager recalls, "that this was the way to pay homage to that great heritage and make the name relevant again. So, I discussed using Big Elk with my group and everybody rallied around it. The rest is history. The whole company culture, every aspect, has embraced all that the name means. It's something very special."
Hager resigned from a previous company in Sept. 2013 and formed Big Elk Energy Systems as an LLC but didn't actually open for business until Oct. 2014. It took a full year to lay the groundwork to launch, due to the high cost for entry into that particular market segment. Hager admits, "Unfortunately, it's not the type of business that lends itself to starting in a small manufacturing shop and growing larger. It has to be a 'go big or go home' strategy. So, we had to raise money to get it started – the number, I thought, was around $8 million. I learned later it really needed to be more like $12 million. Suffice it to say, it was a path paved in entrepreneurial blood, sweat, and tears for my wife and I, but the Hager family survived. And we finally got the company started with an absolute dream team."
Big Elk Energy Systems is a relatively new name in the industry, but the firm's leadership team has been in the industry a long time, which speaks to the reason for its success in obtaining market share so quickly and is a critical component in the firm's overall growth strategy. Between 120 and 150 employees work at the company in various capacities. According to Hager, "The short explanation of what we do is: we manufacture the 'cash registers' that manage the buy-sell transaction between pipeline companies. It's similar to the utility meter on the side of your house. We'd call that, on a residential level, a custody transfer meter because when you turn something on that consumes natural gas, it turns a dial when it passes through that gray box and you get a monthly invoice based on how far that dial is turned. We build the same thing on a much larger scale. Your house meter might flow $5 a day worth of natural gas. Our systems would flow up to $12 million worth."
Big Elk Energy Systems is one of the biggest suppliers of large specialty pipeline equipment to TransCanada and Enbridge, north of the border, and large U.S. clients, Energy Transfer and Williams, as well as many other major "interstate" customers whose pipelines cross state lines. The launch of Big Elk's wholly-owned subsidiary, M3 Energy Services, is a huge milestone. M3 is a proprietary methodology for "proving" large volume gas meter systems. Excitement is rising at the company with the first customer commitments for this "revolutionary" service starting in 2019.
Hager explains, "Every place you have a custody transfer meter for liquid commodities like crude oil or NGL's (natural gas liquids), the buyer and seller negotiate a prover service into their contract to make sure – 'prove' – it's measuring properly. On the gas side, that prover service doesn't exist. The only way to check accuracy is to pull the whole system out of the line and send it to a flow laboratory. Because that's not practical or economical, only two percent of U.S. companies do it. The need for a system like M3 has existed for 20 years. A lot of technical barriers prevented it from happening, but our team finally developed a system that worked – it's a patented and proprietary methodology and we really think it's going to take off."
Big Elk has full engineering and design capabilities and often performs those services for clients. Because its equipment sits between two party's pipelines, and manages a buy-sell transaction with them, Big Elk deals with a buyer of their products, but also has to work with the other company. Both have to approve Big Elk as the manufacturer before they can move forward. With a lot of large entities, the approval can take three years or more, but Big Elk is often approved in two to three months because its team is so experienced and has such exemplary industry connections.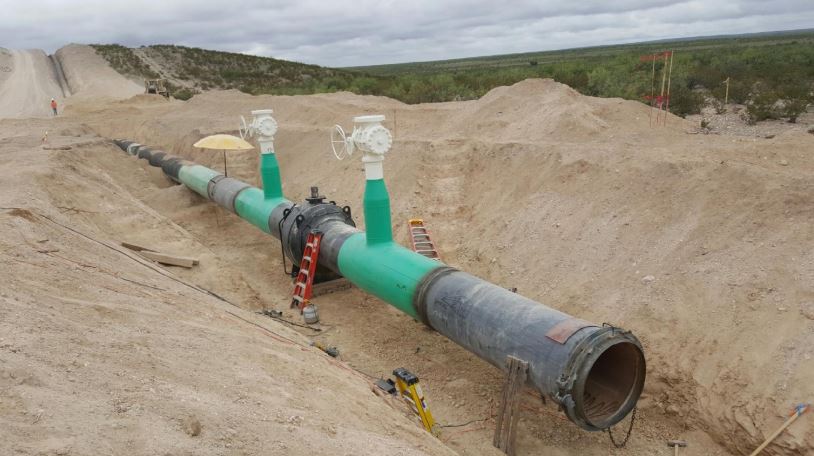 International expansion is prominent on the firm's radar for the near future. According to Hager, "As strong as the market is in North America for our manufactured products, the opportunities are orders of magnitude higher in various, key world areas. I'd feel like a failure if we didn't have a large international win in 2019. That's going to be a strategic focus for us. We expect our first wins would be in Latin America; we're chasing a couple projects there that would be life changing for our business. We also have another proprietary product in testing; certainly in the first quarter of 2019, you'll see another industry revolutionizing product launch out of Big Elk."
Looking to the future, Hager says, "We're still very much in our infancy. We've grown tremendously and captured a lot of accolades but it's just the beginning. I have extreme confidence we can be a $100 million-plus revenue company inside five years. We have all the ingredients for that recipe, it's just a matter of executing it. We've got the strongest team, amazing customer support, and our market is certainly large enough to hit that revenue goal, even before looking at other expansions and opportunities."
The firm is also aware that there will come a day when what they're doing now will be old technology. "We consider ourselves innovators," Hager notes, "so we want to be part of creating the next generation's technology. There will also be a strong push towards renewables. 2018 represents the first year for the U.S. as a net exporter of natural gas, with the advent of LNG (liquified natural gas), which makes it transportable to other areas. That's really changing the landscape for energy. With that increasing demand, we're in a prime spot to serve the market expansion."
"From a team culture perspective, our retention rate is close to 100 percent," Hager says, in conclusion. "We do pay well and have great benefits but, in reality, we went through two pay cuts, a staff cut and, as the market was coming up in Tulsa, our entire department was getting recruited by head hunters (that still happens). It really speaks to the culture of the company. Our people stay because they truly believe what we're doing and what we're building at Big Elk is very special. Our team is our most valuable asset."
Check out this handpicked feature on The Investment Casting Institute – Strength in collaboration.
AT A GLANCE
WHO: Big Elk Energy Systems LLC
WHAT: A pipeline equipment manufacturing company
WHERE: Tulsa, Oklahoma
WEBSITE: www.bigelk.com
Big Red Fasteners – www.bigredfasteners.com
BIG RED FASTENERS is the largest manufacturer of industrial stud bolts (B7, B7M, B8, B8M, B16, L7) in Oklahoma. We inventory both 100% domestic (back to the melt) threaded bar stock, as well as import bar, to meet any of your customers country of origin requirements. We have also just completed a move into our new 24,000 Sq. Ft. manufacturing and distribution offices/warehouse in Broken Arrow, Oklahoma, where we have a stocking inventory of 1.5 million in carbon, stainless, alloy & coated industrial fasteners & related items.
Our central location in Broken Arrow, Oklahoma provides us the capability to quickly ship product anywhere throughout the United States.
We will offer competitive pricing along with prompt, knowledgeable and professional customer service and inside sales support.
We welcome the opportunity to discuss what we can do to assist you with your industrial bolting/fasteners requirements. Please feel free to contact our staff for further information.
Your consideration is greatly appreciated.