Atrema Technologies
building a better IT world
It all computes!
CALGARY, ALTA.––You might say for Atrema Technologies, it all computes.
For nearly 20 years, the Calgary-based information technology (or IT) company has been an industry leader. Working with a widely varied roster of clients, such as Caterpillar, Fleet Brake and Beyond Energy, there are no such things as half-measures for Atrema. From custom application development to complete IT infrastructure and local help-desk support, the company has both the technical experience and customer-support skills required to deliver at the highest level. From e-mail to Websites and from servers to software, the members of the Atrema team have built up a collective reputation that's based on getting things done right, and they know how to make it all happen for you and your needs.
We recently spoke with Atrema managing partners Daniel Payne and Christopher Hankel and executive vice president Cori Thompson. They told us more about their company and what it does for the world of business.
"We maintain a large presence of about a thousand domains and e-mail addresses," said Payne, "and business-class support and that sort of thing for hosting. That's our larger customer base at a smaller price."
He continued that the development of Web-based software applications is where the company started.
"That's still a huge chunk of our business today," Payne said, adding that Atrema is all about analysing clients' needs and determining the best Internet-based solutions for them on individual bases: answers that best suit their business practices.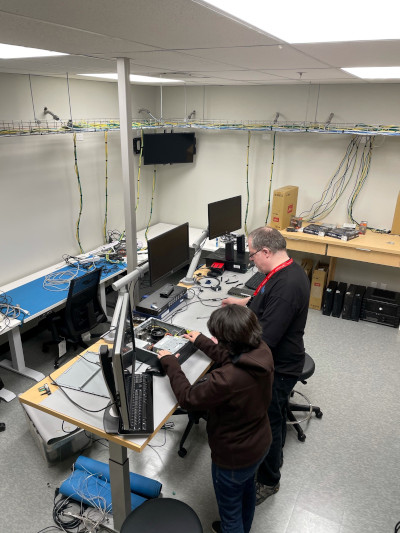 IT support and MSP (or managed-service provider) work also form big parts of what Atrema does. According to Tech Target, an MSP is a third-party company that remotely manages a customer's information technology infrastructure and end-user systems. Small and medium-sized businesses, non-profit organisations and government agencies hire MSP's to perform a defined set of daily management services. Such services may include network and infrastructure management, security and monitoring and more. MSP's often handle management services on a daily basis so that customer organisations may focus on improving their services without staffers having to worry over extended system down-times or service interruptions.
"On that front," said Payne, "we really try to differentiate ourselves by saying that an expert answers the 'phone. So, while we do have some tier one-level people at our help desk, in our client-support area, they sort of work in the background, unlike most companies.
"We don't have anyone reading scripts or that sort of thing," he continued. "It's our tier-two and tier-three people that answer the 'phone and help when you call in."
Hankel shared Payne's assessment.
"Essentially, we help customers any way we can," he said.
The company has enjoyed much growth in recent years. Since 2019, Payne said, Atrema has better than doubled its size. That growth, he added, is facilitated by the company's flexibility and work arrangements favourable to its staffers.
"Flexibility is the norm," he observed, "not the exception."
Atrema has almost no sales department, Payne revealed, as it's just too busy. Thus WOMP (or word-of-mouth publicity) is crucial to the company's success. And when everyone is saying such good things about your company, and it more than doubles in size, you must be doing something very right.
Just who and what are Atrema's optimal target clients?
"Any company having IT challenges," said Payne, "and any company that has grown to the point that they have more than one location. We're really there to help that company with two or more locations, at that minimum mark of 15 employees and that needs expertise in how those locations work together––how those employees are going to work remotely with that organisation."
He continued that as cloud solution professionals, Atrema's staffers can offer cloud technology to a client, proviso quod the circumstances are right.
"However," he cautioned, "that can be very expensive for a small to a medium-sized business."
According to Forbes magazine, the word "cloud," as it's used in this context of jargon from the computer-related milieu, refers to "cloud computing" or the on-demand availability of computer system resources, especially data storage (or cloud storage) and computing power, without the directly active management of the user.
"We really believe in the right tool for the right job," said Payne.
It all depends on the size of your company and what its specific needs are. As Payne noted, Atrema has supported companies with as few as five employees and as many as 500, re both the hosting and the IT side of business.
"On the programming side, our biggest customer is actually a Fortune 100 company," he revealed, "so they have a massive, worldwide organisation."
Payne added that whether your company is just starting out in the digital world, or you need to revitalise and improve an existing application, Atrema can create a solution that's just right for you.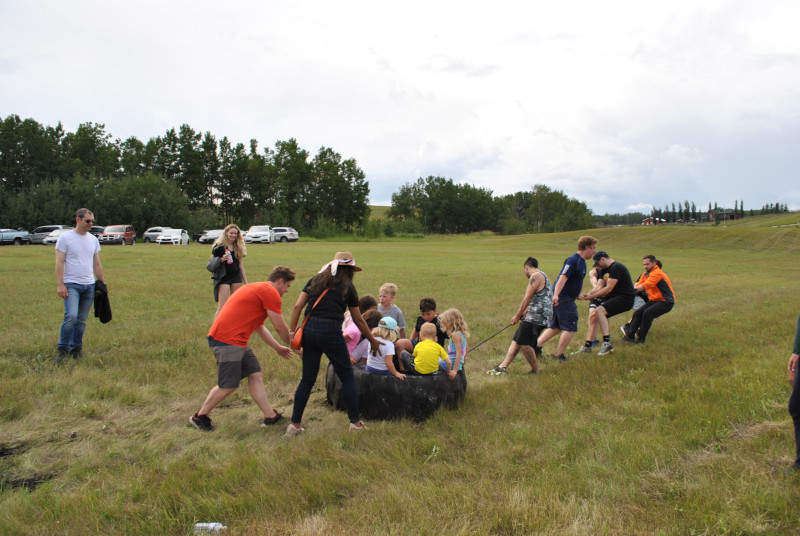 A changing landscape
Whilst of course Calgary has long been a leader in the Canadian oil industry, Big Tech companies have made recent economic inroads into Alberta's largest city.
Tech is the emerging player on the Calgary financial scene, and Atrema is there to play a big part, standing out from its competition, as Hankel observed.
"We try to know what we're doing!" he quipped with a laugh.
Companies trying to get in touch with vendors can have a tough time of it, Hankel continued.
"So having experts answer the 'phones here really helps," he added, "and our customers get a timely resolution to their problems."
Over the years, as Hankel revealed, Atrema has acquired many new customers due to their dissatisfaction with prior providers.
It's all down to one word, as Payne noted.
"Empathy," he declared.
"Yes," Hankel agreed, "that's a big one. We really try to put ourselves in our customers' shoes, and we try to understand what they're going through. What would we want to have done for us, if we were them? What kind of response would we like? We put our customers first. They're not just numbers or names upon a roster. We get to know them and build relationships with them."
He added that creating and maintaining that special relationship––visiting them on-site, talking to them in person or over the 'phone and making one's self available to one's customers––form such a crucial component to Atrema's successful business model.
"It's down to the personal touch," Hankel remarked.
Technology is a game with rules that are constantly changing and evolving. In such a business environment, Atrema ensures that it remains constantly one step ahead of things, as Payne revealed.
"It's a huge part of what we do here, just staying ahead," he said. "It's a thing that, in our industry, you absolutely have to do, right?"
Payne pointed out that interdepartmental cross-training helps to facilitate staying ahead of the curve. Internet-based research, reading and continuing education efforts are also one big plus. And bringing in new blood––new people, often straight out of university, with fresh ideas––helps Atrema to constantly reinvigorate itself.
And that, said Payne, "has been hugely beneficial to our business, because they have the latest information that they have been provided."
Still, there are challenges. Employee shortages have had their deleterious effects upon countless businesses these days, and Atrema has not been immune to this trend, as Thompson acknowledged.
"It has slowed our growth," she said, adding that this means the company hasn't always had "prompt access to candidates that we feel would be the best fit for us."
Thompson said Atrema takes different approaches to hiring people, based upon their roles and the market. Sometimes, she said, the company uses headhunting placement agencies.
"But we've actually had a lot of success just putting up ads," she added.
Thompson revealed that adverts on the Linked-In site, Atrema's own Website and direct-appeal approaches with recent graduates of universities and technical schools have proven effective.
What lies ahead for the company's future? Payne said Atrema will simply keep on keeping on.
"We're just focused on continuing steady growth with our customers," he said. "We're also focused on improving our processes and increasing our value to our customers.
"We've heard from our customers," he continued, "and we want to keep giving them the same level of support that we do today. Our price is good. Our response time is good. And our relationships that we've built with all of them are fantastic."
Hankel concurred, adding that Atrema wants to continue to ensure growth throughout the entire company and guide new members of the team along the right path.
"We're always on the look-out for new talent coming in," he said, "people that can bring us different perspectives."