Arbutus Properties
Creating premium, sustainable communities
Business View Magazine interviews representatives of Arbutus Properties for our focus on the Saskatchewan Home Building Industry
During COVID, despite predictions to the contrary, real estate markets across Canada experienced record high sale prices and a housing boom of historic proportions. As many sectors of the economy ground to a halt, limited housing inventory flew off the shelf with multiple offers on single-family properties the norm, and properties routinely sold well above the asking price throughout the height of the pandemic.
The market in the last few months, however, has taken a downturn and for the first time in several years, it is now buyers who are taking hold of the steering wheel in many housing markets from coast to coast.
For the Saskatchewan market, however, particularly in its beautiful capital city of Saskatoon, the slowdown in housing demand and the effects of a national cooling of the housing market has not been felt. Buffered from the interest rate storm, Saskatoon continues to remain a very attractive place to buy a property and a great place for developers to continue to build top-rated housing communities for interested buyers.
Arbutus Properties is one such developer that has demonstrated the continued desirability of building sustainable and family-oriented communities in Saskatoon. Jody Minakakis, GM of Arbutus Properties, recounts, "We are a privately-held land developer in Saskatoon. We started with about 400 acres of land and we created a master plan community. We take that bare land, create lots, and sell those lots – with about half the lots going to builders. We keep between 40% to 50% of the land for ourselves and then we develop single family homes and townhomes and bring those to market."
Minakakis points out that they do have land holdings in other areas outside of the Saskatoon region, including Edmonton, Alberta and in the U.S. in both Seattle and Phoenix. Despite the interest that U.S.-based builders have shown in the work Arbutus Properties produces, the attractiveness of the Saskatoon area continues to lure the property company to the areas ripe for development within the capital region of the province.
"Saskatoon is really a quality community, a bit of a hidden gem in some respects and it is often referred to as the 'Paris of the Prairies'. It really is a growing and thriving community," Murray Totland, Director of Planning with Arbutus Properties, describes. "We decided to strike out and construct the Meadows Development in the southeast corner of the city in the Rosewood neighborhood." The Rosewood neighborhood is considered to be a prime location for families to buy into and it seemed a logical choice for Arbutus properties to plan out its community. "It is a great location with good access to pretty much anyplace in the city with great natural amenities including wetlands. It is also a great location for schools and I think the aesthetic of the neighborhood is appealing," Totland adds.
Constructed in traditional craftsman architectural style with sizable porches lining the houses, the Meadows development capitalizes on the desirability of the area – widely considered one of the premier locations in the city that continues to interest potential buyers. With a mix of townhomes, small single family dwellings, estate-sized lots, as well as plenty of greenery and parks for families to enjoy, Arbutus properties has worked diligently to create a tight-knit community feel in the Meadows that comes from the overall vision of a traditionally planned neighborhood. Built in carefully planned phases, the Meadows is close to 65% completed, representing already 300 to 400 homes that have been constructed and are now occupied.
Both Totland and Minakakis agree that some of the economic spinoffs from the pandemic have derailed many developers from moving forward with planned projects. "When COVID hit there were a lot of developers that decided to stop and wait and see what was going to happen. Then there was the other handful that was committed and decided to plow through. We were one of the groups that decided to plow through and see what would happen," Minakakis recalls. "That decision turned out to be a success in our opinion because, contrary to what some people thought was going to happen, demand spike in sales actually rose and this enabled us to continue and we didn't have a drop in sales for very long."
Supply chain issues did, however, cause Arbutus Properties some concern and forced the company to be both adaptable, flexible, and pivot to meet the challenge. "We had to get our thinking caps on and collectively come together to figure out other alternatives for a lot of different methods – from framing materials to being creative with suppliers by expanding our network and tapping into other provinces for materials," Totland says. Despite these challenges, demand for the type of houses that Arbutus Properties is known for did not wane.
Minakakis highlights that the key to success for Arbutus Properties continues to stem from developing close relationships with infrastructure contractors and keeping the lines of communication open to get the job done. The company has worked with trusted contractors for over 10 years and has learned to keep in step with each other's needs. Equally as important is the relationship that Arbutus Properties has established with the city when it comes to issues ranging from zoning to applications. "It is really critical because you don't have a project until it goes through the approval process, so maintaining a good working relationship with your municipality is key," Totland states. "We have established ourselves as a premier developer in the Saskatoon marketplace and the city acknowledges that and sees us in that category as well."
The company has also not forgotten the importance of marketing its projects to the public and among other developers and the city. "We have our own set of architectural guidelines, so all the homes in our neighborhood do look a little bit different. I think the marketing things that we do for Meadows, specifically, is if you are on our website you are going to see a lot of photos showing porches, green spaces, and a lot of trees. It is all about the concept of neighborhood interaction," Minakakis details.
"The materials on our homes in our neighborhoods really cater to longevity because again one of our marketing things from the beginning was always that our neighborhoods are going to beautify with age. Everything is going to look premium in value."
Another key element in the overall designs produced by Arbutus Properties relates to the efforts the company has put forth in the realm of planning communities that are highly sustainable. The next project in the works for Arbutus Properties involves a level of sustainability that is second to none and will represent one of the most comprehensive sustainable communities in the country when completed. According to Totland, "It is in the conceptual planning stages, but it will be built upon all of those sustainability concepts that I think that cities and municipalities are looking for."
Looking ahead it is clear that Arbutus Properties' star is on the rise. Already poised to take on more of the desirable Saskatoon market and with the construction of sustainability planned communities on the horizon, both Totland and Minakakis are excited to see what the future holds.
"I am hoping we are perceived right now as the premier quality land developer and home builder in the Saskatoon marketplace," Totland says. "I think that we will continue to solidify that position. We have some fairly major interest in the United States in the Seattle and Phoenix markets. I think we are just going to continue to pursue that goal of producing high quality, sustainable developments and building communities that people want to live in."
Echoing his colleague's sentiments, Minakakis offers his projections. "We have done a really good job and we just need to continue what we've been doing in offering premium products at various price points and demographics. I want people to look at our neighborhoods 20 years from now and say that is a fantastic neighborhood to raise a family and live in… this is what drives me every day. I think we are definitely achieving this goal."
AT A GLANCE
Arbutus Properties
What: A privately-held land developer
Where: Based in Saskatoon, Saskatchewan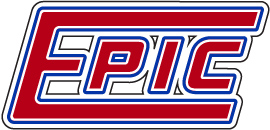 Epic Contracting & Epic Exteriors – www.epicsask.com
Epic Contracting and Epic Exteriors are locally-owned, family-run businesses that have been operating in Saskatoon and the surrounding area since 2004. We started doing doors and windows in Saskatoon but soon expanded to become a general contracting company that provided services for housing exteriors, commercial siding, commercial eavestrough, and more — offering complete exterior work.