1st Colonial Community Bank
It's about the experience
Business View interviews Robert White, President & CEO of 1st Colonial Community Bank, for our focus on Growth in U.S. Community Banks
At 1st Colonial Community Bank having a happy workforce means happy customers. "My philosophy has always been, if we take care of our team – everybody that works for 1st Colonial – they will naturally take care of our customers," says Bank President and CEO Robert White. "And if we do that successfully, we will ultimately be taking care of our investors. We've embraced that philosophy since I joined and I think the team has really rallied behind that."
1st Colonial was formed in June 2000 by Gerald M. Banmiller, as a way to provide hands-on community banking to South Jersey with an emphasis on relationships and customer service at its core. Over the past two decades , 1st Colonial has become one of the largest community banks in the area, with headquarters in Cherry Hill, NJ and branches in Westville, NJ, Collingswood, NJ and Limerick, PA. The bank offers a full suite of financial services for both personal and business banking, with everything from checking and savings accounts to home and business loans, refinancing options, cash management, and merchant services.
1st Colonial offers personalized financial expertise, innovative products, and competitive rates with the aim of providing lasting relationships with their clients that can grow and adapt as needed. Services are available in person or through online and mobile banking platforms. "Our role as a community bank is to support everyone in our local communities and deliver a great and memorable experience," says White. "We have built a really loyal customer base and we are very thankful for that. Our customers and our commitment to our customers over the long term are critical for us."
White joined the bank as President and CEO in February 2020 with a commitment to making a better experience overall for both customers and employees. He immediately made investments in onboarding new hires and in technology to support the bank's staff, which would improve their work experience and therefore benefit the customer.
From a company culture perspective, White improved the bank's corporate benefits package, implemented "Jeans for a Cause" Fridays where employees can make a donation to various charities in exchange for wearing jeans to work, and relaxed the overall dress code. They also introduced days off for volunteerism, which allows team members to accrue paid time off in exchange for volunteering their time at charitable events.
He also allows his team to have more freedom. White shares, "I want people to feel empowered to make decisions that impact our customers and not feel as though they're prevented from making those decisions. They know that I will support them. If you follow a process and you really understand what the situation is, put yourself in the customer's shoes and do what's right. We will all be successful if we follow that philosophy."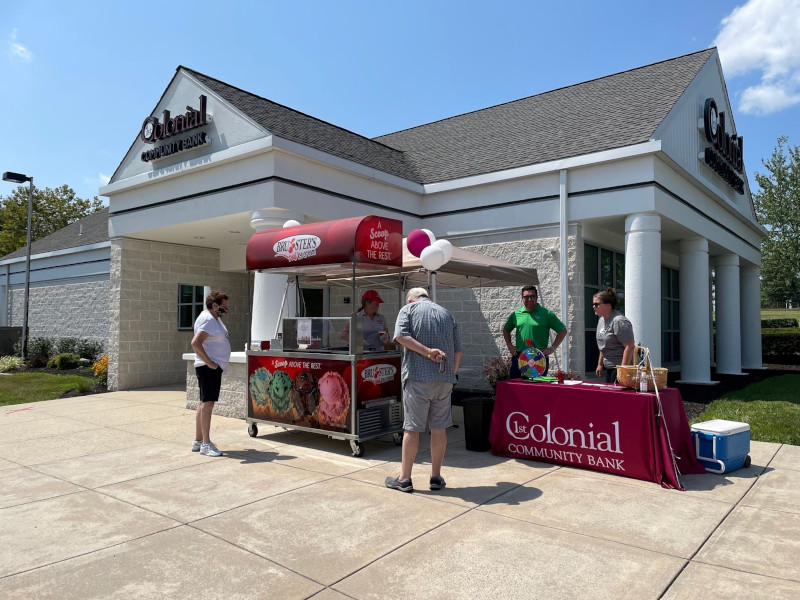 White's changes paid off. The bank's employees were numbered at around 70 when he first joined, and now they have over 100. He notes, "We found ourselves in a situation where we had a lot of people that heard about us and wanted to join the bank. They were very enthused about what we were doing and the culture that we're creating and we were pleasantly surprised that we had a lot of really good, talented people that wanted to become part of that team."
The news spread fast and 1st Colonial Community Bank was soon named top workplace for 2021 based on a study done through the Philadelphia Inquirer. "It truly is about the experience," White says. "And probably the most rewarding thing about my job is knowing that people are happy with the environment that they are in and they believe that the company is going in the right direction. I can't ask for more than that."
White's beginnings at 1st Colonial weren't all easy. Within a month of starting his new position, the COVID-19 pandemic shut down the world, leaving businesses – banks included – scrambling to find a way to serve their customers without physical contact. White's first two weeks on the job were spent preparing a pandemic response plan. "One of the significant issues that we faced is we needed some additional equipment that our team could use on a purely remote basis," he explains. "Instead of desktops, we needed to go more to a remote laptop environment."
They managed to procure enough laptops for their staff before supply ran out, and they used the time during the early pandemic before shutdowns to prepare and test their remote strategies. "We actually had folks come into the office and connect remotely rather than through the network connection and practice their jobs interacting as they would if they were at home," White recalls. "And it worked really well. It was a surprise for all of us that we found ourselves having to go through this exercise, but it proved to be pretty beneficial."
Thanks to the bank's robust online and mobile banking capabilities, customers faced little to no disruption. And once they could return to in-person banking, 1st Colonial was ready to help its customers recover from the pandemic's losses. "We were taking a deep look at our loan portfolios to ensure that our customers were not having any material impact, and we were really understanding of what that risk profile looked like as a result of COVID," White says. "We also jumped right in and started lending on the commercial side for Paycheck Protection Program loans."
Between the two rounds, 1st Colonial funded over $100 million in PPP loans, with 99 percent of first round loans already being forgiven. They were able to streamline their processes in order to take loans from initial application through to funding in less than a week's time. "I think the key differentiator for 1st Colonial and for community banks in general is our accessibility and the ease of being able to do business," White says. "And that starts with being able to access someone. Our clients had a much-needed comfort that they knew that they wouldn't miss their opportunity and they could count on us to deliver that much-needed funding to them."
Now that the world is making its slow return to normal, 1st Colonial is turning its focus to the next major obstacle. According to White, "In the banking space right now, one of our greatest challenges is to be able to retain our existing talent, which is most important to us, but then to still be able to attract high quality talent. We need more folks that want to be in this industry." To get ahead of this, 1st Colonial has joined with the Federal Deposit Insurance Corporation (FDIC) and the Center for Financial Training to participate in their Future Bankers program. The program operates in low to moderate income communities as a way to give high school students, traditionally juniors, an introduction to a career in banking.
The South Jersey portion of the program operates in coordination  with Rowan and Rutgers universities in four area high schools. The four-week program starts with students opening their own bank account and also includes training in financial literacy and obtaining certification through the American Bankers Association.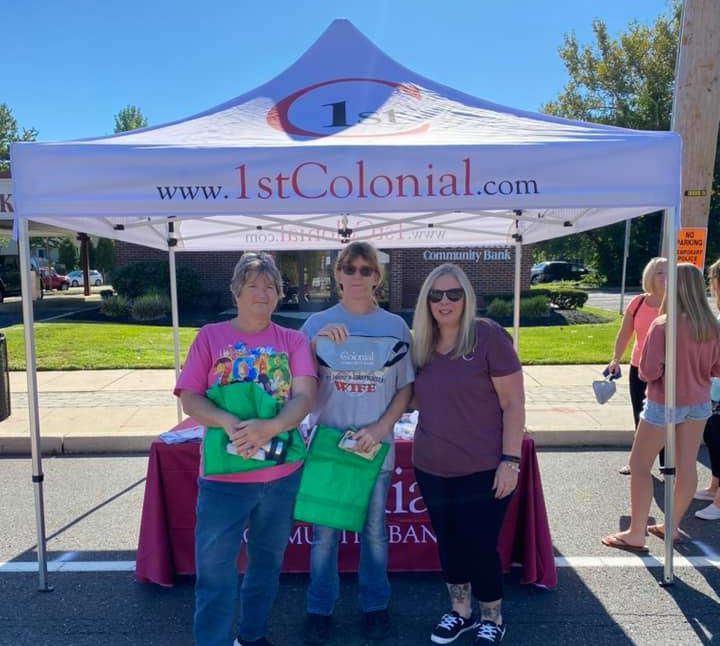 "They go through a two-week ABA certification program and then they go through another two weeks of industry preparations where they get to interact with representatives from local banks and other financial institutions," says Yvonne Kita, 1st Colonial's Compliance Officer. "The program ends with a capstone presentation from the students on a selected topic that requires research and some understanding of banking. We were one of eight banks that participated in that. We had a presenter talk about money laundering and the Bank Secrecy Act. We wanted to provide some information on some of the hidden careers in banking. We need to build that talent pool. It's kind of aging in banking and we need to introduce a new generation to banking and all the different careers that are available. I think Future Bankers is a really good opportunity to maybe hire some of the young people from this program."
As 1st Colonial heads into the future, White's plan is to keep investing in the company and find new ways to engage with customers on their own terms. One of those ways is through more digital offerings. "The world is becoming more digital. Younger folks today only choose to do banking online or through a mobile device," he says. "We need to position ourselves to be able to do business how and when our customers want to and expand our reach. One of the most challenging things as you look out there three to five years is just continuing to stay in touch with our customers and maintain who we are and how we started and continue to deliver exceptional service and products to everyone in the communities that we serve."
AT A GLANCE
1st Colonial Community Bank
What: One of south Jersey's largest community banks
Where: Headquartered in Cherry Hill, New Jersey
Website: www.1stcolonial.com
Saldutti Law Group – www.SalduttiLaw.com
Saldutti Law Group is a creditors' rights and debt collection law firm serving NJ and PA. We achieve successful recovery – including on "noncollectable" accounts – that might be dormant for as long as six years. Explore our full suite of legal collection services, lease recoveries, loan workouts and B2B debt recovery solutions.