By The EHR Association
Accelerated adoption of digital health and health information technology (health IT) is well into the process of transforming access to and delivery of healthcare in the U.S. and across the globe – and their power has been on full display throughout the unprecedented global COVID-19 pandemic. From telehealth and information exchange to artificial intelligence and machine learning, optimizing the reach and utilization of health IT has brought safe, quality care to previously underserved areas while creating new opportunities that promise to make a lasting impact on patients and providers alike.
While advancements have been made, interoperability and comprehensive standards to support health information exchange are works in progress, and uncertainty over compliance with new and evolving regulatory mandates – such as those governing handling of patient data in the 21st Century Cures Act – persists. The good news is that collaborations between health IT developers, provider and payer organizations, industry associations and state and federal agencies continue to evolve and improve.
At the Electronic Health Record Association (EHRA), our focus is on bringing together key stakeholders – providers, payers, regulatory agencies, policymakers, and technology developers – to identify a path toward resolving these challenges. In doing so, we hope to focus the power of health IT on achieving the common goal of a better, safer, and more accessible healthcare ecosystem that is centered on the patient and benefits all stakeholders.
An Evolving Health IT Landscape
Two driving forces are shaping today's health IT landscape: the landmark 21st Century Cures Act, passed in 2016, and the global COVID-19 pandemic that changed both the face and trajectory of healthcare and health IT, particularly in the public health space.
In March 2020, the Office of the National Coordinator for Health IT (ONC) published final rules implementing important Cures Act provisions related to advancing nationwide interoperability. The rules include requirements for developers of certified health IT to establish secure, standards-based application programming interfaces (APIs) to support patients' access to information in their EHRs, and a prohibition on activities that interfere with the access, exchange, and use of electronic health information (EHI) by patients and other authorized stakeholders.
That same month, the World Health Organization declared the COVID-19 outbreak a global pandemic. The U.S. response pushed healthcare providers to accelerate adoption of digital health, particularly telehealth, and laid bare the weaknesses created by the industry's limited interoperability, outmoded public health infrastructure, and disparities in care.
For the EHRA – the voice of companies developing, marketing and supporting EHR systems – how health IT developers embrace the challenges and opportunities created by these forces for change will have a lasting impact on patients, providers and the nation's ability to provide safe, effective and equitable care.
The Information Blocking Dilemma
Ensuring patients and their providers have easy, secure access to their EHI as mandated in the Cures Act has long been an identified priority of the EHRA and its member organizations. Nonetheless, we have identified several challenges with the Act's information blocking requirements.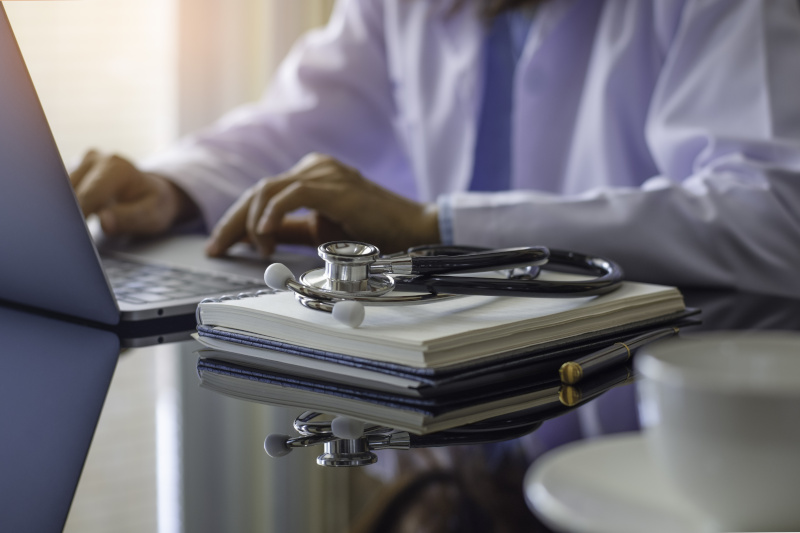 Notably, because the information blocking provisions are both novel and expansive in their approach to regulating the use of health IT and the exchange of data, it is difficult for the impacted actors (healthcare providers, health information exchanges/health information networks, and developers of certified EHR technology) to fully understand what is expected or needed to comply with its requirements to avoid inadvertently being considered an information blocker. They are both broad enough for us to know compliance requires adjustments to a range of standard business practices – along with considerable documentation and the expenditure of significant resources – yet too vague to understand what specific changes will help us demonstrate our ongoing commitment to information sharing.
The regulation's broad impacts and complexity have led to confusion on the part of actors, patients, and other stakeholders as to what actually constitutes "information blocking," what the regulators consider good information sharing, and in which situations regulated entities have the discretion to protect EHI. Understanding the enforcement model that the Office of the Inspector General (OIG) is tasked to establish, but has not yet published, is critical to addressing many of the remaining uncertainties.
To resolve these challenges and promote a common understanding of information sharing best practices without stifling innovation or penalizing innocent mistakes, the EHRA shared several recommendations with the ONC and OIG on behalf of our member companies and the healthcare organizations they serve. These included requests for practical guidance on how best to facilitate access, exchange, and use of EHI, and an initial two-year "learning period" following the rule's effective date, during which the OIG could exercise enforcement discretion by guiding compliance through corrective action plans and other education-based mechanisms.
Modernizing Public Health Reporting
EHRA members have also prioritized efforts to advance the nation's public health objectives. The COVID-19 pandemic made it abundantly clear that a truly effective public health response requires leveraging EHRs as a critical source of patient data.
To maintain forward momentum toward eliminating the challenges that impacted the nation's pandemic response, we developed several recommendations on the role of EHRs and health IT, most notably related to reporting infrastructures.
First, ensuring that the necessary reporting infrastructures are in place requires a more homogeneous approach. While the data itself is consistent, variances come into play when conditions within individual jurisdictions require different levels and types of reporting. This creates complexities that hamper the ability to get data where it needs to be, in the right format, and with the appropriate level of immediacy.
The solution requires discouraging jurisdictional variation in public health surveillance and monitoring; eliminating the wide variety of reporting requirements and data needs that have proved to be a major barrier to public health officials' success. Establishing a national public health data model that aligns data requirements across jurisdictions will further reduce variations that impede rapid scaling and deployment of capabilities in normal and emergency operations.
Second, the need for access to supplemental data housed outside hospitals, physicians' offices and other provider organizations must be addressed. Specifically, the focus should be on establishing effective integration between public health systems that track related data, as well as the processes and infrastructure to identify, implement, and deploy data-gathering methods to expediently follow up with impacted populations and individuals.
The outcome of these recommendations will be smoother data sharing and an alignment of overall data requirements. This will, in turn, allow for a better understanding of who needs what, while also streamlining the approach to public health reporting – both for daily operations and emergency response. This includes not only reporting from providers to public health agencies, but also public health agencies to providers and consumers.
A governance structure that includes a surge process and associated infrastructure to respond to an emergency should also be established, with involvement of all stakeholders and impacted individuals as early in the process as possible. Data must be right-sized to ensure access to the minimum information necessary for the situation at hand, which will protect patient privacy without sacrificing emergency response.
Finally, a national strategy for patient identification should be explored. The issues resulting from patient misidentification during the pandemic were significant and created serious challenges for providers and public health entities seeking to track population size and treatment within or across jurisdictions.
Health Equity and SDOH
While not a new challenge to the health of our nation's citizens, the COVID-19 pandemic shone a spotlight on health inequity. In particular, it highlighted the disparities among Black, Indigenous, and People of Color (BIPOC), Hispanics, American Indians/Alaska Natives, Asian Americans, and Native Hawaiian or Other Pacific Islanders (NHOPIs), as well as other National Institute of Health-designated health disparity populations.
Health IT can play a clear role in contributing to greater health equity. EHRs can enable availability of socially determinative data across the care continuum. For a provider, this process begins with gathering comprehensive and accurate demographic data from the patient and/or available external sources and flagging missing information. It extends to prompting physicians and nurses to ask specific questions or follow up on data already captured in the EHR during the visit. Finally, within the healthcare organization itself, it enables the connections necessary to make that information available to other appropriate providers, community-based organizations, and the patient when, where and how it is needed.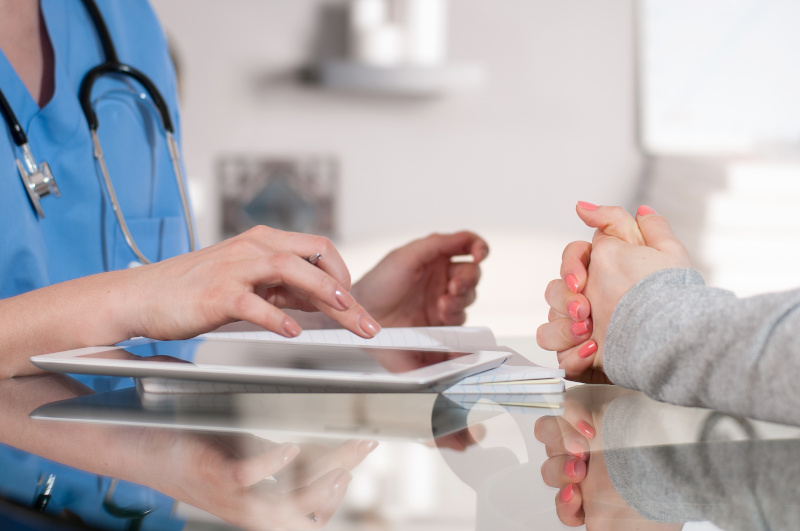 It is important to note that the EHR is not always the most appropriate channel for gathering socially determinative data. This is best determined by how that information will be collected, maintained, shared and utilized while ensuring the highest level of confidence around security, privacy and consent.
Health IT also can also be leveraged to bridge the information gap between the groups that can act on critical social determinants of health (SDOH) – the non-clinical factors linked to more than 80% of an individual's overall health status that impact more than half of all health expenditures. Social service agencies and other community-based organizations, such as those providing support related to food, housing and transportation, can have a measurable impact on a patient's health outcomes. But enhanced communication mechanisms must be built to connect all stakeholders on the patient's care team, both inside and outside the traditional healthcare environment. Health IT using networks and API-based technologies can connect healthcare providers, patients and community/social service groups, creating the infrastructure necessary to act for the good of the patient in resolving the challenges they are facing.
Finally, interoperability and vocabulary standards play clear roles in enabling scalable solutions to share SDOH. Standards and guidance are becoming available but need to be accelerated given the importance of the effort. The ability for all members of a patient's extended care team – clinical providers and those in the community – to bidirectionally and securely exchange accurate, complete, and standardized data is critical to identifying and closing care and quality gaps and enabling individuals to improve their health.
Transforming the System
Healthcare is undergoing a radical and necessary transformation to close care gaps, improve quality and enable a truly effective public health response to future crises. Health information and technology are critical to ensuring that this evolution achieves the desired outcomes for individual and population health.
The EHRA is committed to working with other health IT developers, regulatory agencies, healthcare providers and payers and taking a collaborative approach to resolving these challenges. Doing so will create a stronger and more effective healthcare system for us all.
AT A GLANCE
Electronic Health Record Association (EHRA)
What: The voice for companies that develop, market and support EHR systems
Where: Based in Chicago, Illinois
Website: www.ehra.org