Wisconsin Rapids, Wisconsin
quality of life, rooted in community resilience
A great place to visit and an even greater place to call home, Wisconsin Rapids is open for business
Along the majestic Wisconsin River, in the heart of cranberry country, Wisconsin Rapids (pop. 18,700) is a beautiful place to live with many popular attractions, both natural and commercial, making it well worth a visit. The area's unique agricultural heritage means that cranberry blossom and harvest seasons coincide with a host of annual events, including cranberry marsh tours, antique markets, and Wisconsin Rapids' own Cranberry Blossom Festival celebrating the cranberry industry in the region.
Also known for its papermaking history given its proximity to its namesake rapids, the city became a major hub for the logging and timber industries in the early 20th century, providing for a sawmill and, eventually, the now 129-year-old paper mill, which closed its doors in the summer of 2020 due to Covid-19.
"We have a well-trained, hard-working workforce and a very friendly, welcoming community," insists Mayor Shane Blaser.
"Prior to Covid, Rapids had been investing heavily in itself, in ways it never had before," offers Kyle Kearns, Director of Community Development. "We've recognized that life in this city really revolves around water, so we've redesigned our riverfront parks, improved our trail system, and built a vibrant Aquatics Center to provide interesting outdoor spaces and economic development opportunities for the region."
In 2012, the community devised a Comprehensive Outdoor Recreation Plan identifying a three-phase approach to expanding its recreational programming. Phase 3 was the development of a $12 million regional Aquatics Center and recreational park complex at Witter Field—a true turning point for Wisconsin Rapids as it begins to rebrand for the future.
Home to three pools, various water slide features, a bathhouse, and colorful shade structures, the park was designed to offer something for everyone. The facility accommodates plenty of winter uses, with the bath house lobby transforming into a warming shelter, and the circular vehicular drop-off zone converting into an ice skating rink.
"That was all incorporated into the existing sports district next to the historic Witter Field baseball park, which hosts our intercollegiate league team," Kearns explains. "These are rare things to have for a community our size, but we've really tried to promote quality of life in this way. When the pandemic happened, the paper mill idled, so we're looking to diversify our industry. We were able to land a pretty large project—their name is Matalco—employing nearly 100 people in aluminum billet manufacturing. That company went a long way in helping us ride that wave to come out the other side stronger, and they've since expanded. So, we're trying to be agile and use this opportunity to capitalize on growth in other areas."
One of the ways they're doing so is by playing a proactive role in developing and promoting vacant sites and under-utilized properties that are owned and operated by the city. So far, they've been able to do remarkable things to entice residential and multi-family development with their Rapids Rediscovered housing investment program, which is geared towards infill development on vacant lots.
They've also used incentives like tax incremental financing (TIF) districts to make mixed-use developments happen both within the downtown and along the city limits.
"We came in as a retail developer on one of these vacant projects," notes Tom Richards, one of the investment partners involved in giving Rapids' former Shopko building a new lease on life.
"We originally became involved when the chain filed for bankruptcy—we bought about 70 properties across 16 states, and two of those were pieces of land plus a Shopko. How we came to get familiar with Wisconsin Rapids were those two terrains and that little vacant box there behind it—the Shopko itself. For about three years, we looked at this place and thought, What a neat little town. It was such a great property and we knew something ought to be done with it. So, we purchased the building on spec."
It was a trepidatious moment that Richards now recalls with enjoyment, knowing that the calculations behind the purchase all came out right in the end.
"It can be a scary time for a developer when you don't know who your commercial neighbors are, when you don't know the availability of the workforce and contractors, when you don't know the city's process for permitting," Richards shares. "But our relationship with the city has just been wonderful. We closed on that purchase on April 15 of last year, and I'm happy to say we have it full, with users already identified for the outlots, which is pretty unheard of. To assemble all of those pieces, it takes a lot of teammates putting the puzzle together."
Four national tenants will occupy the box at 1100 E Riverview Expressway—Harbor Freight, Big Lots, Marshalls, and Five Below. A Tidal Wave Car Wash is one of two pad site users situated out front on the property, with the other not yet announced.
"If there was any kind of general theme or tone to how the city does business, I'd say they were welcoming, fair, responsive, and pro-business," offers Richards. "I've probably made deals in 75 different markets around the country, and I can't think of a better, more enjoyable experience or project to work on than this Shopko. A lot of that comes from the tenants we secured—they were thrilled to open their first store in that marketplace and fill that niche. It's this great domino effect where when you get some activity, it spurs other investments. It's exciting to see."
"I've heard from some of our local small businesses that Tom came into the community and formed great relationships with them," shares the Mayor. "So, they've enjoyed working with him also."
The Workforce Development Board for Wisconsin is also keen to collaborate by partnering with the school district and Mid-State Technical College to host seminars and job fairs to support recruitment for Shopko.
As far as putting the infrastructure in place to support the business growth they desire, Blaser says the city is "always investing" in assets like roads, trails, and high-speed internet for the long term. "We do a couple million dollars' worth of road projects," he reports. "My belief is you know infrastructure is going to need replacing and repair, so it's better to invest the city's money there than to chase those one-off projects that are going to result in future expenses for taxpayers.
We have our own construction crews, and our own engineering departments who design the roads. And whenever we do a paving project, we always consider recreational trails in that planning. In fact, most of our projects include a recreational trail. At a minimum, we make sure that things are bike-accessible and pedestrian-friendly. We've been built for walkability for years."
Wisconsin Rapids currently offers over 20 miles of separate trails, along the river and through the parks, perfect for family strolls, dog walks, or your daily run.
"We've actually just submitted a request to become a bicycle-friendly community through the League of American Bicyclists," offers Kearns. "Hopefully we'll receive that status to give us something we can mark as a 'quality of life' community asset. We're also wrapping up Phase 2 of our way-finding signage project—that's a $200,000 project to create some really cool signs on those walking paths within and around the downtown, either to bring people into the downtown, or disseminate them out to different spots like our industrial parks, the YMCA, and other civic features."
In terms of broadband service, Wisconsin Rapids has another unique attribute which is its century-old, locally-owned phone company, Solarus. "They used to be known as the Wood County Telephone Company," Blaser explains. "Thanks to them, we have a strong internet backbone built out into most of our rural areas. We're very confident in the internet speed available."
As a vital component of the city's plan for downtown upgrades, the municipality recently created a historic preservation commission to capitalize on the historic resources that lie within the area, taking advantage of the state's and National Park Service's tax credits on historic properties. "You can do credits up to 40% on commercial income-producing properties and 20% for residential ones," reports Kearns. "The catch is that you've got to have a historic preservation commission and you have to have districts or individual resources listed on the National Register of Historic Places. So that is ultimately the goal—to identify those resources and allow businesses and homeowners to capitalize on the historic tax credit programs."
Overall, when it comes to running his city, the Mayor insists, "It's all about fiscal responsibility and infrastructure." "We've got to make sure we're business-friendly and welcoming," he says. "It's not about putting as many hurdles in front of a business as possible until they cross the finish line—it's about making that process as simple and painless as possible."
AT A GLANCE
Wisconsin Rapids, Wisconsin
What: A city with rural roots and forward-thinking economic initiatives
Where: located in the county seat of Wood County, Wisconsin
Website: https://www.wirapids.org/
Ho-Chunk Gaming Nekoosa – ho-chunkgaming.com/nekoosa/
Ho-Chunk Gaming Nekoosa has been a proud partner and member of this Wisconsin Rapids Community for almost 30 years! Starting as the very first Ho-Chunk Nation Casino to be built we have embedded ourselves as a pivotal member of the community. Not only as an economic pillar in the community but also an entertainment getaway for guests near and far! We have served the community as sponsors for countless local charities as well as donating and volunteering at local food pantry's to consistently taking part in the local festivals and community events. We are proud to be one of the leading employers in the area and our diverse and friendly staff is one of the key reasons for our success over the years. Ho-Chunk Gaming Nekoosa extends an invitation for fun and excitement with over 400 slot machines and unique promotions and entertainment opportunities from concerts and giveaways, to fireworks shows that will keep you coming back for more. Enjoy a refreshing drink or a delicious meal at our Swift Water Lounge now with a new stage for entertainment as well as a brand-new beer garden. Thank you from all of your friends at Ho-Chunk Gaming Nekoosa!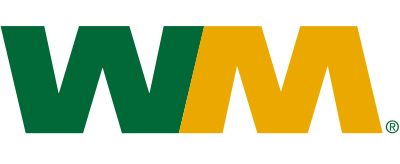 WM – www.wm.com
WM is North America's leading provider of comprehensive environmental solutions. With innovative infrastructure and capabilities in recycling, organics, and renewable energy, WM provides environmental solutions to help customers achieve their sustainability goals. To learn more about WM and the company's sustainability solutions, visit sustainability.wm.com.

Matalco – https://www.matalco.com/
Matalco was founded in 2005 and has built a reputation as one of North America's fastest growing producers of high-quality aluminum billet and slab with a low carbon footprint.  We are a Canadian born company with headquarters in Brampton, Ontario.  We have branched out in the United States and include seven state-of-the-art remelting and casting facilities.  Our locations include Wisconsin, Kentucky, Ohio, Indiana, and Ontario and employs over 700 employees over all plants and corporate offices.