U.S. Green Building Council
Committed to a sustainable built environment
Business View Magazine profiles the US Green Building Council and Green Building Certification Inc. for our focus on the Sustainable Building Industry
The U.S. Green Building Council (USGBC) was founded in 1993 and created the LEED rating system to measure and define what green building meant, and to provide a roadmap for developing sustainable buildings. LEED established a baseline – a global standard reducing environmental impact and promoting human wellbeing.
Today people know that if they are in a LEED-certified building they are using less energy and water, avoiding waste, saving on maintenance costs, improving indoor air quality, offering comfort to their occupants, and creating less environmental burden on their community. They also know that they are in a building that enhances health and wellness. Green building has grown into a trillion-dollar industry, and LEED has become the most widely used green building program in the world.
Green Business Certification Inc. (GBCI) was founded in 2008 to drive implementation of the LEED green building program. With GBCI's stewardship, there are now over 110,000 registered and certified LEED commercial projects, projects in 182 countries and territories, nearly two million registered and certified residential units, and nearly 205,000 LEED Accredited Professionals (LEED APs) transforming buildings and implementing LEED around the world.
Over the last several years, GBCI has grown to administer additional complementary rating systems and credentialing programs that cover nearly every facet of the sustainability industry. By investing in new rating systems, GBCI is doubling down on how to complement LEED and address the climate-related issues that most affect today's communities – such as waste, equity and resilience – and how to protect universal human health and wellbeing for generations to come.
USGBC is powered by its members, which span companies large and small, local and multinational. Membership allows companies to showcase their commitment to a sustainable built environment and participate in a diverse community of sustainability experts.
USGBC's mission is to transform the way buildings and communities are designed, built, and operated, enabling an environmentally and socially responsible, healthy, and prosperous environment that improves the quality of life. In response to COVID-19, in May 2020, USGBC announced a re-imagined vision for the organization, healthy people in healthy places equals a healthy economy, and a corresponding economic recovery strategy. As part of this, USGBC released nine LEED Safety First credits that were designed in response to the pandemic. These credits outline sustainable best practices for workplace re-occupancy, managing indoor air quality, cleaning and disinfecting spaces, building water-system recommissioning, HVAC and plumbing operations. Any LEED registered or certified project can pursue these pilot credits as a way to demonstrate healthy spaces and assist with project re-entry.
GBCI provides the framework and process for buildings, homes and other spaces – as well as professionals – to become certified or credentialed under programs that signify sustainable, resilient, or health-oriented design. GBCI administers 10 certification programs that include and build on the LEED green building standard. Other programs relate to the certification of energy and waste efficiency in commercial facilities, zero waste, sustainable landscape design, resilient power systems, and preparing buildings and communities for acute hazards.
Nearly 15 credentials, including the LEED AP, are administered to professionals and tradespeople working in sustainability, architecture, design and construction. GBCI builds on the mission and vision of its sister organization, the U.S. Green Building Council, for a healthier, more sustainable, and more equitable world by connecting USGBC programs, such as LEED, with customer needs. GBCI has branches in Canada, China, India, Latin America, the Middle East, and Europe.
The global green building industry continues to grow rapidly. It is a pillar of our society-wide response to climate change and integral to addressing demand for better, healthier spaces, buildings, and places. Growing awareness among policymakers, private sector leaders, and a wide variety of stakeholders is driving increased demand for high performance spaces and, as the stakes rise, there is correspondent need for credible third-party verification. USGBC and GBCI serve both sides of this proposition, defining high performance and providing assurance about implementation and real-world performance.
COVID-19 illuminated the need to shift our global focus to lasting human-health centric solutions, and green buildings are at the forefront of that movement. The interest in health and wellness issues is here to stay well beyond the pandemic, particularly as we see variants of the virus resurge and discussions in best practices for re-entry continue to be a daily occurrence.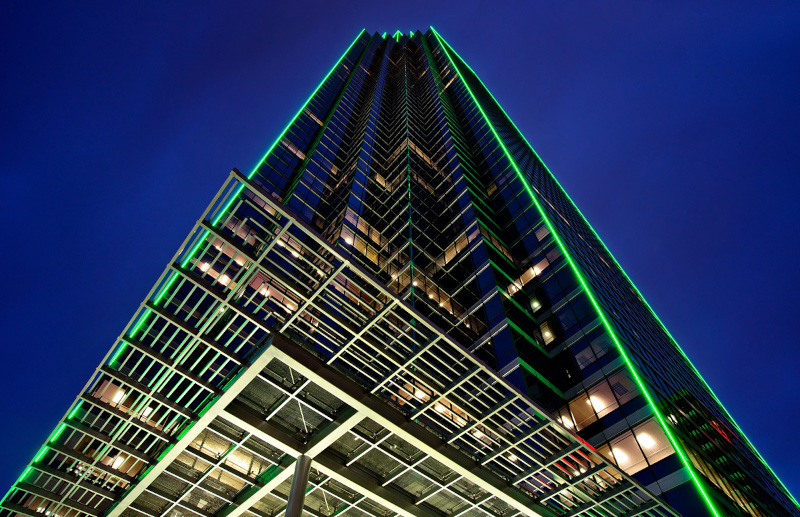 Additionally, the release of the IPCC report in August was yet another warning of the catastrophic effects of climate change. In the past few months alone, the U.S. has witnessed sweeping power outages, wildfires, and hurricanes. Buildings account for nearly 40% of our global emissions and offer one of our most powerful tools to reduce carbon emissions and build resilience into our communities and cities to prepare for these events. Construction companies, real estate firms, individual organizations, cities and countries alike are making commitments to achieve net zero emissions to reduce the effects of climate change, and buildings can be one of the first steps toward lasting improvements.
USGBC and GBCI act to define leadership and celebrate leaders. We continue to raise the bar on the industry to help spaces, buildings, and places meet changing needs and expectations. The changing climate and COVID-19 pandemic have shown us how vital our buildings are for our safety and health.
LEED Safety First credits
USGBC developed nine LEED Safety First credits specifically to assist with re-entry during COVID-19. These credits align with public health and industry guidelines and outline sustainable best practices for workplace re-occupancy, managing indoor air quality, cleaning and disinfecting spaces, building water-system recommissioning, HVAC and plumbing operations.
The nine credits include: Cleaning and Disinfecting Your Space, Re-enter Your Workspace, Building Water System Recommissioning, Managing Indoor Air Quality During COVID-19, Design for Indoor Air Quality and Infection Control, Maintenance of HVAC Systems During COVID-19, Pandemic Planning, Social Equity in Pandemic Planning and Arc Re-Entry.
More than 560 projects are already using the Safety First Pilot credits by registering and submitting nearly 750 individual credits to GBCI for third party review. This way, people heading back inside their workplaces, schools, childcare centers, restaurants or favorite retailers can have confidence that steps have been taken to welcome them safely back indoors. The same trust and confidence that come with LEED can be relied upon with the LEED Safety First credits for building re-entry.
Professionals, projects, and portfolios can also access the Arc performance platform, a technology company owned by GBCI. The Arc platform provides tools to measure, track, and score performance across five key areas: energy, water, waste, transportation, and human experience. The platform is available to projects of all size, with many tools available for free. Toady, more than 21,000 projects in 135 countries use Arc to track their data across 5.5 billion square feet of commercial and residential space. Projects do not need to be LEED-certified to utilize the platform.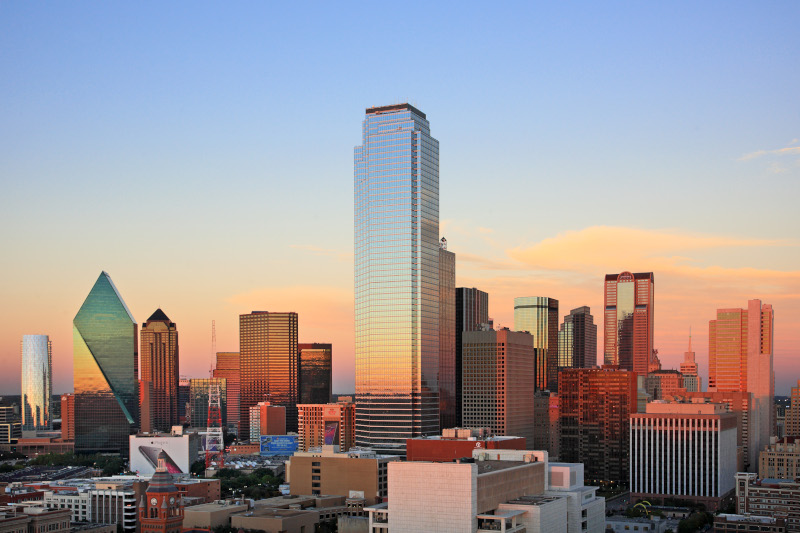 Arc Re-Entry helps facility and portfolio managers measure, manage, and benchmark infection-control practices and performance. Arc Re-Entry encompasses facility management policies and procedures, occupant experiences, and measured indoor air quality. It provides practical tools to evaluate individual facilities and entire portfolios. Participants can track their progress or compare performance to others around the world. High-performing participants can earn the LEED Safety First Pilot Credit for Arc Re-Entry, along with supporting communication tools, such as key performance metrics and scorecards.
To date, more than 51 million square feet in 110 facilities around the world are using Arc Re-Entry as part of their infection-control management systems. Any project, anywhere in the world can use Arc Re-Entry for free – create a project, add data, view scores. Learn more at www.arcskoru.com/re-entry
Significant projects using LEED Safety First credits include:
The LEED Gold Bank of America Plaza, an existing building recertification project in Dallas, Texas owned by Metropolis Investment Holdings, was one of the first companies to pursue a LEED Safety First credit. The Bank of America Plaza was awarded the Safety First "Cleaning and Disinfecting" credit, validating that it is using janitorial best practices throughout the plaza.
Other properties owned by Metropolis Investment Holdings that received Safety First credits include NBC Tower in Chicago, Pennzoil Place in Houston and One Liberty Place in Houston. Their high rise in San Francisco also received a Safety First credit as part of its recent LEED Platinum re-certification.
Returning students will also benefit as numerous schools and university facilities have been awarded Safety First credits – from the UC Davis Shields Library and UC Santa Cruz Silicon Valley's Baskin School of Engineering in California to the Purchase New Student Residence Hall in New York, Franklin & Marshall College's Visual Arts building in Pennsylvania, and Wheeling High School in Illinois, with more underway every week.
In addition, The Chelsea at Greenburgh, a 90,000-square-foot new construction senior living community in Westchester County, N.Y., achieved LEED certification in early 2021 and incorporated the Safety First "Cleaning and Disinfecting" credit to ensure best practices were put into place to protect its residents and staff alike.
Projects like these rely on the data and trusted frameworks behind the Safety First credits to permit safe re-entry that gives occupants confidence and helps rebuild local economies. As resuming daily life becomes a greater reality, GBCI encourages projects worldwide to take advantage of these frameworks to protect their occupants in a post-pandemic world.
AT A GLANCE
U.S. Green Building Council (USGBC)
What: A thriving organization supporting and promoting the green building community
Where: Based in Washington, DC
Websites: www.gbci.org  www.usgbc.org