Thief River Falls Regional Airport
Inbound initiatives are taking off, landing much growth ahead
Savvy project management and strong legislative support propel Thief River Falls Regional Airport to new aviation heights
With the pandemic safely off the radar, airports across the country are welcoming an increasing demand for air travel and cargo distribution. To capture this aviation growth, those airports with up-to-date infrastructure in place and planned upgrades in the works to ensure smooth travels are taking off to heights seen before COVID hit.
One airport up to the job at hand is Thief River Falls Regional Airport. Situated in a key aviation hub, this airport is capitalizing on the rebounding numbers and is flying smoothly into the year ahead.
Minnesota's Manufacturing Backbone
Established in 1945 as a public airport and later becoming an airport authority in 2010, the Thief River Falls Regional Airport has become an integral component of the daily operations of many of Minnesota's largest companies.
The state's northwest region has an incredibly robust manufacturing and distribution base focusing on–but not limited to–electronics components.  Thief River Falls rests comfortably as one of the aviation giants responsible for processing, tracking, and reporting that cargo to the Federal Aviation Administration (FAA).
The airport authority is the third largest transporter of cargo in the state. According to Airport Manager Joe Hedrick, not many other airports can handle such dense payloads, saying, "I know of several [distributors] around the state, and they just don't have near the same amount of cargo going on that we do."
Thief River Falls conducts about five cargo flights daily in their operations. In addition to the feeder planes that fly out daily, its largest two operators are a pair of CRJ-200 aircraft that fly out Monday through Friday toward Louisville, KY, and Memphis, TN, the respective hubs of UPS and FedEx.
Each of those planes can hold a payload capacity of approximately 23,300 pounds, so with just those two alone, Thief River Falls can handle the bulk of its cargo demands.
An Airline For The People
While its presence in cargo distribution is top-notch, Thief River Falls Airport isn't lacking at all when transporting passengers.  Another one of its operational characteristics is its active regional airline.
Denver Air Connection, a subsidiary of Key Lime Air, also operates out of the airport, providing charter and scheduled passenger services to Minneapolis. The airline typically uses the Dornier 328 and Embraer 145 regional jets for service, with both jets capable of carrying thirty and fifty passengers, respectively.
It was no easy beginning; the airline service first connected with Thief River Falls Airport in 2020 during the height of the COVID era.
Initially, the airline's passenger numbers were sub-par–for obvious reasons–but it consistently performed with a 99% reliability rate, allowing it to withstand and grow through the loathsome travel restrictions imposed during the pandemic.
Hedrick speaks kindly on Denver Air's success against such towering odds, saying, "I would say 2022 was the first full year of no travel restrictions… so we finished that year at a twenty-four-year high. So it was very, very successful."
That success has allowed the airline to carry out a stable yet substantial twelve round-trip flights per week.
A Track Record of Earned Federal Support
The presence of Thief River Falls' regional airline was generated by the consistency of their cargo operations, which drew considerable attention to their eligibility for federal aid.
The longevity of its air travel services was also supported by the 1978 Essential Air Service Program, a federal subsidy program that provides air transportation to isolated communities and covers the deficits of the air carriers that provide the service.
Even today, the airport authority has done so well with its airline that it qualifies for an increased level to the federal entitlement program organized by the FAA.
Because they have met the entitlement requirement of enplaning over eight thousand passengers, Thief River Falls is granted $600,000 in federal support every year. This speaks to the airport's tremendous airline growth, as it has doubled its total passenger traffic since 2019.
Hedrick confirms that consistency of growth, stating, "there's another level after you enplane ten thousand people; your entitlement goes to one $1 million per year… right now… we're hovering around [nine thousand]… and we like where we see ourselves."
Their strong performance has also earned Thief River Falls Airport much consideration when communicating with federal legislators about their most challenging issues.
This provides them with a roadmap to gain the experience and official certifications they need to reach the regional level, where they can find larger-scale commercial flight opportunities.
Accommodations For Key Workers
It's not just federal support that has allowed Thief River Falls Airport to serve its region well; it also emphasizes prioritizing partner-passenger accommodations.
Much of its financial support has been focused on completing a twenty-year master plan of overhauls and upgrades led by Hedrick himself.
"We completed an LED lighting upgrade for our main runway, the parallel taxiway, and the apron… New wires and conduit in the ground, new regulators, so the entire system… has been replaced on the airfield," Hedrick says, referring to the difficulties on the airfield when facing harsher weather conditions.
Additionally, the airport is constructing a new concrete apron that it will use to support a 30,000-square-foot air cargo hangar that is also currently under construction. The project was born from a need for more space for the airport's CRJ-200 aircraft–which had an existing hangar only large enough to accommodate one aircraft at a time.
This meant that mechanics tasked with troubleshooting issues, pilots, and workers loading cargo would all have to do so in an environment totally exposed to the elements if assigned the CRJ-200 docking outside.
And considering that Minnesota weather can, at times, drop to a staggering -30 degrees, legislators like Senators Amy Klobuchar, Tina Smith, and state legislators are definitely in support of this, as all of these projects have been secured and funded with approximately $26.5 million in federal grants.
Corporation Considerations
Such a large sum of money hasn't only been secured for the airport personnel; many hospitals and companies also rely on the corporate flight services that Thief River Falls Airport provides to fly in medical specialists and conduct business.
Hedrick mentions a few key players that rely on them, saying, "So Arctic Cat is also based here. Arctic Cat is now owned by Textron Inc., and Textron has a lot of businesses. They own Cessna and E-Z-GO… Bell Helicopters… so they're flying in on a regular basis to conduct business in town."
In addition to these giants, there's DigiKey Electronics, the fourth-largest electronics components distributor in North America and the fifth-largest distributor worldwide–bringing in annual revenue of over $5 billion.
Thief River Falls Airport handles approximately 20% of its total product alone, so with such major corporations flying in and out, proper infrastructure and storage is an undisputed must-have.
With all that aircraft traffic, there's a documented need for such an improvement to the airport authority's facilities, especially its runway. This is why Hedrick has taken things a step further and prompted the FAA to approve and extend their runway to 8000 feet by 2028-2029, which the aircraft needs to operate without any issues, including in inclement weather.
Putting The Passenger First
Hedrick's incredible securing and funding allocation, while beneficial to workers and businesses, ultimately keeps the individual passengers at the core of its logic. Every upgrade will benefit airline travelers as well, whether directly or indirectly.
However, that doesn't mean that there won't be upgrades meant specifically for them. Because of its growing passenger numbers and the longevity of its terminal, Thief River Falls qualifies for a competitive supplemental grant offered by the FAA via Congress.
Only 79 airports in the country receive this kind of support. Under Hedrick's direction, Thief River Falls has secured an additional $270,000 to study the existing terminal and provide options for growth.
While more funding is being requested from state and federal sources, there is already an intention to design a new state-of-the-art terminal that considers security needs and improves the passenger experience.
It must be mentioned that the inspiration behind every dollar allocated is to increase safety and convenience for everyone involved, from the pilots to the mechanics to the passengers.
With such stellar financial management, it's clear that financial viability is a primary focus. But unlike many institutions nationwide, Hedrick keeps the bottom line firmly intertwined with the needs of the people and professionals that the Thief River Falls Regional Airport serves daily.
Pennington County is surely under the wing of top-notch authority because it's not every day that you see such well-balanced professionalism.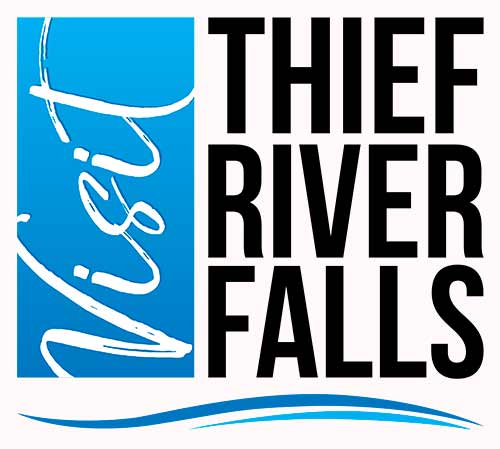 Visit Thief River Falls – www.visitTRF.com
Thief River Falls, MN is a great destination for your next convention, meeting or sporting event.  Thief River Falls is the hub for northwestern Minnesota for tourism, economic development and transportation.  The Thief River Falls Airport offers easy access from any airport in the nation.  Considering scheduling your upcoming event at any of our numerous locations.  The Ralph Engelstad Arena is a world-class hockey rink that can easily be transformed into a basketball court or large event space.  Add in tours and speakers from DigiKey Electronics, an international electronic component distributor.  Or consider a visit to Arctic Cat, a snowmobile manufacturer that was born in Thief River Falls in 1960.  An event isn't fun unless you add in a visit to our local microbrew Rivers & Rails Brewing.  Maybe a tour of the Peder Engelstad Pioneer Village to get the historic background of Thief River Falls.  Or enjoy our numerous outdoor activities in every season.  Check out VisitTRF for more information to schedule your next convention, meeting or sporting event.