Business View Magazine profiles The Inn at University Village, a continuing care retirement community located in Tampa, Florida.
Inspiring a great life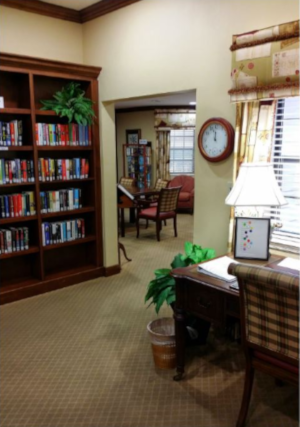 The Inn at University Village, located in Tampa, Florida, is a non-profit, CCRC (Continuing Care Retirement Community) that has been operating as such since 1999. The 34-acre facility, which originally opened in 1989, can service 120 assisted living and memory care residents, and provide skilled nursing care in a home-like setting for another 120 seniors in 114 semi-private and 6 private rooms. In addition, today, University Village is one of the largest senior campus communities in central Florida with 447 studio, one, two, and three-bedroom independent living apartments plus 47 independent living villas. All told, the community is home to approximately 1,000 seniors who come from the immediate area, as well as from many different parts of the country.
University Village is a Masterpiece Living community that empowers its residents to pursue a lifestyle that maximizes learning, growing, and meaning in their lives. Masterpiece Living's roots stem from a landmark, 10-year MacArthur Foundation study into the principles of "Successful Aging." This study found that 70 percent of how we age is due to our lifestyle choices, and only 30 percent is determined by our genes. Thus, Masterpiece Living offers University Village residents a network of positive relationships that nurture their ongoing physical, intellectual, spiritual, and social fulfillment. Marketing Director, Nikki Matthews, describes daily living there as "living the life of luxury with activity. We incorporated Masterpiece living to promote health, wellness, and vitality."
In addition to providing 24-hour building and grounds security, round-the-clock EMT service and medical care, the campus features seven different dining rooms, a library, a chapel, a health and wellness center, a full-service bank, a beauty salon/barbershop, card rooms, a woodshop, a greenhouse, a putting green, and a heated lap-length pool and spa. There are drawing and painting classes, a garden club, outdoor shuffleboard courts, and chauffeured trips to local amusement parks and performing art venues, as well as to area doctors' offices and hospitals. Matthews says that the campus also has plans for an outdoor, heated swimming pool, in addition to extensive remodeling of the assisted living and nursing home facilities. "We want to think of every need and every luxurious thing you could possibly want," she says.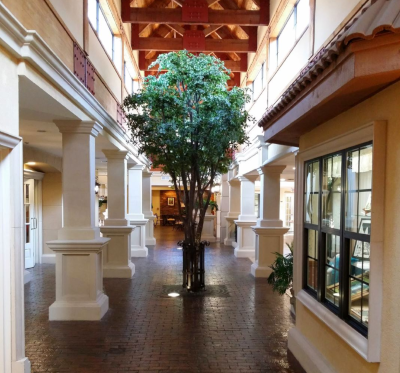 University Village residents are also freed from financial worry, because the facility guarantees ongoing healthcare even if their financial resources run out. Residents purchase an entrance fee – recently reduced because of the years-long economic downturn – plus a monthly service fee for their utilities and all of the community's amenities and programs. Should a resident's needs change over time, the facility will cover the difference between their income and their required healthcare costs. "You're buying into a long-term care insurance policy for the remainder of your life," says Matthews.
Because the Inn at University Village is a full-service CCRC that offers short-term rehabilitation, assisted living, memory care, and skilled nursing care, as well as a vibrant independent living lifestyle, moving there could be one of the best choices a senior can make.
AT A GLANCE
WHO: The Inn at University Village
WHAT: A continuing care retirement community
WHERE: :Headquarters in Dallas, Texas
WEBSITE: www.woodbridgeclassic.com

NT Windows – NT Window is a leading window manufacturer of aluminum and vinyl windows, serving the replacement and new construction markets. With an in-house extrusion supplier and over 250 independent dealer and distributor relationships in the southern United States including Texas, Oklahoma, Louisiana, Arkansas, New Mexico, and Mississippi, NT Window produces over 100,000 windows per year in its Dallas/Fort Worth manufacturing plant. – www.ntwindow.com