Tampa Convention Center
provides the stage to showcase the very best in the Heart of Tampa
Tampa is firmly on the map and so too is its crowning jewel, Tampa Convention Center
In the past six months, Tampa, Florida has consistently been recognized as an exceptional city. Forbes has named it the best city to live in within Florida, and Time Magazine included Tampa in its list of the 50 greatest places on earth, highlighting its significance beyond the state or national level. Money Magazine further acknowledged Tampa as one of the 50 Best Places to Visit in 2023 worldwide. Additionally, Travel and Leisure recognized the new Marriott in Tampa as one of the greatest hotels for 2023 globally. These honors reflect the city's growing reputation and serve to attract more attention and visitors to the community.
Located in the heart of this esteemed city is the Tampa Convention Center, a prominent 600,000-square-foot venue offering a state-of-the-art experience. Owned by the city of Tampa, the facility serves as a hub for various conventions, conferences, trade shows, and other events. The convention center boasts a prime waterfront location along the Hillsborough River, offering scenic views and convenient access to nearby hotels, restaurants, and attractions. With exhibit halls, meeting rooms, ballrooms, and outdoor event spaces, the facility has ample space for large-scale exhibitions and trade shows, elegant settings for banquets, galas, and corporate events, and more intimate areas for smaller gatherings and breakout sessions.
The convention center's prime location in downtown Tampa provides easy access to nearby hotels, restaurants, entertainment venues, and the Tampa Riverwalk, a scenic pedestrian trail along the waterfront. This makes it ideal for attendees to immerse themselves in the Tampa experience during their visit.
David Ingram, Tampa Convention Center Executive Director, describes how the center partners with Visit Tampa Bay to promote and organize events for the facility and continue to bring economic impact to the city. He says, "Our good friends over at Visit Tampa Bay handle the sales portion for us 18 months out. Anything 18 months and in, we take care of ourselves."
Events cover a wide range, including everything from a local prom to large-scale concerts, and everything in between. "The fact that we do so many different types of events has a major economic impact on the community. It allows us to have our hotel rooms filled, our restaurants filled, and not just from the convention side, but also from the destination and leisure side," Ingram relays. "We offer so much as a destination that it's second to none in the country. This is such a booming city, and the possibilities here, whether it's for a traditional trade show or a public ticket event, are amazing, and the potential that we have to make those successful and make people want to be here is above and beyond."
As a 501c6 organization, Visit Tampa Bay works to bring conventions, meetings, and events to the Tampa Convention Center. Santiago Corrada, President, and CEO of Visit Tampa Bay shares how the partnership between the two entities is so successful, recounting, "Our role is absolutely 18 months out with the convention center, but we have such a great relationship that we also collaborate on things within 18 months. We've become a go-to destination when things aren't able to be worked out in other cities and other parts of the country, and it is because we have such a great relationship, that we are able to do that. Over the last six months, the accolades haven't been just us patting ourselves on the back, it's been other people, and that helps us to draw lots of conventions, events, meetings, and leisure travelers to the destination."
Currently, the convention center is nearing the end of a renovation which will add 18,000 square feet of transformable space split between two levels. Ingram depicts, "Our third level is connected to our exhibit space, so that gives us an additional opportunity to expand about 9000 square feet. It can be broken down into individual meeting rooms, for a total of nine. On the fourth floor, which is our top level, there are another 9000 square feet or another nine rooms. So, that gives us about 18 breakout rooms that we can use, should we need to, otherwise it can go into our exhibit space on the third floor."
The renovation was ideally timed, as it began during the pandemic, allowing for the opportunity to accommodate emerging health and safety requests and integrate them moving forward. On the safety side, Ingram remarks, "As far as our security piece, we've looked at how we can integrate it within the city. We've actually tied into the Tampa Police Department as well as the city IT has access to our facility. So, we're well covered in that piece."
According to Ingram, in terms of new technology, the only required upgrade for the traditional convention center was the lighting, as all other audiovisual (AV) components are typically provided by the client. "We do have a phenomenal in-house AV company called Encore that we use to handle all our technology needs. The center is upgrading our lighting package in the meeting rooms." Other valued partnerships that are critical to Tampa Convention Center's success include food and beverage provider Aramark, and Smart City, who manage technology and communications for the facility. "Without them, no matter what we did, we wouldn't be as successful as we are. It truly takes a team effort to succeed in this industry," Ingram conveys.
The achievements of the Tampa Convention Center can also be attributed to the wide array of impressive events hosted at the venue. Notable examples include the SOFIC convention, the Ancient Egyptian Order of Nobles Mystic Shrine Convention, the Grand Chapter meeting for Kapa Alpha Psi, IBEX—an international boat expo— and major entertainers such as Taylor Swift. The venue is also a testing and scoring location for Advance Placement (AP) Reading and is set to host a major medical conference.
The combined effort and support from various entities, including the city and county are crucial in hosting successful events and making attendees, performers and organizers feel welcome. This support is reflected in different ways, as Corrada explains, "We collectively come together, whether it means the airport having signage and messaging, whether it's lighting the town red, like we're doing for Taylor Swift, or we've done for other big events. Our city steps up and lights all those bridges and all those city facilities to make these groups feel at home. We're hosting Kappa Alpha Psi, and next summer, we have the Omegas. They all have their colors, and they want to make sure that when they arrive, their membership knows we've been waiting for them."
Maintaining a symbiotic partnership with the Amalie Arena is also essential for the coordination of major happenings in the city. "We've had big events like the Republican National Convention, where the arena was the host site for the actual event, but our convention center was a needed auxiliary for the media center and credentialing. We've had the Super Bowl where the media center was at the convention center," portrays Corrada.
"There are so many events that happen at Amalie arena where we need the convention center in tandem." He adds that the hotel community is also a vital part of the process, noting, "Without our hotels stepping up and helping cobble together room blocks to host these events, it's also very, very difficult. Conventioneers and attendees need a place to stay, and without those hotel rooms, it's pretty difficult."
Looking to the future Ingram says "I want to look at continuing the momentum that we've had and not resting on our laurels. I want to move into 2024 and 2025 and make sure that we have our calendar booked and we have everybody ready to go." He also plans to consider the possibilities of making the destination more attractive in terms of space, whether through expansion or repurposing. "It's about making sure that we're always on the cutting edge and moving forward. One of the beautiful things about this city is it never stands still, and it's always moving forward," he emphasizes.
Highlighting the need for more hotel rooms, Corrada sees his role as increasing demand, which will in turn increase supply. He concludes, "As we are seeing what is happening at the convention center, with some repurposing, some expansion, and maybe some future expansion, we're also addressing that with the hotel community, making sure that we continue to drive demand here so that it continues to push private investment, with a return on that investment. We want to grow in a very smart way, and I think, working collectively, as we have in the past year, we can continue to grow in the right way."
AT A GLANCE
Tampa Convention Center
What: A prestigious 600,000-square-foot venue in the heart of Tampa
Where: Hillsborough County, Florida
Website: www.tampa.gov/tcc
General Facility Care LLC – www.gfctampabay.com 
THE AMERICAN DREAM STILL EXISTS
Just over a decade ago, Eldis Bujones and Alejandro Gonzalez escaped the Communist
regime in Cuba to pursue the American dream. With relentless hard work and persistence,
they now are both American Citizens and have built one of Tampa Bay area's leading
"Home Grown" custodial service companys.
Certified by both Tampa and Hillsborough county as MBE and SLBE, General Facility
Care has been able to nearly double in size everty year over the last four years. Starting
seven (7) years ago as a subcontractor and labor service provider to the area's larger
contract custodial firms, GFC has now outgrown many of the firms it originally serviced.
With additional certifications from GBOA and ISSA's Green Certification, General Facility
Care has been able to add clients like Honeywell, United Airlines and recently a $5.5 million
service contract with The Tampa Convention Center.
Our team is made up of seasoned industry professionals that have built and run national
companies together with local professionals that left competing firms to join us. Many of
us where previously competitors. We are now united as a unique team to build a company
unlike any other… We treat our staff like clients and as a result, have virtually no turn over
and deliver unsurpassed service results. While we pay our staff higher rates than other area
companies, our low overhead, unemployment and workmens compensation rates allow us
to remain extremely competitive.
Our experience and funding enable us to tackle any size project and meet any set aside requirements at the same time.
"The American Dream is Real… General Facility Care is Proof". We are not interested in becoming a large national company… We just want to be the best that the Bay Area and Florida has to offer.
Aramark – www.aramark.ca
From everyday concessions and retail to ultra-premium environments and events, Aramark Sports + Entertainment immerses our guests in the extraordinary everywhere we serve.
We partner with more than 30 convention and conference centers throughout North America. But we know consumers who visit our convention centers won't just compare us to other conference experiences they've had. They'll compare us to EVERY experience they've had. The guests who visit our venues also go to sporting events, museums, restaurants, concerts, school, their workplace and more. A holistic view of consumer behaviors informs the experiences we create, ensuring our creativity isn't squeezed into a single box – and that's why our approach connects with guests on more meaningful levels.
Aramark Sports + Entertainment has served the Tampa Convention Center (TCC) for 35 years, and the long-standing relationship is something we value. We understand that reflecting the local Tampa Bay culture is of the upmost importance to TCC, and something that we have embraced through our operations. We look forward to all the memorable experiences we will continue to create in the future.
For more information on how to partner with Aramark Sports + Entertainment, visit
aramarksportsandentertainment.com
The UPS Store – www.ups.com
The continued comeback of meetings and conventions has contributed to the growing demand for the products, services and expertise of more than 5,100 The UPS Store(r) locations nationwide. Conveniently located within the Tampa Convention Center, The UPS Store is a leader in the postal and business centers industry and serves as a one-stop shop for professionals planning or attending an event.
Our center offers secure package acceptance services, office and mailing supplies, faxing, scanning, notary service and large-format branding and graphics printing. We know first-hand what it takes to provide meeting planners, vendors and attendees solutions that will make their lives easier.
For everything you need to be unstoppable, stop by our center at the Tampa Convention Center or call us at (813) 274-7840.
Encore – www.encoreglobal.com
Encore creates memorable experiences that engage and transform organizations. Our team of innovators and experts deliver real results through event strategy, design, technology, production, and digital solutions. Operating in more than 20 countries across world, Encore is the trusted partner of choice for more than 2,100 premiere hotels and venues worldwide.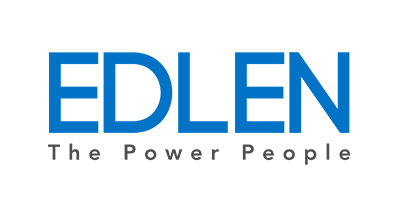 Edlen – https://edlen.com/
With nearly 50 years of expertise, we are The Power People. We are solely focused on delivering a safe, timely, and customer-centric utility experience as the nation's largest temporary utility contractor. We are recognized as the innovative leader and our clients rely on Edlen's expertise to power their events.