Superior Staffing & Services
Standing above the competition when staffing has never been so competitive
The COVID-19 pandemic hit the global economy hard, causing chaos in the business world with terminations, work-from-home, vaccination mandates, workplace requirements, and government-mandated closures. It left many businesses scrambling to find creative solutions to continue generating revenue. Those companies that couldn't generate revenue, both small and large, were forced to close their doors permanently. Some were forced to close their doors because they couldn't find staff to keep operations moving, while others continued to run with skeleton crews.
Every state in America is experiencing a staffing shortage, but Hawaii is experiencing its worst labor market and first decline of the Gross Domestic Product in more than a decade according to the state's Department of Labor and Industrial Relations Labor Market Dynamics Report 2020 which says "the growth rate has not been negative since the 2009 Great Recession." and "data by industry reveal that leisure and hospitality endured the steepest drop from March to April 2020 but regained 57 percent of those jobs by July 2021."
The unemployment rate was 6.1 in July 2021, as compared to the national rate of 5.7, and Kauai County suffered some of the most severe shortages. Staffing shortages aren't linked to the number of job seekers. The report states, "in July 2021, the ratio was 1.21 with 44,350 job seekers to 36,683 openings."
Companies just aren't finding the right candidates and that's where Superior Staffing & Services comes in. Danielle De Lima founded the staffing firm in January 2022 offering to bridge the gap between companies and potential workers. To not only find qualified candidates but also to ensure they are a good fit for the role, both professionally and personally.
De Lima prides herself on the company's local, small business, and non-profit sector focus and 100 percent native-owned company. De Lima has specialized in human resources and has worked in Alaska with multi-national natural resource companies, as well as having in-depth knowledge of the staffing industry. She boasts, "I thought this would be the perfect company to start and then offer our services on the market, just from the local perspective having the knowledge of the culture, the businesses and people in general, but also bringing that national experience. I got to work for some top global oil companies and so I really got to see what that looks like in this space of managing people, staffing, and human resources, so it's definitely a passion of mine and I think what's important to me is to add value to others."
The company has exploded into the market and is projected to generate more than $1.4 million in revenue by the end of the year with the unwavering support of its clients, one in particular, the Council for Native Hawaiian Advancement (CNHA), has helped De Lima find her footing by showing their confidence in her ability to find the right candidate and keep them.
De Lima believes that part of the reason for staffing shortages and the shift toward a labor market that gives employees more options is the way they were treated during the pandemic. She says, "we are in this predicament of course because of COVID-19 but, when you think about how quickly employers were to terminate employees because they decided against a medical decision for them, that's why we are here… That's part of the reason, I think employees are still burned by how employers handled the pandemic."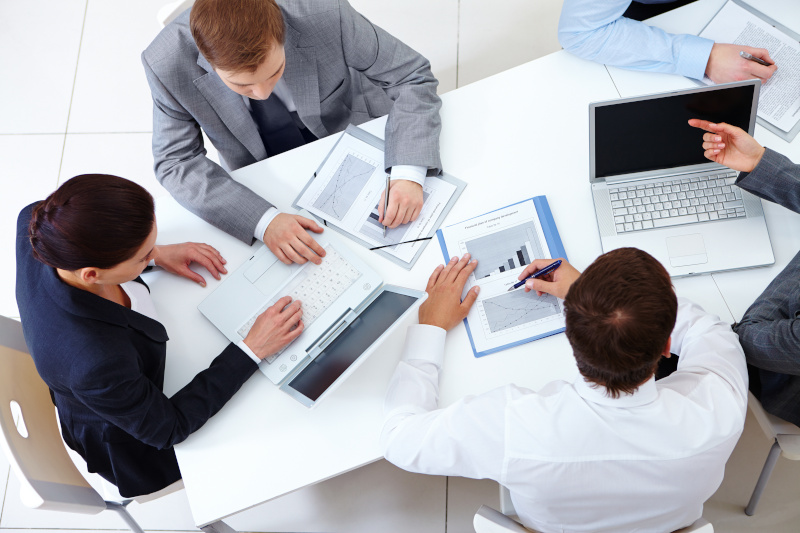 De Lima says another reason is that people don't feel as though they are getting enough from their employer and companies have to become more personable and create "two-way streets" to generate loyalty because workers don't want to deal with automated system-lead hiring processes. Superior Staffing & Services takes all of those factors into account and can offer a personalized experience to every client and every job seeker, while also taking care of the employees.
Superior Staffing & Services offers flexible staffing solutions through temp-to-hire placements, short-term solutions, direct hire, executive searches, workforce and operation management solutions, human resources services, consulting solutions, leadership development, coaching, managed staffing, and more. They offer a holistic experience tailored to clients to ensure the best possible fit is selected.
De Lima says she does this by constantly hunting for the best possible candidates, keeping in touch with people with particularly in-demand skill sets regularly, and creating an environment of trust and honesty. She says before she interviews someone for a position she has already taken the time to research the person and gone through their resume and work experience with a fine tooth comb, so when she interviews them it's more informal. Her main concern is finding out more about their personality, their goals, and overall work styles to ensure they fit. She's also honest with employees about the conditions, culture, and management style they may be walking into. De Lima also believes that "if you can build rapport and trust with employees and understand the things that they have in mind, as far as their goals, I think employers would have a much easier time with recruiting but they also need to focus on retention."
De Lima is quick to realize that clients using Superior Staffing aren't responsible for the retention, she is, and she wants to set Superior Staffing & Services apart from other big-name staffing agencies by treating employees like more than a number and creating a company atmosphere with a positive culture that offers worthwhile incentives above and beyond their paycheck.
It can be challenging to find quality candidates to work in temporary positions, but De Lima says she's been gifted with the ability to entice candidates to make the jump while maintaining her integrity and honesty to both clients and staff. She says, "we're very integrated with the staff and hands-on and I think it's our motto because I've lived on both sides of the fence. So I can speak to what contractors go through, and then I see other contract staff, they feel excluded at times. They don't have the same benefits, they don't have access to the same resources and so what we do is we try to offer all of that and make them feel as if they are permanent employees, or make them feel just as special whether we have them for two weeks or for two years."
De Lima highlights that most of Hawaii live paycheck to paycheck due to the high cost of living in the state, so she offers free financial literacy seminars, free lunch and learn opportunities, as well as many of the benefits not offered by other staffing agencies like company barbeques, Christmas parties, team building activities that include volunteering in the community and much more.
She explains, "I would think in most companies this is all pretty normal protocols, but in the staffing world it's not. It's not something that is a practice. I think maybe people get mailed out a gift card or a Christmas card or something like that, but we really try to build rapport with staff. That builds loyalty, it builds good morale in a place where it may not be so good. I only have so much control over what good leadership looks like. I don't work on these employees' job sites but they will know the difference between what type of leadership style I embody as a staffing agency and what sort of agency they work for… I take my little windows of opportunity and I try to add big input."
Looking into the future, De Lima hopes to make the company a household name in the industry, "I definitely see us establishing ourselves as the go-to company, specifically on the west side. I live in Kaaupe'a Hawaiian Homestead and I'm from Waianae. I love the west side. This is where my heart is, this is where my passion is – to serve the communities, the people, the clients here, so I definitely see us being a well-established native Hawaiian-owned staffing agency on the west side of Hawaii serving all of Hawaii."
AT A GLANCE
Superior Staffing and Services
What: Up-and-coming employment and staffing service with a unique edge
Where: Kapolei, Hawaii
Website: superiorstaffingandservices.com