Summit County Builders Association
Navigating the growing building sector
Business View Magazine interviews Marilyn Hogan, Executive Officer at Summit County Builders Association for our series on Construction in Colorado
With a population of more than 31,000, Summit County, Colorado, has experienced high demand for new home builds in the last decade. Located among the high peaks of the Colorado Rockies, parts of the county are little over an hour drive from the bustling City of Denver.
Summit County has seen housing values skyrocket in recent years, as many wealthy homeowners have purchased second homes in the area known worldwide for its skiing and outdoor winter sports and summer hiking. Others with the ability to work remotely full-time made the decision to move to the area permanently in the wake of the COVID-19 pandemic.
The Summit County Builders Association (SCBA) is a non-profit organization consisting of builder and associate members who conduct business in Summit County. The organization represents its builder members and associate members including vendors, suppliers, subcontractors, and others who support the industry. The SCBA is an advocate for builders with a mission to also promote ethical business practices. Members are also automatically members of the Colorado Association of Home Builders (CAHB) and the National Association of Home Builders (NAHB).
With more than 140 members, the Summit County Builders Association has held its own over the last two years as far as membership numbers, signifying the high level of value that members feel the SCBA provides, especially during a challenging COVID and post-COVID period. SCBA Executive Officer Marilyn Hogan expects membership will likely increase now that the association is again planning in-person events and member meetings.
High demand remains for housing in Summit County's six communities of Blue River, Breckenridge, Dillon, Frisco, Montezuma, Silverthorne and Heeney. As Hogan reports, "We have seen more people move to our county permanently the last couple of years but one of the challenges is the low availability of workforce housing." That is a challenge that the Summit County Builders Association is working on with its members and local and state officials to improve. Hogan adds, "Many of our new builds involve an existing home that is a tear down or a rebuild, as space for new home builds is at a premium."
High demand and sustainable mandates are hot-button topics
Summit County is home to four major ski areas (Arapahoe Basin, Breckenridge, Copper Mountain, and Keystone), portions of the White River National Forest, some Bureau of Land Management lands, and two Congressionally-designated wilderness areas (Eagles Nest and Ptarmigan Peak). Approximately 80 percent of the land in the county is federal public land. All the ski areas are within a 30-mile radius.
The demand for homes in Summit County is significant but so is the demand for renovations. Hogan explains that many second homeowners in the area elected to upgrade kitchens and bathrooms over the past two years as they spent more time in Summit County away from the "bustle" of their full-time home while working remotely.
More recently a group homeowners have rebuilt homes in the region following a devastating string of wildfires near Boulder in December 2021. Besides the natural inflation that increased the cost of rebuilds because of more expensive supplies, recent statewide or local laws aimed at improving sustainability created building codes that required even more expensive builds. For example, the costs associated with certain types of window and insulation requirements have increased. Other mandates necessitate the use of photovoltaic solar panels and sustainable building materials. "We advocate for fair regulations even while supporting sustainability," Hogan says. "Some of these mandates are issues we are looking at with our members.
In some communities in Colorado builders and homeowners who add outdoor heated services around single-family and multi-family homes are charged fees. Hot tubs and such features as outdoor fireplaces, driveways and more make the building process more expensive. Hogan notes, "We advocate for simpler, streamlined approvals and permits and collaborate for cost effective construction methods and materials. Our role is to send communications and as many emails as we can to members to keep them informed and educated. These are busy people and it can be hard to reach them but they trust the information we send is accurate."
Inflation and supply chain issues pose challenges to builders
Not surprisingly, supply chain issues have challenged builder members of the SCBA the past two years. Even now, back-ordering of windows, cabinets, and other supplies builders need are common. That has impacted not just timelines for completed homes but renovations as well. Hogan estimates that it now takes about two years to finish a new home build where before the pandemic a 12-18-month timeline was common.
More recently, inflationary pressures are pushing costs even higher. Lumber and steel costs in particular have increased the cost of building, and thereby the price builders can charge consumers. "We update our members regularly on issues, trends, and any state or federal laws that may be harmful to the industry," Hogan says.
Training the next generation of builders
The Summit County Builders Association and its members understand the importance of supporting the next generation of builders. So effective in Fall 2022 it is investing in Colorado Careers in Construction, an accredited program at Summit High School to help educate students interested in a related career. Between this program and other efforts that SCBA has been involved in over the years, training is offered for aspiring welders, engineers, and other similar skills.
Students can receive OHSA training and participate in courses designed to support careers in plumbing, HVAC, as well as additional areas. The SCBA gives two college or post-high school educational scholarships per year for students who are planning a career somewhere in the construction field, which also includes architecture, landscaping, and more. Hogan acknowledges, "We want to continue expanding this program because we realize how important it is to help support the next generation of builders."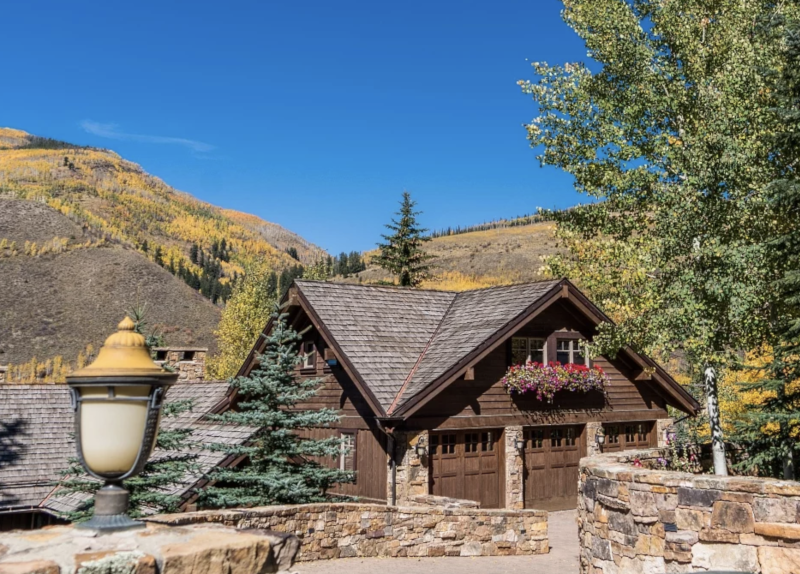 Member benefits
SCBA members have access to many different benefits that allow them to save on goods and services. NAHB members saved a combined $36 million in 2021 alone through all discounts, including new automobile savings with General Motors and Nissan, building materials at Lowe's, numerous brands of rental car companies and industry-related discounts like trade shows, legal services, economic and housing research data, and continuing education classes.
A full range of business management services discounts are available to members, as well as computers and hardware through Dell and office supplies at Office Depot. Members are eligible for shipping, phone, and point-of-service incentives through an expanding list of providers. Hogan says the SCBA leadership is constantly looking for additional incentives as a way to support member businesses and budgets.
Current trends expected to last for 18-24 months
Several trends are in play for the SCBA and the Colorado housing market in the next couple of years:
Prices will rise although may stabilize as inflation cools.
Rising interest rates will also play a role in the possible stabilization of prices as this is likely to cool demand.
Inventory remains low making it harder for consumers to find the home of their dreams.
Summit County will remain a desirable place to live, work and play but space for new homes is at a premium.
A decreasing stock market and potential recession is cooling confidence in the market.
Affordable housing is a major issue throughout Summit County. As Hogan reports, "The trends of rising inflation and interest rates may impact this, but the current level for lower priced homes in the county averages around $500,000."
Because of this, workforce housing is another hot topic as individuals working seasonal jobs or starting a new full-time job aren't able to find affordable housing or rentals. Local governmental entities have created moratoriums for rental properties, which is cooling the market for homebuyers who may need to rent their property to support mortgage payments. Hogan shares, "The building industry has become more complicated with new regulations and roles to follow that are regularly changing. The Summit County Builders Association will be here to support our members and help them navigate the current environment, whatever it may be."
AT A GLANCE
Summit County Builders Association (SCBA)
What: State-based trade association for builders and associates
Where: Frisco, Colorado
Website: http://www.summitcountybuilders.org