Virginia Transit Association
How Virginia is leading the evolution of public transportation
Recognizing the need for reliable transportation options for a growing economy
Before the pandemic over 500,000 trips were taken on public transit in the Commonwealth every day, and public transportation generated over $4.8 billion in economic benefits every year helping to create/sustain over 28,000 jobs. Transit ridership across the state was trending upward… then the pandemic hit.
Since then, every mode of transportation has had its own challenges in returning to normal.
For drivers, high fuel prices and inflationary increases in the cost of goods (tires, brakes, etc.) and services (insurance, mechanics) have made the operation of an automobile expensive. Supply chain challenges have also made maintaining or upgrading one's vehicle difficult if not outright impossible.
For public transit, our current challenges arise from staffing shortages (primarily from operators or mechanics), supply chain issues, and changing travel patterns (either temporary or permanent). As vaccination rates increase and the pandemic wanes, these challenges have spurred Virginia's public transportation systems to become more innovative, flexible, and creative.
But…it doesn't take much to notice that Virginia's public transportation network is not your parents' old mass transit system. Just get on any bus in Richmond, Virginia and you will probably notice two things. The first is that the public has returned to public transportation and the second is that no one will ask you for your fare.
If you were to compare ridership to pre-pandemic numbers, the metric that everyone is using to figure out if transportation (including planes, trains, buses, and automobiles) is returning to "normal", you might not ever know that the pandemic happened in Richmond.
For FY 2022, the Greater Richmond Transit Company's (GRTC) ridership is on pace to exceed its pre-pandemic ridership (FY 2019) by nearly 4 percent! One of the reasons for GRTC's great ridership growth is partly due to an innovative program created in 2020 by then Governor Ralph Northam and the Virginia Department of Rail and Public Transportation (VDRPT) called the Transit Ridership Incentive Program or TRIP.
The TRIP program, which receives about half a percent of every state transportation dollar, allows DRPT to support two types of programs that are normally very difficult to fund through traditional public transportation capital or operating grant programs – multi-jurisdictional regional routes and reduced or zero-fare programs.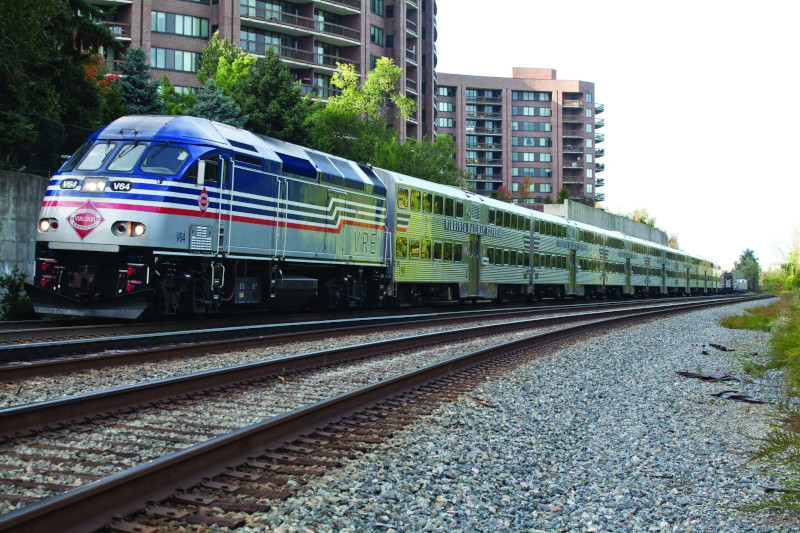 Before the pandemic, there were more academic case studies written on transit systems attempting zero-fare programs than transit agencies actually operating zero-fare programs.
As the pandemic spread, stay-at-home orders were issued, infection transmission concerns rose, and transit ridership plunged — the leadership at GRTC realized the importance of the essential worker (including several hospitals and healthcare facilities) who relied on their system to get them around and decided in March of 2020 to go zero-fare. Thanks to COVID relief funding GRTC was able to maintain zero fares until they secured a TRIP grant to maintain zero fares through FY 2025.
In fact, Virginia DRPT is using the TRIP program to also support zero fare programs in Alexandria (DASH), Southwest Virginia (Mountain Empire Older Citizens), Charlottesville (Charlottesville Area Transit), Fredericksburg (FRED), and a reduced fare program in Fairfax County (Fairfax Connector).
The TRIP program is also supporting three multi-jurisdictional regional routes operated by Hampton Roads Transit, Petersburg Area Transit, and Greater Lynchburg Transit Company.
The expanded access that zero-fare has afforded riders to jobs, workforce training, and childcare has been invaluable to employers and businesses as well as to the riders themselves.
But innovative zero-fare is not just limited to the TRIP program recipients.
A return-to-office rate of 41 percent in Washington, DC, a hub of our federal workforce, is lagging many other regions across the nation in having workers return to the office. As part of their own innovation,
Virginia's commuter rail service Virginia Railway Express (VRE) is going zero-fare system-wide for the month of September and for select stations in October. For commuters who are tired of driving in the 2 nd worst traffic in the nation, this will be a great opportunity to give rail travel a try.
Speaking of VRE, Virginia is also betting big on passenger rail to unclog Interstate I-95 between
Richmond and Washington. In late 2019, Virginia announced that it was purchasing over 378 miles of railroad right-of-way across the state and investing over $4 billion to improve our current passenger trains. This includes increasing VRE service from 32 daily trains to 49 daily trains and expanding Virginia's state-supported Amtrak trains by 53 percent. Combined, Virginia's VRE and Amtrak trains remove the equivalent of nearly 1,000 lane miles of traffic each year. This project is underway and expected to be completed by 2030.
Going zero-fare and buying rail corridors aren't the only ways Virginia's transit systems are getting creative. The Commonwealth's second largest transit system, Hampton Roads Transit is going where no transit system has gone before.
In July of this year, Hampton Roads Transit (HRT) launched an app-based micro-transit test pilot
program in parts of Newport News and Virginia Beach where there is limited or no fixed route transit service. Similar to popular ride-sharing services, for $2 a rider can use HRT's mobile app to order an on-demand ride in one of HRT's passenger vans to travel anywhere in the designated zones, including connections to other transportation modes.
This is a great way to expand the reach of efficient public transportation outside of areas where there isn't the density and scalability to support frequent fixed-route service.
The final way that transit is evolving in the Commonwealth is by looking toward the future.
When almost 15 percent of your workforce-aged population and nearly 1 in 4 driving eligible Virginians between the ages of 16 and 34 don't have a driver's license, it is important to not only look at public transportation and how it can benefit our communities today, but also how transit can be a driving force to attract the workforce and businesses of tomorrow.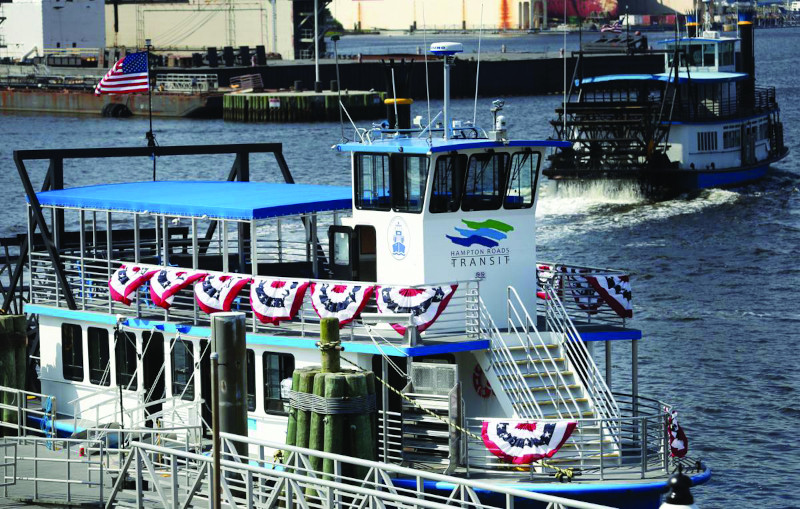 Two of the main factors for Amazon's decision to locate their 2 nd headquarters in Virginia were our qualified workforce and the accessibility of a multitude of public transportation options from Arlington Transit, Metro, Virginia Railway Express, and Amtrak to their new headquarters. Amazon's decision opened a lot of eyes among the business community and elected leaders about the importance that public transportation plays in attracting and building a 21 st Century economy.
An example of Virginia's effort to look ahead is VDRPT's Transit Equity and Modernization Study. This unprecedented two-year study took a far-ranging, holistic, and comprehensive approach to view public transit from the bus stop to the CEO.
A couple of needs that have emerged from the study so far are the shortage of "last foot" facilities (sidewalks, crosswalks, streetlights) connecting to the state's 15,000+ bus stops along with the lack of first-world features at those stops such as seating, shelter, and real-time arrival information. This study also conducted the first statewide review of how to begin transitioning Virginia's 2,148 diesel and gas-powered transit vehicle fleet from carbon-based fuels to zero-emission technologies.
While the data and information that the study provided are certainly mind-opening and a little bit
daunting, it is the first step toward making wise investments to build a world-class transit network. In that regard, Virginia is showing the nation how to evolve, innovate, and adapt to better serve our communities.
Public transportation in the Commonwealth is not only positioned to come out of the pandemic stronger than before, but we're well positioned to serve as a foundation to help build a robust, diverse, and green economy of tomorrow.
AT A GLANCE
Virginia Transit Association
What: The Association responsible for educating, advocating, and overseeing Virginia-based transport issues
Where: Richmond, Virginia
Website: https://vatransit.com/