Robinson, Texas
Now is the time for change
Business View Magazine interviews representatives of Robinson, Texas for our focus on Economic Development in U.S. Cities
With a population of 12,00 residents, the City of Robinson, Texas is one of McLennan County's fastest growing communities. Strategically located on U.S. Route 77, it's only six miles south of Waco, 90 miles south of Austin, and 90 miles north of the Dallas-Fort Worth metroplex. Robinson is the ideal place to raise a family, as it has access to the amenities of those larger cities but with the added benefits of less traffic and lower living costs. It's a wholesome city where residents are more than happy to encourage a positive community spirit.
"We're small with a calm lifestyle, but we still have a bit of everything from big pieces of land with horses to smaller residential homes," shares Craig Lemin, Robinson's City Manager. "When I first moved here someone told me, 'When you're in the big metropolitan areas, the focus is on business advantages, but out here, the focus is on connecting with others'. Business is important, but people are still interested in each other. It's not all about strategy; I think that's a real positive, it allows us to have a strong sense of community. Many of our residents have lived here from the day they were born. Same with their parents and grandparents. At the same time, we do have a mixture because we're also seeing new people moving in."
Mayor Bert Echterling is one of those residents born and raised within the city borders. He shares, "Robinson is home. I tried to get away, but I just can't force myself to leave. I keep thinking: if I move, where am I going to live that's better than here? Our location is great for getting to the interstate in any direction and with US 77 running through the middle of our city, it's easy to get around county in about 25 minutes."
This strategic positioning is a main contributor to Robinson's steadily growing population. In 2021, about 110 homes were added to its housing inventory to accommodate the community's three percent population increase. Lemin believes this percentage could potentially increase further as more industries move into the area. There are other factors as well. He explains, "Fort Hood, the United States Army post just an hour away, always has military personnel processing out who want to live in the nearby area. The Greater Waco Chamber of Commerce, along with the Texas Workforce Commission, work hard to get some of those people to move up here." Lemin appreciates that a slow and steady increase in population is more stable than an "overnight explosion."
Many of Robinson's residents, whether new or lifelong, commute to work in Waco or surrounding areas. The community's proximity to major roadways allows for fast and easy travelling to nearby technology companies like L3Harris Technologies in Waco, a 20-minute drive north of Robinson. Over in McGregor, just 33-minutes away, Elon Musk's SpaceX Rocket Development Facility also employs some Robinson residents. Despite the many commuters, there are a lot of employers within the city. The Robinson Independent School District is one of the largest, along with Brookshire's Food & Pharmacy.
The Greater Waco Chamber of Commerce leads regional economic development in ensuring residents have access to employment opportunities within their own communities. The Chamber also partners and staffs the non-profit Waco Industrial Foundation (WIF). The foundation was formed in the mid-1950s with economic development in mind. Kris Collins, Senior Vice President of Economic Development for the Chamber explains, "The way WIF works, is we acquire and hold land, then develop it specifically for the purpose of attracting industry to generate new jobs for the marketplace while also expanding the area's tax base. It's different than a private developer who comes in to develop a property for profit. The foundation is driven to help create prosperity across the community."
In 2013, the Foundation purchased 635 acres at the southeast corner of Interstate 35 and South Loop 340/State Highway 6. The goal is to have commercial development in the front with light industrial in the back. Currently, 35 acres are under contract for a speculative warehouse development and there is also potential for some multi-family housing too. Although Collins specifies that these residences would only be for those working on the property, as opposed to a single-family housing development. She notes, "The city and the foundation would love to see this Robinson Business Park developed as quickly as possible. Robinson has done a fantastic job of implementing a Tax Increment Reinvestment Zone (TIRZ) to aid in developing the property. Now, we just need infrastructure like road access into the site to really spur things along."
Another of the chamber's key focus areas is education, including workplace training. McLennan County has 19 different public-school districts, as well as Baylor University, Texas State Technical College (TSTC) with 10 campuses across Texas but headquartered in Waco, and McLennan Community College (MCC), which partners with Texas Tech University (TTU) and Tarleton State University to offer joint programs. For parents of school age children, there are many options to choose from like smaller school sizes in rural settings or mega schools in urban environments. The chamber works with all students, especially those in high school, to ensure a strong future workforce.
As examples, Collins describes two ground-breaking academies: "The Greater Waco Advanced Health Care Academy (GWAHCA) offered by the Chamber, the local health care community, and Waco Area School Districts. It helps students in grades 10 to 12 enter the medical profession. The other is the Greater Waco Advanced Manufacturing Academy (GWAMA), a collaboration between the Chamber, the Waco Business League, TSTC, and local manufacturing businesses. It's focused on technical career opportunities for those in grades 10 to 12. These two programs really allow us to help kids build strong career paths within key industries, which in turn boosts the local marketplace."
Insituform Pipe Lining Technologies is one manufacturing business that's been essential in improving Robinson's water and wastewater infrastructure. The first wastewater system was installed in the late 1950s using clay lines. Over the past five years, the city has worked with Insituform to perform a process called pipe bursting. "They pull in a new bigger pipe through those old clay pipes. It's continuous from manhole to manhole, so there's no going through roots and things. They've been working with us for a pretty good price and done a really good job," says Lemin. "In our oldest area, where we had the most wastewater problems, all the sewer lines have been replaced. Insituform has been a good partner, helping us take care of years of infrastructure problems. We can now focus our dollars on expanding the business park's infrastructure." Mayor Echterling adds, "The completion of that project has also accelerated the number of repairs we're able to perform. It's opened-up some different areas for future growth too."
There are many valuable players contributing to the community's progress. Jed Walker of Walker Partners, gives a testament to his company's long-term relationship with the city. He shares, "We've had a great working relationship with Robinson for more than 30 years, we've been fortunate to have had the opportunity to help them with their water projects and continue to expand that infrastructure. Both the former administrations and the current administrations have been excellent to work with."
Robinson's recreation options are always growing as well. The centrally located Peplow Park is popular with everyone, especially school-age children. There is also the Youngblood Park, home of Robinson's Little League, and the George W. Bush Little League Leadership Training Center in Waco, a short 9-minute drive away. Then there's Baylor University's men's basketball team, the Baylor Bears, who are the current men's national champions. A new addition to the sports offerings within the community, is the Heart of Texas Shooting Center (HOT), which opened in mid-March of 2021. Beyond Robinson's borders, there are the Brazos River Trails along the Brazos River and beautiful Cameron Park in Waco that houses the Cameron Park Zoo.
Looking to the future, Lemin shares, "There's a real strong sense of working together as a region here, as opposed to each of us standing alone. We take advantage of what everybody has to offer and I would like to see that continue. I also want to see movement on the Robinson Business Park because that will be important for the community. Continuing to build residential developments is vital too, along with the hope of maintaining our small-town feel."
Mayor Echterling agrees, and believes positive change is in progress. He emphasizes, "Build and Grow while maintaining our small-town feel. Living in Robinson my whole life, I like the rural atmosphere while being close to regional venues. Robinson is open for business and we have plenty of space to do that. In order to push and grow we are aggressively improving our infrastructure and focusing on key areas within the city." From Collins' perspective, she is just glad to partner with a city like Robinson, which understands the need to expand. "That's not the case everywhere," she says. "This is certainly an area that is ripe for growth."
AT A GLANCE
Robinson, Texas
What: A fast-growing, family-friendly community; population 12,000
Where: Part of McLennan County in east central Texas
Website: www.robinsontexas.org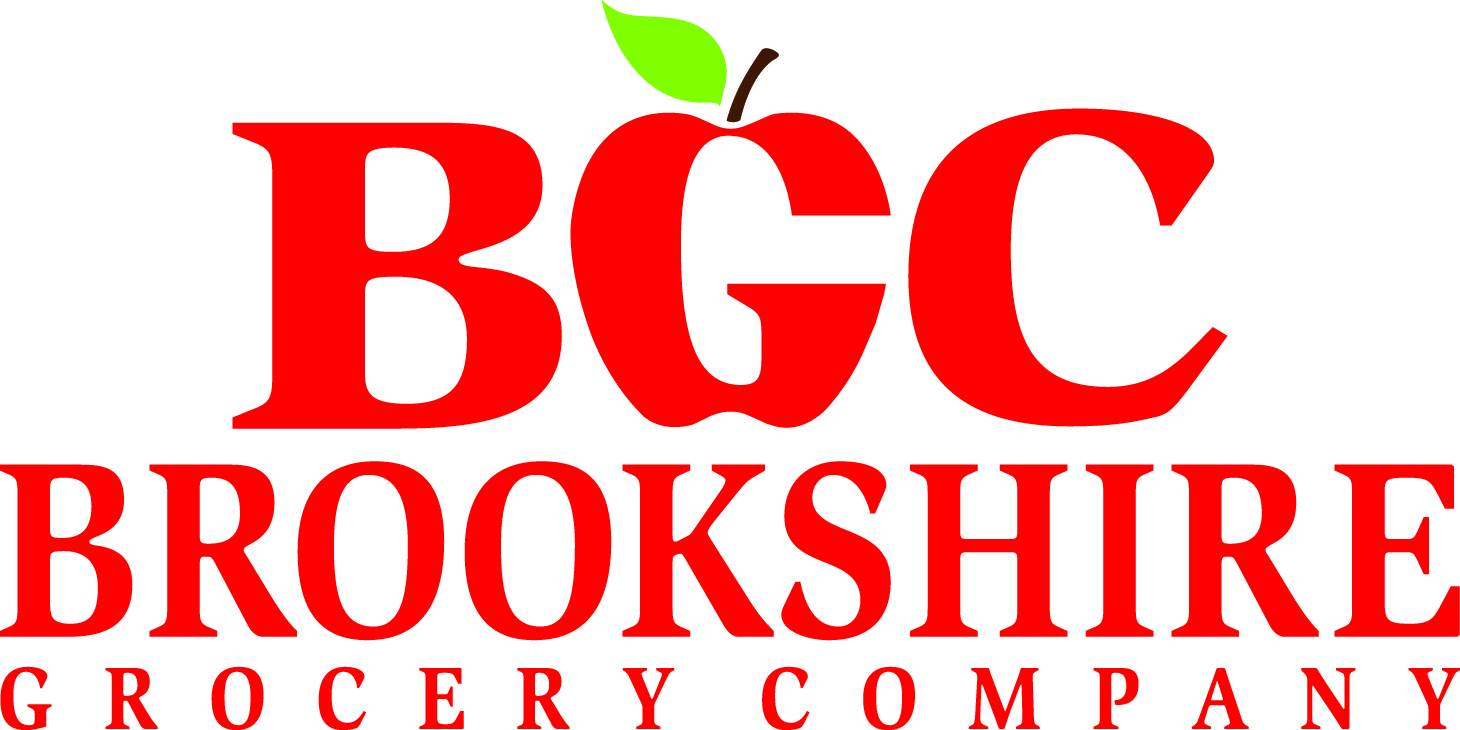 Brookshire's – brookshires.com
Brookshire Grocery Company is a regional family-owned retail grocer that employs 19,000 individuals and operates 202 stores in Texas, Louisiana, Arkansas and Oklahoma. The company's five distinct store banners have built solid reputations for friendly service, cleanliness and strong community support.
The company is a certified Great Place to Work, was listed in Fortune as one of 15 best large retail workplaces and has received industry recognition for community impact and Diversity, Equity and Inclusion efforts.
During the pandemic, BGC committed more than $1 million to food banks and established a $1 million scholarship endowment at 44 colleges and universities in its market areas. The company has raised more than $8.25 million for charitable causes through an annual benefit golf tournament and two epic road races.
Almost a century since its founding, BGC is guided by core values that reflect the impeccable principles of founder Wood T. Brookshire, who opened the company's first small store in Tyler, Texas in 1928.
A proud community partner, BGC is committed to serving and growing with communities that support its stores.
For more information, please visit our websites:
www.brookshires.com | www.super1foods.com | www.freshbybrookshires.com | www.spring-market.com | www.reasors.com