RM of St. Andrews, Manitoba
Blessed with the best of life
Business View Magazine interviews Lisa McLean, Economic Development Officer for the RM of St. Andrews, Manitoba
Welcome to the Rural Municipality of St. Andrews! Part of the Interlake Region of Manitoba, the RM is a picture-perfect gem, situated along the Red River between Lake Winnipeg and the City of Winnipeg. Many of the 12,000 residents live in the southern portion of the municipality, commuting to the nearby urban centers of Winnipeg or Selkirk to work. Several charming communities, including Lockport, Petersfield, South St. Andrews, and Clandeboye make the RM a wonderful place to visit and call home.
In its early settlement days, the Red River was an important means of transportation and much of St. Andrews' history can be seen along River Road. Originally, the parish of St. Andrews was situated between two major fur trading centers of the Hudson's Bay Company, Lower Fort Garry (near present-day Selkirk) and Upper Fort Garry (located in present-day Winnipeg). St. Andrews Anglican Church is one of the RM's most well-known historical sites. Built in 1849, it is the oldest surviving stone church in Western Canada and was designated a national historic site in 1970. Its distinctive steeple and Gothic Revival architecture make it instantly recognizable and a treasured legacy for the community.
Today, there is a wide variety of economic activity in the area. The north and central portions of the municipality are actively involved in agriculture and farming and have been for generations. Many small and large family farms produce several varieties of cereal grains and oilseeds. There are also livestock producers. An abundance of small and large manufacturing firms also operate close to Winnipeg and Selkirk and employ RM residents. These include Gerdau a multi-national company. The century-old steel mill is one of the largest steel manufacturer and metal recyclers nationally and is located in both St. Andrews and Selkirk.
The municipally-owned regional airport is another great asset to the community from an economic development and tourism perspective. St. Andrews Airport is the second largest in the Province and St. Andrews Industrial Park is the site of many businesses in the aviation and other industry sectors. The airport is also home to one of the largest flying clubs and flight training centres in Manitoba.
Lisa McLean, Economic Development Officer for the RM of St. Andrews, describes the municipality as "an attractive bedroom community of Winnipeg with the city's bustling downtown district only about 15 to 20 minutes away. Our northern area is largely agricultural with a lot of home farms, some charming small communities, and a significant seasonal resort area around Lake Winnipeg."
RM of St. Andrew's residents don't mind the short commute to Winnipeg for work, where there is a lot of employment in professional services, such as the medical and legal fields. After a day in the office, they're happy to return home to a small acreage in the municipality where they can enjoy the relaxed rural lifestyle.
High-speed internet is currently available throughout most of the southern area of the municipality. And the RM administration has just signed a contract with Valley Fiber, a company that is investing $9.5 million into bringing broadband to the rural northern communities, like Clandeboye and Petersfield, and where the seasonal cottages are located. Very good news for current residents and people considering a move to the locale.
According to McLean, "One of the trends we're seeing is people becoming full-time residents at what were their former seasonal homes. Especially during COVID, people were wanting to get out of the cities and were renovating the cottages into four-season residences. Many of the long-time family cottages now have the third generation coming in. So we're looking forward to that younger demographic bringing new life and vibrancy to our communities."
A significant number of tourists visit the RM to take advantage of the natural beauty and outdoor activities, especially along Lake Winnipeg. As well as Lockport, where a two-year, federal public works project is underway to increase the decking width on the bridge for vehicles and pedestrians. The RM will build on this to enhance the area with more public space access and connectivity. At  each end of the bridge are popular federal parks with pelicans and excellent world-class fishing.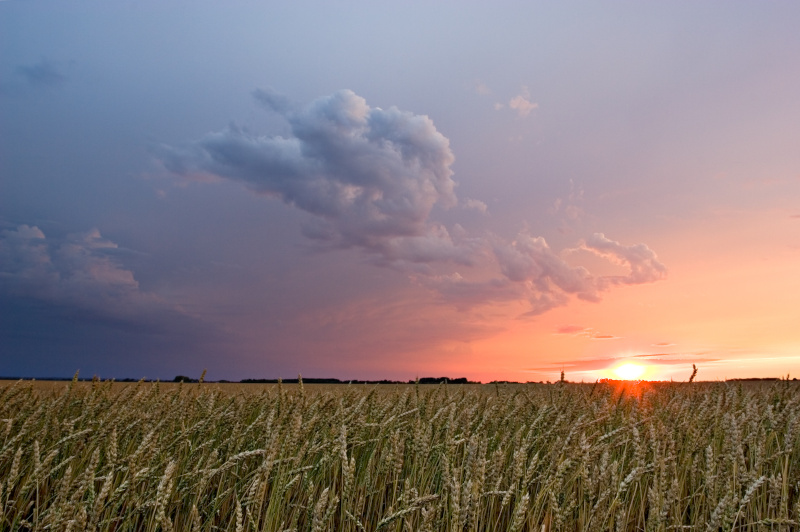 Plans to increase a more diverse housing stock are well underway. As McLean reports, "We have a several private developers who are looking at creating residential lots. And we just completed a new sewer system, capable of servicing 1800 homes in the south end, where we're trying to create more density. A high percentage of our inventory is single family dwellings. So we're looking at areas where we can create diverse types of housing that's affordable. We're certainly planning for how people can age in place, and also to have young people and families start out here. There is a lot of potential for growth."
Citizens of all ages have lots of options for keeping active, including about 11 recreation/community facilities throughout the municipality. Two are owned by the RM and the rest are clubs owned and operated by the communities themselves – each with its own unique and engaging programming for their particular settlement area. For education, the RM of St. Andrews belongs to the Lord Selkirk School Division and has four excellent schools, with post-secondary options nearby in Winnipeg.
Looking three to five years down the road, McLean shares, "We're pretty focused as a municipality on where we want to go. Most important are sustainability and density – to create that housing inventory that we need for everybody. We're always looking at green initiatives with regard to waste reduction and how we handle waste in the RM. We're trying to be really proactive. We just completed a waste audit looking particularly at our types of waste and recycling, that's a definite priority. Infrastructure-wise, there are always road projects going on to upgrade and maintain routes throughout the communities and those will continue. As well as recreation programming. We've just awarded a tender for a Recreational Master Plan for the municipality, so I think we're going to get some good direction and ideas for program development from that."
There is no doubt that the Rural Municipality of St. Andrews has much to offer people wanting to get away to a place that's not only blessed with beautiful lakes and rivers and fresh air, but close to urban amenities, and yet still peaceful and quiet. The best of all worlds.
AT A GLANCE
Rural Municipality of St. Andrews, Manitoba
What: A beautiful, friendly municipality; population approx. 12,000
Where: Ten minutes from Winnipeg, Manitoba
Website: www.rmofstandrews.com
DD West LLP – www.ddwestllp.com
DD West LLP is a progressive, cutting-edge law firm serving provincial departments, provincial crown corporations, municipalities, quasi-municipal entities and other public sector clients throughout Western Canada and Northwestern Ontario. No matter how diverse or complex the issue, our team of capable and committed legal advisors provide timely practical solutions to protect the best interests of our clients.
Our collective knowledge and experience makes us trusted advisors on a wide variety of municipal law related issues. We regularly assist our clients with litigation and administrative tribunal matters related to municipal law. Our seasoned lawyers have dealt with disputes before all levels of the courts, as well as Municipal Boards, Public Utility Boards, Human Rights Commissions, Environmental Commissions, and other boards of revision and commissions/tribunals. We also advise on large and project-based matters such as environmental reviews, complex structures, and amalgamations.
Our office is technologically proficient and we frequently serve our clients via web-based meetings and conference calls to maximize time usage and minimize unnecessary travel costs. Our extensive track record in providing leading legal services in Manitoba and Western Canada for over 30 years proves the benefits of DD West LLP as an asset to any municipality.
We look forward to working with you!