Riverside Lions Estates and Seniors Residences
Because we care
Business View Magazine interviews representatives of Riverside Lions Estates and Seniors Residences for our focus on Aging and Healthcare in Canada
In these uncertain times, we can all use a little extra care and companionship. This holds especially true for the elderly and disabled citizens in our communities. In the St. Vital area of Winnipeg, Manitoba Riverside Lions Estates and Seniors Residences offers affordable, quality housing for seniors and adults living with disabilities. The attractive dual facility consists of two adjoined buildings – offering independent living apartments on one side, and assisted living and supportive housing on the other. The non-profit residence complex was founded by the Riverside Lions Club, longstanding members of Lions Club International, the worlds largest service organization with more than 1.3 million members around the globe. The Riverside Lions Club continues to be actively involved with both buildings.
With a variety of services and needs to fulfill, skilled and compassionate employees are a necessary component of the day-to-day operations of Riverside Lions. Samantha Quiring, Facility Manager shares, "The staff work in both buildings and we work united as a team. We have about 52 staff and many of them have been here for longer than 10 years. That really helps because our tenants are here for so long. Our staff build these good relationships with the tenants and create a trust and understanding, while maintaining their dignity and supporting their needs."
The 48 supportive housing residents, and those living in the 27 assisted living and 130 independent living suites, are often referred to as the Riverside family by the employees, who Gilles Pambrun, General Manager, describes as, "the best staff in North America, if not the world."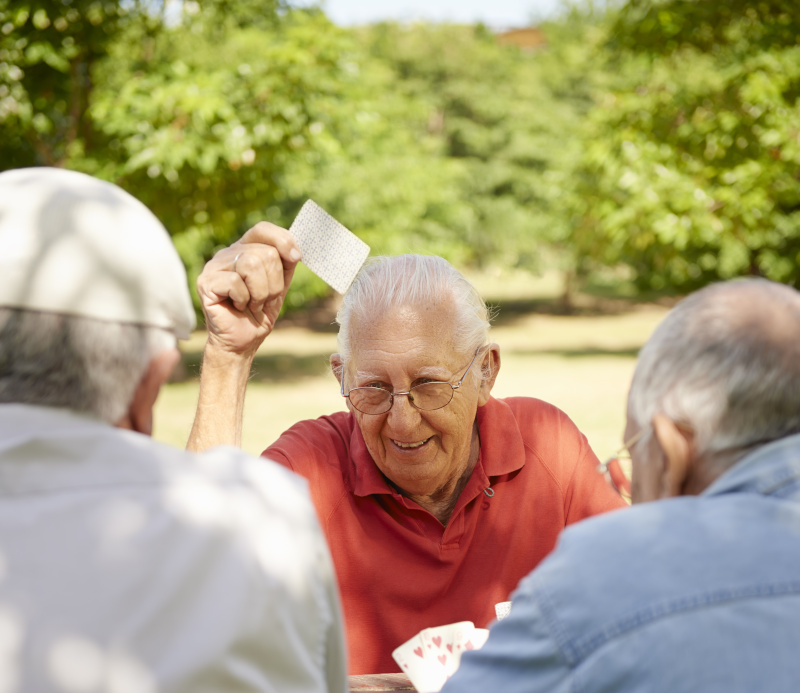 The early days of COVID-19 brought a new set of challenges to the facility, as staff at all levels scrambled to find ways to keep everyone safe. Taking direction from the Winnipeg Regional Health Authority and the provincial officer of health, Dr. Roussin, was not always easy, due to supply shortages and rapidly changing information. As well, the rules and guidelines for the two buildings were sometimes conflicting, making it difficult to meet the needs of all residents.
"We have a tenant on our independent side who is 106 years old," Quiring explains. "We provide a lot of services on the independent side, like what we do in assisted living, but at an additional cost. The challenge came because we share staff; there are rules we had to enforce in the long-term care, that weren't necessarily enforced in a normal apartment or senior complex. Our main goal was trying to continue these services for our tenants, as well as making sure that our staff were safe, things were cleaned, and really keeping all these services going with the number of employees we had. That was the biggest challenge to begin with and ultimately led to us hiring more people."
Understanding the importance of socializing prompted the Riverside staff to find innovative ways to allow safe, distanced visits among tenants. Creating visiting areas became a priority, as Quiring reports, "We had to establish outdoor visiting areas for our tenants in both buildings. All our common areas in the buildings were closed off from the public and only our tenants were allowed to utilize those areas. We built dividing walls, so we could still get the allowed number of tenants in there, while making sure we were maintaining the six feet distance. It created an area where our residents were still able to socialize and get out of their apartments in a safe and sanitary environment."
Additional staff were hired to disinfect all high contact areas in both buildings several times daily, as an added precaution. A new cleaning product, known to be effective against COVID-19 was introduced, along with additional supplies, since everything had to be sanitized between suites. "We even went a step further and purchased a fogger," says Quiring. "It's a product that the FBI uses that kills bodily fluids, bacteria, things like that, and it's 100 percent effective against COVID-19. We purchased that just in case we did have a case, so we could fog and disinfect the air in all areas."
As an extra safeguard, Riverside halted in-suite visits with family, even when guidance from the regional health authority allowed it. Instead, families were allowed outdoor visits and use of the visiting rooms. "We're fortunate because the families were understanding and really worked with us," says Quiring. "Some other places had it a lot worse. For us, the families were very supportive and really helped us keep the flow of traffic in the building down."
Daily screening of staff was mandated, but the facility did more to protect the residents. Candida Hill, Riverside Lions Operations Manager, recounts, "We purchased uniforms for our staff, especially the ones that work in close contact with the residents. We paid for them, but we also realized that one of the other things we could do was to have the uniforms remain in the facility and be washed here. Everything that could transfer, we tried to control to the best of our ability and the uniforms was a huge effort in making sure that the residents were staying safe." Having hardworking staff who are on board with safety procedures is one reason that Riverside proudly reports they've had zero cases of COVID-19 in either of their buildings.
Hill emphasizes, "Our staff were amazing. They wanted to keep our residents safe. Family wasn't just a word we used lightly; it became true. They wanted to be able to come to work and feel safe, so they bought into the uniform rules and understood why we were making it so strict. We had constant staff meetings to remind them that even their private lives matter when they work in a care home." Although Riverside worked hard to make their own staff feel appreciated, Pambrun shares his frustration over the lack of public acknowledgement towards staff in care facilities. He notes, "One of the most difficult things for our employees is that they were working long hours, and the media kept thanking the nurses and the doctors, which was right, but never did they say anything about long-term care, or tenant companions."
The financial consequences of the additional spending on COVID-19 safety measures, and unfulfilled government promises, has been a bitter pill to swallow. According to Pambrun, "Last year for the supportive housing and the long-term care home, we actually spent $84,000 just on preventative measures. The government promised us that money back, but we haven't seen it. I can assure you 2020 was a struggle for us because we are a non-profit. That extra $84,000 we put out resulted in us not being able to fix some air conditioning, some heating, a boiler. That has been a real struggle."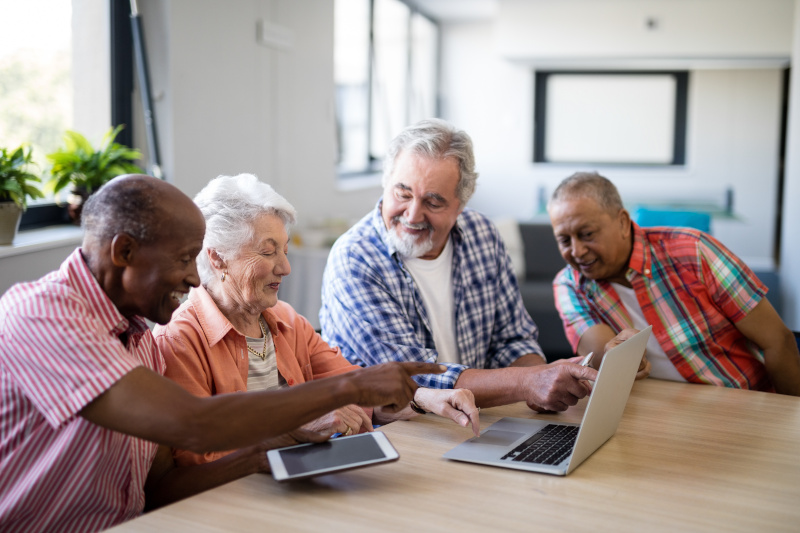 Riverside Lions relies on fundraisers and support from companies like PDF Mechanical & Electrical Ltd., who Quiring says, "Have helped us out many times when we are in a jam. When we needed temporary walls put up, they were there in a heartbeat. They've also given us lots of money for fundraisers, staff appreciation, they've been great in that aspect. National Industrial Communications Inc., Freedom Fire Inc., and MJ Electrical have also been huge supporters of ours."
With all residents fully vaccinated, and staff getting ready for their second dose, Riverside is preparing to move forward. A four-to-six-year waitlist for the independent living suites, and up to four years for the assisted living, means there is no shortage of residents to keep the buildings filled to capacity. Upgrading the facilities and adding features that will enhance the quality of life for residents is always on the agenda. Plans include improvements to the HVAC system and gardens.
"That is what we love about Riverside Lions – that we always challenge ourselves to do things better and think of what we can do to improve," says Hill. "We are always looking to the future to make sure this is still a place that people want to live, and has the upgrades that people are entitled to." With a newly added gym on the independent side, and a newly renovated hair salon on the supportive housing floors, residents will be able to enjoy these conveniences close to home. A website upgrade is also underway, making communication with families easier, and sharing the features and offerings of the facility.
"Everything that we do here at Riverside is a team effort," asserts Quiring. "We definitely have to regularly meet and talk things through. We all come from different perspectives and different objectives. We all have different goals, whether it's from cleaning and maintaining the property, or recreation, or wellbeing, or families… we all have different goals and challenges we want to overcome. Just by collaborating as a team, we can meet those objectives in a way that makes sense for our buildings and our staff. I feel like we've done a great job doing that, but it's not one person. It's all of us together."
AT A GLANCE
Riverside Lions Estates and Seniors Residences
What: Affordable, quality housing for independent and assisting living
Where: Winnipeg, Manitoba
Website: www.riversidelions.mb.ca