Res/Title
Here to help
Business View Magazine interviews James Paolino, Esquire, CEO of Res/Title, for our focus on Best Practices in the Professional Services Sector
When it comes to buying a house, there is a vast number of rules and regulations that attorneys, lenders, real estate agents and consumers have to follow and certain steps that must be taken. There are privacy laws and standards that everyone involved must adhere to, but that is not the case for Commercial purchases. There are very few laws governing the sale of Commercial properties. As a result, investing in Commercial real estate for non-professionals can be risky and information not publicly available can often slip through the cracks.
Enter Res/Title, a national title company that has combined the know-how of Commercial real estate title and the security of Residential titles to offer a one-stop-shop for clients to get their deal done quickly, safely and reliably. By combining closing, settlement, attorney and title services, the company is able to keep its pricing extremely competitive. Res/Title prides itself on its transparent process and ability to utilize technology to provide a Residential and, first-in-the-nation, Commercial fees calculator. Companies know what they are getting themselves into before they dive in and, even if something goes awry, there are no cancellation fees because Res/Title knows Commercial investing does not always go as planned.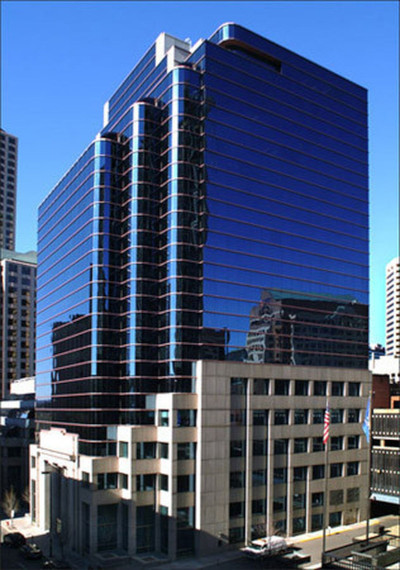 Alicia Sandoval, Esq., National Commercial Attorney, who runs Res/Title's Commercial Division explains, "We provide not just title, but also settlement, closing, escrow and attorney services and we do it nationwide. But while we are a one-stop-shop, we are not one size fits all. We absolutely cater to our clients' needs and adapt our services to comply to state regulations and also our clients' wishes."
James Paolino, Esq., CEO of Res/Title, started the company in 1994 in Mansfield, Massachusetts. At the time he was working for a real estate law firm that didn't match his ambitions. He wanted to expand to other states and broaden his horizons, so he set off to do just that. Paolino recalls, "I opened the company originally just as a smaller real estate venture with title services, and then it took off." After five years, the company was  a booming success throughout New England. "The only thing we were concentrating on was real estate closings," says Paolino, "which was a refreshing relief for lenders that came on with us from law firms that were doing everything from worker's compensation to injury to real estate. So up until 2000, we were pretty much in the New England area."
In 2004, the company went national and by 2008 they were on the rise on the East Coast with 18 different offices. At that point, we were mainly doing Residential," says Paolino, "and after the big crash of 2008 everyone had to get lean and mean because the market changed drastically." Paolino didn't see that crash as a crisis, instead he took the time to take advantage of his resources. He and his son buckled down to diversify and make Res/Title stand out in a way that, even after more than 15 years in business, set them apart from the competition. They created technology that allowed the company to quote their fees online to the lenders. Paolino notes, "That made us national because the lenders now were able to access our technology and get exact quotes when a lot of the lenders at the time, such as Wells Fargo and banks, were doing multi-state work. So a loan officer in Massachusetts could, with our technology, quote Florida and not worry about being in what's called a 'variance cost  situation'. That expanded us to 42 states."
Then Paolino, who had done Commercial titles since 2007, dove into the under $5 million commercial market bringing that technology with him to fill an underserved and disjointed market. The technology made it easy for companies and investors to purchase a Commercial property and know their fees up front and not have to worry about cancellation fees if the deal went south. Today, Res/Title handles all 50 states. According to Paolino, "It caught fire because we knew immediately that we wouldn't be getting the $20 million deals, but there were so many deals in the realm of $500,000 to $5 million that really needed that type of service. Because of our technology, we could actually quote upfront in a Commercial deal, and you can do that online on our website under the Commercial Division button. That means a Commercial broker or a lender knows exactly what the title policy costs, and whether there are mortgage taxes. We can make that Commercial lender much better at their job, by bringing some of the Residential-type program rules and regulations into the Commercial arena."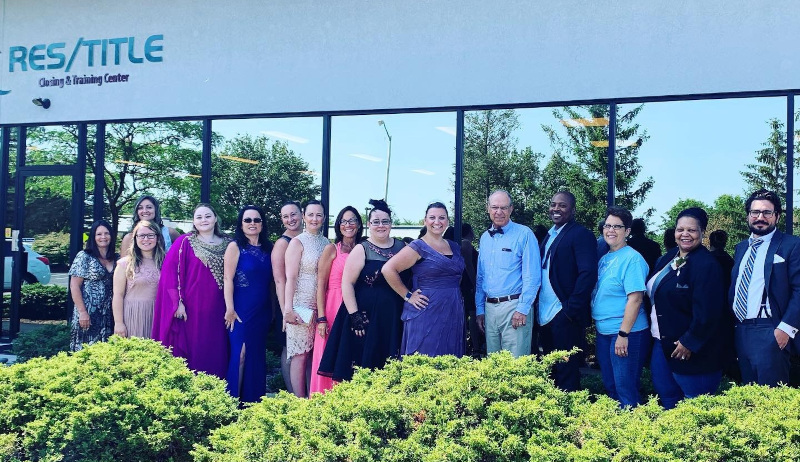 Through the COVID-19 pandemic, Res/Title's technology has kept the business fairly steady because it was already working on a model that allowed for a 'no contact' deal. The company already had a secure document portal with strict security measures in place for both Residential and Commercial titles. They also work with online notaries. Although there are not many laws in place to govern Commercial deals, Res/Title believes many of the laws that apply to Residential titles should also apply to Commercial titles – to keep both lenders' and companies' information secure and transparent to all parties involved, to minimize financial risk or risk of leaked information. Some firms who perform the same service will use web-based emails or web-based file storage and Paolino believes that just because the laws aren't in place doesn't mean non-public information should be easy to access. The 66-year-old admits, "I'm not tech savvy, but even I could hack a Gmail account."
The forethought of the tech-driven company prepared it for the boom in interstate Residential titles and it has capitalized on that during the pandemic. But although Commercial titles are starting to come back, the industry is still a bit shaky. Looking ahead, Paolino has plans in the pipeline to continue making Res/Title an industry leader, including initiatives to help investors take advantage of some casualties of the pandemic by working with them to purchase assets from companies in bankruptcy. They currently work with national lenders and hard money lenders and are getting into deals with more substantial lenders to bring multi-state law firms into the fold to use the Res/Title technology. They hope to help them utilize it for the developers they represent across the country.
Paolino shares, "This program would fit them extremely well, without fearing that their clients are going to get some big fee or bill if it cancels. It is just perfect for them. Once we get a little past this pandemic, when the vaccine is readily available, then people's optimism will go in a different direction." Res/Title has always strived to help everyone in the industry become better at what they do, and by allowing others to access their technology they hope to improve the way the entire country does titles.
Giving back to the community
Res/Title is more than just a company that caters to those who can afford a home or a business, they also want to give those with a tougher lot in life a little help and let them know they are not forgotten.
Res/Title CEO, James Paolino, Esq., grew up near St. Mary's Home for Children in Rhode Island and through his work and life met people who benefitted from the care and compassion shown to them by the Home's employees. St. Mary's was created as an orphanage in 1877, after two couples died that same winter leaving seven children with no one to care for them. Through the years it has cared for thousands of children and is now a not-for-profit agency that delivers treatment programs for boys and girls traumatized by abuse or experiencing psychiatric challenges. They provide support and skills to keep families together and thriving through programs tailored to each child, whether they stay at the home or are treated in out-patient programs.
When Paolino was told about the abused and neglected children who reside there, it struck a chord in his heart and he decided to do something to help them. So, he joined the Board of Directors and Res/Title is now one of the Home's largest supporters and donors. The company also purchases Christmas presents for all the children St. Mary's cares for in the residence, realizing time and time again how the Home has touched the lives of so many in the community.
AT A GLANCE
Res/Title
What: Large independent title and escrow company
Where: Warwick, Rhode Island
Website: www.res-title.com