ProCon
thriving on Florida's construction scene
Howard Lemus: partnerships make the difference
By THOMAS LARK
Associate Editor
BONITA SPRINGS, FLA.––The construction business is rebounding these days, even with the country's ongoing economic challenges.
One such construction business is Bonita Springs-based ProCon, Inc., which for some 20 years now has been a mainstay on the south Florida residential and commercial construction scene. We recently caught up with ProCon's president, Howard Lemus, and he told us more.
"We build birdhouses to high-rises," Lemus quipped. "The birdhouse would be something as small as a small addition or a bathroom remodel. And the high-rise is self-explanatory––a multimillion-dollar project. We do 100 percent of our business as residential."
ProCon has many big projects, as Lemus pointed out.
"Currently under construction," he said, "we have a $38 million multi-family complex. From a permitting standpoint, it is considered commercial. From a layman's standpoint, it would be considered residential: a 164-unit complex. That is our most notable project that we have. From a magnitude of scope, a 164-individual-unit complex with 19 buildings and a clubhouse, site design and everything else. This is on Winkler Avenue and Schoolhouse Road in Fort Myers, Fla. There are one, two and three-bedroom townhome rentals available. They are multi-level. All our projects are in the Florida area.
"We would be considered a family business," he continued. "That is how I would describe the staff. We are approximately 50 employees strong. We have an open-door policy. Every single one of my employees has direct access to me. We believe we are an employer who attracts employees. We pay above the market rate. We believe that everybody's life should improve once they become part of the ProCon team. Once an employee has been here six months, he should be able to look sideways and backwards and say, 'Wow, things have gotten better for me.' What we demand from our employees is accountability. We are transparent with our clients. From estimating through the final close-out, we have full transparency. With dollars and cents, we have full transparency with our estimating and how we come up with those estimates. And we have full transparency with the flow of information."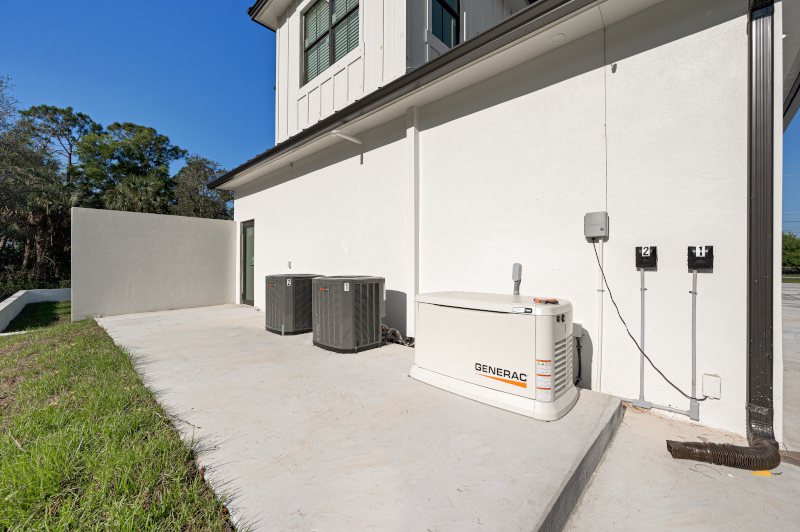 Lemus shared a scenario.
"When we have a new employee, my employee will ask, 'What do I tell the client?'" he said. "The answer is always a very simple one: the truth. If they do not want the truth, they can work with somebody else. From an accountability standpoint, everyone must put in a maximum effort. If there is no maximum effort, then they do not survive in the company. The team that I've been able to build over 20 years has employees that have been loyal for over 20 years."
Lemus says being bilingual puts him in a unique position.
"I have been able to understand the industry," he said. "I have had the experience where I've been able to deal with an entire broad sector of employees. Because I am bilingual, I can relate to those persons having to work with their hands and hot rebar in the sun, and I can also then change my shoes and comb my hair and come into a meeting with geotechnical engineers and nuclear imaging facility site designers. So ProCon does not have an employee or labor shortage or a subcontractor shortage. We never have."
Lemus also discussed the housing shortage and its impact on ProCon.
"We are a thriving business," he said. "We put in the ground approximately 50 homes last year, self-developed. We developed 50 individual in-fill projects. An in-fill project would be labelled a vacant lot purchase within a developed area. We were able to develop between 40 and 50 homes that we developed ourselves and sold.
"Currently," he added, "the market has slowed. The interest rate rise has priced some people out of the market. The first-time homebuyer can no longer afford the $430,000 first-time home with the interest rates at six and seven percent, so we have adapted. And we are now bringing the product to market of $390,000, so what we see is definitely a slowdown but a consistent need of housing still being top priority."
Then there's renovations.
"The breakdown of our business is 43 percent renovations, 33 percent first-time homebuyers' homes being built and 33 percent of the home-rental business," said Lemus. "Renovations is a very unique industry, where we've been able to shine substantially. What we bring into the renovation world is the method and means of the commercial or multi-family world. For example, construction has 16 divisions. When I am estimating or competing with a competitor for the construction or renovation of a home, we come back with a fully disclosed estimate of how we arrived at that number. We don't generate a paragraph or an essay and put a number to it. We give our clients a 16-division formal estimate, and we outline each division. And each subdivision within that division has a line item with a dollar value to it. So the client is able to easily say, 'All right, this is what he's going to charge me for this, and this is what he's going to be charging me for that,' which gives full transparency in the beginning, because of the client changing the scope, which very often is the case.
"You can determine the cost," he added. "It's a really nice way for the client to say, 'I trust him.' They don't have to trust me. They just have to trust my numbers. It's a line-by-line itemization, rather than writing a description and putting a number to it."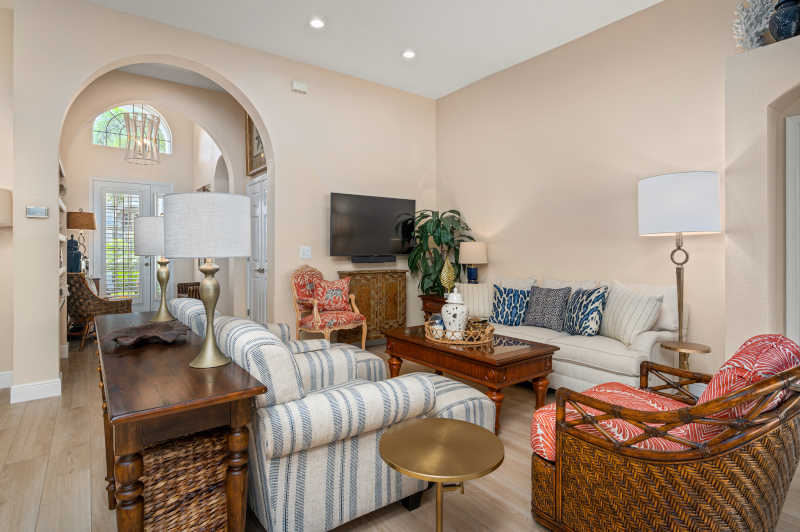 Highlighting noteworthy projects
Lemus cited a community of which he was himself a part for more than a decade.
"My office is at the entrance of that community," he said, "and it is considered the perfect storm for us. It's sad to say that, because my friends are the ones who have suffered in that community. But we had that recent storm, (Hurricane) Ian, and half of the community got flooded out. So right after the storm, we had storm-chasers coming in, and they are the eat-and-run type of guys. They supposedly mitigate the damages and move the demolition, bill the client, collect on the insurance, and then they are never to be seen again, leaving the client behind with a home that is gutted. And now the client has to find a contractor in an area that was devastated by so much flooding. It is very hard to find competent contractors. The definition of a contractor in someone's mind might be one thing, and the way that I operate is a totally different way.
"We have to understand concrete block, dry wall, lumber, assemblies and fire ratings," he continued. "We definitely have to understand all of it. We also must understand business management. We must understand that once that client awards us a job, they awarded us a liability. Until we're done, we have not earned a profit. We've been able to shine right away in those one-on-one conversations with our clients by showing them the fact that we are transparent in our estimating, in our estimates, and we are transparent in the process. And the client knows every step of the way where they stand in that project. So I can say that from Dec. 31 through March 31, we acquired 50 jobs in the remodelling sector inside of one particular community, and we are way over half-completed and should be finishing up within the next month and a half. We have been able to absorb scale, scale up and perform at the highest of levels."
Things getting better
Lemus said lumber prices have come down dramatically.
"It does make a huge impact," he said.
Supply chain shortages and disruptions in the chain in the construction field have also been recent factors.
"We have been affected by supply chain shortages," said Lemus. "They are still in effect. It's not as prevalent as it was before. Overall, things are getting better."
Lemus also expressed his gratitude to community partners for their collaborative efforts.
"The City of Bonita Springs Building Department gets a big shout-out from us," he said. "The City of Bonita Springs should receive a standing ovation from a collaboration standpoint and for its very active, 'What can we do to help?' approach. And in particular, there is the chief building official. His name is Peter Haigis. They have such a well-run outfit."
Here in this second half of 2023, Lemus said his company would continue to keep its collective eye on the ball and stay focused.
"The main focus is sustainability," he said, "that we can continue to serve our current clientele base and that we always strive to find new ways to generate new relationships."
Pelican Roofing – www.pelicanroofingcompany.com
Founder, Ronnie Grigsby, has over 15 years of roofing experience in the state of Florida and a passion for delivering quality roofs with maximum protection and curb appeal to increase property value. We're dedicated to providing exceptional customer service and the best roofing products to home and business owners at reasonable prices. We handle all permitting and will coordinate with insurance companies and inspectors throughout the process. All workmanship and materials are warrantied.
We look forward to exceeding your expectations. Give us a call today to schedule a consultation.