Powermatic Associates
providing effective automation solutions
With the client in mind, Powermatic Associates provides leading industry solutions
There is a consistent theme in how Powermatic Associates operates. With offices in California, Texas, and Singapore, the company has a global reach with a single purpose – providing value for customers and employees.
Powermatic Associates is an employee-owned company that provides effective automation solutions. Since 1972, it has been dedicated to quality and long-term value, with the main goal of meeting and exceeding the requirements of its customers. That means it is consistent in delivering products and solutions that are dependable.
"What we do is help our customers create a product and take it from concept to life," says CEO Frank Nudo III. The company offers a full staff of design engineers who can assist customers with their needs. Powermatic professionals collaborate with client engineers and processes from design and parts supply chain management to the formulation of solutions that will maximize performance.
Powermatic builds print harnesses and power and control panels. It prototypes with 100 percent testing to ensure those solutions and all that it is involved with work to their fullest potential. As a whole, the company focuses on automation, supply, and distribution, working with nearly 100 brands. Among the current products available through Powermatic are panel products, sensors, motion and automation controls, and BUS systems.
Says Nudo, "There are a number of competitors that can provide components. But we go several steps further to offer those value-added services that make the jobs of our customers easier." Among the other company differentiators are top-level customer service, on-time delivery, and trouble-free operations.
With a reputation as a solutions provider. Powermatic Associates has achieved notable growth in recent years, particularly following the onset of the COVID pandemic. That's when customers needed tools and resources required by the various vaccines and needed for required emergency and safety equipment. The demand for semiconductors and smart chips also grew during that time given the emphasis on remote working and productivity.
For these and other reasons, Powermatic increased its work with life science organizations and in the artificial intelligence space. Anything that requires automation and monitoring represents an opportunity for the company. With that in mind, another growing area for the company is automated agricultural and farming processes.
The numbers back up that growth statement. According to Powermatic CFO Rudy Solis, Jr., the company enjoyed record revenue years consecutively in 2021 and 2022. Revenue essentially doubled during those years as the work-from-home trend created a demand for data storage, microprocessor chips for technology devices, and more.
According to Solis Jr., "We've positioned ourselves well for the next few years."
ESOP as a value-added employee model
Powermatic Associates became a 100 percent employee-owned company on January 1, 2018, when former owner and founder Larry Fitzgerald completed a multi-year transition of selling the business to employees upon his retirement at the end of 2017. The ESOP model was actually adopted in 2004 with employee ownership gradually increasing over that 14-year period.
There are many obvious benefits to the ESOP model, according to Nudo III. The first is that it naturally adjusts and defines the morale that employees have because they are stakeholders who benefit financially from performance. As a result, Powermatic works to reward its top-performing employees and individual actions designed to support company success.
To ensure that employee-owners understand all the benefits available to them while working as part of an ESOP, Powermatic creates educational updates and provides training designed to help employees get the most value from their ownership. According to Powermatic HR Manager Thadya Zoraster, these efforts can help inform employees of the opportunities and rights they have. A more informed employee-owner is often a more efficient one as well.
Furthermore, the ESOP model places added emphasis on ensuring new hires are likely to fit the role and model of a Powermatic employee-owner, Zoraster says. As a result, the Human Resources team will use a range of tools and tests designed to match preferred skill sets to candidates.
Obvious financial benefits for employees
Employee owners are well positioned to have a comfortable retirement after working for Powermatic because of the ESOP model, says Solis Jr. The financial "stake" in the company's success helps to replace the former pension model which few employers operate today. Additionally, those funds outpace the retirement savings accrued in a 401K account, which Powermatic also offers to its employees.
"My own experience proves that the ESOP funds grow much faster," Solis Jr says.
The ESOP model also stresses the importance of transparency, which Solis Jr and his fellow executives believe in. Company performance is regularly shared at employee meetings and there is a true feeling of celebration when Powermatic achieves a profitable year. Solis Jr saw the impact himself when presenting profit-sharing awards to colleagues following the last two highly successful years.
"It's just a wonderful feeling to be a part of an event where you can present (financial) rewards to people you work with every day," Solis Jr says. "To see the smiles on their faces and to have the opportunity to celebrate with them is something that makes me proud of the work we do and what we represent."
With those financial rewards in mind, the employee mentality is to act like a vested owner. Because of that, employees are encouraged to share ideas and improvements with their manager and are rewarded for implementing ideas that provide value.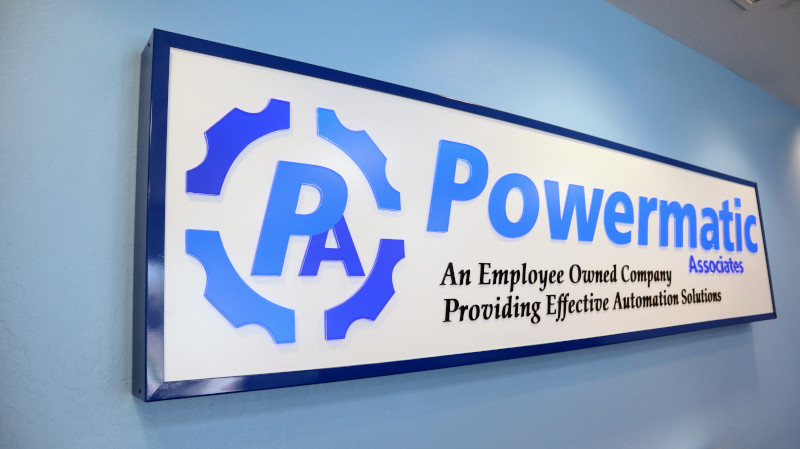 Locations and growth opportunities
Powermatic has four convenient U.S. office locations, in California and Texas. They give the organization the ability to consult and utilize individuals with specific skill sets and expertise from around the country.
Some of its four locations are in the midst of current expansions. Powermatic is adding 6,000 square feet of space at its Singapore location. It will host a Grand Reopening of its Texas location later in 2023 which includes a 12,000-square-foot expansion. The fourth office just opened in Anaheim, Calif. in February 2023. These expansions and openings will help Powermatic to be even more responsive to its customers while addressing increases in demand.
New employee owners will be hired for a full range of positions, including designers, engineers, sales professionals, and other back-office staff.
"Again, it comes down to the value add we provide," Nudo III says. "Right now, some of our suppliers are having a tough time getting parts and we can provide that solution in part because we are sitting on a significant amount of inventory. We are confident that with the growth we are seeing, all of our (team members) at our locations will remain busy."
The most notable short-term goal for Nudo III is to help the company meet certain certifications that will even further strengthen its reputation and position in the marketplace. That includes being certified ISO 9001 as a way to open up new markets and identify sales opportunities.
The ISO 9000 family is a set of five quality management systems standards that help organizations ensure they meet customer and other stakeholder needs within statutory and regulatory requirements related to a product or service. ISO 9001 sets out the criteria for a quality management system. More than 1 million companies and organizations in over 170 countries are certified to ISO 9001.
This standard is based on a number of quality management principles including a strong customer focus, the motivation and implication of top management, the process approach, and continual improvement.
Says Nudo III, "Quality is of utmost importance to our company and our members. I look forward to us taking that next step in our (evolution)."
AT A GLANCE
Powermatic Associates
What: Leading automated solutions company with industry-specific product offerings
Where: Headquartered in California and Texas
Website: https://www.powermatic.net/

Integra Enclosures – www.integraenclosures.com
After the supply chain roller coaster of the past few years, most purchasing agents would agree that finding suppliers you can rely on is paramount to continued success. Integra Enclosures is proud to be that reliable supplier to many around the world.
As America's number one manufacturer of polycarbonate enclosures and a growing provider of stainless steel enclosures, Integra has a lot to offer its customers. Serving OEM clients with top-tier customer service and consistent quality, the company provides the best enclosure solutions to meet its clients' applications.
Each enclosure is precisely designed and checked at every phase of the production process to ensure it meets Integra's standards. This attention to detail and consistent quality makes Integra a valuable partner to its customers. The long-standing and valued relationship Integra holds with Powermatic Associates is just one example of Integra's outstanding loyal customer base.
Integra's superior NEMA rated enclosures are used in a wide variety of sectors including water treatment, telecommunications, alternative energy, and food packaging. Integra's enclosure solutions also include different configurations, multiple sizes, and expert modifications, 'sealing' the deal on every level for its client base.
A leader throughout the pandemic and beyond, Integra made its mission to provide the very best lead times, giving clients the peace of mind to keep growing their business despite industry supply chain disruptions.
Looking to the future, Integra will continue to lead the way on innovation, creating new products and increasing capabilities for its customers.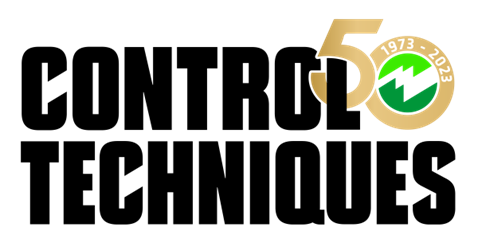 Control Techniques – https://acim.nidec.com/drives/control-techniques
Control Techniques, a Nidec brand, boasts 50 years of expertise in manufacturing AC, DC and Servo drives for motor control applications. Their products are used in Industrial Automation, HVAC, Pumping, and Material Handling, focusing on reliability and sustainability. Count on Control Techniques to deliver innovative solutions that optimize commercial and industrial processes.