Planet 13 Holdings Inc.
Cultivating good vibes
Business View Magazine interviews David Farris, VP Sales and Marketing of Planet 13 Holdings, Inc., for our focus on Growth of the U.S. Cannabis Industry
When it comes to taking things up a notch, Las Vegas, Nevada has always delivered. So when a brand new endeavor came along that saw the sale of cannabis products done in a way never seen before, Vegas was a natural home base. Such was the case with Planet 13 Holdings, Inc., a vertically integrated cannabis company that takes the consumer's experiences with cannabis consumption to an all time high.
According to Co-CEO Larry Scheffler, the goal when establishing the Planet 13 "SuperStore" in 2018 shortly after Nevada legalized recreational marijuana use was to "out-Vegas Vegas with entertainment experiences we imported from around the world." From floating orbs, the first permanent installation in the Western Hemisphere, to the giant 18-foot diameter Planet 13 globe out front with water flowing over it, to interactive floors when you first walk into the building that are like giant iPads (10ft. by 16 ft.) – it's like walking across a koi pond, when you step, the water ripples, and the koi scatter. Inside the dispensary are orbs, three-feet in diameter, driven by indoor GPS that perform a choreographed show once every hour. The Orbs float above people buying product, changing colors and patterns, and dancing near the 25-foot high ceiling.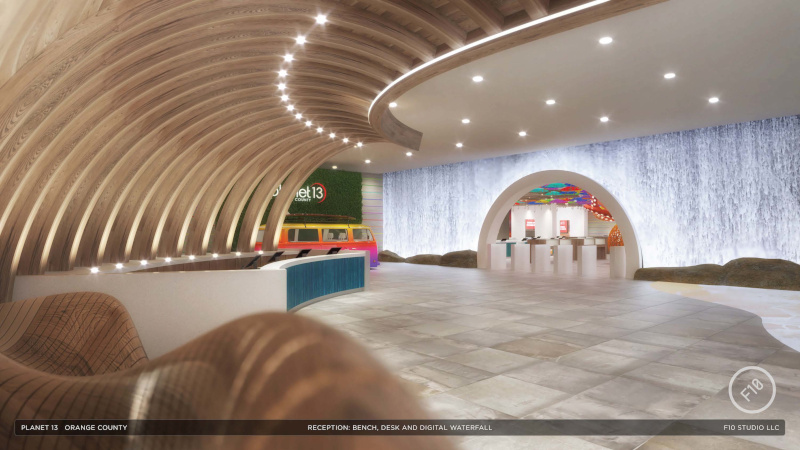 "The good part," says Scheffler, "is when you come in the Grand Hallway (which, when expansion phase is complete, will be over a football field long and 30 ft. wide), you don't have to be 21 because you're not in the dispensary. On the right-hand side, we have guards and turnstiles and you need an admission card we issue with a barcode that allows you in the dispensary, so we know who is of age. If you're underage, you can enjoy the Grand Hallway, watch the Willie Wonka style product production in action, go into the Bistro, the Coffee Shop and shop in the Gift Store. Those options attract a lot more clientele."
While the light shows and amazing robotics presented to Planet 13 visitors are unique attractions likely never seen in other locales, they are not the only things driving people to the superstore. Quality of product, ease of purchase, same-day delivery or curbside pick-up options, and friendly, knowledgeable "bud-tenders" have helped to significantly expand Planet 13's client base, even through the pandemic that caused an unprecedented decline in tourism and forced temporary shut-downs of in-store shopping.
David Farris, Vice President of Sales and Marketing, reports, "It's definitely been a different year for us in 2020 but we pivoted quickly and made the most of it. We were fortunate to have brought our delivery services, and our fleet of vehicles, and our ordering system all in-house prior to COVID, so we were definitely in a position where our scale-up of business was much easier." Planet 13 boosted its fleet of delivery vehicles from eight to 30 so its footprint could be expanded to service the entire valley. "We were one of the only providers who could actually confirm that if you placed an order we could get you your product. Within a week we were able to guarantee orders the same day," notes Farris. "I know there were definitely some issues people were having in the valley, so with that transition our team was spot on."
Team members quickly adapted and trained in different roles to accommodate a significant increase in on-line ordering while storefronts were closed. According to Farris, "What really was a big advantage for us with our online ordering system was we actually pull from real-time inventory, and we also display THC percentages and other descriptive details. Where a lot of dispensaries were taking orders over the phone, we were able to verify (age and demographic) in the initial ordering process and that created a really robust ordering system. Because the reality in 2020 is that we are all accustomed to Amazon-style ordering where we place an order, we know it's going to get there, we have photos of every product, we have descriptions, we have reviews, all these types of things."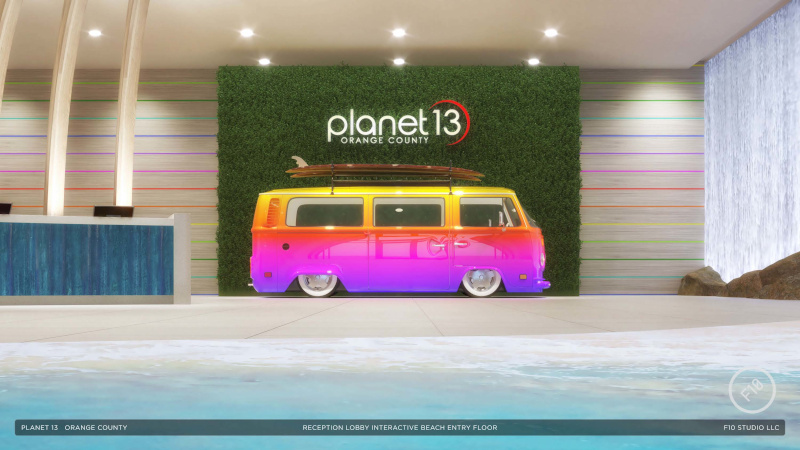 Although Planet 13's initial client base was comprised mostly of  tourists, the pivot saw interest from local consumers soar. "Now we're operating in-store shopping, we're operating curbside pick-up and we are still offering delivery, so we've been able to pull in a larger local consumer base," Farris shares. "The demographic shift also necessitated a shift in the type of product being sold, which was a surprise for us. Tourist customers are looking for a different product than a local consumer and that initial shock was something we quickly adapted to. People were looking for different things, so we were able to overcome that and manage our inventory levels now that we have a little more trending data. But as far as the ability to bring in product, we haven't had any issues with that."
That is thanks to close working relations with large cultivators that began when Planet 13, originally Medizin, first began as a small dispensary. Vendors such as Green Life Productions, REINA, Grower's Circle and more have been working with Planet 13 for about five years, so the company is able to get first rights for product and handpicked batches – benefits that are really important.
With the huge uptick in business, Planet 13 sought and received approval to reopen Medizin and now boasts two storefront locations in Las Vegas. The new site enables Planet 13 to fulfil the requirements of its local clientele and dispense its proprietary line of Medizin product. "It's definitely going to be mostly focused on the local consumer for the convenience aspect of a smaller store," says Farris of the reopened location. "Our Planet 13 team will continue to serve the entertainment complex. One of the things to note, especially on the Planet 13 side, because of the space we have we are able to run a huge delivery program and will most likely service most Medizin customers as well out of it."
Trends have shown the majority of consumers want to stay within their own shopping district, or shop from home. Farris adds, "The priority for us was to service our customers and get them the products they wanted in the most efficient method possible during this very difficult time. The more footprint we can have within Las Vegas, really strengthens what we are doing as a company."
The strengthening of Planet 13 Holdings, Inc. is evident with the company going from 250 employees a year ago to now having 450. It recently purchased a second cultivation facility and launched into the wholesale market with its brands that are sold at over 40 dispensaries in Nevada. Like its SuperStore, Planet 13 brands also offer something just a little bit different such as its HaHa gummy line; HaHa naturally flavored, unsweetened, zero calorie sparkling water; its Sour Bomb line; Leaf&Vine line; Trendi line; and Dreamland cannabis-infused chocolate bars.
While the pandemic has slowed expansion, there is a lot more of Planet 13 to look forward to in the coming years. Scheffler acknowledges, "We'd like to have many SuperStores, four or five times larger and better than the nearest competitor, and still an attraction for that area. We have to blend into the fabric of the cities we're moving into. Not every place is over the top like Vegas but everybody still wants to be entertained. And people tell us how safe they feel here. Our show of force on security – outside, inside, every entrance – the good lighting, the atmosphere. They are so surprised and want to come back again. It's like walking into a high-end shopping mall or a five-star hotel."
Although stakeholders are ambitious, Planet 13 will grow mindfully to ensure it is an industry leader for many years to come. As Farris recounts, "Our philosophy is that we are going to make our Planet 13 SuperStores a little bit different in each location and we are going to make them all special. But our philosophy has always remained that we are going to grow smart and we are not going to grow beyond our means. Planet 13 is here for the long run."
AT A GLANCE
Planet 13 Holdings, Inc.
What: Vertically integrated cannabis company
Where: Las Vegas, Nevada
Website: www.planet13holdings.com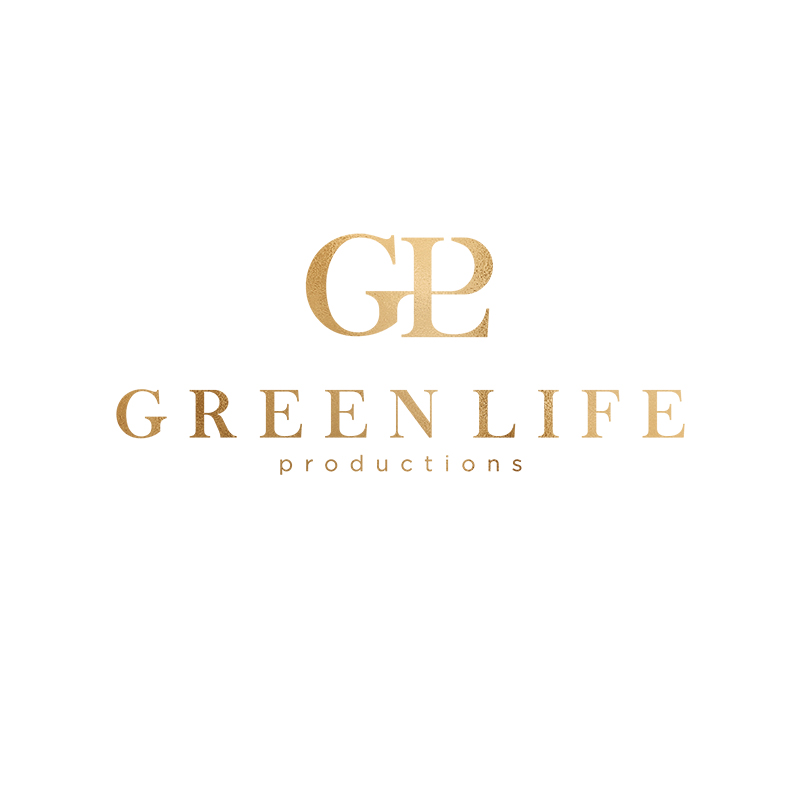 Green Life Productions LLC. – www.GLPNV.com

"The story at the foundation of Green Life Productions is one of great inspiration and timelessness. Simply put, a group of locals came together to do what few at the time were even thinking about, never mind doing; serving the patients of Nevada with beyond Organic cannabis, cultivated in dynamic living systems with care, compassion, and a commitment to making indoor agriculture as sustainable as possible.
Today, at Green Life Productions, we set quality standards for organic indoor, no-till living soil cultivation in the Nevada Medical and Recreational Cannabis markets. With five years and 24 harvest cycles produced consistently from the same beds of soil, GLP is the longest running and oldest indoor Commercial No-Till Living Soil facility on the planet.
By consistently eliminating waste streams with our permanent soil beds, the reclamation of our dehumidifier water, an inhouse composting system and efficient LEDs, we've always done our best to be conscious indoor farmers. Coupled with the elimination of synthetic fertilizers, pesticides, herbicides, insecticides, plant growth regulators and the inclusion of organic amendments, cover crops, worms, composts and beneficial insect predators, the cannabis we produce speaks for itself. It is without a doubt that the vintage nature of the soil translates to a consumer product that is clearly differentiated in the market place.
Going forward, we strive to consistently push our own edge and will continue to bring the highest quality standards to the 30+ dispensaries we currently serve. Because at the end of the day, it's all about caring for the Earth, its people and making sure we are giving back to the communities that have helped create a foundation for the success of Green Life Productions."
AMA & Canna Hemp by 1933 Industries
www.amanev.com | www.cannahemp.com | www.1933industries.com
One Company. One Plant. All the Products You Need.
At 1933 Industries, we know cannabis. We were the first licensed cultivator in Southern Nevada and we continue to innovate our product lineup, with top genetics, state-of-the-art facilities, an award-winning cultivation team, the purest concentrates and safe and proven CBD formulations.
Our passion for unlocking and harnessing the potential of the cannabis plant is undeniable. Our authentic products are grown, extracted and formulated with one goal in mind – to enhance your body and mind.
Our Brands:
Canna Hemp™ is a collection of high-efficacy hemp and CBD products, formulated to bring you comfort, relief, joy, and calm while addressing your total body wellness, naturally. For added endurance and post-workout recovery, our Canna Hemp X™ sports action line, featuring Grizzly and Birdhouse, delivers quick results, so that you can stay on top of your game.
Discover our line of potent topicals, balms, elixirs and fast-acting vapes at Planet 13.
1933 Industries (CSE:TGIF, OTC:TGIFF).
Trident Construction Corporation – www.tridentlv.com
Trident Construction has been providing Construction Services for over 45 years. Utilizing our vast experience and professional staff on large and small projects our goal is to be cost effective and to partner with our clients along a successful path to exceeding their expectations in building the projects they envision.