Petersburg Area Transit
perfecting the way forward
On route to provide increased services, Petersburg Area Transit paves the way ahead for 2023
Petersburg, a city of 33,000 in the Commonwealth of Virginia, is located on the Appomattox River, some 21 miles south of Richmond. Incorporated in 1784, it became a city in 1850. Petersburg grew as an early transportation hub for the area, profiting from its position as the final destination on the Upper Appomattox Canal Navigation System. Farmers would take their wheat and corn to Petersburg, via river and canal, where their goods would be unloaded and transferred to ships bound for the Chesapeake Bay and beyond. Returning ships with manufactured goods would complete the cycle of trade.
Petersburg also had an extensive early rail system – one that was crucial to the supplying of Confederate troops during the Civil War. By the end of the conflict, many of its trains and tracks had been destroyed by various brigades of the Union army. After the war, Petersburg rebuilt its railroads, but the city never quite regained its former economic position as much of its former shipping traffic was steadily moving to the Norfolk Seaport.
Today, Petersburg is still a transportation hub for the region, with proximity to two Interstate Highways: 85 and 95; and three U.S. Routes: 1, 301, and 460. It also houses transportation centers of both the CSX and Norfolk Southern Railways, and it's a stop on Amtrak's busiest route, the Northeast Regional line.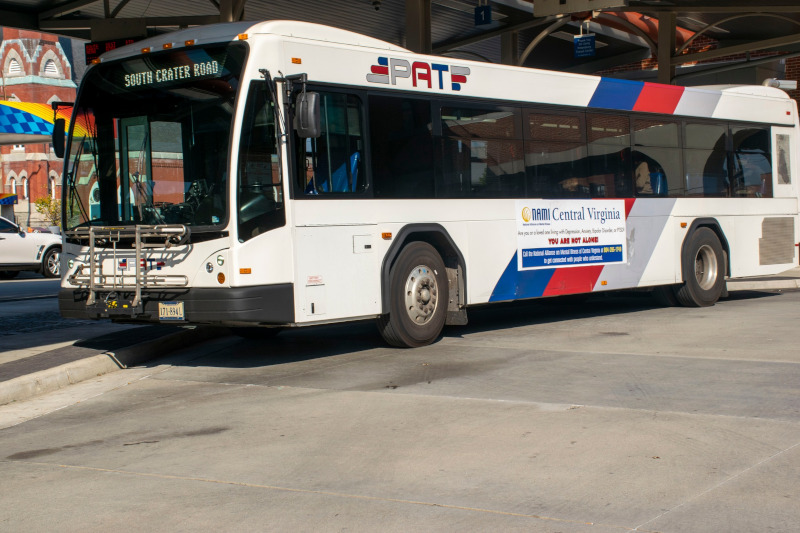 Within the confines of the city, and extending outward in several directions, public transportation of the area's residents, visitors, and commuters are the responsibility of Petersburg Area Transit (PAT), which transports, on average, 57,000 passengers a month, connecting people, jobs, and communities. PAT provides fixed-route transit and ADA paratransit services throughout the city of Petersburg, while its service also extends into the cities of Hopewell and Colonial Heights, as well as portions of Prince George, Dinwiddie, and Chesterfield counties. In addition, PAT offers connections to downtown Richmond via its Freedom Express Route and the greater United States via Greyhound from its central Multimodal Passenger Station.
For the last five-and-a-half years, PAT has been under the leadership of Charles Koonce Jr., its Director of Mass Traffic. A former law enforcement officer and transportation professional, when Koonce first arrived at his post, he reveals that he felt that while the city was providing transportation for its residents, it wasn't taking advantage of the magnitude of the possibilities available to it. Since that time, Koonce has expanded PAT's portfolio, its infrastructure, and its reach in many ways.
"When I came to Petersburg, we had an aging fleet," he recalls. "The average bus here had over a million miles on it, which is pretty much unheard of. In addition, no one had taken a good look at the routing system in almost 40 years. So, the challenge for me, in the beginning, was to revamp the whole transit system." Koonce quickly went to work with the State Department of Rails and Public Transportation and, with its help, replaced every bus in the system.
"Now, the average 30 or 40-foot bus usually runs anywhere from 350,000 miles up to a million miles depending on the type of buses, such as hybrid or electric," he continues. "When I surveyed the routes, I realized that we didn't need so many big buses, so I converted some of the routes to medium-duty buses. I kept five or six big buses and the rest were medium-duties. The medium-duty buses range anywhere from 94,000 to 160-170,000 miles. And I could buy three or four buses for the price of one big one."
When Koonce discovered that PAT needed a little extra funding for new vehicles due to a shortfall in state and federal monies, he formed a partnership with People's Advantage, a local federal credit union. "They donated $5,000 and we were able to buy our first new bus," he states.
"In exchange, we allowed them to advertise the bank on the bus. As time went on, we became really good partners. They helped city employees obtain credit; did credit management; offered credit classes. Some of the employees here didn't even have checking accounts. Now everybody has a checking account, a savings account, and credit. I now sit on the bank board to help with projects to help move Petersburg forward, not just the transit, but the city itself."
A few years into Koonce's leadership, the COVID-19 pandemic hit, severely cutting into PAT's ridership numbers. Also, a small donnybrook erupted early in 2020, when Koonce decided to shut down all PAT bus services in the city out of concern for the health of its riders and operators.
This was early in the pandemic cycle when cities, counties, and states across the country were trying to figure out how to best balance safety with the need to continue essential services. Because of fierce opposition to the shutdown from some community leaders and state transportation officials, it lasted a mere 32 hours, and service was quickly reinstated. One positive takeaway from the episode, however, is that it highlighted the importance of public transit to the residents and businesses of the city and its surrounding communities.
In December 2021, the City of Petersburg promulgated its Strategic Plan for PAT. Its goals include: providing a safe and dependable transportation service for the Petersburg community, further improving awareness of PAT services to increase ridership and access to service, and increasing mobility to the Petersburg community through convenient access to employment areas, medical facilities, shopping centers, schools, and community agencies. Other goals also include the need to improve the efficiency and effectiveness of service to better meet the transportation needs of the community and working to strengthen organizational processes to ensure the continuity of services moving forward.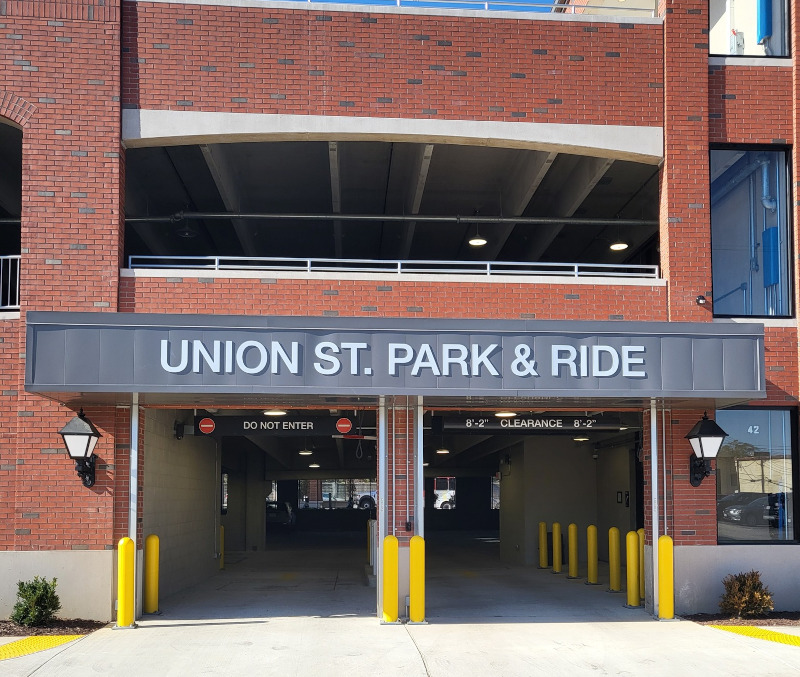 Koonce has his own list of more specific goals for the agency. "I want to conquer the underserved areas first – Stony Creek and Emporia, the Greenville area, and Prince George County," he says. "My vision is also to be able to connect to the Williamsburg area transit and also Hampton Roads Transit. So, if someone wanted to come from Richmond to Petersburg, they could catch the transit bus to Williamsburg and on to Virginia Beach. I also would like to see some express buses to the casinos and amusement parks. Employees from other countries work at Busch Gardens, the hotels, Williamsburg, and places like that. It would be nice if people in some of the outlying counties and cities could take advantage of some of those jobs."
Koonce is also reaching out to various commercial, industrial, and educational centers to provide more transportation opportunities for them. "We have three pharmaceutical companies that are growing in Petersburg that will provide additional jobs and ridership," he explains. "We're in partnership with those plants to provide transportation. We're also looking at Boars Head, Wal-Mart distribution, and Sam's Club distribution. We're trying to service all of these plants and companies so people will have a variety of places to work while making sure that they can go to work and come back home."
"Before the pandemic, we had a large ridership because we also have Virginia State College here," he notes. "Now, we're partnering with Richard Bland College to provide service. They don't have a dedicated transit service, so they came to us about a year ago; they really want us to provide service to their students because they want them to be able to go off campus to shop or go to part-time jobs or get to doctors' appointments. That's in the works now and should be finalized within the next couple of months. In the end, the more ridership we have, the better we are financially. So it helps them and also helps us."
Regarding finances, PAT made a rather unusual decision in 2020, of reducing its bus fares to zero. And with the aid of state and local dollars, Koonce says he plans to keep its fixed-route service free — as long as it can get another grant from the Department of Rail and Public Transportation.
Meanwhile, this past November, the ribbon was cut on a brand new, 75,000-square-foot parking deck attached to the city's multi-modal transportation center on W. Washington and South Union Streets. The new Park and Ride facility was built with an $8 million grant from the state and is now PAT's central hub, housing its fleet of 28 vehicles, three of which are old-style trolleys that participate in local parades, with room for over 200 cars. Parking, like PAT's bus fares, is free.
Of course, there are always challenges to deal with when running a governmental agency. Koonce reveals that since the pandemic, it has been harder to purchase buses because of the effect it has had on manufacturers and the supply chain. "Another problem we have is getting people hired," he adds. "So now, we allow individuals who are interested in driving a bus to come on with a regular driver's license and we will provide the training to help them obtain their commercial driver's license. That's one of the avenues that we had to take on because of the way the job market is now.
"Now that we've taken that restriction off, we have hired three drivers since we were able to work with Shippers' Choice. It's a truck/bus driving school that helps you obtain your Class B for buses and Class C for trucks. Our first-class started in December. We put the new drivers on a two-year contract to take advantage of the training that we provide for them, and to keep them here for at least two years."
Going forward, it's safe to assume that more transit improvements are yet to come as the newly-formed "Partnership for Petersburg" finds its footing. With 42 initiatives, and 61 organizations participating, including the city, the Commonwealth of Virginia, local businesses, area educational institutions, and law enforcement agencies, among others, the Partnership plans to address issues involving public safety, health, education, economic development, and transportation.
While many of the planned transportation initiatives in the Partnership currently involve improvements to the area's rail and road systems, there's little doubt that Koonce will continue to raise his voice in favor of his own agency's needs. "I hope in the years I've been here, I've shown the city that transportation can connect you to families, to jobs, to the hospital, to the doctors' office, to the pharmacy, to the supermarket, to vacation places" he maintains. "And I think they got it. I can actually say, today, I have the full support of the city as far as moving transportation forward."
It's all in line with Koonce's well-known motto: "Don't look back — we aren't going that way."
AT A GLANCE
Petersburg Area Transit
What: the comprehensive transportation service connecting residents in the Petersburg area
Where: Petersburg, Prince George's County, Virginia