Savannah Convention Center
"On an Upward Spiral"
Business View Magazine interviews representatives from the Savannah Convention Center for our focus on Top U.S. Event Venues
The Savannah Convention Center (SCC), a 330,000 square foot complex on the Savannah River, has everything required to make your meeting, tradeshow or event a success. Located on Hutchinson Island, in Savannah, Georgia, the facility is a mere ferry ride away from the Savannah Historic District, with a range of shopping, restaurant and accommodation options for convention center attendees.
For more than 20 years, this state-of-the-art event facility has played a valuable role in the community. As Mark Smith, Chairman of the Board, shares, "The Savannah Convention Center is an asset to support a very vibrant tourism and meetings industry that has evolved in Savannah over the last four decades. It is a much needed facility supporting 27,000 jobs. It's an investment to support that industry's continued growth."
With all of the challenges facing the event and hospitality world since March of 2020, the Savannah Convention Center team is feeling optimistic about the year ahead. As travel and in-person conferences make a comeback, GM Sherrie Spinks reports, "We are projecting an all-time record year. That's July 2021 through June of 2022. Now, we projected that also in 2020 and then had one of our worst years, but right now, people are not canceling. So that's good." With enhanced cleaning and disinfecting efforts, the complex has recently completed a GBAC (Global Biorisk Advisory Council) recertification, still following a comprehensive plan to ensure the health and safety of staff and event attendees.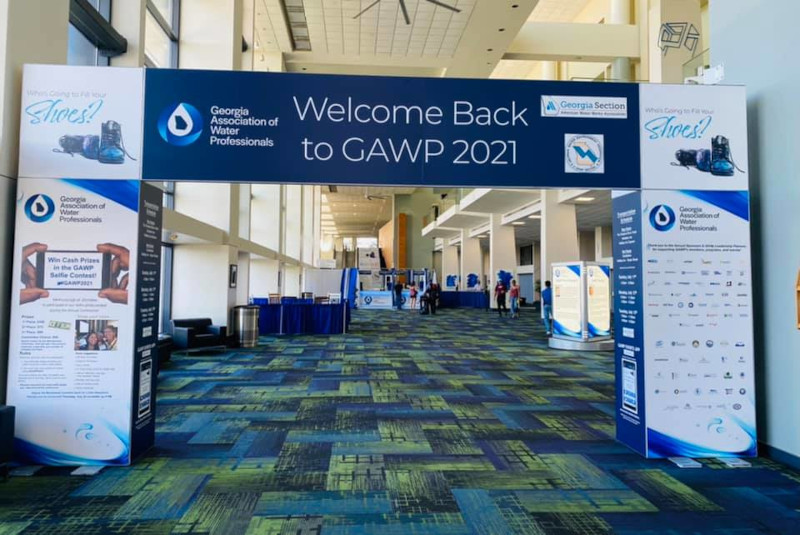 COVID also had an unexpected upside for the center, bringing new events. As Spinks recounts, "We have done a lot more sports, and we brought a couple of events from California because California was shut down so long. We've had bodybuilding, which we never had in the past. We got them from California in 2020 and they repeated in 2021, they love Savannah!" Hosting a Strongman competition in 2020, was another first for the center. There has also been an overall increase in sports like cheerleading, gymnastics, and volleyball. "Volleyball has just exploded," says Spinks. "A lot of those types of team sports have continued through COVID, which are very different than a normal convention."
With an expansion project currently underway, SCC hopes to be able to accommodate both the typical conventions, and new groups such as bodybuilding. According to Spinks, "It was a much needed project… we were turning away so much business that it was incumbent upon us to undertake the expansion. This is the fulfillment of a strategy that was adopted 27 years ago. It's very rewarding to see the reality of it taking place, seeing double the size of the exhibit hall and a larger and second ballroom so that we can literally have two major functions happening in the building at the same time."
When it is finished the new facility will offer an additional 200,000 square feet including a second ballroom, 24,000 square feet of breakout meeting space, and a 900-space parking garage. "We officially broke ground with the Governor of Georgia on March 17, 2021," Spinks shares. "We have already booked 19 groups that will utilize the expansion, starting anywhere from fiscal year 2024 through 2029." As of December 2021, 206,000 man-hours have gone into the project, which is being constructed by Clark Construction Company from Washington D.C., in partnership with local company, Pat Mathis Construction. With 90% of the materials ordered in bulk, the project has remained on schedule, and no supply delays have been reported.
Overall, the expansion has had very little impact on the daily operations of SCC, with an open space being utilized to replace one impacted meeting room. "We are continuing to host every event with very little interruption other than to our parking lot," reports Spinks. On the sustainability side, the expansion was designed with attention to maintaining the center's current Gold LEED certification, and although electric vehicle charging stations were not part of the original parking lot design, Spinks believes it is inevitable that they will be added.
As part of Chatham County, SCC has long term relationships with all of the municipalities within the county. Smith describes the evolution of the convention center, which was first conceived by the Savannah Chamber of Commerce, noting, "The Chamber brought the project forward back in the early '90s, as a goal for the community. Chatham County was the governmental entity that took ownership of the project and executed on the design and construction, and then every municipality within the county is also a partner, in that they collect a hotel/motel tax that supports the institution."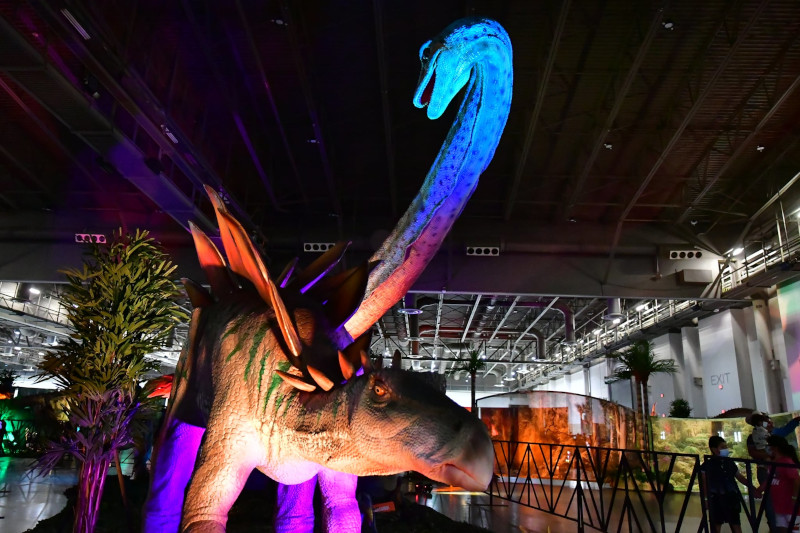 The State of Georgia has also been a partner since the beginning, initially providing an $18 million grant for phase one. Smith adds, "The state has become even more of a partner because they're funding phase two entirely. So, there's a tremendous amount of local investment, augmented by a tremendous amount of state investment. We are approaching half a billion dollars in capital investment in the building to date, and it's about two-third state and one-third local. Visit Savannah, a division of the Savannah Chamber of Commerce and the official marketing organization for the Greater Savannah area, is a close partner with SCC, connecting potential customers to the convention center, as well as local accommodations and attractions.
Ungerboeck, a booking system designed specifically for the event industry has recently been upgraded, and is a valuable tool for the center. Planning also requires what Spinks describes as, "a lot of talking, negotiating, and working with Visit Savannah, the convention center, and the multiple hotels to bring a group to final contract."  Although contracts for the hotels and the convention center are individual, everyone works together to ensure the customers needs can be met. "You have to have the number of hotel rooms that they need, we have to have the space that they need. So, there's lots of different conversations to pull it all together," she adds.
Prior to COVID, Savannah Convention Center employed more than 50 full time staff, with 100 part time employees brought in for large events. During the pandemic the number of full-time staff members was reduced to 15. Spinks admits, "We did everything that was needed, we did not use any part-time staff for nearly a year. It was very rewarding, it was fun, and yes, we were tired. We got a little bit cranky with each other sometimes, but we all survived and everyone's doing good. We joke about it nowadays." With the full-time team doubled to 30, the facility has also returned to bringing in 100 or more part-time staff for events. "We've actually lost several employees, not to COVID but for other reasons during the past two years. So, it's been tough here, but we're a close-knit group and we do what we need to do to support everyone," adds Spinks.
Giving back to the community is an important part of the culture of Savannah Convention Center, who have acted as a Red Cross community shelter during hurricanes, and sponsored local scholarships and charity events. Although there hasn't been as much opportunity during the pandemic, employees of the center also volunteer time to help those in need. "We would send a team each month over to Emmaus House, to help prepare meals for the homeless in Savannah. We did that once a month before COVID," says Spinks. "We would also collect items like clothing or diapers to send to the Union Mission as another way to support the community. During COVID, we prepared food for those that needed it. We did that for about eight weeks and provided it to the City of Savannah, who then distributed it to those in need. Any way we can, we will try to support the community."
Looking towards the future, Smith reports, "One of our next objectives is to secure an additional Headquarters Hotel, just to the west of the convention center. That's the project we're actively working on right now." Continuing to maximize the SCC's performance, subsequently increasing the need for more hotels on the island is also on Smith's agenda, as he suggests, "There is a lot of land on the island that could support another hotel or two. My goal is to create so much demand that the market will respond with additional rooms on the island. I call it an upward spiral of enhanced convention center performance, which creates more demand for more hotels, and more hotels enables the center to perform at a higher level, which then creates more demand. It's a continued upward spiral of economic activity."
AT A GLANCE
The Savannah Convention Center
What: A 330,000-sq.-ft. convention, meetings, and special events venue
Where: Hutchinson Island along the Savannah River in Georgia
Website: www.savconventioncenter.com