Olds, Alberta
Fertile ground to land your investment
Honoring its agricultural base while attracting new business, Olds, Alberta is poised for growth
Located in central Alberta, the town of Olds is a vibrant community, with strong agricultural roots, and rural charm. Only a short drive to Canada's beautiful Rocky Mountains, Olds is situated between the larger cities of Calgary and Red Deer and offers many big city amenities within its own boundaries. Attracting new economic investment is top of mind for the town, as it continues to diversify its key industries of bio-industrial, ag technology, construction, manufacturing, oil, and gas.
Sandra Blyth, Economic Development Officer shares, "We are a population of 9,209 people with 42,000 in the region.   Our commuter shed is about   500 thousand people within an hour's drive of Olds. We are  located on the main  agriculture corridor , between Edmonton and Calgary, which serves about 100,000 vehicles a day. We are dead center in the middle of that, which puts us in a very viable position for attracting investment."
With plans to develop a regional economic strategy, Blyth relays that it will be focused on creating a competitive business environment that emphasizes growth in local industries, as well as assessing supply chains to understand what export companies are looking for in a healthy business environment.
"That's a huge strategy that's going to be underway this year, and will encompass the whole region," she says. "In addition to that, investment attraction has been a major focus over the last year." A new  marketing arm called Invest Olds has been developed as part of this attraction effort, marketing both the town and the region. Blyth elaborates, "Invest Olds is in the process of developing a website, sales funnel, and various promotional tools to attract investment to the region. We've already been very successful in that."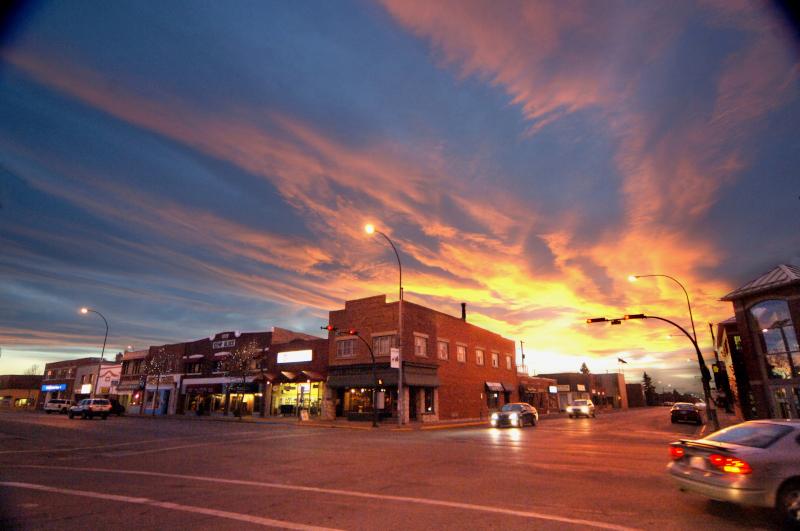 Along with this investment attraction, the town is preparing to welcome growth, guided by the question, "Are we truly investment ready?" Meetings both internally, and with builders and developers, businesses, and industries have been directed at answering this question, leading to the formation of a Technical Readiness Team. This team has  streamlined the development process to make it easier for investors to choose Olds as a place to invest.
As Blyth explains, " Potential Investors can come in and meet with our entire Technical Readiness Team in an hour and cover all the major topics and questions that they may have. In addition to that, we also formed the Development Investment Readiness Technical Team (DIRTT), and those are the external folks. So, any large-scale industrial development that is looking at us now also has immediate access to all utility providers. We quickly bring together those folks once the investor is vetted. Ultimately that process has now got us looking at a potential $580 million in investment, over the last year."
An ideal location with land availability is one of the factors driving this major investment, but Brent Williams, CAO, acknowledges that Olds College of Agriculture and Technology is another important driver. He says, "Without the college here we would be an absolutely different community. It's the only reason we're not a bedroom community of 5000 people." As an agricultural institution, Olds College was founded in 1913 and has been an important partner in the town's growth and success. Bringing 4000 students per year into the community, the college also employs 450 people.
Todd Ormann, Associate VP of Industry Solutions and Partnerships at the college recounts, "Olds provides a very unique environment because it kind of straddles both that urban and rural. So, we have the ability to attract students from a very small town, it doesn't scare them to come to a community of 9000. At the same token, we can attract students from India and around the world to come to Olds as well, to introduce them to agriculture."
With a hands-on approach, the college is able to partner with the town to use 1,700 acres surrounding the facility for applied research projects, generating approximately $85 million over the last 4 years. "We have a lot of global visitors that come through here. It is nice that we're 45 minutes from the Calgary airport, yet we can still have that physical infrastructure that allows us to train students and do research in a real-world ag environment," says Ormann. Olds College also hosts an event called AgSmart, bringing 3000 people representing both local and global companies and government officials into the community for demonstrations on current research findings.
Attainable housing is also a priority for the town of Olds, which, as a college town with a strong manufacturing sector, has a high demand for rental accommodations. "Olds has had close to a 0% vacancy for a long time, and coming out of COVID it is significantly more," reports Williams. "One of our key economic goals has been encouraging higher density residential development and we are making headway on that."
Springwood Developments, primarily a commercial development company, recently took on a geared to senior's residential project in Olds, which company president Cindy Casemore-Craig says has been selling units before they are even completed. Springwood also has a shopping center in the town, which is home to over 25 tenants and is an example of the economic vibrancy of the community. She describes, "We have already been through a renewal cycle, and what that renewal cycle showed us is that it's an excellent opportunity. Olds is one of the smallest markets we are in, and yet, on our renewals, we're garnering rates that are similar to larger communities because the business is there. Because it's a regional service area, these businesses can get the traffic that they need to do well here and stay long term and look to 25 years in business in the same location."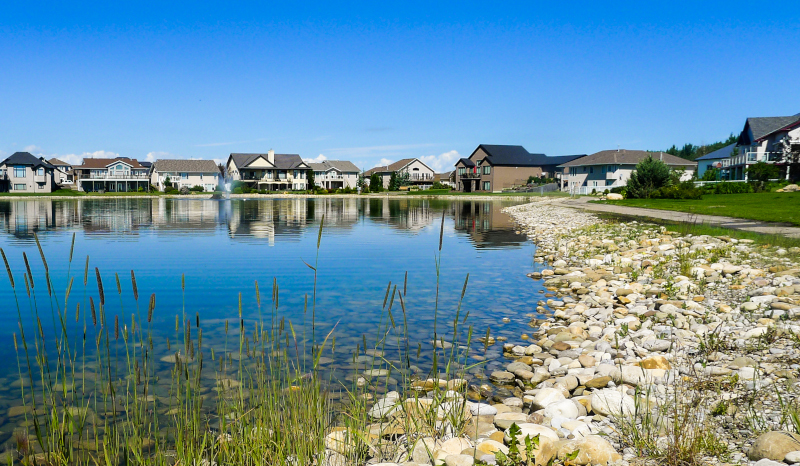 Attracting health care to the community is another area of focus, with an expansion planned for the Olds Hospital and Care Center, a satellite hospital for central Alberta. "Since COVID the capacity issues facing health care across the country, but particularly in Alberta have been growing. It seems that Red Deer now needs support hospitals and Olds has filled that need for a long time," remarks Williams. "We do have surgeries, obstetrics, and orthopedics, they are in the process of finishing a surgical sterilization unit, and just finished an expansion to the parking area as well."
In conjunction with that the town is creating a community committee on healthcare professional attraction and retention. "We are trying to get doctors and nurses and other healthcare support staff, not just to stay in the community, but to attract those professionals here. It's a complicated issue, and many people don't directly make that link with economic development," he says.
On the environmental sustainability side, Olds has revitalized more than 30 acres of brownfields, and the town is in discussions about an incentive program to entice developers to want to rehabilitate and develop on other brownfield sites. Williams notes that the town also has 3 EV charging stations, with more on the horizon. Over the last decade, Olds has also regionalized their drinking water and wastewater.
Williams explains, "Since Olds is part of the Red Deer River watersheds the quantity and quality of water is always top of mind. So, wastewater goes to the city of Red Deer for treatment as part of a regional wastewater commission so as to not have a significant burden with wastewater lagoons across our countryside. And for drinking water, the same thing, our water comes from the Red Deer River, and is treated outside of Red Deer and sent south to us."
Moving forward, Blyth says the town of Olds will see a continued focus on investment attraction, working with local and regional partners to move forward with an economic growth strategy. As for the many advantages of investing in Olds, she highlights, "This community has really been a community of forward-thinking and innovation. When you talk about some of the key assets here, we were the first community in Canada to own its own fiber line, O-Net. We also have Mountain View Power, which is a community-owned power retailer. Very uniquely, the town of Olds was one of the first Fairtrade communities in Canada, meaning we look to support products that come into our community and into our businesses that are ethically developed and traded globally. From a competitive advantage standpoint, the town of Olds is in a very promising location. We have off-site levies that are likely the cheapest anywhere in Canada."
"Our development fees are also extremely low, and we have the lowest taxation in comparable sized communities in the province right now. We have  launched both a non-residential and residential incentive program to attract investment and multi-use development in the community, and with that, we're also in the process of doing a residential market assessment to attach to that incentive to attract those investors," Blyth concludes.
AT A GLANCE
Olds, Alberta Canada
What: A vibrant and growing community of opportunity
Where: Mountain View County, Central Alberta
Website: www.investolds.ca