Old Bridge Township, New Jersey
A spotlight on business
Business View Magazine interviews representatives of Old Bridge Township, New Jersey for our focus on Growth & Economic Development in U.S. Towns & Cities
Perfectly situated in Middlesex County, approximately an hour to New York City by car, bus, or train, the  Township of Old Bridge, New Jersey is an ideal location for commuters, offering a beautiful setting to enjoy a high quality of life and raise a family. This growing community of 70,000 residents has many protected land areas within its boundaries – preserving the beautiful rural landscape, while still providing residents with urban amenities and a variety of opportunities for recreation, relaxation, and employment.
Known as Madison Township from 1869 to 1975, there are different stories about the origins of the name 'Old Bridge', depicting two "old bridges" in the community – a topic that has created lively conversation among area historians.
Mayor Owen Henry, who has lived in Old Bridge for 62 years, shares, "Old Bridge is a little over 40 square miles. It's a great place to live and raise a family. It's become a great place to work in also, as businesses have expanded and grown here in Old Bridge. That's our goal, to make it a place to live, work, raise a family, and enjoy life. We are in a perfect location in a beautiful, rural setting." Old Bridge is the closest community on the NJ Transit bus system into New York city, and is the first and last stop on the route, making for a handy commute. Although many residents of the township work in New York City, Mayor Henry reports that this trend is changing, as more people are working from home. He suggests, "I think we've become even more attractive. People that live in Old Bridge want to work from home, as opposed to getting on that bus or train in the morning."
With a focus on business attraction, the township uses the tagline, "Think Old Bridge." Steve Mamakas, Executive Officer of the Mayor's Office of Economic Development, explains the marketing strategy behind this branding, "The key point about Old Bridge is we have five major roads that run through the town. Those five roads are the only access point to get to the south, if you're traveling on the east side of New Jersey to get down to the shore. So, that makes us very desirable for businesses to locate here. We have proximity to the airports, Pennsylvania, New York City, Upstate New York. We're centrally located in the state. So that's key to why people are coming here to open their businesses."
Old Bridge is experiencing a surge in commercial development, with major corporations like Chick Fil A, and Tractor Supply opening in the community. Home to a Hampton by Hilton Hotel, eight Dunkin Donuts, four Wawa gas stations and two Walmart stores, the township is now looking forward to a new major supermarket chain opening in the Old Bridge Gateway shopping center. Retail shopping center owner and developer Brixmor Property Group is currently redeveloping the space, which will be the new home of several major chains, and is located on the busy route 9 corridor.
Mamakas believes this major commercial investment is partly due to a proposal for an H2Q Amazon headquarters, which was not successful "because the large-scale project was just too big for our route 9 corridor, but that's transposed into major development." As one of 230 communities competing for this opportunity, it brought national attention to the "Think Old Bridge" marketing campaign, and helped to put the township on the map as being open for business. "We are seeing exponential growth of the population, because we are a viable town, we are a safe town. With all of these economic development components, the mayor has also 'grand opened' over 280 small businesses here in this town. That's why I think the optics are on Old Bridge now," he adds.
With 4.2 million square feet of new warehousing space under development in Old Bridge, the township is focused on a specific use, which is expected to bring 2500 jobs to the community. Mayor Henry asserts, "These are strictly warehouses for storage of goods that arrive in the country prior to when they're needed. These are not fulfillment centers nor distribution centers. Those type facilities have generated more problems than benefits for a lot of towns around the state. We've taken a different approach, and we're lucky we found a developer who specializes in that. I think the residents are happy with the direction we are going."
About the developer, 2020 Acquisition, Mayor Henry adds, "I can't say enough good things about them, anything the town has asked for, they have agreed. I think it's something that is going to stabilize our town for the next 30 years, maybe even longer."
Working from a strategic plan that was developed almost 5 years ago, Mamakas acknowledges that there was emphasis on attracting entertainment, warehousing, light manufacturing, life sciences, and biotech communities to the township. He notes, "We now have the warehouse component, which we had in our strategic plan, and we're going on to the next phases. The developer who's come to the town through 2020 Acquisitions has provided us with anything we need. He actually stepped up and is building us an 18-hole golf course, totally on his time, and handing it off to be part of the community."
On the housing side, the effort is on providing new inventory for the growing population. "We are very desirable, right now," says Mayor Henry. "The housing market in Old Bridge is very strong. I've never seen it stronger in the history of our town." With bidding wars on single family homes, there has also been increased interest in luxury apartments along the route 9 corridor. Henry notes, "The population numbers haven't changed, but we are getting a lot of younger people who are having smaller families. People want to live in Old Bridge and right now we can't provide enough housing for them."
But that will soon change. Woodhaven, a development in the south part of the township, will bring 1000 homes, with a mix of single family, town homes, rental apartments and affordable housing. On route 9, The Oaks, another 1000+ residential units are being built, offering the same combination of options. There will also be 400 units in another area of the community, along with other smaller projects throughout. Without a designated downtown district, Old Bridge thrives on different aspects of diversity. As Henry describes, "Old Bridge is extremely old, there are sections of town that have their own feel. The Lawrence Harbor section along our waterfront  has a very different feel from our farmland area. We have our apartments grouped in one section, and we have a number of little groups of residents. It's a big town but yet we still have that small town feel."
Hackensack Meridian Hospital has made a major investment in Old Bridge, replacing a struggling local hospital with what Henry describes as a "thriving health care facility." He shares, "They are investing millions of dollars in this facility. That not only benefits Old Bridge, but seven other communities now have access to state-of-the-art healthcare with one of the largest health care systems in the state."  This type of investment, as well as amenities like EV charging stations, good access to broadband, and a variety of park and recreation options adds to the attraction for families wanting to relocate to the area.
As for what comes next, Mamakas sees continued growth of the Old Bridge Business Alliance, a 700-member group representing the interests of local business – with members from entrepreneurs to the president of the hospital. "It basically helps us move the town into the future," he offers, "We do grand openings, we do our alliance meetings and spotlight on businesses. It takes the whole community and brings it together. The future is to keep our businesses thriving. We want everything to be here in Old Bridge." Mayor Henry adds, "We've always improved our services or improved upon what we were doing, and we want to continue that. My goal over the next five to seven years, if I'm the mayor, is to change the balance of the tax base from residential to more commercial/pilot agreements, while improving the quality of life even more for our residents."
Committed to planned and steady residential and commercial growth for Old Bridge, Henry adds his final thoughts, "We want to just maintain a slow, steady, sustainable growth. Everybody wants stability in their life, and so do I want stability in this town, so that people can come here and know that their future is pretty much as they see it now. We continue to grow, business-wise and that's a goal that we have also, to attract even more."
AT A GLANCE
Old Bridge Township, New Jersey
What: A charming township of 70,000, one hour from New York City
Where: Middlesex County, New Jersey
Website: www.oldbridge.com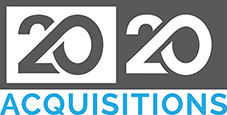 2020 Acquisitions – www.2020acq.com
Officials Take the Lead: Corporate Citizenship & Collaboration in Old Bridge, NJ Yield Unique Community Amenities for All
Boasting a history rooted in the industrial heyday, Old Bridge Township is currently undergoing a renaissance spearheaded by Mayor Owen Henry; Steve Mamaka, Executive Officer/Economic Development; and Business Administrator Himanshu Shah. Together, they are charting a new path and redefining the concept of public official/private developer partnerships.
By embracing a vision that balances green-space amenities and infrastructure enhancements with first-class commercial development, these township officials are committed to stabilizing Old Bridge for the very distant future.
"Transportation, geography and a talented labor pool continue to be Old Bridge's greatest assets as well as the foundation of its enduring appeal and latest revival," said Efrem Gerszberg, Sole Principal/CEO of 2020 Acquisitions, a private commercial real estate development firm. "What makes this vibrant bedroom community unique is the mindset and vision of its public officials, with whom it is our privilege to collaborate."
As a result of these efforts, and the positive effects of the Class-A Central 9 Logistics Park redevelopment, the following advancements are well underway:
A new 18-hole municipal golf course, including a 3,000SF clubhouse, a driving range and miniature golf. Funding, planning, development and management of the course for the first 10 years is being handled by 2020 Acquisitions.
Highway and roadway infrastructure improvements totaling $16M along Jake Brown Road and Route 9, to which all Central 9 buildings will have direct access. As the main arterial roadway, Route 9 offers unrivaled connectivity to the NJ Turnpike, Garden State Parkway, Outerbridge Crossing, I-287 and Routes 18 and 440. Enhancing safe commercial and private vehicle flow has been a priority for Old Bridge for many years.
Repurposing of 700 acres originally zoned for residential use to establish Central 9 Logistics Park, a +2MSF Class-A industrial campus that will eliminate strain on township schools and residential-related municipal services. As a new employment hub, the daytime population also will inject revenue into the local economy. The parcel, which will generate $5M in ratables, is part of a 30-year PILOT Program offering solid tax stability.
Supplemental funding for municipal services and children's programming, including $100,000 each earmarked for the fire department and tree-planting education that helps youngsters connect with nature.
Situated in the southeast corner of Central Jersey's Middlesex County, Central 9 Logistics Park is a state-of-the-art, all-new-construction industrial center offering direct truck and vehicle access to Route 9 in Old Bridge. Slated for a three-phase 2023 delivery, Cushman & Wakefield is the property's exclusive leasing agent. For more information: www.central9nj.com.
Brixmor Property Group – www.brixmor.com
Brixmor Property Group owns and operates a high-quality, national portfolio of 380 open-air shopping centers. The Company strives to own and operate shopping centers that reflect Brixmor's vision "to be the center of the communities we serve" and are home to a diverse mix of thriving national, regional and local retailers.

Middlesex County Regional Chamber of Commerce and Convention & Visitors Bureau