Middletown Township, New Jersey
Moving forward in Belford
Business View Magazine interviews representatives from Middletown Township, NJ, as part of our focus on best practices of American towns, cities, and counties.
Middletown Township is a township in Monmouth County, New Jersey, with a population of about 68,000. Before the first known European landing in what would become Middletown Township, small communities of the Lenape Navesink tribe were common throughout the area. Sea captain and explorer Henry Hudson, in search of the mythical Northwest Passage, anchored along the shores of Sandy Hook Bay in 1609, describing the area "a very good land to fall in with and a pleasant land to see." One of the oldest municipalities in the Garden State, the Township was originally founded in 1693, and incorporated in 1798.
Today, Middletown Township comprises many neighborhoods and unincorporated communities, as well as five designated historic districts – Chapel Hill, Locust, Monmouth Hills, Navesink, and Middletown Village. "We're more of a large bedroom community and we don't have a single downtown," says Township Administrator, Tony Mercantante. "We have downtown nodes." Today, the Township administration is focusing a great deal of energy on its Belford section, a census-designated place on the northeast tip of the Township off Sandy Hook Bay.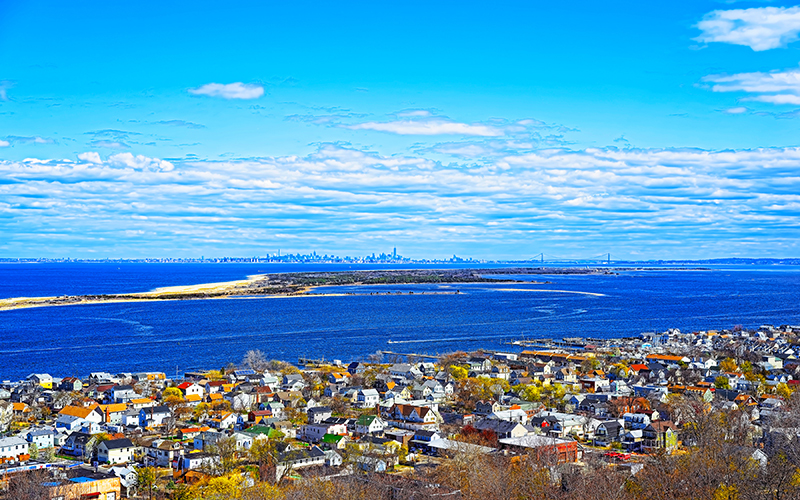 "In our Belford section, we have a ferry terminal which goes to New York City," notes Mayor Tony Perry. "This ferry terminal is right next to our Belford Seafood Co-Op, and this Township Committee, and Township Committees of the past, have been working for a long time to revitalize that area." According to Perry, the project is a partnership between the Township, Monmouth County, the ferry operators, the Belford Seafood Co-Op, and the State of New Jersey, with the Township taking the lead role of instigator and organizer. "We all own a parcel and we all have oversight over some of it. But none of the property owners can develop the area on their own in a way that would be as lucrative as if you put it all together under one redevelopment umbrella and do it comprehensively," he states.
"We're looking to build a community that incorporates not only the fishermen of Belford, but what we see as Middletown's newest downtown and business sector" Perry continues. "We don't have that downtown area but we have a large enough population to deserve one and that's what we have envisioned for this great historic area. There'll be residential, commercial, some outdoor recreation space, some open space, an entertainment area, and a parking structure to support the existing ferry terminal that operates there."
"The Belford Seafood Co-Op is a big part of our reasoning for doing this," Mercantante adds. "That industry is struggling to survive, so we want to create some kind of an economic shot in the arm for them. They're in the fishing business, but they have land that they could utilize to generate revenue. And there's private land, nearby, that can be redeveloped. And the County, which owns the property where the ferry terminal is, is the biggest landowner of all, and their property is the key piece to the whole redevelopment. So, it's kind of unique in some ways to have the property that we're looking to redevelop be County-owned land. That's why we have to bring them into it and they're thrilled to be part of it because we can revitalize an entire geographic area, largely on County property, while providing a great benefit to the fishing industry. One of the priorities we have is finding ways to help them survive. It's a significant part of local history; it's been handed down through multiple generations, and we'd like to see it continue."
The Port Belford Redevelopment Plan was put together by the engineering firm T&M Associates. It was approved by the Middletown Township Committee in 2017. "Middletown had the legal authority to approve the Redevelopment Plan," Perry explains. "Nobody else had that. We put it all together and put the thing in motion, and it had to go through us because there was no other way to do it. There needed to be one entity from the governmental side; it's critically important that one entity be the quarterback But, we have a great relationship with the County, so we're kind of working as partners in getting this done."
The developer chosen for the project is the Woodmont Company, a commercial real estate firm. "They've hired an architectural firm from Maryland, and we've had a lengthy meeting with the Department of Environmental Protection to go through it with them," Perry notes. "With a project near the water, there's a lot of DEP permitting involved. So, we're starting the application process with the DEP, very soon. Once we have a complete application, we'll have a better handle on the time it will take. Realistically, it's probably a year-plus away from development. The most interesting part of this project is that it truly is not a three-p partnership, but a four-p partnership because this project has multiple entities, both private and public, all coming together to make this project a reality."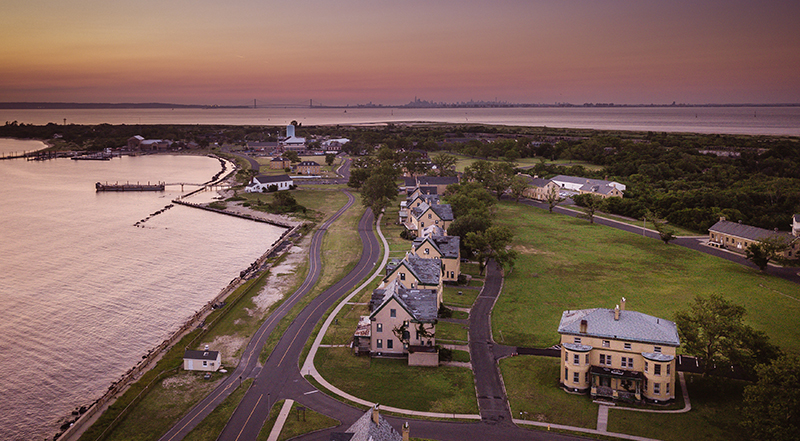 Looking ahead to the project's eventual success, Perry adds, "The economic success of Middletown stems from this project and several other redevelopment projects that we have. But we all have the responsibility to look for new and innovative ways to generate revenue that calms the rise of property taxes. New Jersey has the highest property tax rate in the country. We've been very fortunate, due to smart fiscal planning, here in Middletown, but you can't grow content. You have to understand that healthcare costs are going to rise, obligations are going to rise. These things are going to continue to go up. And we need to find ways to drive that economic engine."
Another project on the Township's agenda is a planned solar power installation. "We have a train station in Middletown, about ten acres and it's just a sea of asphalt for about 1,400 cars," Mercantante reports. "We've long thought it would be a good place for solar canopy project because of the amount of energy you could produce there. So, the Township recently partnered with a company called Tradition Energy out of Connecticut. Through them, we've done a purchase agreement for our power, which is getting us a good discount for our municipal facilities. Beyond that, we'd like to construct this solar canopy project and we are working with them, right now, on developing an RFP. Then we have to apply to a state program called Community Solar. If you build a solar facility, you can have other rate payers in the municipality buy into the facility and get the discount on their energy consumption by buying into the solar array.
"We're hopeful that we will be able to utilize that project to power, not only our municipal building, which is under construction now – a 72,000-sq.-ft. building – but also some of our senior and low income housing projects. Maybe three to four hundred units will be able to take advantage of the solar canopy and lower their utility costs. And there may be other users, as well, that could take advantage of the program."
Perry adds, "With Tradition Energy, not only are we paying less by using them as our energy aggregator, but all that energy is also 100 percent renewable energy. On Earth Day, this year, we announced our partnership and that all the electricity that we would be purchasing would be generated by 100 percent renewable resources. This new electrical energy arrangement will save the Township 10 percent versus our previous contract, so not only are we excited to secure these savings for taxpayers, but we're also able to achieve a major environmental win for our Township."
Another environmental success that Middletown has had is its standing as the first municipality in the State of New Jersey to purchase a Styrofoam recycling machine. "We purchased it right before the holiday season, last year," Perry recounts. "This machine takes Styrofoam, heats it, and crushes it, and we sell it to a company in Princeton. And they are able to make picture frames, and crown molding, and floor molding out of it. So, with something that has long plagued us as a pollutant, polluting our waterways and taking up room in our landfills, we're now able to do the same thing that we do with cardboard and paper and things like that. There's an effort across the country to ban Styrofoam, and I understand why they want to do that. But a lot of businesses rely on Styrofoam, whether we like it or not – especially in the food service industry. So we decided to take a stand and offer our residents the ability to recycle it.
"In just in the eight months we've had the machine, we have been able to fill the equivalent of 24 tractor trailers worth of Styrofoam. It's not in our landfill, it's not in our waterways, it's not sitting on the New Jersey Turnpike waiting for somebody to come pick it up. It's being utilized in another fashion. And that's so critically important. It's a win for taxpayers because of the tipping fees and time and space that it takes up in our landfill, and an environmental win, as well."
"The only downside is that we underestimated how popular it would be," Mercantante quips. "We can't keep up with the public. They've really taken to it, more than I ever could have imagined. We're going to have to get more containers because it's so popular."
AT A GLANCE
WHO: Middletown Township, New Jersey
WHAT: A town of 68,000
WHERE: Monmouth County, New Jersey
WEBSITE: www.middletownnj.org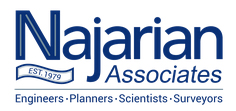 Najarian Associates has 41 years of professional experience supporting the public and private sectors. Our multi-disciplinary staff provides responsible, innovative, and cost-effective engineering solutions. We are proud to highlight continuing relationships with exceptional clients like Middletown Township, New Jersey. Ask us how to be a part of your solution!
Founded in 1995, Millennium Communications Group (MCG) is a full-service technology communications company. The company has made its mark in the industry as a highly skilled and reliable source of engineering, construction, and technical solutions. With a long list of clients and prestigious projects in both the private and public sectors, MCG is widely considered the network construction provider of choice.