Manassas Regional Airport
Self-sufficient and soaring
Business View Magazine interviews Juan E. Rivers, Airport Director at Manassas Regional Airport, for our focus on U.S. General Aviation Airports
The year was 1930 and the city council in Manassas, Virginia, a community of some 1,200 people, thought it was high time they got on board with the idea of building an airport. Within a year, a group of investors purchased almost 95 acres of land and leased it to the city – the first Manassas airport was opened on June 8, 1932.
In 1945, the city purchased the airport outright and continued to operate from that location until 1963. By this time, the boundaries of Manassas had seen housing engulf the airport region, and it was decided to move it further out. With combined federal, state, and local funds, 268 acres were purchased and the Manassas Regional Airport opened September 20, 1964 – complete with a single 3700′ x 100′ paved runway, a rotating beacon, maintenance hangar, office, and 30 T-Hangars.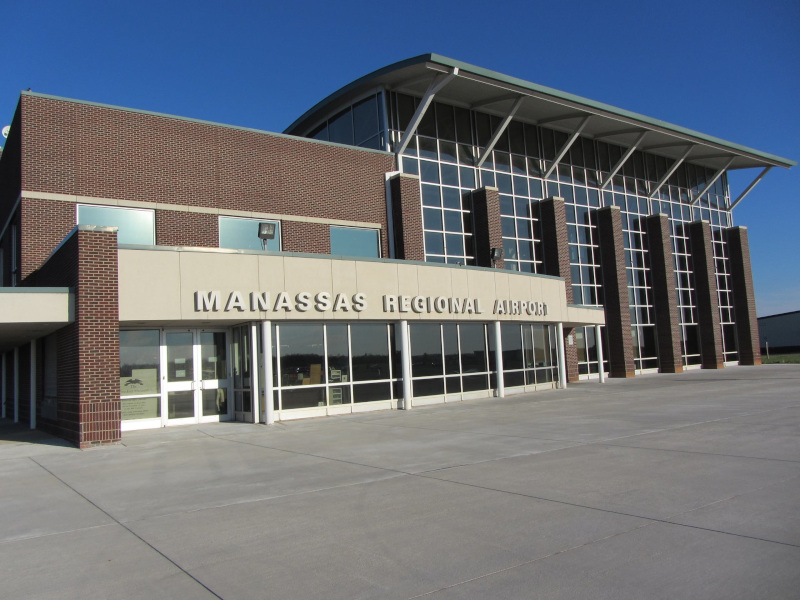 Over time, the airport continued to evolve. Additional land was purchased and many improvements were implemented. In 1997, a new 5700′ parallel runway, 16L/34R, and Taxiway Bravo were constructed. In the years to follow, ramp areas, perimeter and access roadways, and the main terminal building were all built on the east side of the airfield. Private franchise holders have constructed additional T-Hangars, corporate hangars, business complexes, and other facilities.
"We have taken the position that you have to be constantly working on your facilities in order to attract new customers and make sure there are never any issues," explains Juan E. Rivera, Airport Director at Manassas Regional. "And so we have developed a process of making sure we are designing and planning for construction two to five years out. Then we have time to get all the FAA grants in order, make sure everything is ready, line up the budget, and begin work. The process, in my experience, usually takes five years, so you constantly have to have something in the hopper."
Two airport capital projects scheduled for completion in 2021 were recently finished – a rehabilitation of the short runway and the building of a new Taxiway Golf and Taxiway Yankee. Rehabilitation of Taxiways Alpha and Bravo are now in the design phase, and preparations to create the new Airport Master Plan are also underway. That process which should take about 18 months to complete. Currently, they are going through the "scope of work" process and doing an independent fee estimate that is required by the FAA. Once the new Master Plan is approved, it is expected to guide the airport forward for the next 20 years.
There is hope that this plan will include a new control tower. The current tower has an interesting and storied history and has just about run its course. In 1992, the City of Manassas undertook the first-ever effort to "recycle" an air traffic control tower. The tower was from an airport near Denver, CO, where it was disassembled and shipped to Manassas. "It was a great idea at the time," explains Rivera, "because the cost was a lot cheaper. But you have to think that tower is now going on 64 or 65 years – that is a healthy amount of time."
Rivera worked at three other GA airports before taking the reins at Manassas. He has worked hard to ensure that the airport has multiple revenue streams and is designed to offer the best it can to the local area. As the adage goes, location, location, location is what matters. And Manassas is the perfect place for general aviation. "To be honest, if we were in Southwest Virginia or another rural area, we could not charge the fees we do and would not have the clientele we do," Rivera admits. "Northern Virginia is one of the highest per capita income places in the country, with a lot of wealth. We are also right outside of Washington, DC. So, a lot of people here have an interest in flying and have the revenue or disposable income to learn to fly. Plus, we're very fortunate that many companies come to DC to meet with legislators and lobbyists, etc."
Rivera emphasizes the importance of viewing the airport as an economic tool for the region. He notes, "Our generating revenue helps keep the city tax rate down and that is why it is so important for us to remain self-sufficient. We don't take any tax dollars for day-to-day operations or even maintenance. Upgrades and enhancements are paid from profits or by FAA and State government grants."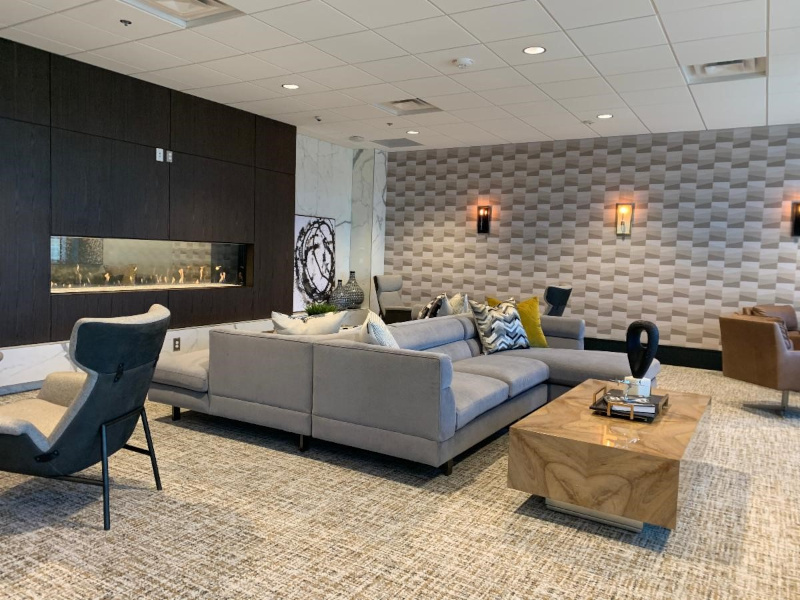 Manassas Regional Airport is considered the busiest general aviation airport in the Commonwealth of Virginia with over 400 based aircraft. It covers 889 acres and also has the most total operations for a GA airport in Virginia. An economic impact study done by the Department of Aviation determined that the airport has a $375 million economic impact and creates some 1351 jobs. The payroll is an astounding $117,438,000.
All that being said, the daily operation of the airport is actually done by a lean group of cross-trained individuals. Aside from Rivera, there are a total of seven people who work at the airport, employed by the City of Manassas. There are four frontline maintenance personnel, two operations officers and an administrative coordinator who handles the day-to-day running of the airport office, paying bills, and administration. "We are set up with the same typical three divisions that you see at any airport: Operations, Maintenance, and Administration, just on a smaller scale," says Rivera. "But that is also why we can be so profitable. We have managed to create a working environment with very little turnover, and we are fortunate that our employees have been here for many years and are very professional. They deserve so much credit for our success, I could not do the job without them."
As a reliever airport for Dulles International Airport, Manassas Regional covers Maryland, Washington DC, Alexandria VA, and was the first GA airport designated as a National General Aviation Airport in Virginia by the FAA. It has two full-service FBOs: APP Jet Center which has been on the field for 15 years and recently finished more than a million dollars in renovation work; and the new FBO, Chantilly Air Jet Center, that just built a $14 million facility. Rivera reports, "Both are situated to offer the best and most complete services you can ask for. We also have a total of 26 businesses based at the airport, ranging from five flight schools, including helicopter and fixed-wing schools, to three, part-145 repair stations. Then we have several other large companies based out of here. Leidos, the defence and aeronautical technology company fly out of the airport. And Aurora Flight Sciences, which does cutting-edge research and development with UAS and Drones, are based here."
Because the airport is in close proximity to DC, there are government agencies based on-site, including U.S. Customs and Border who have a facility for helicopters and fixed-wing aircraft. "It is a very busy airport," says Rivera. "We have managed to diversify our revenue streams and become self-sufficient. When I first got here, we were in the red and we had to borrow money from the city. But through good business management techniques, watching our budget, and expanding the facilities, we now have 60 percent of our revenues coming from land lease arrangements and we're very profitable. Last year the airport businesses contributed over $800,000 to the city coffers in the way of real estate taxes, personal property taxes, and the like."
Manassas Regional is also competing for business aircraft and leisure pilots. According to Rivera, "We don't have any landing fees, for example, and our fuel prices are typically $1 to $1.50 per gallon lower than if you were to fly into, say, Dulles. We have quick taxi times and great ground transportation; we can get you on the road and to your destination an average of 30 minutes sooner. So when you look at the cost of coming into the airport being cheaper, less expensive fuel, competitive FBOs and great ground transportation to get you where you're going – we can make the case daily that Manassas Regional Airport is the best airport for you in the Washington, D.C. region."
AT A GLANCE
Manassas Regional Airport
What: Progressive general aviation airport
Where: Manassas, Virginia
Website: www.manassasva.gov/airport/