Lyndhurst, Ohio
Mayor Patrick Ward loves Lyndhurst
Making lemonade out of Cleveland suburb community
By THOMAS LARK
Associate Editor
LYNDHURST, OHIO––Patrick Ward is a man who simply loves his hometown.
Of course, in Ward's case, he may be just a bit biased. You see, Ward, 69, also just so happens to be the mayor of his hometown: Lyndhurst, Ohio, a small city in Cuyahoga County and an eastern suburb of Cleveland. Its population exceeds some 14,000 folks, and a small part of Lyndhurst was originally part of the nearby township of Mayfield. The former municipality is also the hometown of famous rock star Eric Carmen.
Ward tells us that he is very proud to be a Buckeye.
"We are the heart of it all!" he happily declared of his American Heartland state when we recently caught up with him.
And as Gov. Mike DeWine noted in May, Ohio has a mighty big heart indeed. It offers job opportunities, family-friendly communities and a great quality of life, as well as tourism-related events and attractions.
Ward relishes his more than 30 years of deep and varied civic involvement. This includes 22 years of service as a city councilman for Lyndhurst. He was elected mayor in November of 2015. And after spending 40 years in the transportation business, Ward retired from his private-sector duties to devote his full-time attention to the City of Lyndhurst.
In addition to his career as a trucking company executive, Ward served on the board of directors of Notre Dame-Cathedral Latin School in Chardon, Ohio; as a member of a lay advisory board to the Sisters of Notre Dame; and on the board of the 250 Committee, which raises funds for the Big Brothers/Big Sisters organizations. He is a 1973 graduate of St. Ignatius High School, and he attended John Carroll University.
"It was an awesome time," Ward recalled of his days at St. Ignatius. "It was so simple then."
He shared a humorous memory of his school days.
"I was in detention once," he recalled, and from a window, "I saw my friends pushing my car out of the parking lot––just as a joke."
Ward quickly alerted one of his teachers, who was also, as was common in those days, a priest.
"I said, 'Father! Father, they're stealing my car!'" he said with a chuckle. "And he said, 'Mr. Ward, you have to come back after you get your car.' I guess I should have locked it!"
He also noted his class's impending 50-year reunion. Classmate Tim Myers was Ward's best friend then, and he remains so to this day.
"Those are good memories," the mayor observed, "and I'm looking forward to rekindling some of the relationships."
In addition to his mayoral duties, Ward is also keeping himself busy these days with his work as president of the Hillcrest Council of Councils. Begun in the 1980's, this is an organization of council members from nine local communities. Amongst its purposes is the honing of its members' civic-related skills to better address their residents' questions.
"I get updates on a continual basis," said Ward. "We have educational breakfast meetings. They bring in subject-matter experts to talk to us about different matters that councils should be skilled-up on. It's been a good organization to be a part of. It's fun."
And the mayor is president of the Suburban Police Anti-Crime Network (SPAN), serving Cuyahoga County.
"We're not rural or urban," he said. "We're suburban Ohio; a second-ring suburb, touching a couple of communities that actually share borders with the city of Cleveland. SPAN is a law-enforcement collaborative of five communities."
The group is well equipped to protect and serve. Ward extolled Lyndhurst Police Department Chief Patrick Rhode for his SPAN efforts.
"We have a SWAT team," said Ward, "a bomb squad, an accident-investigation unit, a drug-enforcement unit and so on. These groups are very important to the communities they serve. Not all communities can afford drug-enforcement units and SWAT units. But as a collaborative, we can afford to purchase the equipment and to train and devote the personnel for this. That serves our greater community well."
And the mayor admires the group's impeccable training. One morning, he saw the SWAT team getting ready to deploy.
"They just looked formidable," he said, praising them for their thorough training, their skills in de-escalation efforts and more. "They were all hanging on to the side of the armored truck. It was something.
"All of our people train," he added with emphasis. "They train constantly. When I started in public service, you never heard of these things. Or they were things you never thought you'd need. We instituted trauma training. How do we recognize the collateral damage in a situation?"
Ward cited incidents of domestic-violence situations, crimes wherein the victims are kids and more.
"How are we responding to that?" he rhetorically asked. "How are we treating them? Are we able to bring resources to bear on that––on what they might be experiencing? It really is an important aspect of what our people do. And having the training sensitizes them in ways that are important."
More about Ward and his many more hats
Ward wears so many other hats as well, they almost defy listing. He is actively engaged in the following:
He is the president for the Regional Council of Governments RITA (or Regional Income Tax Agency); a member of the board of directors and treasurer of the Senior Transportation Connection; a member of the Cuyahoga County Emergency Services Advisory Board; chairman of the Suburban Council of Governments for the Northeast Ohio Regional Sewer District; a member of the board of the Heights-Hillcrest Regional Chamber of Commerce; a member of the board of Destination Cleveland; and chairman of the Council of Governments for the Community Partnership on Aging.
The mayor and Judy Ward, his wife of 46 years, have three adult children, Patrick, William and Linda, as well as two grandchildren, Patrick and Grace. Mayor and Mrs. Ward are now on their second home in Lyndhurst.
The mayor got involved in local civic matters early. As a younger man, he was involved in Lyndhurst's annual hometown celebrations: Home Day, which now actually lasts three days ("But the name is still not plural!" Ward hastens to add with a laugh) and is in its 98th year. These efforts made him known to the city fathers, and this led to writing a hand-delivered newsletter for the City: Lyndhurst Crossroads, 1988-89. The current newsletter is Lyndhurst Life magazine.
Beginning as a park picnic, Home Day grew from there. This year's event is slated for Sept. 8-10, as Ward informed.
"It's a great event," he said. "We have rides now, and it certainly has gotten a lot more cosmopolitan."
Ward noted that he and his fellow citizens have a lot of hometown pride.
"We're proud and resilient," he observed. "I often refer to us as the 'lemonade community,' because whatever life delivers, we muscle through. We will make lemonade out of whatever life hands us."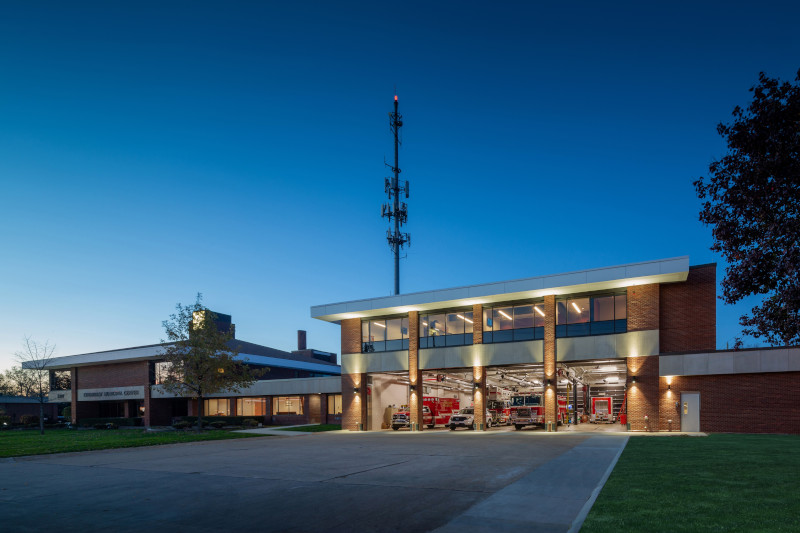 More on the history of Lyndhurst
According to historian Thomas Treer in Images of America, the land that today makes up the city of Lyndhurst was once part of the Connecticut Western Reserve, obtained by the group through a treaty with the Iroquois tribe in 1796. The following year, Moses Cleaveland, a general in the American Revolution and the namesake of the mysteriously re-spelled Cleveland, named the land east of the Cuyahoga River for his favorite Greek mathematician and logician, Euclid. The area remained populated mostly by Amerindians until after the War of 1812. Fourteen years after that war, Euclid was further divided into nine districts, with present-day Lyndhurst forming District IV.
Ohio has always been known as an agricultural state. It's full of farming communities, and early Lyndhurst was no exception. According to the United States Census Bureau, Lyndhurst Village became known simply as "Lyndhurst," and it was incorporated formally as a village in 1917 and a city in 1951.
Also according to the census bureau, the city has a total area of 4.44 square miles, of which 4.43 square miles is land and 0.01 square miles is water.
The median income for a household in the city is estimated at $52,272, and the median income for a family is similarly reckoned at $64,961. The per capita income for the city is $28,206. About 1.3 percent of families and 2.5 percent of the population are below the poverty line, including 1.4 percent of those under age 18 and 3.3 percent of those age 65 years of age or older, as Ward noted.
"We are well off," he observed. "But that doesn't mean that some of our residents don't struggle. A quarter of our populace is elderly and on a fixed income. Food insecurity has become a real thing in our suburbs. We have food distributions for all government-sponsored groups.
"We're very big on collaboration and regional efforts," Ward added. "We want to elevate our ability to provide more excellent services."
AT A GLANCE
Mayor Patrick Ward and the city of Lyndhurst, Ohio
Where: in the northern part of the Buckeye State
Website: www.lyndhurstohio.gov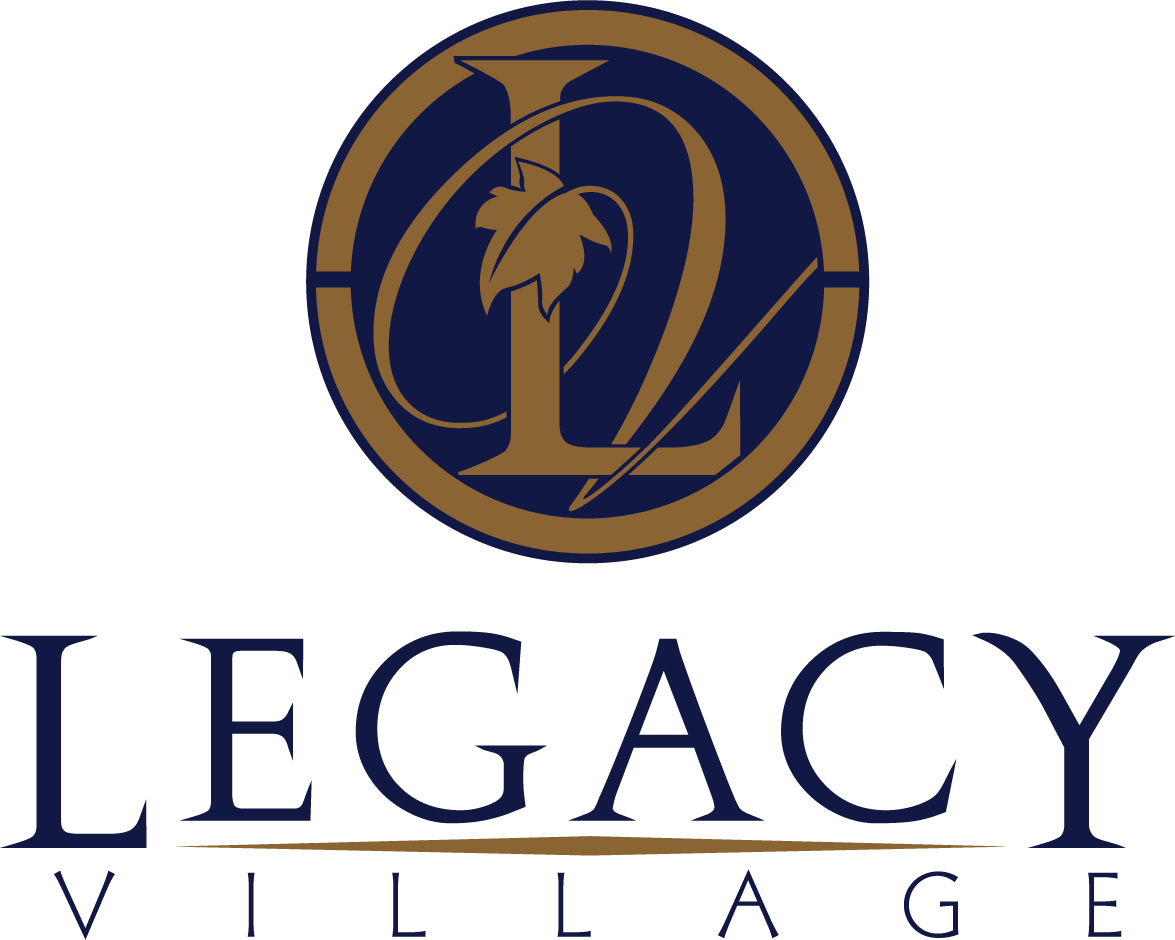 First Interstate Properties – www.first-interstate.com
Legacy Village shines as Northeast Ohio's premier lifestyle center Legacy Village is Northeast Ohio's premier lifestyle center located in the Cleveland suburb of Lyndhurst. Featuring more than 45 restaurants and retailers, the center is home to the area's only J.Crew Factory, L.L.Bean, Lilly Pulitzer, The Capital Grille, as well as the Arhaus and The Tempur-Pedic flagship stores. Legacy Village enjoys a great sense of community, reflected throughout the year in annual events, live music, and the many other happenings that are mainstays of the center's warm, welcoming culture. Complementing the experience is the Designated Outdoor Refreshment Area (DORA) which offers guests the opportunity to enjoy adult beverages outdoors within Legacy Village as well as at select retailers. Beginning with the annual arts festival, Art in the Village, the center's warm weather line-up includes an eclectic mix of live music, trivia nights, weekday programs for the younger set, a variety of food trucks on Mondays, a Sunday farmer's market and more. Legacy Village is also the home to the six-floor, 135-room Hyatt Place Hotel. Plenty of free parking throughout the center includes a five-level, 355-space parking garage. Located in the midst of Northeast Ohio's thriving eastside business, residential, cultural and educational centers, Legacy Village is at the heart of the welcoming and thriving Lyndhurst community.
South Euclid Lyndhurst Schools – www.sel.k12.oh.us
The South Euclid Lyndhurst School District is a comprehensive PreK-12 public education institution in Northeast Ohio demonstrating an innovative approach to learning at all grades while promoting a robust student experience which prepares each individual for their respective life journeys. The SEL Schools take sincere pride in our diversity, our excellent quality of education, and the successes of our students and staff. Our district is committed to bringing out the best in each and every child and recognizes that strong schools are the foundation of a strong community. Over the years, our graduates have attended some of the finest academic and performing arts colleges and universities in the nation. Our student leadership co-curricular opportunities are preparing our future global leaders each and every day.
Our work together requires teamwork, dedication, and collaboration, which extends beyond our school district staff and students to the entire community. We pride ourselves in affirming our shared vision to be The Destination School Community, and we thank our elected leadership, community stakeholders, and families for their continued support.

DataServ – www.dataservtech.com
Building on 36 years serving Ohio's public sector, DataServ's unique approach to technology service delivery models places the mission of our clients at the core of everything we do. We understand that cost-effective, secure, scalable and efficient technology is now more critical than ever to municipalities across the state. Our Technology as a Utility model powers organizations across Ohio.