Lynchburg, Virginia
City on the move
Business View interviews Wynter Benda, City Manager of Lynchburg, Virginia, for our focus on Economic Development & Growth in U.S. Cities
The city of Lynchburg, Virginia is shaking things up. Set at the foothills of the Blue Ridge Mountains, winding along the banks of the James River, Lynchburg has much to offer when it comes to recreation. There are more than 40 miles of trails for walking, biking, hiking, and running, as well as 17 parks to take in some fishing, kayaking, canoeing, and relaxation.
"The river and its relationship to the mountains, together with the rail trails and the overall quality of life is something that, in my opinion, is unrivalled," says Wynter C. Benda, Lynchburg's City Manager. And while its natural beauty brings a lot to the table, the city of 79,000 was ready for some big changes to its social, administrative, and infrastructural landscape. First, they hired Benda to be the new City Manager. Benda came to the city from Norfolk, Virginia with a desire to listen to what the Lynchburg community needs – and effect positive change.
"I've taken the time to understand not only the city council and our workforce of 1200, but also to the city's residents," Benda reports. "I'm not from Lynchburg, so I've brought some of my experiences, which they look at as a way in which to configure things like public-private partnerships – something that I had experienced and worked through in Norfolk."
Together with city council, Benda and the city came up with a new budget for Lynchburg that focuses on five key initiatives: public safety, infrastructure, quality of life, lifelong learning, and economic development. "Council visioned these early in February and said these are the areas that we want to invest in, and so there are different ways in which they took revenues to help meet those initiatives," Benda explains.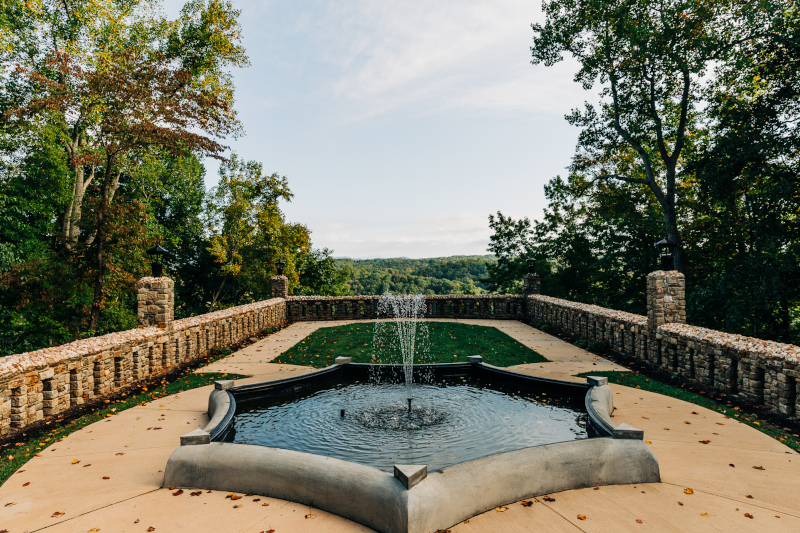 For public safety, they started by raising the salaries in both police and fire departments to become the highest wages in central Virginia. "That was purposeful because we wanted to not only simply retain, but also recruit as well," Benda says. "That's worked well for us. And we've added more people in the emergency services unit to help with 911 dispatch." The City of Lynchburg is also on the cusp of closing on a property, where they will build a $47 million police precinct. Something long overdue given that he current police precinct is "somewhat aged," infrastructure wise.
When it comes to quality of life, Lynchburg already has an abundance of recreational opportunities. But the city wants to step it up a notch and make things even more desirable for residents and tourists alike. Using its $33 million in American Rescue Plan Act funding, the city has put together a plan for the year 2030 that will include investing more money into its trails, as well enhancing the city's downtown to bring even more attention to the area. "We have commissioned a 3500-seat venue to create a resource here in the downtown that would create another amenity for folks and to encourage them to come, not only into the city, but also stay as a plus one, plus two after the concert or some other event," Benda explains.
To help achieve their life-long learning and economic development initiatives, Lynchburg has joined with Liberty University to form a public-private partnership to create a new lifestyle and entertainment venue called River Ridge Mall, which will function as the city's town center. River Ridge Mall was a former enclosed, classic 1980s-style mall. It was anchored by Sears and Macy's department stores, which eventually closed down, giving the property an abandoned feel. Years of inattention left the mall with few stores and lots of water damage. Liberty University purchased River Ridge Mall in 2017 with plans to reinvent it.
"Our goal was to really turn it into a town center," says Craig Pettitt, Vice President of Real Estate for Liberty University. "Although there are little venues around the city, we feel like, 'location, location, location' is key. River Ridge is centrally located, and it's a great venue for reinvention."
Renovations began in 2019 to turn the mall into an open-air shopping center with urban storefronts, a lifestyle area, modern food hall, cinema and space for shopping, dining and entertainment. The mall's centerpiece is a large aquarium run by SeaQuest. "We went in and kind of created a power center," Pettitt says. "We intentionally didn't want it to look like a typical mall. Our center court is open and inviting."
The mall includes three anchors – one being Dick's Sporting Goods. Home Goods is about to sign a lease as another of the anchors, and River Ridge have a lease out to a cosmetics operator that is not currently in the Lynchburg market. They also have eight new stores under contract to open within the next year.
"It's been quite the turn around," Pettitt says. "Our goal is to create an opportunity here that's really like no other. Maybe we will bring in people from other adjoining communities, whether it's Roanoke, Charlottesville, and Danville up to the property."
Adding to the mall's lifestyle appeal is a potential new library branch. The city is currently under discussion over adding a River Ridge library branch, furthering its "lifelong learning" initiative. Adding the new branch to the mall will help free up capital funds that would otherwise be used to create a new branch in another location. "Talking about the potential for that partnership with Liberty was one of those 'aha' moments," Benda says. "There are 26,000 people who have library cards and that means more foot traffic to the town center. That's many plus ones. It's really one of those win-win circumstances for the city."
While the COVID-19 pandemic stalled development a bit, the River Ridge project is back on course and is anticipated to be finished by the end of 2022. So far, Liberty's total investment is around $80 million. "The nice thing for Liberty is that probably no other REIT in the country would have done what we've done. The return on investment is not going to be a 12 to 15 percent return. But we did not want a failing mall," Pettitt says. "It was a little bit self-serving for Liberty. As students and families come into town, we wanted something to be proud of both for the city and for the students who are here. So, we're working at it. The job's not done, but we've got some exciting things happening."
With all the changes happening in Lynchburg, the city is anticipating growth. However, like most cities in the nation, housing, unfortunately, is not keeping up with demand. "I'll say, just downtown, we can't keep up with the demand for lofts or apartments between retirees and the dual-income-no-kids sector, as well as being able to have a remote workforce, and the cost of living and the amenities that are here," Benda shares. "Many people are deciding that they want to live here in downtown and remote work to DC or surrounding cities."
While the city is largely built-out, developers are starting to get creative to help generate some new housing opportunities. "Because rising tides raise all ships, there are areas that have been underdeveloped, under invested in, that are now starting to see development," Benda says. "I'm eager for some of the areas that haven't necessarily seen the development in the past, now because of higher demand, maybe those areas could see development that could be impactful."
So much has changed in Lynchburg over the past year, it's hard to imagine that things could change even further. But Benda says he's just getting his "sea legs."
"I'm encouraged by the city council and its vision and its expectation on me for how we can make sure that Lynchburg is part of the conversations," he says. "I'm going to use a sports analogy: Wayne Gretzky said he didn't play to the puck, he played to where it was going to be. We need to take some of these characteristics and do the best we can. And some of that involves risk. We need to make informed decisions that might have a bit of a risk, but keep the momentum going for the City of Lynchburg."
AT A GLANCE
Lynchburg, Virginia
What: A thriving historic city, population 79,000
Where: Piedmont region of Virginia, east of the Blue Ridge Mountains
Website: www.lynchburgva.gov