Township of Mount Laurel, New Jersey
The edge city, reimagined
Business View Magazine interviews Meredith Tomczyk, Township Manager of Mount Laurel, New Jersey, for our focus on Economic Development in U.S. Cities
Edge cities are interesting places. A term coined by Washington Post reporter Joel Garreau to designate any rapidly densified suburban business district, these fringe cities often have to work harder to produce their place identity than do the major metropolises they sit next to. Given that edge cities function primarily as zones of consumerism – most of them owe their genesis story either to an expressway or a shopping mall – they tend to be great places to conduct business. But not-so-great places to live, visit, or raise a family.
Then again, not all edge cities are created equal.
With a population just shy of 43,000 (a figure that swells to 100,000 during the workweek), the urbanization of Mount Laurel Township, New Jersey was a by-product of the New Jersey Turnpike. Incorporated in 1872 from portions of neighboring Evesham Township to the south, it was originally named after a tree-covered hill that had stood at its main crossroads. Today, it plays little sister to the once-U.S. capital city of Philadelphia, PA and is ranked 16th on Money Magazine's 2020 list of Best Places to Live in America. If there was ever a place to reflect on some of the paradoxes of the edge city – on planned industrial spaces as real, lasting, livable places – Mount Laurel would certainly be it.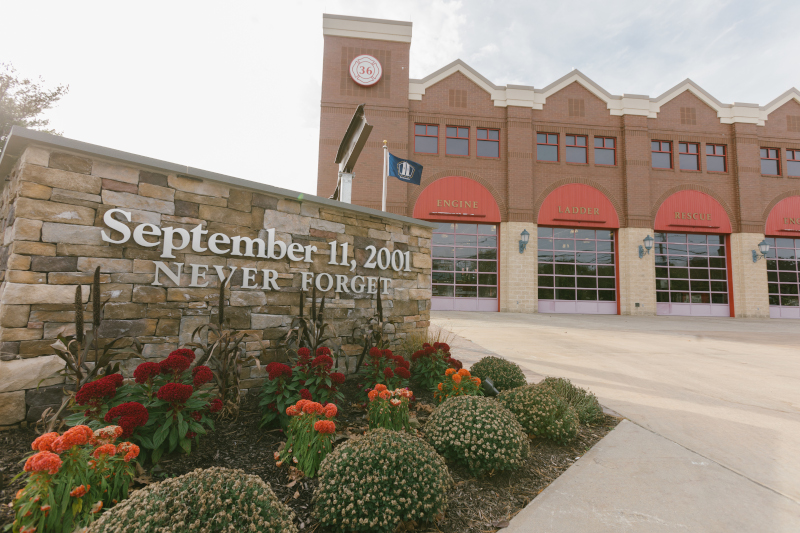 "The main thing is the makeup of Mount Laurel itself; the type of place we are," says Meredith Tomczyk, Township Manager. "We have various residential options here and lots of great businesses to choose from. If you want something low-key, you can go to Rancocas and peruse the shops. If you want something corporate level, you can find it on Route 73, 'Hotel Row.'"
"Our recreation, business choices, and residential neighbors all make and come together for a phenomenal community," adds Bill Giegerich, Director of Economic Development. To elaborate, Mount Laurel recognizes the tremendous importance of parks and recreation facilities to the community. Tomczyk says they truly value their Parks and Recreation Program and always work to preserve any type of land that they can.
Laurel Acres Park is a popular, dog-friendly hike spot and the ideal place to spend a lazy summer evening or a brisk winter's day. It's an award-winning park offering a range of experiences for the community, including a Veterans Memorial, pavilions, grills, an exercise training center, a hill used for concerts and sledding, multiple soccer fields, an indoor baseball field for rainy afternoon games, and three outdoor playgrounds perfect for kids aged 2-10. "We've upgraded our playground equipment to be ADA-compliant," says Tomczyk. "We wanted the space to be accessible and inclusive, so that everyone could enjoy it." Open from sunrise to sunset, licensed visitors can also fish the Laurel Acres pond, which has been known to yield impressive rainbow trout.
Memorial Park, located at 235 Mt. Laurel Road, features a beautiful garden with a memorial plaque dedicated to the soldiers and firefighters lost during 9/11. In 2018, the township cut the ribbon on two new turf fields there. "We've got very active sports programs," says Tomczyk. "Our Laurel Acres Baseball Complex is state-of-the-art. We have softball and lacrosse, too." Larchmont Park also offers two basketball courts and six tennis courts, both of which have lights for night-time playing.
Like many edge cities, Mount Laurel is technically a town without a downtown, but the Township Planning Board has recently designated 30 properties in Rancocas Woods as a redevelopment area that could serve as that traditional city "core". These properties are primarily located along Creek Road – mainly the Rancocas Woods Village Shops and the adjacent parcels of land – and are poised to become a business and shopping district attracting significant regional economic investment.
According to Tomczyk, "They've got some wonderful businesses there that are currently open." "Ma and Pa's Tex-Mex BBQ is one of the new popular restaurants in town. It's a huge hit! They've been so successful. We also have Pelican's, which is a shaved ice business, right there in Rancocas. So many flavors to choose from. They've been a great partner to have. They'll show up to different community events and serve everybody snow cones." Rancocas may be part of a redevelopment plan, but Tomczyk assures there are some fantastic places open for business already.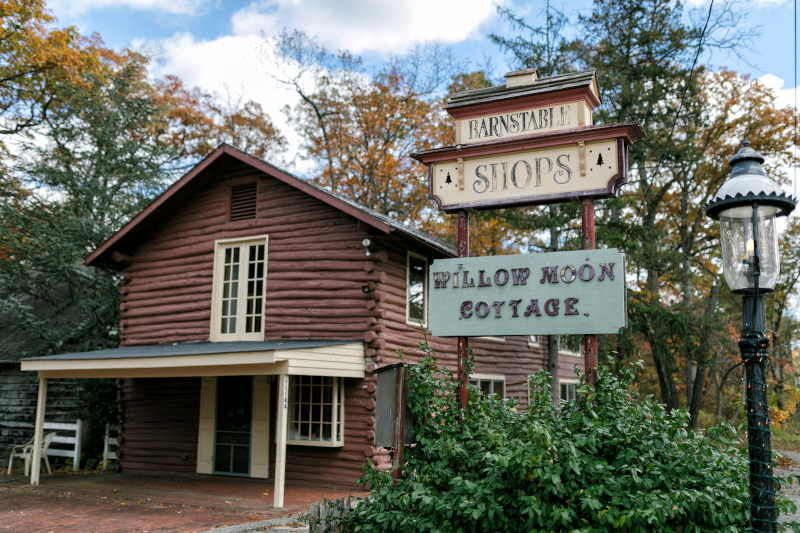 In November 2019, the township formed the Rancocas Woods Business Association, a private, non-profit 501(c)(3) group comprised of 12 active members, mostly business owners and township officials, to manage the ongoing revitalization efforts. "Pre-COVID, there were more events, and they were highly attended by the community," says Giegerich. "They just put on a DIY scarecrow-making event for Halloween this year. In previous years, when we were allowed larger groups, they'd have a Booze and Brews event. People dressed up in costume and there were beer trucks. It was a great fall festival."
Coming up in December, the association is planning its yearly Christmas Candlelight Tour; an event revolving around food, decorations, unique handmade crafts, and vintage selections. "They do a tree lighting at the end of Creek Road, complete with a Santa Claus" says Giegerich. "They line the streets with candles and invite the residents into the shops for sales and such. It's a great opportunity to support local small businesses and artists. Also at the Village Shops are an antique show and craft show. These are usually held monthly and showcase a variety of vendors."
From small businesses to big global brands, the Township of Mount Laurel really does have it all. In addition to the approximately 60 crafters and antique dealers that make up the crafters' cooperative at the Village Shops, the city is home to Penn Medicine, NFL films, and the headquarters of monster mortgage companies Freedom Mortgage and PHH Mortgage. Mount Laurel also houses the main facilities of Rowan College at Burlington County, a public community college whose modern campus experience rivals that of many four-year universities.
For students, commuters, and residents alike, Mount Laurel offers two large-scale entertainment venues: Topgolf, featuring fun and competitive golf games for all ages in climate-controlled playing "bays", and The FunPlex, an outdoor amusement and waterpark plus indoor arcade complete with Go-Karts. "These types of places are perfect for hosting the visiting corporate businesses that are staying in our hotels," says Tomczyk.
"We're actually ranked #2 in the State of New Jersey for hotels," she continues. "Route 73, that's easy access. You have turnpike access, 295 access. Easy access right over to Philadelphia. A lot of times our hotels fill up, like when the Pope visited, or there's a convention happening in Philadelphia. Our hotels tend to be a bit more reasonably priced, and we're also in a commutable area. Plus, we have a lot to offer here. People attending those conventions can come back to Mount Laurel Township and have plenty of places to eat – Miller's Ale House, Carlucci's, and Prospector's Steakhouse to name a few. We are an important hub for the Philadelphia area."
As far as residential construction goes, the township anticipates it will experience a significant population increase once two major residential projects are completed. In August 2019, the Mount Laurel Planning Board approved the site plan for The Gables, consisting of 276 garden apartments, 54 patio flats, and 170 townhouses. Out of these 500 units, 90 will be used to provide low- and moderate-income housing, satisfying Mount Laurel's obligations under court-ordered Council of Affordable Housing guidelines. "We have another project named Haddon Point that we refer to as the Delco Project," says Tomczyk. "It's right off that main highway, Route 38. That's going to include 600 units of market-rate housing and age-restricted apartments, along with 85,000 square feet of commercial space."
Like all successful edge city transformations, Mount Laurel Township is doing the important work of calling attention to itself as a vital urban center, one that's quickly cropping up on Philadelphia's periphery. There's something truly exciting about that work, mostly because it involves a new way of building and reimagining the American suburban city. "When a business is kicking the tires on relocating, and they reach out to us, they know their project is going to be streamlined," says Giegerich. "The construction official here is quite active in helping to smooth out the permitting process. Planning and zoning, as well. Ideally, we'd attract more businesses along the lines of breweries, distilleries, and restaurants to that Rancocas Creek area, where the shops are currently located. Those are some of the things we're targeting right now."
AT A GLANCE
Township of Mount Laurel, New Jersey
What: Urban-suburban "edge city"; population 43,000
Where: Near Philadelphia, Pennsylvania
Website: www.mountlaurel.com
Capehart & Scatchard, P.A. – www.capehart.com
Capehart Scatchard is a diversified law firm serving large and small businesses, public entities, non-profit organizations, academic institutions, governments and individuals. Our firm is committed to providing clients with superior legal services in a prompt manner and at a reasonable cost.
Penn Medicine – PennMedicine.org/MountLaurel
Penn Medicine Mount Laurel is a state-of-the-art medical facility which offers our Southern New Jersey community easy, convenient access to the region's finest health care. Now you can see your primary care doctor or receive expert specialty care that's centered around you, close to home. Learn more at PennMedicine.org/MountLaurel.