Los Alamos County, New Mexico
Rich in culture, beauty, and talent
Business View Magazine interviews representatives of Los Alamos County, New Mexico for our focus on Economic Development in U.S. Cities & Counties
In an area that is renowned for its physical beauty and enviable outdoor lifestyle, Los Alamos County, New Mexico has learned the secret to capitalizing on such natural assets. With a small town feel and big city amenities, Los Alamos County appeals to both families and international talent from around the world recruited to work for its largest employer, the Los Alamos National Laboratory.
For Bill Enloe, Executive with The Peters Corporation, a Santa Fe-based leading residential housing development firm, there is no place quite like it. "I have lived here most of my life, actually other than college and graduate school, I've been in Los Alamos and raised my children here," he reflects. "Los Alamos has a very unique situation in that we have excellent schools, both private and public, and a relatively wealthy county with a lot of amenities as far as streets, roads, utilities, internet, parks, and golf courses."
Along with the great parks and local infrastructure, Los Alamos hosts recreational facilities including public swimming pools and a 150-mile trails network that connects the business districts and residential neighborhoods on the mesa tops to the surrounding canyons, mountains, national parks, and open space. With the Jemez Mountains to the west and the Sangre de Cristo range to the east, the scenery is second to none recreation opportunities for residents and visitors are endless. "We are in an area that has a lot of open areas for hiking, biking, skiing, cross country skiing, and hunting if you like to hunt. From all those standpoints, Los Alamos County makes for a very pleasant place to live," Enloe says.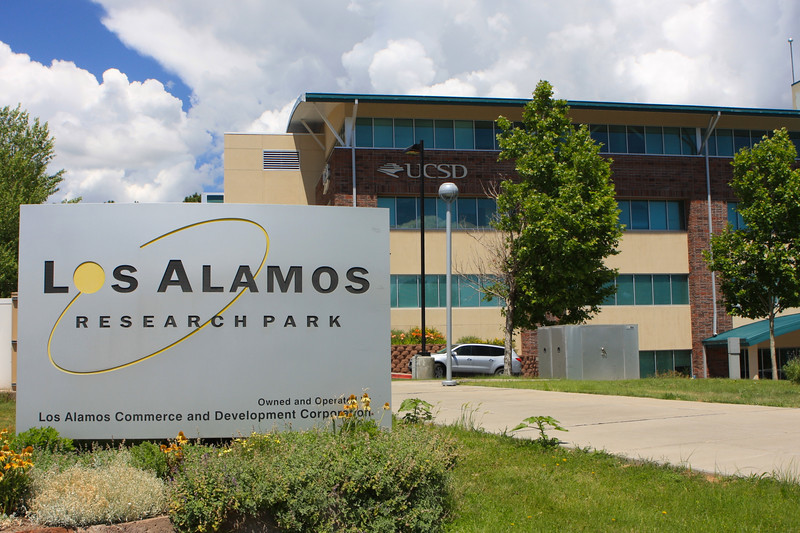 "For quality of life, we tick all the boxes that matter to people these days with nominal traffic, top-ranked public schools, an abundance of world-class outdoor recreation and cultural assets, including a ski hill and trails in our backyard," adds Dan Ungerleider, Economic Development Administrator for Los Alamos County. "US News and World Report has ranked Los Alamos the #1 Healthiest Community in the Nation for three years running."
Blessed with an airport and great transportation links in and out of the county, Los Alamos is within driving distance from major New Mexico urban areas including Santa Fe. Beyond the attractions that Los Alamos can offer a resident and visitors, the lifeblood of the area remains undoubtedly the Los Alamos National Laboratory. Established in the 1940s – and synonymous with the "Manhattan Project" – the laboratory facilities preceded the town and surrounding county that was subsequently built up around it to cater to the needs of researchers relocating from around the globe.
After decades of world-renowned research, Los Alamos National Laboratory remains the economic and employment hub of Los Alamos County. Employing close to 12,000 top research scientists and hiring at a great rate even through the COVID-19 pandemic, Los Alamos is working diligently with development partners, such as Peters Corporation, to provide first-rate housing options for its educated and talented residential base.
"The project we are currently working on is 148 apartments which will be high-end with amenities like a swimming pool, workout room, places to cook, and meeting rooms. All rooms will have fireplaces. Options include one, two, and three-bedroom units with garages for all units. It is a really nice project," Enloe describes.
Commercial construction is slated for Los Alamos, as well. "We are looking at the four acres across the street from the pond," Enloe adds. "We are building a bank and some retail and more apartments. So, those people that do choose to move into these brand new developments will have all the amenities they will need."
Dan Ungerleider, Los Alamos County's Economic Development Administrator, points out that the county has partnered closely with the Los Alamos National Laboratory as part of its ongoing community partnership initiatives. "We are trying to support the Lab's recruitment and retention efforts in any way that we can," Ungerleider states. He also highlights other regional partnerships including with the Northern New Mexico region by coordinating local efforts with the Regional Development Corporation of Northern New Mexico. "We are trying to support economic development regionally," Ungerleider explains.
Los Alamos National Laboratory continues to be a powerhouse economic driver. In the past five years, the Lab has increased the total number of jobs by 19% and, in 2021 alone, attracted $25 million in new financing, conducted 117 projects with 174 New Mexico small businesses, and created or retained 501 non-Laboratory jobs with salaries totaling $17 million.
Kathy Keith, Director of Community Partnerships for Los Alamos County, reports, "Los Alamos County is an ideal location for a technology company setting first-rate R & D facilities in a safe, small-town environment. We have a ready-made ecosystem for technology development, and we endeavor to collaborate with entrepreneurs to bring important discoveries out of the Lab and into the private sector for great benefit. A relatively new program we have started, the NM-LEEP (Lab-Embedded Entrepreneurship Program) allows an entrepreneur developing a technology to immerse themself in the Lab's technical expertise and resources for two years. Current NM LEEP fellows are developing new tools to monitor space weather and preventative treatment for Alzheimer's disease."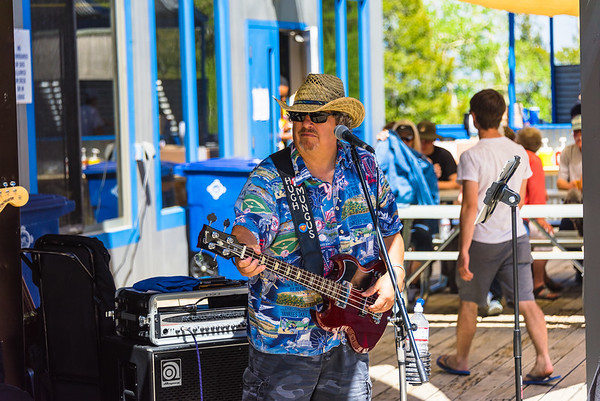 Healthy and strong communities are essential in attracting and retaining R&D professionals. Los Alamos National Lab works closely with the county to support healthcare, recreation, and a high quality of life. LANL has longstanding partnerships aimed at enhancing opportunities in the community from elementary to higher education. On the elementary and secondary level, the Laboratory's Math and Science Academy helps area teachers ramp up their math teaching skills and offers free camps and other activities for students. The Lab's Bradbury Science Museum offers its Science on Wheels summer science enrichment programs at area schools. Other programs include internships for high school and college students and the Summer Physics Camp for Young Women.
The Los Alamos National Laboratory's pipeline programs at Northern New Mexico College and Santa Fe Community College offer two-year programs for in-demand technician jobs. In many cases, the Laboratory reimburses students for tuition, books, and class time besides offering paid internships. The Lab also has a partnership with University of New Mexico-Los Alamos, allowing existing employees to earn a mechanical engineering degree.
The recently passed CHIPS bill authorizes $200 billion over the next 10 years to boost scientific research in the U.S., particularly at national labs including Los Alamos. Keith shares, "We are entering an unprecedented era of expansion for R&D here in Northern New Mexico. Los Alamos National Laboratory is committed to seeing the region benefit from a robust and diversified R&D economy."
Not to stop there, the special charm and awe-inspiring natural setting of Los Alamos County has led to a burgeoning film and TV industry that showcases the area's natural splendor. Although a fixture for close to two decades, recent film projects have taken on a larger scale bringing with them prime Hollywood exposure. While in the past, New Mexico was predominantly made to look like another location, the current production of 'Oppenheimer', based on the Manhattan Project will bring Los Alamos to major screens all over the world, embracing its unique history and natural gifts. Along with international releases, Netflix is working on building out production stages and more TV projects throughout the state with the potential to fill Los Alamos County's production pipeline.
Sitting at 7300 feet elevation, Los Alamos is also a high-altitude training destination for athletes from around the globe. The town sits at the base of Pajarito Mountain, the back side of a dormant volcano crater the is the Valles Caldera National Preserve, one of the three national parks that share borders with Los Alamos. Just five miles from downtown Los Alamos, residents will often drive or even cycle up to ski the mountain on lunch breaks and be back at their desks in the afternoon, highlighting the physical assets that Los Alamos can offer those that choose to call the area home.
Looking to the future, Enloe and Ungerleider both feel very encouraged. Although housing shortages continue to be an ongoing issue with the influx of employees working through the Lab and other local tech spin-off companies, the county is working hard to provide the retail and residential infrastructure to accommodate the demand. "We always need to be looking for new and innovative ways to build more houses, build more apartments… virtually any kind of housing is needed in Los Alamos," Enloe says. "In three years, I would like to see us have land available for development and be able to support the needs of the Laboratory."
Ungerleider agrees with his colleague. "We are looking to diversify the economy in terms of film and tourism. Also, we are looking for new places to bring pipelines of workers that want to come in and escape the high traffic, expensive areas and come to a beautiful place where they can recreate on their off time and have a trail outside every door. We have a beautiful area where you can kind of have that great life/work balance."
AT A GLANCE
Los Alamos County, New Mexico
What: A diverse, scenic county; population approx. 19,000
Where: Thirty-five miles from Santa Fe, NM
Website: https://www.losalamosnm.us/