Millbrook, Alabama
Comfort, convenience and community
Business View Magazine interviews Al Kelley, Mayor of Millbrook, Alabama, for our focus on Economic Development in U.S. Cities
Millbrook, Alabama had its early beginnings during the 19th century, when wealthy families of nearby Montgomery first enjoyed the area as a summer retreat. The rural setting offered a quiet place to escape the city and relax in the cool, clear water of the Robinson Springs. The community grew in popularity during the 1920s and 1930s and, over time, permanent year-round residences started to appear, followed quickly by schools, churches, and rail transportation. The city was formally incorporated in 1977, a few years after Interstate 65 was completed, resulting in continued population growth and community development.
Millbrook is now the largest city in Elmore County, with a population close to 20,000. Located just 10 miles north of Montgomery, it offers a small-town quality of life for its many citizens who work in the larger metropolitan area. Millbrook Mayor, Al Kelley, reflects, "Millbrook is a bedroom community without a doubt, and we don't mind saying that. We strive very hard to maintain a quality of life here. Montgomery is our major city. We have many military people, civil service, and State of Alabama workers that make the short commute into Montgomery, which is less than 10 minutes. We try to keep a very good quality of life for our residents. We take a lot of pride in our parks and our recreation, the things that families want to do when they get off work."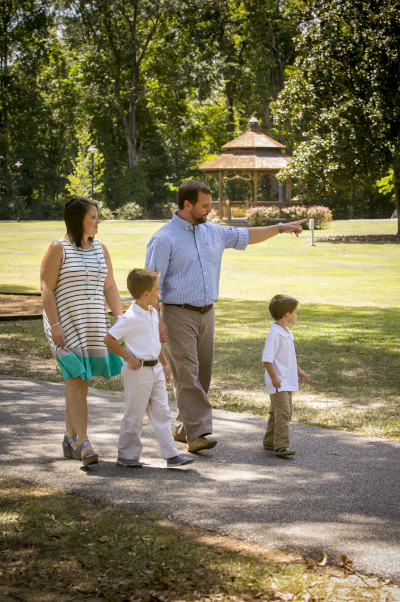 As Millbrook continues to grow, emphasis is on developing employment opportunities within the community. Ann Harper, City of Millbrook Economic Development Director, shares, "Quite a bit of our working population goes to Montgomery to work. However, in our own right, we are developing employment opportunities here as a sales and service community. We are developing our retail and commercial base utilizing our builders, electricians, professionals, and other service providers currently working in our growing residential market. More and more people are finding job opportunities here." The increase in people working from home during COVID-19 has fortunately provided a better-than-expected experience for some Millbrook businesses, as citizens are enjoying local restaurants, salons, and other services in the community, rather than travelling to neighboring areas.
Reliable broadband service was an Elmore County initiative prior to COVID, but it became a priority when the pandemic created an increased need for people to work, study, and connect with others online. As Cary Cox, Executive Director of the Elmore County Economic Development Authority, reports, "We were mapping out where we had broadband and where we did not. We did a comprehensive study for the whole county. That study was being used to further broadband, specifically fiber, in the areas that needed it. The project was on going and then COVID hit and we went immediately to phase three. After consultation with Elmore County Board of Education, we strategically installed hotspots around the county and activated them as quickly as possible. We feel Elmore County is ahead of the game on broadband." The City of Millbrook has also assisted in the effort by establishing hotspots in various locations throughout the community for use by those whose rural location makes working or studying difficult due to connection issues.
The Alabama Community College System consists of more than 20 colleges, several of which are close to Millbrook, adding to the appeal of the city. "The beauty of Millbrook is all about location for us," says Harper. "We are so close to everything. It might not be right in the middle of our community, but as far as our proximity to colleges, universities, hospitals, and airports, they are just minutes from us. That puts us in a very desirable position. You can be close enough, but you don't have to have it right in your backyard."
After moderate growth over the past decade, Millbrook is once again seeing an influx of residents, creating a need for additional housing. Developers are working to meet this demand, with more than 300 new single-family residences are in the works for 2021. According to Mayor Kelley, "Things have picked up again, our retail is picking up tremendously, and the housing starts are coming back. It's the idea that people want to get away from the big city and live outside of it a little bit. They feel safer, and I think they just enjoy the small-town atmosphere which we strive to provide."
Without a traditional downtown, there is a strategy in place to develop one centered around the Village Green, a popular public park located on the City's Main Street. Part of the plan includes purchasing property in that area of town, as it becomes available. Mayor Kelley shares, "Over the past three years, the city has acquired strategic pieces of property with the intent to help steer desirable and quality development in what we envision as the downtown area one day. We are maintaining municipal government facilities in this area to promote downtown vitality. In many cities, when a major road like Highway 14 goes through, it almost serves as a bypass and the old areas just fade out. We are doing all we can to keep the Main Street and the south end of town vibrant, with our new City Hall, economic development building, parks and recreation, library, and the police/municipal court building. We are also in the process of building a new Senior Center in this area. We are buying up every bit of property we can to try to keep Main Street vibrant for the future."
A unique and exciting project currently underway in Millbrook is The Fields at 17 Springs, a $45 million mega sports complex. The project, which is in its first phase, includes several multi-purpose rectangular sports fields, a tennis complex, pickle ball courts, a high school stadium/track, ballfields, open air pavilions, and a 100,000 square foot multiplex for indoor sports year-round and other large events such as conventions and trade shows. "It is unusual to get five organizations to band together," says Kelley, "but the City of Millbrook, Elmore County Commission, Elmore County Economic Development Authority, Elmore County Board of Education, and Grandview Family YMCA came together and formed a partnership. It's going to be a great economic driver for us."
The name of the complex was inspired by the 17 springs that are on the YMCA property and have been enjoyed by members of the community for generations. Previously, the same location was home to the annual 17 Springs Arts and Crafts Festival, a Millbrook favorite. The springs will also play a role in feeding the irrigations system and pond features throughout the property. Located in the fastest growing area of the city, near two major highways (I-65 and Highway 14), the project is expected to increase traffic to this already growing area. "Millbrook is the gateway to Elmore County from the west and showcases our great county," says Cox. "The City's leadership, vision, but most importantly their partnership is invaluable to developing the Highway 14 corridor."
With a goal of attracting new businesses to the community, Millbrook is the only city in Elmore County designated as an opportunity zone, a designation which carries tax advantages for investors. "We want to make life as convenient in Millbrook as possible," says Harper, "and to do that we want to attract businesses, so people who live here, buy here. We also want to have plenty of dining options. We have attractive sites for future development– accessible by three Interstate 65 exits. The right project would benefit the investor, the developer, and the city." Currently the city is hoping to attract a major grocery chain to Millbrook creating more visibility to entice other development. Mayor Kelley says, "That is going to open up a tremendous world of commercial development that is highly visible. In three to five years, we expect the area to explode, and with that comes good and bad. I grew up here and it was kind of nice back when you would ride down the road and everybody you saw you knew. It's not like that anymore. I think in three to five years we are going to see lights and signs everywhere."
Growth is happening in Millbrook, and the city is ready for it. Cox sums it up well, explaining, "There is tremendous interest here; our job now is strategic growth. We don't want to have somebody come in that's not going to be good in the market, or not fit our plan. We are going to grow, whether we do things right or wrong, so our job is to do it in the right way." As they move forward, the goal is to continue building a prosperous city that represents Millbrook's very apt tagline, which is: Comfort, convenience and community.
AT A GLANCE
Millbrook, Alabama
What: A thriving bedroom community; population 20,000
Where: 10 miles north of Montgomery, AL
Website: www.cityofmillbrook.org

Central Alabama Electric Cooperative – www.caec.coop
Central Access is a locally owned fiber-based internet service provider in central Alabama. As a subsidiary of Central Alabama Electric Cooperative, our mission is to provide reliable, lightning-fast and affordable internet service to rural Alabamians. Visit www.centralaccess.com for more information.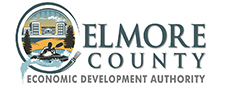 Elmore County Economic Development Authority – eceda@elmoreeda.com
The Elmore County Economic Development Authority is dedicated to improving the economy in our area. We provide resources and support to our local businesses. Elmore County is one of the fastest growing counties in Alabama and we work hard to meet the needs of our growing communities.