Indianapolis Executive Airport
Flying Past its Rural Roots
With planned upgrades in the work Indianapolis Executive Airport reaches new heights
Samuel Sachs, airport director for Indianapolis Executive Airport began his aviation career in the military managing radar and weather systems,  air traffic control, and airfield management as an airfield operations officer. Sachs traveled the world, but there came the time to settle down, and the opportunity to transfer his skills to the civilian sector.
"It was the summer of 2020 when I took over as airport director for Indianapolis Executive," explains Sachs, "So I have almost been here three years now. The great thing about a place like Indianapolis Executive is that it really is more of a blank canvas moving forward – in the military, there is not a lot of freedom to decide how individual airports will move forward, but here we can carve our own path."
"It's also been really interesting," he admits, "to begin something during the outbreak of the pandemic. I really think we're going to look back at this period and study it closely. I'm sure you'll see the effects of the Covid era linger on for a little bit, but the other side is that we have used this time to imagine how to move forward differently. In terms of the airport, we saw that initial dip, which I think every sector across every business saw, but then about halfway through 2020 people started to get a little antsy and started to want to get out."
"Obviously, commercial aviation struggled with that dip, but when you look at the charter and private flying sectors, those numbers really went up. The place kind of exploded from the end of 2020 through 21 and we are only now catching up. As far as 2023 goes, it is early in the year, but we are expecting things to level out at a level that exceeds 2019," Sachs relayed.
Indianapolis Executive Airport is classed as a reliever airport for the Indianapolis area. The area has grown such that the airport now finds itself more on the edge of the city than out of town. The dichotomy between rural and urban still exists, though, and as Sachs explains, if you look one way you see the city, but if you look the other it is corn fields as far as the eye can see.
It was 1957 when the airport was built by Campbell Aviation and named Terry Airport. At that time, it had a north-south 3000-foot bituminous runway and a 3000-foot sod runway that ran northeast-southwest. In 1965 the airport was sold to the Van Sickle Family and quite a few improvements including lengthening the runway to 5,160 feet were undertaken as well as adding more hangars.
The airport was classified as a reliever to Indianapolis International Airport in the 1980s, which opened the door for the facility to get government funding from the FAA and the state of Indiana. Land acquisition and FAA regulation have allowed them to continue to expand infrastructure – but for the last few years before Covid that expansion had slowed.
Today Indianapolis Executive Airport covers 567 acres and has one runway, 18/36, which is 5,500-by-100 feet (1,677 by 30 m) concrete. They are seeing just under 42,000 airport operations a year, 95 percent of which are general aviation. Jett Access is the airport's full-service fixed-base operator (FBO).
The airport is also host to Beck's Hybrid's corporate aviation department. The Civil Air Patrol also maintains a squadron at the airport. Jet Access also operates a flying school at the airport with a fleet of aircraft as well as a flight simulator. There are commercial programs available, mainly geared towards training pilots for their fleet of charter jets, but also jobs in the commercial sector as well.
"A little over a decade ago we started identifying that growth at the airport was going to be needed in order to keep pace with the growth around the airport." Explains Sachs, "And to do that we really would have to expand the runway. So, this year we are on the final stages of our plan to expand the runway to 7000 feet after over a decade of work, different projects, environmental studies, and everything you can possibly imagine," Sachs comments.
"We're finally at the phase where this summer we're going to complete the final phase, a six-and-a-half million-dollar pavement expansion. It's almost surreal because it's been so long, and it's been something we have talked about here for so many years and now it's about three months away from beginning that work.'
"I also want to say that this does not mean a change in focus. We're not building the runway so that we can start bringing in commercial aviation. Our goal is to support the aircraft we already have flying in and out. So, you have a company that has a Gulfstream, and it is just a little bit more appealing that you have 7000 feet," he maintains.
"The other thing," he continues, "is that it makes it possible for our clientele to fly to more places."
"With a longer runway they can take on more fuel and pilots can then fly further – Anywhere in the world really. And then the biggest thing for us is that there is a better safety margin. When you are taking off and the runway is just long enough, and then combine that with snow or ice, it gets dicey for those larger aircraft. So, the longer runway will allow for a greater safety margin and especially in adverse weather conditions, but, on a day-to-day basis, I think having greater fuel load capacity for some of these large business class aircraft will be our greatest impact."
The team has been hyper-focused on the runway project for so long that other projects have been left to the side while the overall direction was worked out. As the runway project moves into concrete action, the planning moves to modernization. The next top priority will be to install an Approach Lighting System. There is currently no lighting system and moving forward means purchasing land as well as the lights – but the impact would be huge, increasing both nighttime and adverse weather visibility. After that is in place there will be ramp expansions and the plan includes increasing the physical footprint of the airport itself.
"A common theme across the country is that there is no hangar space," Sachs points out, "and we are no exception. We always make it work, we typically do, but it's not an ideal situation. So, we're partnering with our FBO to build more hangers. Back in 21, they began building twelve commercial hangars, 60×65 – so a good size for Citations, or King Airs.  We built twelve of those to give us more space in hangars. But they filled up and we are back to square one. So, along with the FBO, we will be building what could be slightly bigger hangars that can hold a Challenger or Falcon 2000. Our demographic is growing towards larger corporate users."
"We're relatively rural out here but we're also aware that development is coming to the area. You can see it moving its way north toward the airport, and we want to get ahead of that a little bit. It really is all development. That runway extension is the beginning phase approach lighting system. Expansion and infrastructure are kind of the name of the game for the next decade or so."
AT A GLANCE
Indianapolis Executive Airport
WHAT: A thriving general aviation airport
WHERE: Hamilton County / Boone County, Indiana
WEBSITE: http://www.indyexec.com/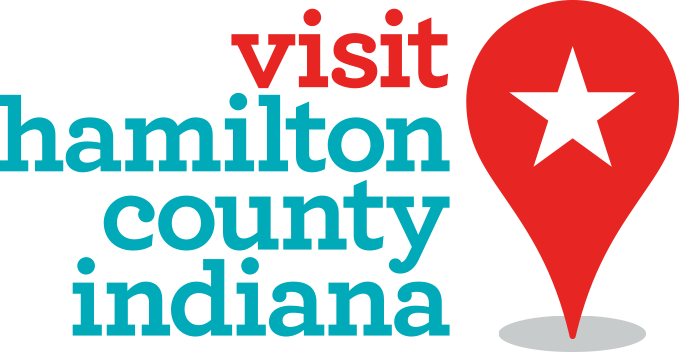 Hamilton County Tourism, Inc. – www.visithamiltoncounty.com
Opportunity awaits in Hamilton County, Indiana, a great place to live, work, learn and play. Just north of Indianapolis, Hamilton County is one of the fastest-growing counties in the country and has earned national designations like "Best plave to live". 150+ headquarters, including insurance, finance, tech, ag, logistics and healthcare. Home to Grand Park Sports Campus, Ruoff Music Center and Conner Prairie.