Indiana Sports Corp
cementing Indianapolis as the premiere sporting destination
With top-tier sporting events all year round, Indiana Sports Corp represents a city built on sport
All sporting roads lead to Indianapolis and Indiana Sports Corp is leading the sports road ahead. Founded in 1979, Indiana Sports Corp is a nonprofit organization focused on inspiring and advancing Indiana's communities through sports.
The organization has helped to put the city of Indianapolis on the map, successfully hosting world-class sporting events and earning a reputation as "a place where champions are crowned." Indiana Sports Corp success has also led to $4 billion in direct spending within the community, as a result of the over 500 national and international events they have hosted.
Indiana Sports Corp President, Patrick Talty boasts, "We were the first Sports Commission, now there's over 350 of them across the country. Competition has gotten increasingly difficult and very fierce, but we believe that Indianapolis is the best place to host an event." On the Sports Corps' long list of successful events are the 1987 Pan American Games, the 2012 Super Bowl, and the entire 2021 NCAA March Madness men's basketball tournament, which is particularly notable as it was pulled together in only 75 days.
Talty recounts, "We were scheduled to host the Final Four in 2021. Because of COVID the NCAA was looking for one location to host the entirety of March Madness. So all 64 teams came to Indianapolis, we had three hotels and we had folks that ended up living in a bubble and we used every single one of our basketball venues. We were able to safely put that event on."
For Indiana Sports Corp, it didn't end with the success of hosting the event, which would have been enough during the uncertainty of the pandemic. Instead, the organization came together to create something momentous that would make it clear that Indy was back in business. "We worked with the arts community, and we put on art performances and safely made the streets come alive again, something that people hadn't seen for 18 months. That was really the success of it, it felt like a big event again, and it felt normal, and it felt great," he adds.
The availability of venues to accommodate these large events is another advantage, and Indianapolis is home to several state-of-the-art facilities. Talty acknowledges, "That's what the secret has been for Indianapolis, is the close connective campus that we have for our sports strategy in downtown. The hotels, the convention center, the stadium, and the basketball arena are all really close, they are all walkable.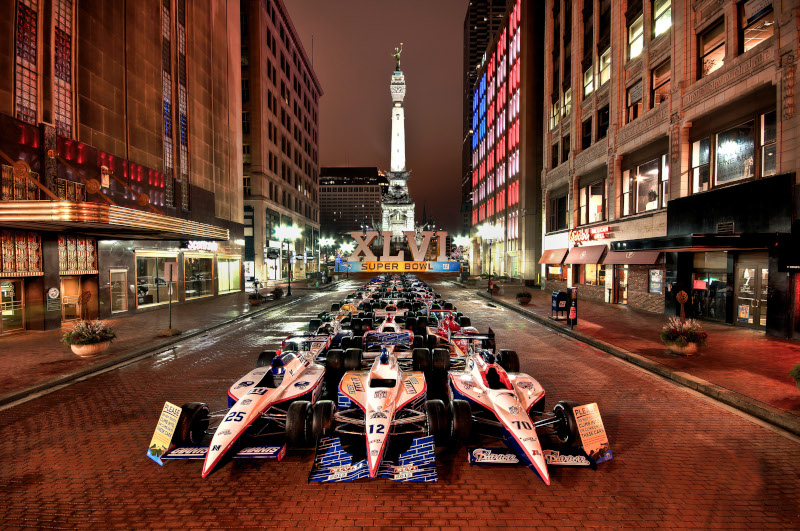 "Today we have Lucas Oil Stadium, we've hosted lots of Final Fours there and lots of other events. Gainbridge Fieldhouse is on the other end of the street connected to the convention center. That has been home to the World Swimming Championships, World Gymnastics, PNG Championships, lots of Pacer games, and first and second rounds and other basketball events. It's a really special place, and it's the best place to watch a basketball game."
Elaborating on the history of Gainbridge Fieldhouse, Mel Raines, Pacers President and COO shares, "It opened in November of 1999, and it was modeled after Camden Yards in Baltimore, in a retro feel. The entry pavilion looked like a train station, and everything in the building was a very retro fieldhouse. Unlike most arenas, we have windows with curtains that can be opened with views of downtown. So, it's a very different feel than a lot of other arenas in the NBA." In 2019 the Pacers renegotiated their lease with the city, adding another 25 years, and funding for a $360 million renovation.
"The building had great bones and we wanted to extend its life and modernize it a little bit," she conveys. This renovation included a new outdoor plaza, new and reconfigured suites, modern amenities such as nursing mothers' areas and sensory rooms, and the addition of bars and gathering spaces on every level. Grab and Go concession stands were added, eliminating line ups, and cutting transactions down to 45 seconds, and the introduction of a cashless and mobile ticket model meant the massive box office could be reduced to a much smaller size. With some of these initiatives expedited as a result of COVID, Raines quips, "I think we advanced our business eight years in about eight months during the pandemic."
In terms of the partnership with the city she maintains, "I think it's the ultimate partnership. There's a city agency called the Capital Improvement Board of Marion County that owns Gainbridge Fieldhouse, and the team operates it on their behalf. It is a community asset, and we manage it like a community asset."
Part of this effort means offering as many community events as possible, everything from Disney on Ice, to concerts, and of course, Pacers games. "We do a wide variety of events for our community, and then also charitable events," she says. "When we have the opportunity to host events with the Sports Corp, we have a special rental rate for them. That is part of our deal with the city to make sure that we can have really attractive packages for Big Ten basketball and NCAA events. We work very hard, and we couldn't execute the events in the building without Sports Corp and their team helping us."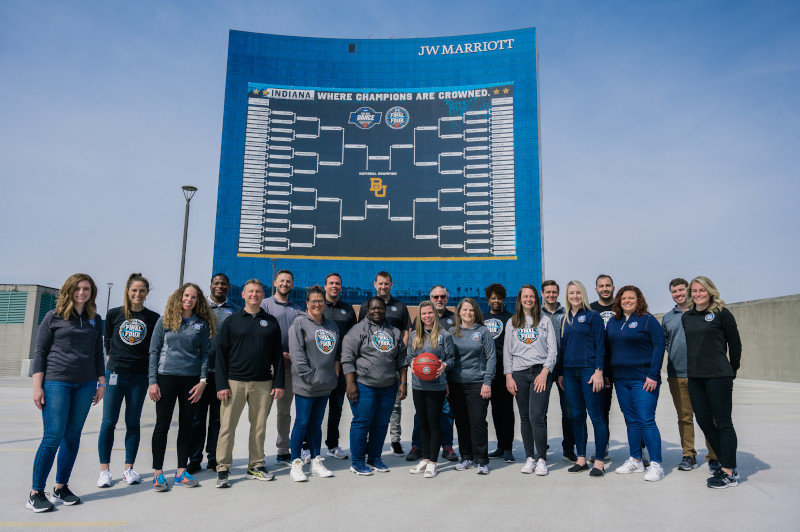 Confiding that her team is the best at event execution, she says that Indiana Sports Corp are the ones who make the events "really special," while ultimately, they make a great team. As an example she offers, "When we bid on the NBA All-Star game, the Sports Corp helped us write that bid, we led it, and their experience at doing these bids all over the country was invaluable. They helped us with wrapping an Indy car and going to New York and having Larry Bird drive it down Fifth Avenue to hand it to Adam Silver. Those kinds of things don't happen without the partnerships we have in town."
As for the secrets to the success of the Indiana Sports Corp, Chair of the Board, Julie Roe Lach says, "I think it boils down to more of a spirit. The city and state's commitment to sports is just woven throughout the fabric. Yes, it's a huge economic driver, but there's an excitement and it's not just fans. People embrace the participants, and they want the participants to be part of the experience as well."
This commitment is evident behind the scenes, with the huge volunteer base the organization is able to mobilize. She portrays, "It is always inspiring to see people who will be there every day at 7 am to welcome the team, or at 11 pm to hop on the bus and say welcome to Indianapolis. It is really authentic, and a commitment that I've not seen in other cities."
Second to that she says that Local Organizing Committees (LOCs) have become a prestigious opportunity, drawing community engagement in spades. "You just don't get the cool swag, you have to actually show up and do work, but they want to be involved," Roe Lach explains. "To me, those are two key ingredients. It always comes down to the people, but it's not just the people, it's that spirit of the people that power our city, and we appreciate them."
Along with the outstanding volunteers who come together, Talty relays that valued partnerships with Gainbridge Fieldhouse and Pacer Sports & Entertainment, the NCAA, USA Track and Field, USA Gymnastics, and USA Football are all key to the organization's sporting strategy. "We do not take them for granted, and we could not do what we do without their help," he says. "As well, the state of Indiana and the city of Indianapolis are very important to us. We wouldn't be successful if it wasn't for their help and their support throughout the years."
Indiana Sports Corp also works with Visit Indy, Indianapolis's tourism agency, and city staff to bid on large-scale events such as the Women's Final Four, which Indianapolis will be hosting in 2028. Talty suggests that when it comes to these major opportunities, this type of collaboration is extremely important. "If you don't have government officials that are on board and support the strategy from the ground up if you don't have independent businesses, restaurants, and other places that are interested in really making sure that it happens, then it doesn't work. Indy is special in the way that it comes together."
Looking to the future, Talty says, "Indianapolis is looking towards 2024 as the next big moment on the national and international stage."
Highlights will include the NBA All-Star Weekend, the Olympic Swimming Trials hosted for the first time in an NFL stadium, the National Invitational Tournament, the first and second rounds of the NCAA Men's Basketball Championship and Division 1 Men's Swimming and Diving Championships, capping off the year with the Big 10 Football Championship.
He concludes, "2024 is a big year for us, and then that launches us into 2026, the Men's Final Four, 2028 Women's Final Four, and 2029 Men's Final Four. We really feel good about how we're going to end the decade, and 2024 is the start of that."
AT A GLANCE
Indiana Sports Corp
What: A sports commission established in 1979
Where: Indianapolis Indiana
Website: www.indianasportscorp.org

Gainbridge Fieldhouse l Pacers Sports & Entertainment – www.gainbridgefieldhouse.com
Pacers Sports & Entertainment is an integrated sports and entertainment company including the Indiana Pacers, Indiana Fever, Fort Wayne Mad Ants, Pacers Gaming, Pacers Foundation, and operations of Gainbridge Fieldhouse. Its team of inspired and dedicated employees has a shared purpose of winning through a commitment to excellence, serving the local community and entertaining fans and guests.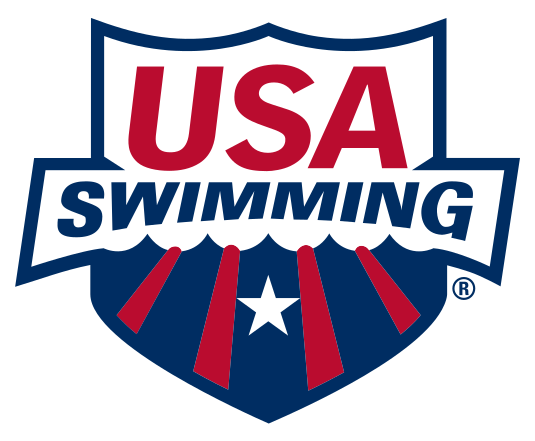 USA Swimming – www.usaswimming.org
As the National Governing Body for the sport of swimming in the United States, USA Swimming is a 400,000-member service organization that promotes the culture of swimming by creating opportunities for swimmers and coaches of all backgrounds to participate and advance in the sport through clubs, events and education. Visit www.usaswimming.org.