Goodfellow Bros
is more than a general contractor
With proven expertise and the hard work to back it up, Goodfellow Bros leads the competition
Goodfellow Bros, a contracting provider that has operated on principles of hard work, honesty, and professionalism for over a century continues to set the gold standard for first-rate workmanship.
Founded in 1921, Goodfellow Bros is an industry leader for heavy civil contractors that is proud of its history as an integral contributor to North America and Hawaii's most critical infrastructure developments.
Existing with a foothold across sectors such as commercial and industrial, institutional and government, renewable energy, private development, landfill, environment and water, transportation, and more, Goodfellow Bros is well versed in the provision of heavy civil construction services.
The company fleet sports more than 1,500 pieces of equipment, each maintained with the utmost care until updated with newer, more efficient models. Specific services offered by Goodfellow Bros include aggregate crushing, blasting, site clearing and demolition, restoration and remediation, emergency response, concrete, overlays, AC paving, landscaping, mass earthwork and excavation, design and building, dry and wet utilities, water treatment, and sewer treatment.
In Hawaii, Goodfellow Bros has a 50-year legacy working on projects ranging from roads, bridges, and dams to golf courses, resorts, and residential homes, and has accumulated a plethora of longstanding industry collaborations to show for it. Division President for Goodfellow Bros Hawaii, Ed Brown begins by directing a shoutout to said collaborators.
"We live in one of the most beautiful yet most remote places in the world. Living the Goodfellow Way means providing the highest quality services whilst earning the trust and respect of individuals, businesses, and communities with each and every project," Brown details.
"As an island state, Hawaii is restricted by our limited resources, so it is absolutely essential that we work collaboratively with others in civil construction and adjoining sectors to share our knowledge, resources, and networks. The relationships we have with providers like Elison, Pacific Pipeway, Westway Concrete, and Edwin Deluz Concretes provide opportunities for success for everyone involved," he adds.
Goodfellow Bros' major projects across the Hawaiian Islands have created huge opportunities for local communities, Brown explains. "Probably the biggest impact we have in Hawaii, apart from the end results of the projects themselves, is the jobs they create. For example, our work on the Kona Village Resort here on the Big Island employed some 500 people on site, not including those working on back-end operations. The resort was built in the 1960s and was one of the only resorts on the Big Island at the time."
"In 2011, Kona was hit by the Great Tohoku tsunami, and the resort was damaged so badly it had to be shut down. We have been working to restore it for quite some time; it's finally due to reopen this year, and we anticipate it will very quickly become a premier resort destination that will provide a massive jobs boost to Kailua Kona," he explains.
Other development streams currently underway include affordable residential builds on Lanai and Maui. With Hawaii's median house prices topping $1 million, low-cost housing has never been more important.
Brown shares, "Inflation is making it even harder for Hawaiians to become homeowners. It feels good to contribute what we can by working on affordable housing projects, making a bit of a difference in the lives of people who don't have that kind of money. We are doing a lot of work on Lanai in particular, which is owned by one of our partners. We've provided critical infrastructure not only for residential communities, but also for solar energy farms, agriculture developments, and even the Lanai airport."
Brown is quick to point out that affordable housing isn't the only community focus Goodfellow Bros has had for Hawaii. Managers identify potential projects for their local region, Mr. Brown says, so that staff has the opportunity to get involved in causes that matter most to them.
"We partner with nonprofits and take a very active approach to better our communities; we've worked in schools and libraries, rebuilt sports fields, created batting cages, and helped young teams pay for their uniforms and travel. We do highway clean-ups and help clear out waterways. Every holiday season, we commit to food drives that deliver meals to people who are isolated, vulnerable, or simply unable to afford a holiday spread."
"It means a lot to us that we can dedicate our time, resources, and manpower. Rather than writing cheques all the time, we make sure our staff can get out there and take five days to help a charity of their choice, connect with other locals, and make an immediate, noticeable difference. It really resonates with them and makes them feel proud, which in turn means our work environment is happier and more efficient," Brown determines.
The workplace culture at Goodfellow Bros indeed fosters connection, collaboration, integrity, and respect. Long-term employees are given the opportunity to become advisory consultants and mentors to new hires, sharing their knowledge and skill to help mold the next generation of workers, rather than retiring completely.
Brown says the company's clear set of fundamental values is what keeps its positive environment going strong. "We have 22 fundamentals that we live by, and every employee is reminded of and expected to represent those fundamentals in everything they do. It really resonates with our team and gives them a specific path to walk on. We provide ongoing feedback, including annual performance evaluations and quarterly check-ins to see how they are going and where they want to go with their career."
Keeping in theme with values and fundamentals is Goodfellow Bros' 12 life-saving safety commitments. Displayed on every single job site and discussed in toolbox meetings each week, the 12 life-saving commitments are Goodfellow Bros' number one priority. "Every staff member carries a card signed by our CEO that they can use to shut down work without repercussions if they feel it's unsafe," Brown says.
"Everybody also has an app on their phone to perform safety observations that they can identify as negative or positive. Our 500+ employees worked a million manhours last year in Hawaii alone without a single recordable instance. For the first time in our history, we went a year without a single accident. We call our safety priority, 'Journey to Zero', and we strongly believe that everything is preventable."
Brown concludes, casting an eye to the future of Goodfellow Bros, "Safety will remain our number one- we cannot afford to become complacent. Other areas we aim to concentrate on moving forward are professional development for our team members, developing relationships with our partners, clients, and stakeholders, and continuing to provide our local communities with support and assistance wherever and whenever we can."
AT A GLANCE
Goodfellow Bros
What: Leaders in innovative professional services for the heavy-civil construction industry
Where: Goodfellow Bros has offices in Hawaii, Oregon, Washington, and California.
Website: https://goodfellowbros.com/
Papé Machinery – www.papemachinery.com
At Papé Machinery, our roots reach back to 1938 when our founder, E.C. Papé, acquired his first capital equipment dealership in Oregon's Willamette Valley. E.C Papé's reputation for customer service and dependability spread, and the family-owned business began to grow and prosper.
Four generations later, Papé Machinery has become the leading supplier of construction, logging, material handling, landscaping, trenching, and farm equipment, as well as semi-trucks and warehouse products in the West.
We make good on our commitment to increasing our partners' uptime by providing them with end-to-end solutions. Whether you lead a major construction firm or a single-family farm, we care about your success and are here to help you get all the equipment you need in one place to grow and meet your goals.
From Mount Vernon to Fowler, Spokane to Oahu, you're never far from your Papé Machinery support team.
With locations across California, Nevada, Oregon, Washington, Idaho, Hawaii — and with knowledgeable and experienced team members available 24/7— Papé Machinery is accessible wherever and whenever you need us.
When end-to-end solutions are backed by excellent equipment and consistent, quality customer service, there's no limit to what you can get done.
Learn more at papemachinery.com
West Hawaii Concrete – www.westhawaiiconcrete.net
Rocking the competition while paving the way forward
Since 1977, West Hawaii Concrete has proudly served the west side of Hawaii Island offering the highest quality concrete and aggregates with exceptional customer service. Sincere commitment to its employees, quality, and customers has made West Hawaii Concrete the supplier of choice.
While providing the best stone products on the island, West Hawaii Concrete is dedicated to its people. The company is an 'ohana, a family, and that commitment shines through in every facet of the business. A staff that has deep roots in the company and community creates a level of loyalty and diligence that is both valued and unmatched, rooting its position as the leader in the island market.
With an updated fleet of trucks, including 2 new pump trucks for concrete pumping, West Hawaii Concrete can deliver material to almost anywhere its customers need it. The company is also the only one on the island utilizing the Verifi Slump Management System for concrete giving them the competitive edge by ensuring the customer gets what they order every time.
Offering a wide variety of aggregate, cinder, and concrete products, West Hawaii Concrete also has a creative side with colored concrete in a range of colors and natural cut stone options to suit every customer. The company has what its customers need to build a warehouse as well as what will look great in any flower bed. Laying the groundwork for any project, West Hawaii Concrete's experienced friendly service continues to pave the path forward.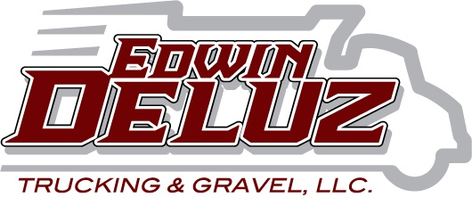 Edwin DeLuz Trucking & Gravel LLC – http://edeluztrucking.com/
At Edwin DeLuz Trucking & Gravel LLC, we are Big Island's best source for Premiere Aggregates and Expert Hauling Services. Our team is highly experienced and works with you to get the job done. We pride ourselves on being a company of Qualified, Caring, and Professional employees that always put Safety First!

Hawthorne Cat – www.hawthornecat.com
Hawthorne Cat is the authorized dealer for Cat construction and power equipment in San Diego (CA), Hawaii, Guam, Saipan, and American Samoa. Hawthorne sells, rents, provides parts and service, and offers technology support to various industries including general building construction, landscaping, marine, paving, and power generation.