Fun Factory
Bringing joy and happiness to Hawaii and the Mainland
With exciting additions to an already fun lineup, Fun factory welcomes the new year
There is nothing that quite tops the special moments we get to spend with our family. Whether it is a picnic, a trip to the neighborhood pool, or an exciting day spent at one of Fun Factory's many locations in Hawaii and on the Mainland; family time equals precious time. No one understands this truth more than the hard-working staff at Fun Factory, dedicated to celebrating family time and focusing on activities that bring joy to kids and parents all year round.
Since 1903 EK Fernandez Shows has been bringing fun to Hawaii and across the globe, delighting families with their outdoor amusements and shows in the fair, circus, and carnival industry. In 1977 Fun Factory was opened, introducing an indoor entertainment option to Hawaii, and continuing the longstanding traditions of fun and amusement.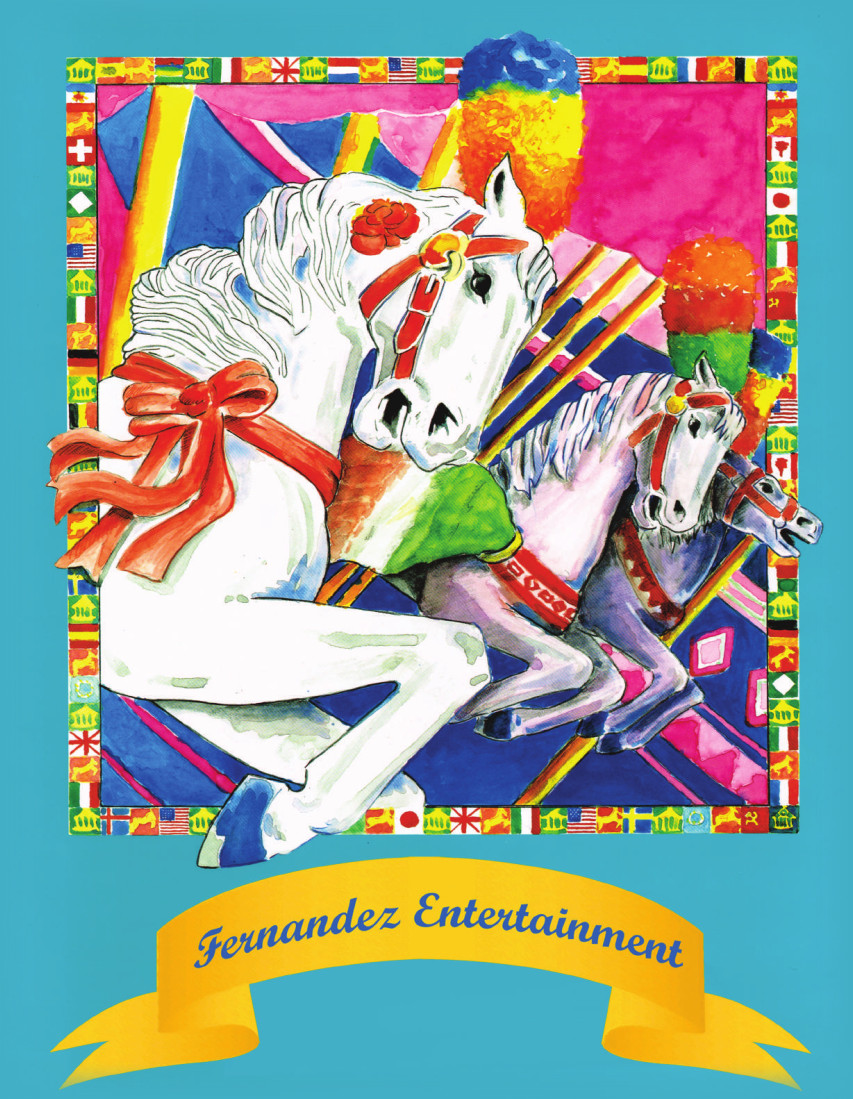 Linda Fernandez, President, and CEO of Fun Factory, shares, "Our company, EK Fernandez Shows, which is the original company, is 119 years old this year. That company is a family-owned business with a very significant purpose, and that purpose is to bring joy and happiness to the families and communities we serve."
"That is our ongoing mission, and that is why we get up every day. The Fun Factory is the indoor business, whereas EK Fernandez Shows is the outdoor business. Fun Factory is now 41 years old, and it too is a native Hawaiian company, and a family business."  The Fun Factory mission is "To Provide the Best in Fun".
Providing a social atmosphere where families and friends can gather to enjoy the latest video games and activities, win prizes, and spend time together is the goal of each Fun Factory location. "The word family resonates throughout everything we do. Not only are we a family business, but with all these families that are our customers, we relate with them. They are our friends and neighbors, and we see them every day. It is a very close relationship, and we take it very seriously," says Fernandez.
Keeping up to date on the newest innovations in the industry and staying aware of what their customers are looking for is important for the image of Fun Factory, and the company is always on the lookout for new entertainment options. "Whether it is the latest in VR, or it's a brand-new concept of some sort of entertainment, we are always searching for those things. Some new things will be coming online, but I can't tell you about it yet," she hints.
With 12 locations in Hawaii and 5 on the mainland, Fernandez notes, "We are a Hawaiian company that has expanded into the mainland over the last 25 years. Most companies start on the mainland and expand to Hawaii, but we did it backward."
Although the company has plans to continue building a presence on the mainland, she acknowledges, "Hawaii is our focus, it is our family, it is our guiding light. So, it is the mother of everything else that we do."
This is evidenced by the growth Fun Factory is experiencing in the state, including a brand-new store in Mililani, which had outgrown its current location, and was doubled in size. An expansion is also underway for the Maui store, which Fernandez reports will soon be twice its current size. As for the mainland, she adds, "We are negotiating with developers in several cities in the mainland and we hope to be opening a new store or two within the next year or so. It is all very exciting."
Each Fun Factory location is uniquely tailored to the surrounding community, with consideration to the population and demographics of the area. "What we are trying to do is to build a Fun Factory in relation to its community environment. So, if the community is small, we will size it accordingly. Let's say the average household has four kids. Well, now we know that we need more products and equipment geared to this age group.
"In some communities, there might be a lot of young professionals.  So, we will have design the product for that demographic," explains Fernandez. "Many of the different kinds of games vary in price.  Some could be $75,000 and some might be $12,000.  There is a wide span of equipment costs.  Knowing what the customer wants is the goal and finding it is the mission.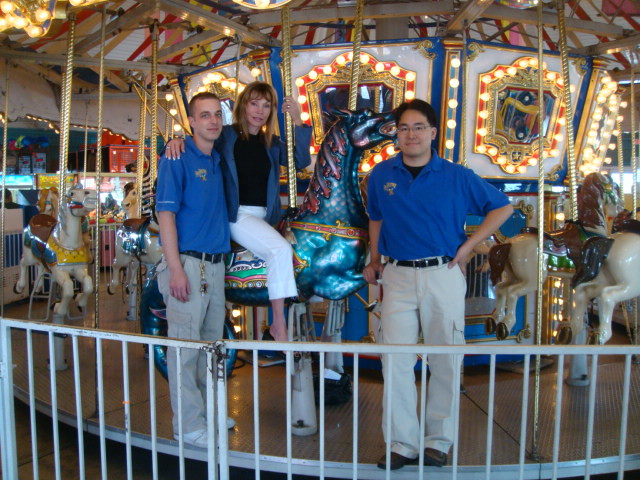 Of course, all the fun would not be possible without the valuable partnerships Fun Factory relies on for its day-to-day operations. "In our world, we believe success is driven by good partnerships.  We always strive to be a good partner for others as well," Fernandez asserts. "We do have great partners in our vendors, whether it is for merchandise, F & B or services. Our most valued partnerships are with our people.  The district managers, store managers and their teams; the support staff at the home office; the technicians and shop crews; the company officers.  All of these people are the company family, and they are invaluable partners because they care about Fun Factory just like I do.
Pro Service Hawaii is one particularly important relationship, she says, "We've been with them for some time now, and they are great to work with.   When we were closed during Covid, we were just sickened we couldn't keep everybody employed.  Pro Service helped us get through the long shutdown period and advised us continually on the Covid programs and administration.
She adds the company also relies heavily on companies in the mainland for merchandise such as Fiesta Toy and BMI merchandise.  Equally as important are those in Hawaii who provide food services, such as Hanson, Y Hata, and Coca-Cola along with freight companies like Pacific Transportation. "You need all of these companies to keep you up and running. We need each other and that's really the whole thing."
On the subject of COVID, Fernandez admits there have been challenges, especially in dealing with the workforce shortages that resulted from the pandemic. She says, "It's a very confusing situation in many ways. I don't know what people are doing to make a living.  It does not equate, but it is the way it is. We just say, it is what it is, and we try to innovate every which way to find the best team members. But it is still a quandary."
Additional cleaning protocols were one area that was not a challenge for Fun Factory, because as Fernandez says, "cleanliness is something we do daily, and we have protocol. So, keeping everything clean is a constant, not just a COVID thing."
Conveying that Fun Factory stores each have their own specific sets of products and cleaning procedures, she stresses, "We are in that mode all the time. We have one store with Johnny Rockets in it, and it's a combination sports bar and entertainment center. It just has more elements in it, and there is specific cleaning that is done for each area. Not only is it required, but it is a must. It is not negotiable."
Moving forward, Fernandez maintains the company does have a growth strategy, but admits there is also a contingency plan in place, ensuring the organization is able to pivot if inflation and state taxes continue to make it difficult for the citizens of Hawaii. Sharing the hope that this will not be the case, she describes the intention to bring on two new Fun Factory stores annually, which would be done with an ever-present eye to fiscal responsibility. As for what else the future might hold, she implies, "We would like to put some other concepts out, and we're working on that. So, maybe in our next interview, I'll be able to give you more information."
Whatever comes next for this innovative company, will certainly include all the elements of fun and entertainment that the Fun Factory name is known for.
AT A GLANCE
Fun Factory
What: Family entertainment centers spread throughout Hawaii and across the Continental U.S.
Where: Headquarters in Honolulu Hawaii
Website: www.funfactorygames.com

ProService Hawaii – www.proservice.com
Helping Fun Factory & Hawaii Businesses Grow
We're Hawaii's HR partner. We help independent owners like Linda Fernandez and her family of entrepreneurs succeed in Hawaii – one of the least business friendly states in America.
We do this by helping our clients contain their labor costs; hire, onboard and train workers; resolve sensitive employee issues; and run payroll, benefits and HR dependably and simply – every day, every pay period.
Over our 21-year partnership with Linda and her family, we have helped to develop and manage scalable systems to support their dynamic growth and operations, and support the organization's ability to manage their uniquely complex work family, which includes hundreds of full-time and seasonal workers. We tackle their HR administration so that at every carnival, every season, every year, Fun Factory is able to deliver their mission to hundreds of thousands of families. And because ProService is certified in all 50 states, we're able to support Hawaii-based Fun Factory's businesses, events and people across the US mainland.
Too often, national and international corporations purchase or swallow up successful Hawaii-based businesses. Fun Factory is a uniquely Hawaiian success story. Staunchly independent and firmly based in Hawaii – geographically, culturally and with an emphasis on family. We at ProService are proud be a part of the Fun Factory family, and support their exponential growth.
For more information, visit www.proservice.com or call (808) 394-8878