ELGA Credit Union
Sharing good fortune with others
Business View Magazine interviews Terry Katzur, Executive Vice President of ELGA Credit Union, for our focus on Michigan Credit Unions
Woven into the fabric of every credit union is a spirit and drive to serve the underserved. But for ELGA Credit Union in Burton, Michigan that whim to create prosperity for those who, perhaps, lack it, is a badge of honor carried down from generations, and a legacy continued through their core mission: "Building Lifelong Relationships". It was started in 1951 by Consumer's Energy employees as the Flint Division Consumers Power Company Federal Credit Union. In 1959, a contest was held to rename the institution, and "ELGA" was chosen – distilled from the first two letters of Electrical and Gas.
Today, the name is an acronym for Everyone Loves Goals Achieved, a signifier of the credit union's commitment to enriching local communities and making positive social impacts through innovative approaches to everyday banking. Their 13 branches staff 250 associates  and serve 80,000 members who live, work, worship, volunteer, or attend school within Genesee, Saginaw, Lapeer, Shiawassee, Oakland, and Livingston Counties. "We got our start the way most credit unions do, with just a few people coming together, pooling their money, and beginning a cooperative to serve the needs of a select group of individuals," says Executive Vice President, Terry Katzur. "Credit unions are the original crowdfunding, with members depositing their funds for a return in the form of dividends and those deposits being lent out to other members. Members contribute to lend  to one another with the credit union acting as a facilitator."
ELGA truly lives the philosophy of serving the underserved, issuing about 90 percent of its loans to individuals who would be considered moderate to extremely low income. "That cultivates loyalty," says Katzur, "when you're striving to help those that really need it. I think that's what makes members come back to us time and time again." Over the years, they've been able to expand their membership base by adding more select employer groups (SEGs) and by entering into mergers with other credit unions early on. The switch to becoming a community charter has been good for ELGA on multiple levels; they've strengthened their community ties and grown meteorically as a business, recently surpassing $1 billion in assets. Katzur admits, "We're really proud of that milestone. In the world of banking we're a large credit union, but small when you compare us to banks overall. To me, all credit unions are 'Small But Mighty'."
That attitude has helped ELGA face the challenges brought on by COVID-19, and allowed them to gain momentum during a volatile period of transition. "We've adapted to the new safety rules and regulations and fared quite well," says Katzur. "When our members started suffering because of job losses, we did what was needed to help them, whether that was skipping loan payments for them, making modifications on loans to reduce payments, waiving fees – all in the interest of helping them through tough times. We've had a record year as far as growth, in assets and loans. We just made sure we doubled down on helping our membership out."
Like many businesses, ELGA Credit Union's lobbies were closed in the spring, when the pandemic began. They reopened just before Memorial Day with limited capacity; no more than 10 people in the lobby at a time and have been in that posture ever since. Members can come in somewhat freely to conduct their business, but wearing masks and respecting distance. Fortunately, ELGA CU had already been working on improving and evolving its online and mobile platforms.
Katzur acknowledges, "When you're a financial institution, first and foremost, you have to have a secure infrastructure. Members need to trust that their data is safe, and that they can use your products and services safely. Having a network security and infrastructure partner like Cadre is definitely important to us. It's kind of the permission to play and I believe Cadre provides that for us. Having a secure infrastructure is step one. Beyond that you must have the functionality members want through your digital channels. We went through an online and mobile banking upgrade at the very beginning of the year, which was perfect timing because we added a lot of functionality that served our members well when everything got shut down. Throughout the year, we continued to launch additional features, and we've still got more in the works."
For instance, coming down the pipeline is a suite of products that will allow members to interact with a chat bot for simple inquiries. If that doesn't serve their needs, they'll be able to connect with an ELGA associate through text chat and, eventually, video chat for the ultimate in electronic service (including screensharing capabilities that would enable agents to better walk members through a process). In addition, ELGA will be introducing robo-investment advisers to enhance their online and mobile offerings; allowing members – even those with limited funds – to sign up for investment services.
While technology is essential to competing in the market, Katzur notes, "What ELGA CU members truly appreciate is our mix of services. Being able to come into a branch when they really need to, but also having the convenience of a robust online and mobile platform that performs many of the in-person services. When we re-opened our lobbies, the response from our members was nothing short of heartwarming. They were eager to come in to see the familiar faces, and to know that we're OK." ELGA  CU also uses technology to enrich person-to-person service delivery. One such example is their Interactive Teller Machines (ITM), which are like ATMs outfitted with a live video stream that connects customers to remote tellers who can assist them with transactions. These ITMs allow ELGA CU to extend their hours of operation without staffing branches in the evenings, which in turn helps their associates manage a good work/life balance.
Even with the economic downturn that struck in 2020, the nation's housing market has continued to surge. So too has the lending activity associated with higher capital requirements. In Burton, a combination of Government money flooding the market, and the new coronavirus-inspired appreciation for "home", helped set the stage for an active and healthy real estate market throughout the spring and summer. "I can confirm this is 100% happening in our area," says Katzur. "People confined to their homes with not a lot to do. They figure it's a great time to do home renovations. As far as mortgages, the rates plummeted at the onset of this, which created a huge refinance boom. On top of that, house sales are strong. The real estate market right now is strong. Properties don't stay on the market very long. So, across the board, we're seeing good loan volume."
While cross-country trends in real estate rebound, housing advocates are warning about the pandemic's toll on affordable housing, forecasting budget shortfalls are likely to mean less funding for city and state programs to subsidize homes. Enter ELGA CU… always dedicated to their mission of service, they've become a partner in an affordable housing project that's set to revitalize a neighborhood with eye-catching apartments, townhouses, and retail outlets. They helped the sponsor of that project obtain a $500,000 grant from the Federal Home Loan Bank of Indianapolis and will provide additional funding through their commercial lending services as the project progresses.
"A lot of new members come in because of our presence in the community," says Katzur. "We're not just about helping members, we're here to strengthen our community and make it a better place for everyone to live. We're involved in more than a few community events and partner with a number of non-profit organizations to earn that presence in the community. Folks out there see that, and they want to be a part of what we're building. When someone opens an account, we always ask what brought them in. Often they'll tell us: 'I see you guys everywhere. You're always doing such great things in the community.' I think that's what makes us stand out."
With long-time CEO, Karen Church, set to retire next year, Katzur will take the reins after 25 years of service to the cooperative. He recalls, "I started with the credit union as a co-op student when I was 16 years old. It was just going to be a high school job. Twenty-five years later, I'm still here and that's because of the work culture. It's like a family. It's not just co-workers, you have an entire support system of 250 people who genuinely care about you, from the top down. And that makes people want to stay."
Church echoes Katzur's sentiment that ELGA CU has a great team who understand how important it is to add value to what members are looking for. "They work hard to do that," she says. "They enjoy helping people and making decisions with them. Helping them figure out solutions. We've got a really young, energetic group. I didn't fully understand the impact of "giving ourselves" to the people in the community until well into my tenure. We started doing it because we thought it was the right thing to do, and the more we did, the better we understood that people really appreciate that. They want to do business with people who care enough about their organizations, about their lives, to participate in them."
That is the ELGA way – everybody sharing in the successes of the credit union together.
*Pictured at top: Elga Credit Union Grand Blanc Headquarters Rendering
AT A GLANCE
ELGA Credit Union
What: Community-based, member-owned credit union
Where: Burton, Michigan
Website: www.elgacu.com

Access Softek, Inc. – www.AccessSoftek.com
Access the Future of Digital Banking
Access Softek helps community banks and credit unions, like ELGA, serve individuals by providing the best and most innovative digital banking platform on the market. Today, over six million customers and members securely and easily manage their money using Access Softek solutions. Headquartered in Berkeley, CA, Access Softek further supports its clients with offices in New York, Chicago, and Vancouver Canada.
Our comprehensive digital banking platform includes everything consumers and business owners need from the basics of online and mobile banking to account opening, lending, conversational banking and, our newest innovation in wealth management, an automated investment advisor seamlessly integrated into digital banking and designed to help the average consumer access wealth management services.
We understand the importance of the individual journey and the specific personal and business needs of digital banking users to conveniently access real-time person-to-person payments, bill pay, card controls, and instant remote deposit. Along that journey, each user is protected by the security of our real-time AI-based fraud control solution that learns each user's behavior and reacts when out-of-pattern activity is detected.
What is important to our clients is important to us. We would love the opportunity to prove that to you. Contact us today at LearnMore@AccessSoftek.com.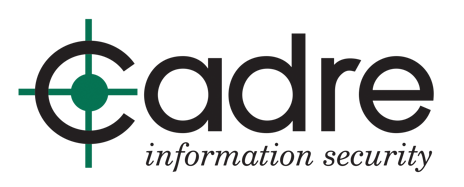 Cadre Information Security – www.cadre.net
Data and network security is a critical element for any business, but it is not enough to win. To win, cybersecurity must be viewed through the prism of business process management, align with capabilities and core competencies of the business and be optimized to minimize or eliminate the friction. For more than 25 years, Cadre Information Security enables operationally obsessed, mid-market companies to lower their costs, gain more control and increase the velocity and impact of the efforts.