Drake-Williams Steel Inc.
Building value since 1882
Business View Magazine interviews Derrick Fitton of Drake-Williams Steel Inc., as part of our focus on best practices in the construction sector.
Drake-Williams Steel Inc. of Omaha, Nebraska was founded in 1882 as the Wilson Steam Boiler Company. In 1893, a boiler maker named George Drake bought into Wilson's company, followed in 1897 by Hugh Williams. The company was renamed Drake-Wilson & Williams, which soon became the Drake-Williams-Mount Company in 1901, after George Drake died and Ernst O. Mount came onboard to help capitalize the business. In 1913, Hugh Williams' two sons, Art and Walt joined the business, manufacturing steam boilers, tanks, smokestacks, and breechings, which are the small segments of metal ductwork that connect a boiler to the stack.
During the 1920s, at the request of a customer, the company started making dragline buckets. A dragline excavator is a piece of heavy equipment used in civil engineering and surface mining. A dragline bucket is a large steel bucket which is suspended from the excavator's boom with wire ropes and maneuvered by means of a number of ropes and chains. In a typical cycle of excavation, the bucket is positioned above the material to be excavated and, then, lowered. Then, the dragrope is drawn so that the bucket is dragged along the surface of the material. The new product line, named "Omaha Buckets," helped the company survive the Great Depression and through World War II.
After Hugh Williams died in 1931, Art and Walt ran the business. When Walt retired in 1955, Art became sole President. The company name changed its name again, this time to Drake-Williams Steel, and the firm shifted its focus to the fabrication of structural steel and supplying other steel products. Art's two sons, Hugh II and Mike, joined the business in the late 1950s, and took it over when Art retired in 1964. Hugh's two sons, John and Dave, became the fourth generation to join the company in the late '70s, and by the mid-'80s the pair had added the Rebar Division.
In the early 1990s, and just before they retired, Hugh and Mike bought the facilities at 1602 North 11th Street, which became, and still is, the company's largest structural steel fabrication plant. John and Dave bought the firm and spent the next several years renovating and adding to the fabrication facility, making it into a world-class operation. The company acquired the Mountain Steel & Supply Co. of Denver, Colorado, which, in 2011, became the Mountain Steel Division of Drake-Williams Steel, another structural steel fabrication facility.
In 2014, John and Dave transferred ownership from the Williams family to an Employee Stock Ownership Program (ESOP). "For a period of ten to fifteen years, John and Dave worked to develop an Executive Leadership Council and a culture here to where, at some point, they would be able to hand over the company," says Derrick Fitton, Director of Operations at the Structural Steel Division. "The employees bought out John and Dave's ownership rights, and we've been an ESOP for six years, now. And it's been a very good transition; it worked out to everyone's benefit. We've seen a lot of growth, both culturally and financially."
Today, the 240 workers of the employee-owned Drake-Williams Steel, Inc. provide fabricated, structural, and concrete reinforcing steel for all types of projects. "Most of our clients are general contractors," says Fitton. "That's the majority of who we work for. And there are times when we do work for developers, directly, or owners, directly. Our main work comes from the commercial, healthcare, and education markets, and we've been doing a lot of data center work over the last few years. We also do some work for the railroads like railroad bridges. About a year-and-a-half ago, we made a concerted effort to open up and develop our miscellaneous steel department. We wanted to focus on our miscellaneous steel capabilities – things like platforms, stairs, and handrails. Typically, 70 percent of our work is in the Midwest, but we definitely travel with the customer in order to stay competitive."
Regarding the competition, Fitton believes that Drake-Williams has an advantage because it focuses on the needs of its customers. "As a company, we take a lot of pride in our overall customer service," he states. "We do that by building value through the quality products we provide. Also, we're competitively priced because we have the resources and the partnerships with other industry companies.
"You have two main avenues to get your raw materials – either by buying it directly from the mill or buying it through a service center or warehouse company," Fitton continues. "We've made it a point, depending on the size and type of project and its schedule, to get material from the mill. But with the way pricing has been, lately, you can get competitive pricing from warehouses. Also, the main downside of getting material direct from the mill is the lead time. While you might get the material you want, with less waste and scrap, if the project schedule doesn't accommodate that, you might have to wait too long. That's when you might want to go to a warehouse. So, we've built strong relationships with some warehouses in the general vicinity that allow us to have the flexibility to get materials quickly. At the end of the day, when we look at a project, we're looking at the schedule and which vendor partner can help us support that desired construction schedule and, secondly, which vendor can help us be the most competitive with pricing. And that can change from project to project."
One of the challenges for Drake-Williams, as it is for many manufacturers, is finding skilled workers. "In the 15 years I've been here, it's really been a challenge that we've had to try and overcome," Fitton admits. "And there was a period of time when people weren't promoting the trades as an attractive career path for youth. Luckily for us, here in the Midwest, we've seen a transition from that and now the local community colleges are promoting their trade programs and encouraging kids to develop those types of skills. We're seeing more of the younger generation getting more interested in trades and wanting to get involved in this type of work. So, that's encouraging.
"In general, though, there's a shortage of skilled workers in our industry, especially welders. We've tried to overcome this by getting involved and working with our local educational institutions and community colleges to help them promote and support their programs and bring on some of their students to our company. We've also developed internal training programs to try to bring in people who may not have the experience we want but have the right personality characteristics. We develop them and show them a career path where they can flourish. It's a battle to find good talented people. So, we've identified that we need to be flexible and offer an attractive environment for people to work in."
Fitton is equally interested in seeing Drake-Williams Steel continue to grow and flourish. So, he reports that the company is currently going through two processes in order to achieve that goal: equipment modernization and lean manufacturing. "The intent is to evaluate our current capabilities from the equipment side in order to move through the different phases of upgrading and modernizing – specifically at the Structural Steel Division," he relates. "That consists of evaluating different vendors and looking at more automated and robotic systems that are going to result in us being more productive and more efficient. We're also trying to implement lean manufacturing into our operations. That's challenging, a little bit, from our standpoint because our manufacturing environment isn't your typical one. We're usually building 10,000 unique pieces and so there are some challenges in implementing lean, but we've made a big push; we've educated and trained individuals on that and we're seeing a big benefit and good things result from that effort."
In addition, Fitton says that there are two aspects that the company is focusing on regarding its status as an ESOP. "One is paying down all of the debt that we took on as a company to buy out the previous owners," he explains. "It's a number one goal of ours because once we've paid down our debt, it opens us up for other opportunities. And tied to being an ESOP is to continue to improve the culture that we have here; getting people to buy into the Employee Stock Ownership Program and helping them to understand the impact that they have on the bottom line by taking ownership of all the contributions they bring to the company."
While the COVID-19 pandemic has had some negative impacts on Drake-Williams, as it has country-wide, Fitton reports that, by and large, most of the company's projects have continued to move ahead on schedule. "We've been able to keep the work flowing," he notes. "Our production staff was working, pretty much, normally, while our office staff did go remote for a period of time. We started bringing office employees back in June, and right now, from a company-wide standpoint, about 95 percent are currently working; in our office, we might be at 75 percent. At some point, we might have more remote office workers than not. So, the pandemic was a good way for us to dive in headfirst and see what that looks like and how we can support it. We've learned some things from it and will continue to try and work through it."
"We're trying to build a company and culture that supports our customers, our community, and our employees," Fitton says, in conclusion. "For our customers, we want to focus on being a great partner to them in the construction world; we want to be involved early and bring our expertise to help them be successful. For our employees, we want to provide a personally and professionally rewarding place to work. And for our community, we want to support economic and social growth and development. If we do all of that, we'll be set up for success."
AT A GLANCE
Drake-Williams Steel Inc.
WHAT: A fabricator of structural steel and steel products
WHERE: Omaha, Nebraska
WEBSITE: www.dwsteel.com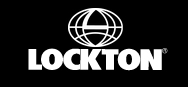 Lockton – www.Lockton.com
Lockton's service-minded culture and entrepreneurial spirit foster innovation and creativity, allowing us to challenge the norms of what an insurance brokerage can be. We are proud to be a Best Place to Work and recognized as Best in Business Insurance in Omaha. We're purposefully unconventional, insatiably curious and Uncommonly Independent.